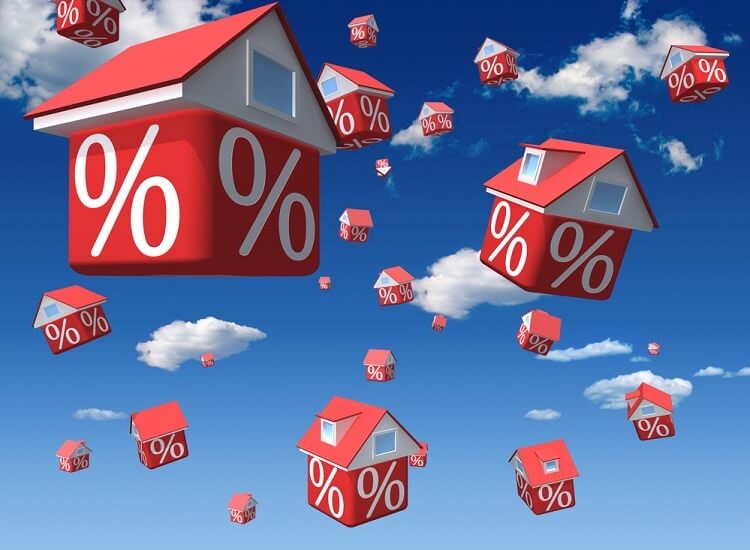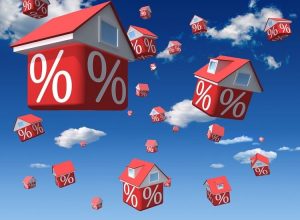 Here's our latest interview with a millionaire as we seek to learn from those who have grown their wealth to high heights.
If you'd like to be considered for an interview, drop me a note and we can chat about specifics.
My questions are in bold italics and his responses follow in black.
Let's get started…
OVERVIEW
How old are you (and spouse if applicable, plus how long you've been married)?
I'm 47 and my amazing wife is 39. We've been married 21 years.
Do you have kids/family (if so, how old are they)?
We have one 17 year old daughter who my wife homeschools.
What area of the country do you live in (and urban or rural)?
We live in a coastal town in the deep south—our home is a 7 acre hobby-farm about 25 miles outside of town, so lots of fresh air and privacy, but still just a half hour's drive from church, my office, restaurants, movie theaters, etc.
What is your current net worth?
$2.6 million in personal (non-business), 600k of which is our home (owned free and clear, no mortgage) which I don't count, as we intend to live here forever and as such won't be selling.
Our daughter and her family will do something with it after we're gone.
I'm not entirely certain how to valuate my business—we do roughly $8 million in revenue annually, so depending on the valuation model you use it's worth somewhere between $4 and $12 million.
I have serious doubts it'd sell for more than $4 or $5 million though. Mortgage companies are notoriously difficult to sell for prevailing valuations.
What are the main assets that make up your net worth (stocks, real estate, business, home, retirement accounts, etc.) and any debt that offsets part of these?
Home (600k) –I exclude this from my calculations though, as per above it is our home—our little piece of heaven here on earth—and won't be liquidated in my wife's or my lifetime (that's the plan, in any event).
401k's/Ira's – 530k
HSA (used as a retirement vehicle, never withdrawn from for medical expenses) –25k
Taxable accounts (Vanguard index funds) – 850k
Cash – 550k (Vanguard money market fund)
Gold/silver (physical) – 50k
We're a bit heavy in cash right now because $250k of that is our daughter's college fund (held in a money market account), another $50k is her car fund (which will be spent for her as a high school graduation present in a year and a half), and another $40k is her wedding fund (daughters are expensive 🙂 ) which I'll continue to push money into each month until it hits $100k.
We're not sure she'll need the full $100k, or when she'll be getting married (she's only 17 but her mom and grandmother on both sides got married at 18, though I'm in no hurry for this…) but I prefer to be prepared, and I like piling up cash.
A good sized pile of cash is as good as a soft pillow when it comes to sleeping well at night.
We have zero debt.
EARN
What is your job?
I own a small (30 employees) mortgage company.
My wife is an incredible homemaker and our daughter's homeschool mom.
What is your annual income?
Varies, but this year will be approximately $1.2 million.
I'm a W2 employee of my company, entitled to 100% of the profits once payroll, overhead, marketing, etc. are all paid each month.
In the hot season (March through August) when it is literally hot both regarding the weather and home sales, the months are quite good — $100k-$150k income per month.
The market slows a good bit for us in October, and my income drops as well (our overhead is for the most part fixed, so there's less profit for me to take in the slower months, so less income.)
The "bad" months are closer to $50k-$60k/mos.
Tell us about your income performance over time. What was the starting salary of your first job, how did it grow from there (and what you did to make it grow), and where are you now?
I got into the business in January 2005 and made $61k that year.
2006–121k
2007—115k
2008 (the mortgage meltdown was rough) – 107k
2009 –119k
2010—230k
2011—170k
2012 – 190k
2013 – 323k
2014– (this is the year I opened my business and went from being a one-man outfit to growing a team and leveraging other salespeople's ability instead of relying only on mine) – 230k
2015—488k (2014 was a growth year, as I hired, invested in the company, etc. this year, 2015, is when those hires began hitting their stride and bringing in a good bit of revenue/profit)
2016–788k
2017 –1.3 million
This year is slightly lower than last year—I'm at $1,050,000.00 ytd and will come in at about $1,200,000.00 for the year. [Editor's note: This interview was conducted in November 2018.]
All of the above are pre-tax (gross) and I'm W2'd, so I pay a lot of taxes.
What tips do you have for others who want to grow their career-related income?
Two things:
1. Marry well and don't divorce.
Divorce will destroy your finances and rob your wealth like nothing else in the world, and I'm told it's worth every penny if you marry poorly, so don't do that either.
Marry well, and never ever divorce.
2. Own it.
I was an employee for someone else for a decade prior to getting into the mortgage business, and an employee for someone else the first 8 years of my mortgage career.
The really big money (400k and up) didn't happen until I went out on my own and became the someone else that folks worked for.
There are more and different headaches, but the rewards—greater income potential, more freedom, greater sense of control, etc—are so worth it.
Taking that risk in 2014 has enabled me to be positioned to retire young (age 50; 12/31/21 is the exit-date, carved in stone).
What's your work-life balance look like?
It's excellent now.
The first decade it was rough—my wife said she felt like she worked with me since I'd come home and continue to work on the computer into the night, talk about work, live it through the weekend, etc. This was a mistake and one I wish I could go back and undo.
It's possible that level of work was required to get the business where it is now, but even so, I'd still go back and change it if I could. The money simply isn't that important.
Now though I work Mon-Thurs (never on Friday) and I don't set an alarm clock anymore.
I go to bed around 10, wake up around 6, workout, bible study, have coffee with my wife every morning, hang with our little girl a bit (she's homeschooled so I get time with her each morning, which is wonderful) and then I'm in the office by 10 or so. I work until 6-7, then go home.
Every weekend is a 3-dayer, which has been really neat.
In 2019 I'm going to be cutting Monday out of the schedule as well and working 3 days/week until early retirement at end of 2021.
I have 4 direct reports who are compensated well (80k – 500k) to keep the office running and grow revenue, so I can gradually step back from the day to day running.
It took time to get there, and 2014 and 2015 had some long days/nights in them, but we're (my family and I) reaping the benefits now.
Do you have any sources of income besides your career? If so, can you list them, give us a feel for how much you earn with each, and offer some insight into how you developed them?
I've spun off a couple ancillary businesses over the years that are tied to mortgages (title insurance, biweekly payment plan sales).
The title insurance company makes about $12k/year, and the biweekly payment plan sales makes about 25k/year…nothing major, but once the initial cost of setting up the businesses (LLC filing and registration, legal, accounting) was in place, the ROI is almost infinite as there is no overhead.
SAVE
What is your annual spending?
Really low.
I had to go back and tally it for this interview—in 2018 YTD (through 11/18/18) we've spent just over $50k on day to day living.
That doesn't include a couple vacations we've taken (Disney for 4 days, Bahamas for 3) which were an additional $20k combined.
My wife has also bought some additional furniture to replace the old stuff we've had for 20 years, but those are one-time expenses.
Our biggest bill each month is our grocery bill—my wife loves to cook and she buys only organic and local, so it's around $1,200/month, give or take.
Our next biggest bill is car insurance, which is around $300/month (again, daughters are expensive).
One of the reasons we've been successful in growing wealth (aside from solid income numbers) is that we are fairly simply people—our favorite restaurants are the chain ones (Olive Garden, Chili's, Sonic if we're doing a "cheat-meal," etc) and we don't eat out much in any event.
A fun date for my wife and me is a Jersey Mike's sub and a movie, or a hot cocoa and a walk downtown (our downtown is the best on the planet, bar none).
When we were dating I was in grad school and she was fresh out of high school so we were really, really broke, so a couple chili dogs and a walk around the water downtown was big for us.
We've never really inflated our lifestyle to match our income. We'll do a nice dinner out with friends every couple months, but hiking trails, working out in our home-gym, walking downtown, strolling the beach, gardening on our property, doing yoga together, movies—these are all either free or low-cost forms of entertainment.
What are the main categories (expenses) this spending breaks into?
Groceries
Electric (no water as we have a well. No sewer as we're on septic.)
Car insurance (no car payments; we pay cash and keep our cars on average 10 years or so, then trade them in and buy new. I know folks say don't buy new, but we do, and keep them a decade, and spare ourselves the car maintenance….I'm not particularly handy with cars or mechanically inclined.)
Car gas
Life insurance (I have bought a lot of this over the years, $6.5 million in face-value, probably more than I need, and the total cost each year is approximately $6k. These are all term policies staggered out so that they begin expiring in 3 years when I'm 50, and then the last one expires when I'm 65).
Disability insurance—also expensive, roughly $500/month for 14k/months in coverage
Health insurance ($600/month, but I run this through the company so it doesn't actually hit our personal budget)
Miscellaneous (date money, our daughter's allowance, my wife's and my play money, household odds and ends…)
Do you have a budget? If so, how do you implement it?
Not anymore.
We did, and stuck to it rigidly for years and years, which helped us out a great deal.
I'm blessed in that my wife is a big believer in budgeting, financial freedom, frugality, etc. Have I mentioned she's amazing? We don't budget anymore because, at the risk of sounding arrogant, we make a lot of money now and don't spend much, so there are many thousands of dollars left over monthly.
My wife and I each get an "allowance" monthly for fun money—money that each of us can spend without accounting to one another.
Hers (at 500/month) is a bit more than mine (100/month) but she's a homeschool mom and is out a good bit with our little one, so needs more for lunches, etc. I honestly don't know what she does with it, and don't ask.
That's part of the wisdom, in my opinion, of allocating to each person in the marriage a certain amount of money that they have control over. I think this is particularly important when one spouse isn't gainfully employed, like my homemaking wife.
I can honestly say that my wife and I have never, ever had a single argument over money, whether we made 19k that year (as we did in 1998, our first year of marriage) or seven figures. It just isn't something that we have ever disagreed on.
What percentage of your gross income do you save and how has that changed over time?
It started with 2% my first year out of grad school (1998) because this was the minimum required to qualify for the 401k matching.
I increased it 1% annually each year through 2004. My salary that last year (2004) with that company was 38k/year.
When I got into the mortgage business and saw the income potential, we kicked it up to 15% and left it there until 2010, when I moved it up to 25%.
It's now 50% of our gross the minute I get paid, and then at the end of the month whatever is left over gets moved into savings as well….whatever goal we are working on at the time.
Currently it's our daughter's wedding, for which we have 40k saved and intend to grow that up to 100k.
So I get paid, 50% of the gross goes to our taxable account (all Vanguard index funds) and then whatever is left at the end of the month goes to that goal.
Once we have the 100k in her wedding fund, I'm not sure where this overage will go.
Probably a legacy account for our daughter or something like that.
Maybe college savings for our perhaps-one-day grandchildren.
Maybe a vacation property in the Caribbean….we've kicked that around, though I'm not super excited at the idea of owning additional real estate.
So we'll see.
What is your favorite thing to spend money on/your secret splurge?
For my wife, it'd be shoes. Clothes. Purses. That sort of thing.
It's not super-secret though because she'll send me links and cut out pictures from catalogs and leave them around the house for me to find. ??
For me, it's a mid-day movie with nachos, by myself. I'll slip out of the office sometimes and go into the movies with the retired folks at 11 am and crush a jumbo nachos and movie-sized box of candy. Costs me $26.00. I bring my own bottled water.
I know that's not really splurging, but I get more joy out of that than most folks would a new Range Rover.
If not the movie and nachos, I'm not sure. I'm not much of a spender, really. Cars, clothes, things…these don't really do it for me.
We do love Disneyworld (we've been as a family 14 times in the last 12 years, and we splurge while we're down there) so I'd have to say a spontaneous trip to Disneyworld would be a fun splurge for me. (one of the benefits of owning my own company, and having a stay-at-home wife and a homeschooled daughter is we can pick up and go wherever whenever we want).
But I don't spend much money personally. My allowance that I withdraw each month for my "play" is 100 bucks/month, and I usually have money left over at the end of the month. My wife likes to make fun of me for this.
I don't do stores, don't go to bars (I quit drinking by and large years ago, aside from the occasional titos and soda if I'm out at dinner with my wife) and don't play golf.
INVEST
What is your investment philosophy/plan?
Max out, in order:
My 401k
My (nondeductible) IRA
My HSA
My wife's (nondeductible) IRA
Taxable Vanguard Index funds
We dump 50% of my gross each month into the above.
Above that, I also buy 4k/month in physical gold, for diversification, and will keep that up until I have $200k.
Gold is a really dense store of wealth, so 200k doesn't take up much space (though it is heavy.)
I'm a set it and forget it fellow. I don't read prospectuses, don't have much interest in how individual companies are doing, earnings reports, etc. That stuff is extremely boring to me.
What I do like is watching the numbers pile up over time, so all of our investments, regardless of what vehicle I'm investing into at the time (401k, ira's, hsa, taxable account/s) go into index funds.
Over time, the index wins, against virtually every managed account out there. We've never liquidated an investment in these accounts, either, so everything beginning with dollar one all the way back in 1998 is still there working for us.
I've been approached multiple times about investing in other things—P2P lending, Forex (I had to google what it meant—foreign currency exchange ??) sector-specific stocks, cash-value life insurance and its many incarnations, and I have no doubt that these and others may be great investments. But they just don't appeal to me.
My philosophy is that life should be interesting and investments should be boring, and you can't beat, in my opinion, Vanguard index funds for boring.
What has been your best investment?
I would have to say opening my own company in January 2014, as it has turbo-charged my income and allowed me the freedom to retire 15 years ahead of the previous schedule (age 50 instead of 65). And with a lot more money, which is nice too.
Beyond that, and speaking strictly financially, it's Vanguard index funds. The low fees are tough to beat. And it requires almost zero intelligence from me to build wealth there. There's nothing for me to do beyond point and click each payday and move the money into the funds.
Non-financially, it's been the woman I married. I hit it out of the park with her.
Having someone on the same page with you, daily, and always being supportive whether we were dead-broke while I was in grad school and she was in college, or transitioning careers, or quitting my position to open my own shop, she's been supportive and nurturing each step of the way, and there's no doubt I would have failed without her in my corner with me.
What has been your worst investment?
I almost hate to admit it, but at the risk of offending many of my fellow ESI readers, real-estate. We've bought a couple investment properties over the years and have sold at a loss each time.
My income is such that I get no tax-break for the property, and the sale price for each of the investment props we bought—and we held each of them for at least a decade—has always been less than the purchase price I paid. So for the pleasure of being a landlord (which is no pleasure at all) I got to lose money on all of the properties.
I know that real estate can be a great investment; it is not one suited for my personality though. Even the potential upside—say a couple hundred a month in net rent income, and a 5-10% year appreciation rate—isn't worth it for me.
Vacant months, property damage, increasing taxes, realtor commissions, etc….it just isn't for me.
We may buy a vacation property on a Caribbean island one day down the line, but I would be buying it as a toy to enjoy and not as an investment.
What's been your overall return?
Aside from the real estate we have bought and sold at a loss, roughly 9%.
Inclusive of the real estate, I don't know, and won't do the math on because it will only annoy me.
How often do you monitor/review your portfolio?
Every Saturday morning from 7-9.
I get up, pull up the info, write it out using pen/paper, and compare it to that week last year. I've done this for as long as I can remember.
There is something about watching it grow which I find very soothing and satisfying, and I enjoy moving money from our checking to our investment accounts.
The act of actually transferring the money from checking to Vanguard puts me in a good mood every time.
NET WORTH
How did you accumulate your net worth?
100% earned.
My wife and I were married in 1998 while I was in grad school and she had just finished high school, getting ready to start college. She earned 5.15/hour and I worked weekends cleaning carpet and sold plasma biweekly to keep the lights on.
When I got out of grad school and got my first real job at $30,735/year gross ($1801/month after taxes) we felt rich. We didn't know what we would do with all that money!
First thing we did was have me stop selling plasma, which was a welcome treat.
Next thing we did was move the grocery budget up from $150/month to $300/month, which allowed us to shop at Publix instead of Wal-Mart, also a welcome treat.
I'd say we invested well in that we invested every single paycheck, always, without fail, and always into the same vanguard index funds (small-cap, mid cap, total stock, total bond) and just kept doing it.
There's a lot of noise out there, a lot of folks eager to and good at separating folks from their money, and we have been able to avoid all of that by sticking to our plan.
We have also always been good at living below our means, staying on a budget, and being easily (and cheaply) entertained.
In the end, just being together and having time is the important thing. It's why we married one another—to be together—and it's still our thrust.
That sounds corny, I know, but it goes back to the marrying well bit I mentioned above. Do that, and so much of this other stuff just seems to fall into place.
What would you say is your greatest strength in the ESI wealth-building model (Earn, Save or Invest) and why would you say it's tops?
Well, the earning is pretty strong now, but I'd say it's the "save" aspect simply because moving money out of our checking into our savings/investment accounts just comes naturally, and is enjoyable for me.
We've done it from the beginning, when the numbers we were working with were very small. I remember in the early days the 401k contribution was 50 bucks a month.
But the act of saving then when the numbers were small helped build that habit so that now, when the numbers are bigger, it would feel weird if we weren't doing it each check. It makes me feel like I'm buying future time to spend however I want.
Also I think this desire and propensity to save has helped us avoid debt—we pay cash for everything with the exception of our home, which we bought in 2012 for 320k at a foreclosure sale, financed 256k, and then paid off in June 2016.
Having a paid for house was a dream of mine since before I had a house at all, so stroking that last check was super fun. We as a family literally burned the mortgage together in our fire pit, then hit Ruby Tuesday's for a celebratory dinner.
My daughter has had the avoid-debt mantra modeled for her from day one and I'm proud of that.
What road bumps did you face along the way to becoming a millionaire and how did you handle them?
None really—becoming a millionaire was never the goal. It just sort of happened.
I wanted a paid-for house because I hate debt and agree with what Proverbs says about it (the debtor is slave to the lender).
I wanted to run my own business so I would have the flexibility to control things and buy back some of my time by leveraging other people's (employees) time, and these two things—the paid for house and the growing my own business—just sort of combined with my enjoyment of saving/investing to make us millionaires. It was the by-product; never the goal.
What are you currently doing to maintain/grow your net worth?
Still dumping 50% of my gross each month into our accounts, which I'll continue until 12/31/21.
Do you have a target net worth you are trying to attain?
Not really. I track it weekly because I like tracking things (I track most everything; how many phone calls I make a day, how many appointments with referral partners I have each week, how many steps I take a day, etc…) and just realized one Saturday morning while doing the numbers that we'd crossed over the million dollar mark.
I anticipate I'll have about 3 million, give or take, in retirement/taxable accounts on 12/31/21, and will then "retire" to a half day each Friday to meet with my direct reports.
I'll likely keep pulling revenue out of the company each pay day, but possibly less than I do now.
I'm considering selling 49% of the profit to one of my managers here, in which case I'd be pulling ~40k/month out beginning Jan 2022.
The part of this that relates to the business is contingent on a lot of things, though. I may just sell it all outright. I haven't made that decision yet.
One of the things that draws me to blogs like ESI is the fact that this is all difficult to discuss with one's peer group unless there are others in the peer group in a similar situation. I don't have any friends/colleagues who own million-dollar businesses and are looking to step out entirely in 3 years 1 month and 9 days (not that I'm counting.)
I've invested some time trying to connect with other business owners in my community, but it seems that once we get around to this topic most of them plan to either a) leave the business to their children, b) sell it outright, c) never retire and die at their desk.
My little girl has shown zero interest in the mortgage world, and I wouldn't want to burden her with the expectation of coming to work in a field that she isn't attracted to.
I may sell it outright. I really don't know. I'll continue to read and research and see about crafting an exit strategy insofar as what to do with the business when I go.
But what isn't undecided is when I'm going. My wife and I have made the decision that 12/31/21 is our freedom day, the day I step out of the business physically but for one day a week. So that's happening. The rest we'll figure out.
How old were you when you made your first million and have you had any significant behavior shifts since then?
I was 44 when we crossed a million in terms of dollars in the bank (excluding house and business value).
I was 46 when I made over a million dollars a year for the first time (it was last year).
What money mistakes have you made along the way that others can learn from?
I bought investment properties with 100% financing (terrible idea) and tried to manage them myself.
I also got fed up with it and sold in a down market, so had the pleasure of taking money to those closings as a seller.
I also would, if doing it different, open up my own shop sooner in life. It's been amazingly rewarding both psychologically and financially.
What advice do you have for ESI Money readers on how to become wealthy?
Work hard.
Spend less than you earn, regardless of how much you earn, and whatever you do don't get caught up in lifestyle inflation.
As you make more, and as your assets grow, try not to inflate your expenses and over time you'll see an enormous amount of space between what you make and what you need—and all that space is filled with money that is yours to invest and buy back your time to do whatever you want.
Save something every single check.
Consider the greatest revenue harvester in the world—the federal government—and how they get their money. They don't wait for you to do whatever you want with it and then let you send in what you have left over. They take it off the top, before you get yours. That was always a powerful example for me, so we always moved it from our checking account to our savings/investment accounts the day I got paid.
Without exception. If you wait a couple days to do it that money will find somewhere else to go. You have to do it the day you're paid.
Also give—whether it's because you're called to by your faith (which my wife and I are) or because you believe in karma, the reciprocity principle, or just plain leaving the world a better place, you'll do better if you give regularly as well. I've seen this proven out too many times to doubt it.
FUTURE
What are your plans for the future regarding lifestyle?
As I mentioned above, I'm walking out on 12/31/21 and will come to the office on Fridays only from there out.
My wife and I love to garden and work on our property (chickens, bees, orchard tree growing). We'll increase that a good bit once I'm retired, and I can envision going to the gym together, travelling more, and making ourselves available for our daughter (who will be in college) and any family she creates (marriage, kids) down the line.
Other than that I don't really know what the days will hold—I'm a little apprehensive as I've always been busy and have always worked, but I know myself well enough to know that I'll find something to get involved with. Political campaigns, volunteering through our church, etc. There's plenty to do.
Are there any issues in retirement that concern you? If so, how are you planning to address them?
One would be that if I jump too soon (if I sell the company, for example) and then regret it, I won't be able to step back in.
I think the greater regret I'd have though would be staying too long, then looking up and realizing I'm 68 years old and still working, and missed my daughter's college years, missed gallivanting around the country and Caribbean with my wife, missed my (future) grandkids growing up. There isn't enough money in the world to make that worthwhile for me.
As you age, you begin to realize that time is the one resource you can never, ever get more of, and it seems to go faster and faster as the years roll by.
The other thing would be if my daughter needs something and I don't have enough resources…my wife likes to say I try to plan for everything, which is true I guess, but I think of the possibility of her having a need that requires a chunk of money I don't have, and it makes me want to save a little more.
Some of that is just part of being a dad to a little girl, I think. I'm not sure you ever stop worrying about them.
MISCELLANEOUS
How did you learn about finances and at what age did it 'click'? Was it from family, books, forced to learn as wealth grew, etc.?
I've always enjoyed saving, so that part came easy, but the book The Millionaire Mind
really turned a light on for me.
It's the follow up to Dr. Stanley's The Millionaire Next Door
(also a great book) but The Millionaire Mind is the better of the two in my opinion.
I listened to it in my car on the way to work and back in 2002 and it really hammered home the importance of saving, working for yourself, living below your means, etc.
It's filled with specific case studies which spoke to me.
But again, becoming a millionaire just sort of happened—it was never the goal. It came about as an offshoot of my love for saving, budgeting, and my wife's and my just natural frugality and the pleasure we take in living simply.
Who inspired you to excel in life? Who are your heroes?
My dad worked hard to put me through college and grad school (he paid for all of it) and I learned my work ethic from him.
My parents modeled frugality for me.
I loved the thrill of the sale when I got into the mortgage business. Each time I closed a loan it fed that fire for me. I was number one in sales after my first year, and I enjoyed that position.
My then-boss made a big deal out of that each month, which made me work harder. The job just fit my personality—it rewards repetition, systems, organization, tracking—so it was an easy one at which do to well.
Do you give to charity? Why or why not? If you do, what percent of time/money do you give?
Absolutely. My wife and I tithe 10% to our church.
Our daughter does as well, on her own without having to be asked, which is a source of pride for her mother and me.
Do you plan to leave an inheritance for your heirs (how do you plan to distribute your wealth at your death)? What are your reasons behind this plan?
Yes, absolutely.
We have one child, aren't having any more, and I continue to believe the professional landscape can be tougher for females than males, and that girls in many ways start behind boys. Even if I didn't believe that I would plan on leaving her an inheritance.
We're taught that a wise man leaves an inheritance for his children, and while I'm not sure how wise I am, I'm trying.
Also, and this is a key point for my wife and me, our daughter has been an amazing young lady. I know I'm biased, but she's never given us a bit of heartache. She doesn't misbehave, is mature and responsible and incredibly hard-working, and I honestly believe a lot of the reason I've been able to come into this office each day and successfully build this company is that my marriage is sound and my daughter is well-behaved.
I have friends and employees whose kids have put them through some of the most horrible circumstances…sneaking out, drugs, early pregnancy, school suspensions, running away, fighting, shoplifting, skipping school, bullying, etc.
We've not had any of that, and it's freed me to come to work and do what I do well—produce income—while my wife educates our daughter peacefully and without incident here at our home.
She's a lot of what makes our family/home life as smooth and warm and nurturing as it has been, and so I'm quite comfortable passing along to her a chunk of the "winnings," from that, if you will.
So estate-planning, should our estate reach a point where taxes start becoming an issue, will be a key part of our retirement strategy as well.