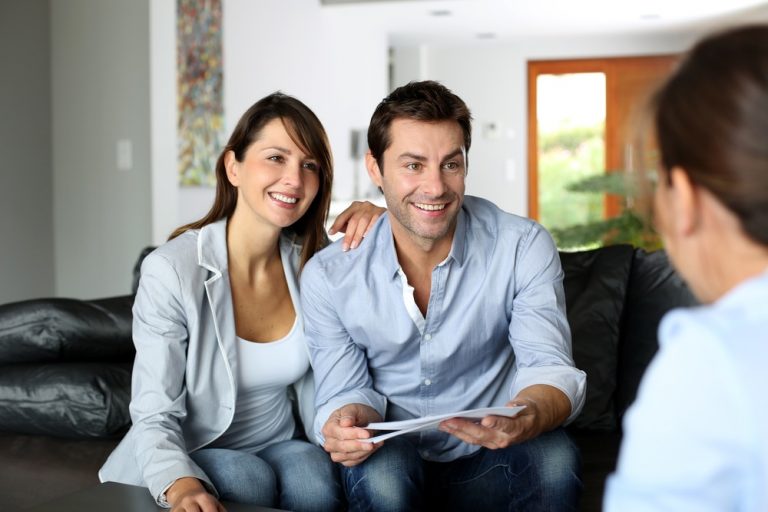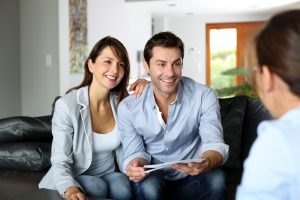 I started my Not Experts category so I would have a common location for my ramblings about the mainstream financial media and how they know little about managing money.
But it appears that the category may have broader applications than I first anticipated.
As exhibit #1 of that, let me take you to a recent conversation I had.
A Long Path to Financial Advisor
Several months ago when I was still working, we were looking to hire a VP of Sales. Our previous one had been fired prior to my arrival and one of my key duties was to hire a new one.
I found an awesome guy who agreed to move to Colorado, but then had some family issues. He had to decline the position since he could not move. I was disappointed as he was a gem both professionally and personally. I'd worked with him before and he's a good friend and colleague.
But he did agree to consult for us remotely and to help me find a great VP to take his place.
We looked FOREVER to find someone for one main reason:
My employer was cheap and had a limited budget to pay the VP of Sales.
Most great salespeople earn a ton of money. Since we had about 70% of the salary we needed to attract top talent, we were stuck trying to find a great performer who believed in our mission so much that he or she would take a substantially lower salary.
As you might imagine, this was a difficult task to say the least. We got what we were willing to pay for and interviewed many people who would take the salary but were way below what we wanted professionally.
One such person was Dan.
Dan had held seven or so jobs throughout his career, all in increasing levels of sales responsibility. A couple red flags were that 1) he never stayed with a company more than four years (many were two years or less) and 2) was always fired for "philosophical differences" with his bosses.
Since working for others wasn't going well, Dan decided to start and run his own business. He had done that for five years or so, but it was going nowhere, was losing cash, and he was in the process of selling it (not sure who would by it). As such, he needed a job. And fast.
As I write this, I wonder why we ever talked to him in the first place. One reason was that he connected with my crazy boss who saw something in him and just "knew" he was a "winner". Ugh. The other reason was we were desperate.
In the course of interviewing Dan I also got the idea that his personal finances were in shambles. His business had been failing for years and he'd just been through a messy and financially tough divorce. He NEEDED a job badly.
Needless to say, we didn't hire him, though unbelievably we did have him in the office for several interviews (he was local). I got to see and talk to him a few times and got to "know" him (as much as you get to know people through an interview process).
How Someone Who Knows Nothing about Money Becomes a Financial Advisor
Then a couple weeks ago I received a LinkedIn invitation from Dan. My policy is to accept almost any LI invite as long as I know the person (it's part of my networking strategy — which is why I have over 1,800 connections there), so I accepted his.
I then received the following email from him (with edits to protect specifics):
Thanks for connecting with me on LinkedIn. I didn't know you had left [former employer]…do you have time for a coffee? Name a day/time that is good for you. Looking forward to reconnecting.
Then I noticed his title and employer on his email signature. It read:
Financial Advisor
Merrill Lynch Inc.
Uh, ok.
Not Going to Be My Financial Advisor
I immediately knew why he wanted to have coffee: 1) to solicit me as a ML client and/or 2) ask me to recommend others who may need his services.
I was going to accept since I enjoy free coffee, but I had just heard a podcast about how taking meetings that really don't benefit you are huge time sucks. They cost you much more than you might think. There's travel time there and back, the meeting itself, and the disruption of the day that costs time as well (for me, my most productive time of the day is before 4 pm — did I want/need to give this guy any time simply to pitch me on his services?)
So instead of accepting I emailed him back with the following:
Hi, Dan. It's good to connect on LinkedIn.
Yes, I retired in August and am enjoying the life quite well.
I'm actually fairly busy and don't really have time in the foreseeable future for a meet-up. Christmas season is upon us!
If it's just a coffee to catch up, we both probably don't have that much to catch up on (unless you have something specific in mind).
If it's business related in some way, let me know what you're thinking via email and I'll be more than happy to give you any thoughts/help I think is appropriate.
I had to write this three or four times to be both cordial and non-committal. I wanted to be nice but not give the impression that I would do anything to help him (since I wouldn't).
Here's his response:
A couple things come to mind:
1. Would like to know how [former employer] is doing.
2. Would like to ask your advice on ways to reach the [industry] community (specifically executives in [industry], but also key [professions]) to earn their financial services business.
The more ideas/advice I can gather, the better prepared I become to build business with Merrill Lynch. I would love your perspective.
Double ugh.
Now I knew this was not a meeting or conversation I wanted to have.
I wanted to tell him what I really thought (and almost did), but then re-wrote my response as follows:
I can't really answer the first question. I really don't have access into how [former employer] is doing. I communicate with several people there but we rarely talk business.
You probably know the [industry] business better than I do, so I'm afraid I can't be much help there.
I'm going to be honest with you since we know each other and my thoughts may give you some useful perspective. I would never recommend Merrill Lynch to anyone I know. Their fees are too high and people can get the same products for much less money elsewhere (Vanguard, Fidelity). I also find that their advisors are really sales people, not skilled financial professionals. I may be wrong on this, but that's my perception.
I wish you the best in your business and hope you can prove my thoughts wrong.
He responded back with this:
Thanks for the honest answer. Obviously I don't agree with you, but I respect your take nonetheless. My experience has been different…the team here is highly professional and the clients seem to be here because of the great advice/care they are receiving. I look forward staying connected with you and hope we can still grab coffee at some point in the future.
I do respect him for at least getting back to me. I was actually surprised he responded. He was kind of a hot head in one of the interviews so I thought he'd just blow me off.
Not Experts: Many Financial Advisors
That's what I sent him, but what I really wanted to say would have included these points:
If I was to choose a financial services business to buy from, ML would probably be the last on my list. Unless they've changed from when I had experience with them, their fund fees are way too high. They offer the same investments as others but at a much higher cost. Why pay $5 for a gallon of milk when you can get it for $2.50?
If I was to work with a financial advisor, I'd want one with knowledge, experience, my best interests in mind, someone who was not a sales person, and someone who was actually financially well off himself. You are none of these. I REALLY thought about meeting with him and having him ask me to use/recommend him. At that point I would have asked how he was doing financially (which I knew was poorly) and followed up with "Why should anyone take advice from you when you have no experience and can't manage your own money?" But 1) this would have taken time I didn't want to give and 2) it would have been mean, so I resisted.
Why do I need your advice? I'm retired and you're broke.
You know next to nothing about creating wealth. You are a sales person designed to turn my money into your money. Why would I ever work with you? Or why would I recommend my friends to you?
Given the above and that we barely know each other, why would I want to give you 2-3 hours (all told) of my free time?
Thankfully, this blog allows me to vent and say what I really want. So I can be kinder when I actually respond to people, which is what I want to be. But where does he get off even asking me? We hardly know each other. And he's certainly not qualified.
Back to my original point: we have another type of entry for our Not Experts category — people who become "financial advisors" who have no business being money advisors.
They are good at something (if they remain employed long), but it's not financial advising — it's SALES! They stay employed because they can sell their high-priced, inferior products to enough people to earn a good amount for the company. It's not because they help people become wealthy (unless it's by accident).
I think we're seeing a trend here. Many people who hold themselves out as financial experts are truly experts, just in something besides finance (journalism, sales, etc.).
How about you? Have you ever been pitched by someone who wanted to manage your money and you knew 1) you had more knowledge and skill than they did and/or 2) they were highly unqualified? How did you respond?