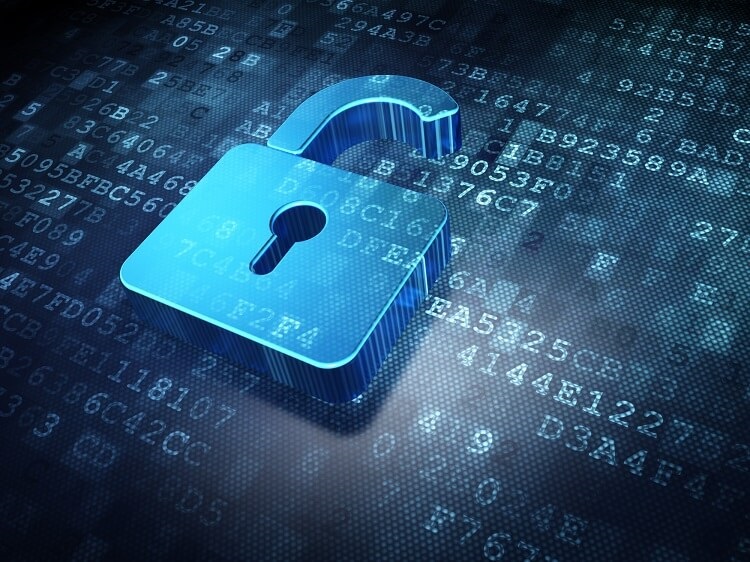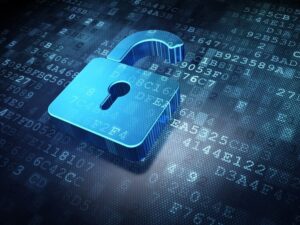 Today we have our latest interview with a reader who has grown their income to at least $100,000 annually.
If you're interested in participating in this series, please drop me a note.
This interview took place in March.
My questions are in bold italics and their responses follow in black.
Let's get started…
Tell us a bit about yourself (age, marital status, kids, where you live, etc.)
As of writing this, I just turned 30.
Married, no kids.
We live in a large suburb in the Midwest. I participated in the ESI Scale interview series back in its heyday.
What do you do for a living?
I work for a very small (but growing fast!) Language Services company. I am the manager of Information Security & Compliance.
This role is completely new to the company, and they were looking for someone to create, implement and lead the program and help the company progress in this space. It was intriguing because Compliance and InfoSec are not normally on the forefront of a small company CEO's mind.
In my short career this is the 3rd company I have worked for but have stayed in the relative field for my entire career.
I started out as an IT consultant, taking on different roles from IT Auditing to IT Compliance, to implementations of platforms. I migrated toward Information Security as it encompasses compliance frameworks, auditing fundamentals and expands to the ever-evolving cyber threat landscape.
How much do you earn annually?
$130,000 + discretionary bonus based on company performance.
I have not received this bonus yet as I am in my first 3 months on the job.
How does this amount break down (salary, bonuses, etc.)?
Salary is $130,000 and bonus is TBD.
Right now, I am assuming $0 because a bonus is never guaranteed, but I will be working my tail off for the chance!
Do you receive any additional compensation/benefits from your employer (401k match, stock options, etc)?
Single-digit 401k match, plus other very standard medical, dental, vision, legal insurance options.
How long have you been working?
3 months in current role. 8 years total since graduating from University with a bachelor's degree in 2013.
How long have you earned at least six figures?
This is my 3rd year earning at least six figures.
I walked away from my last employer at the opportunity for a higher title, and bigger career challenge, for me it was not about the ~30% salary increase, albeit a nice bonus.
What have been the key steps you have taken that have allowed you to earn this level of income?
I truly believe that quality work, dedication to a company's mission, visibility, curiosity and self-study to obtain new skills will get you 90% of what you want, the other 10% is luck.
At my previous employer I was considered a "high performer with high potential" and that really motivated me to take on new challenges including a people lead/managerial role. When I joined the previous employer roughly 5 years ago, I started with the IT audit team. This allowed me to learn the business, the systems, and build up a network of contacts whom I interacted with on a daily basis.
About 2.5 years into that role the manager of Information Security at the time asked me to join his team, he was looking for people with specific attributes and the ability to change the current team culture, I happily accepted and make the intra-company move without burning any bridges, that move got me to just under 100K per year.
This opened my eyes to the mantra of "taking ownership in your career." In a large corporate environment, they generally don't care about your career advancement. You have to realize that you are the only one who can put in the work, spend time outside of work to learn new skills, and be the person to step up to the plate to fill a leadership void, or take on more tasks that are "above your level."
This is where luck comes in. About a year into my new role, the same manager who brought me aboard left, leaving a massive hold in leadership within the team. I immediately recognized the yearning for help and decision making and stepped up to the plate. Setting clear expectations, roles and responsibilities that really didn't change how we operated, but the perception of "me" and what I was doing change within the team. Leaders above me saw that, respected the transparency I provided and promoted me.
To be fair, this step isn't for everyone, but recognizing voids and stepping him to help is key in likeability, and perception of you as a human and worker. You will be viewed as someone who is up for any challenge and can produce quality work in times of uncertainty and stress.
The second mantra I live by is: Under-promise and over-delivery. This is an art, but the best way to manage expectations from yourself and your team. Everyone, including upper-level management likes a good surprise and hates a bad one.
In-order to successfully do this, you will fail 10 times before getting it right once, and creating boundaries is critical to it all. It is easy to fall victim to "putting out fires," setting boundaries will let your team and management know that, for example you have an 8-hour (1 working day) SLA to respond to their inquiry, if they reach out with a compliant let them know you've received it and will get back to them with a solution. Setting aside this time each day for addressing concerns will set expectations but not allow anyone to take over your workload.
The third and final mantra that I cannot stress enough is: Communication, Transparency and Curiosity. For what it's worth, I have been 100 times more successful when I admit that I am a human, and sometimes I don't know the right answer immediately but will follow up and figure it out. This build both empathy and trust from your direct supervisor.
Communication avoids confusion, provides purpose, builds a positive environment, and ultimately creates accountability. Encouraging two-way communication will only set you up for success, ultimately understanding your tasks at hand and helping drive the company mission.
Constantly reminding myself to ask questions, stay humble and apply what I learn directly to the tasks I have at hand have been instrumental in getting ahead. I've found that coworkers, and management level leaders really appreciate someone who is willing to challenge them, their thoughts and current operations to improve efficiencies.
I want to note that all of this is null unless you become a dedicated professional in your area of expertise. Over the years, I have spent countless times taking notes during the workday to turn around and go home to google or read topics I don't understand, obtaining certifications in my field, and reading books related to human psychology, management, habits and more.
Drive yourself to think optimistically, make the best out of each scenario life or work throws your way, doing these things and changing your mindset will only make your more successful.
Be willing to help people, give others credit and apply what you learn as much as you can.
Which of the following career advancing strategies did you employ (if any) and which were most effective: A. Doing well within your current company and being promoted. B. Jumping around from company to company always seeking a higher salary & responsibility. C. Entirely changing your career path from a lower earning field to a higher earning field (going back to school, etc)?
For myself, I have employed strategies A and B.
Although I see many people in my industry employing tactic C. I applaud that courage, and give every (reasonable) opportunity to someone learning a new field. I find so much joy in helping others succeed, especially when they go out on a limb and change fields mid-career.
I was never the smartest guy in the room, and I still strive to always surround myself with people smarter than I am. Information Security was never a passion for me, I realized that it could be a lucrative career path, which is why I studied it in school. One book that really resonated with me when I was younger was Cal Newport's; So good they can't ignore you: why skills trump passion in the quest for work you love.
For me, my passion is seeking out a challenge, enjoying learning something new, enjoying being uncomfortable in the current role I am in, to master it and find the next challenge. The factors I stated above are what have helped me progress.
What are you doing now to keep your income growing?
I will continue to work hard, be a sounding board for my team, aid in advancing others careers, and ultimately delivering on the company's mission. Over deliver on expectations I set and continue to network within my company and outside of it.
Eventually I will get to a point where, if at the same level the only real major bump in compensation would be to move out of state or take a remote job (that are becoming increasingly popular). Right now, I have found the right challenge, and will continue to perform to the best of my ability.
What are your future career plans?
My 3–5-year goal would be another promotion to a Sr. Manager or Director level role.
After that my 10+ year plan would ultimately become a VP, but since joining a small company of less than 40 people I have been exposed to some other pieces of the business that are starting to interest me.
Have you been able to turn your income into a decent net worth (what is your net worth)?
I would say No… Not yet at least.
With the job change, 401k contributions are not available yet, but within the next month I will be able to max out again and be fully vested from the start.
Assets:
401ks (his/hers): 156K (his: max plus employer match, hers: 10% plus employer match)
Roth IRA: 60K (annual max contributions)
Single Taxable account: 80k (monthly $1,100 contributions plus additional quarterly contributions where feasible)
Cash: 41K (strive for $500 – 1k savings per month)
HSA: 5k (we don't take the into consideration for the moment)
Debts:
Home Value: 315k
Mortgage: (225k) (monthly payment plus additional $300 principle payment)
No car payments or other significant debts owed.
Why or why not?
Only within the past few years have I really started to max out my 401k plus employer match, and I plan on continuing that for the entirety of my career. I have always contributed enough to receive my employer match and thought that was "good enough." The ESI blog as really helped me ratchet up the savings rate. The same goes for the Roth IRA, the last two years are the first time I have been able to contribute the max 6k.
I have lofty goals from a total retirement number, the future is so uncertain that I won't be comfortable until we hit at least 5M in retirement savings, I hope that my savings rate will get us there.
Of course, job stability and compensation increases are not a sure thing, and I hear that children cost a pretty penny!