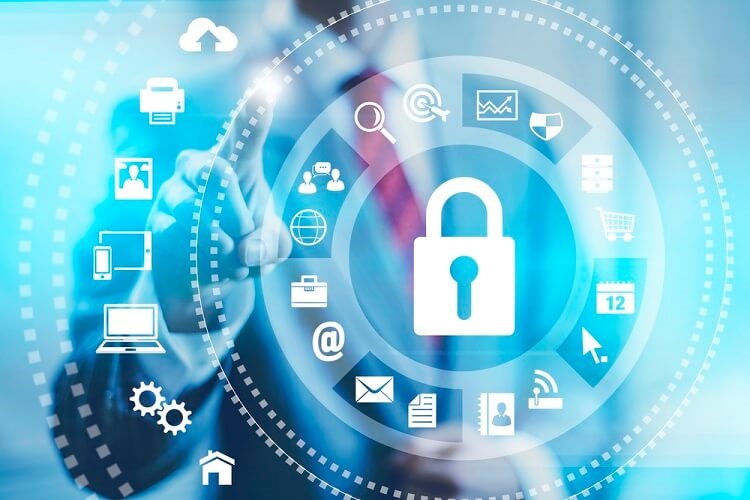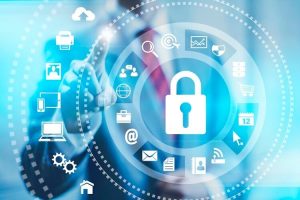 Today we continue the ESI Scale Interview series where people answer questions about their success at working the ESI Scale.
In short, the series focuses on what the interviewee is doing in the areas of earning, saving, and investing. They also get an opportunity to ask ESI Money readers for suggestions if they choose to do so.
If you'd like to be considered for an interview, drop me a note and we can chat about specifics.
With that said, let's get started.
My questions are in bold italics and his responses follow in black.
OVERVIEW
Please tell us a bit about yourself.
I'm 28 and my fiancé is 27.
We are engaged to be married October of 2019.
We've been officially dating for about 4 years and have known each other for 10+.
We live in the Midwest, in a suburb of a metropolitan area of about 2 million people.
What is your current net worth?
Net worth is roughly $172,000, and is broken out as follows:
Note: We were both extremely blessed to come out of college with no student loans.
Asset Breakout:
Retirement accounts: (His and Hers)
His: Company 401K: $30,000 (contributing 12% with 4% company match)
His: Roth IRA: $31,500 (contributing $150 per month)
Hers: Company 401K: $29,000 (contributing 11% with a 3% company match)
I have a separate Individual taxable account currently at: $18,000 (contributing $200 per month)
Cash: $38,500 ($22,000 emergency fund).
The reason for the larger amount of cash right now is the following:
Immediate: Wedding rings, wedding and honeymoon spending. I tend to air on the safe side and want to have more than necessary. I really hope to not spend the $16,500 on all those items (it would be beyond ridiculous), and plan on investing into the individual account with the leftover savings.
Future: I have a 5-10-year outlook on how much cash we will need when children come and a future down payment on a new house (right now I am not factoring in the sale of the home). Our current goal is to save around $500-600 per month, (Should I keep the cash, rather than invest into the individual account?)
Debt Breakout:
Home Value – 280K
Mortgage Balance – (240K)
Car Loans – (15K) I did not include the value of the car loans as they are depreciating assets.
We have revolving $500-1000 balances on our credit cards predominately from monthly expenses, but we are extremely diligent about paying them off to not incur interest charges.
For the purposes of this interview, I would like to focus on accounts and savings rather than debts.
I would like to seek advice from readers on how I am structured/what else they would recommend.
How did you accumulate your net worth?
The accumulation of our savings has come from mainly company 401K's which are a mixture of index/mutual funds.
Two years or so after graduating college in 2013, I had begun saving, and wanted to do more with my money.
My dad took me to see his financial advisor and through discussions it was decided that opening an individual account investing in mutual funds/index funds, and an after-tax Roth IRA (structured the same) was the best course of action.
At the time I invested $5,500 into each account. and elected to add $100 a month.
At the same time I was putting aside about 10% into a company 401k.
I entered the technology field (more to come below) and at the time didn't truly understand the core meaning of saving, investing and compound interest. (Thank You ESI Blog!!)
I have slowly increased the monthly contributions, although I'm sure we could do much better.
In total (401Ks, Individual, Cash) we are putting aside 22% of our combined income. Everything to this point that I have read suggests a 15-20% savings rate.
We are not on the FIRE bandwagon because we enjoy what we do and both have goals to work in higher levels of corporate America (or for ourselves).
We also have similar upbringings being in the area we live in, spending freely (while smartly) and not being constrained to where we can't enjoy life is very important.
I have started explaining to the future Mrs. about the power of saving and compound interest and understanding that becoming a millionaire means having enough money to last in retirement and enjoying our lives.
Now, nobody knows what the future holds, and we could become very lucky at work and make much more, or luck could not be on our side, hence why saving is important.
EARN
Tell us a bit about your career.
I am a part of the cyber security team for a Fortune 500 company.
My annual income is $92K with a 10% bonus depending on company and individual performance.
I have been here 3 years and have averaged 12% bonus the past few years.
The future Mrs. works for a smaller marketing agency and is a senior manager. Her annual income is $55k plus 5% bonus.
My first job out of college paid $52,000 annually in 2013 as an IT Auditor, which transitioned into senior roles and a lateral move into IT Security.
At the time, coming out of college I didn't particularly know what I wanted to do, With an information systems technology degree in hand, I wanted to get a feel for what the tech world was like. I am not a developer or programmer, but I always understood the flow of data, classification of data and how to keep it secure, hence Information Security.
About 3 years into to my first job, travel started to take a toll, and I wanted to settle down. I changed jobs and left making around $65K.
My new position took me back into the IT Audit world starting around $75K. Through a combination of hard work, gaining certifications, helping remove the negative misconception of "auditors are the watch dogs," and proving my worth/market value to my employer; raises came. This job gave me an incredible understanding of the business, IT environment and future strategic IT initiatives.
Opportunity presented itself at my same employer for a position with the Cyber Security team. After hard deliberation, attempts for me to stay, again I made a lateral move within my company, back to the IT security world, and another small raise came with that.
Ultimately, I made the change because I recognized that this is the future of our business and the cyber world is growing increasingly complex.
This is where I currently sit, and continue to work hard and go above and beyond to demonstrate what I can do. I have visions of more strategic work, but I also understand that fresh into my career, these positions take time and experience.
I could change companies again and increase my salary anywhere from $10-15K by my estimates, but right now I value the flexibility in work life balance, no travel and great people I work with.
Do you have a side hustle?
We do not have any side hustles.
If you were rating these results on a scale of 1 to 10 (with 10 being best), what rating would you give yourself and why?
From a specific "Earn" standpoint I would rate us an 8.
For myself, a 76% income increase in 6 years seems pretty good. I honestly don't know what the average is.
I would like to work on confidence in asking for more at my current employer, but with experience restrictions on how salaries are calculated, I need to be more strategic here.
For my fiancé, she has slowly increased over her short 5-year career, but as long as she is doing what makes her happy, that is all I care about.
In my mind money/earning will come with experience and time. If we continue to be goal oriented and are diligently saving, that is where my focus is.
What are your future plans regarding growing your income?
Continue to be goal-oriented, strategically ask for more when performance evaluation time comes around and continue personal development and gain knowledge inside and outside of our specific fields.
At the risk of sounding cocky, I like to live by the phrase: "Job security is knowing you're good enough to get another one."
SAVE
What percent of your gross income do you save?
As stated above, we currently are at a combine 22% savings rate between 401Ks, individual accounts and cash.
How did you get to this level?
Being completely transparent, I can't tell you what my employer match was at my first job.
I knew I was saving 10%, and when I left I rolled over that 401K to my financial advisor into my Roth. It was about $13k at the time after I paid taxes on it.
The discussion here was, let him manage it, pay taxes now at a lower rate.
Now I fully understand my company 401K and with company match I am at 16% savings rate, with an auto annual increase of 1% each year. This offsets our company annual salary increases (2-3% per year).
I won't repeat the structure laid out above for each account.
If you were rating these results on a scale of 1 to 10 (with 10 being best), what rating would you give yourself and why?
I would rate us at a 6.
I know we have more money to save, we do not have a budget, but we know our monthly expenses.
I am working on saving more and more each month until we start to feel uncomfortable, but I could expedite this process much faster than I am.
What are your future plans regarding saving your money?
Keep increasing savings on a yearly basis when raise time comes, stay automated, and keep reading ESI Money Blog!
INVEST
What are your main investments?
Here is a recap from above:
Retirement accounts:
His: Company 401K: $30,000 (contributing 12% with 4% company match)
His: Roth IRA: $31,500 (adding $150 per month)
Hers: Company 401K: $29,000 (contributing 11% with a 3% company match)
Individual taxable account currently at: $18,000 (adding $200 per month)
Cash: $38,500 ($22,000 emergency fund)
Performance:
Life of the Individual Account (2015): 6%
Life of Roth IRA (2015): 4%
Life of Company 401k: 7%
I do not know performance of fiancé's 401K at the moment.
I should mention from the above, when my company pays out bonuses I try to invest a chunk of the after-tax amount to my Roth pre-tax 401K deduction is automatic. (I have not hit the $5,500 max the last two years).
If you were rating these results on a scale of 1 to 10 (with 10 being best), what rating would you give yourself and why?
I would rate us at a 5.
Factors here include: I need to get better in understanding the mixture of funds and any other vehicles I should be investing in.
I don't fully feel confident to manage and trade index funds myself on say Fidelity. Can anyone suggest a good course/website here?
I have asked my advisor what other options are available which I could benefit from, and the responses always seems to be: "well if you add more accounts, you will start to overlap in the funds/indexes, and you won't see a major difference."
At the sake of repeating myself over and over: I don't know if I am properly structured, the retirement accounts appear to be right from what I have been reading as far as percentage and automatically saving. What else?
What are your future plans regarding investing?
Seek more advice from readers and continue educating myself. Adding more to monthly contributions vs. taking away.
WRAP-UP
What money mistakes have you made that others can learn from?
So far, I have not come across any major money mistakes.
I'm betting I will hear if from the readers about car leasing (fire away!) 🙂
I am looking to prevent mistakes by doing this interview and reading this blog.
I do have about 800 bucks in individual stocks, but I don't actively play with this or in this space. I am trying to take a set it and forget it approach.
Are there any questions you have for ESI Money readers regarding any parts of your finances?
What am I missing with my investments/savings?
Do I need different account vehicles for saving? Is our combined percentage too low?
The Roth and Individual accounts are index/mutual funds with fees (I'm seeing about $10 a month in fees from each account) – is this way too high?
I know I need to be more transparent with my advisor, but since he is not actively managing individual stocks, we only speak on a quarterly basis, unless I actively reach out.
What are cash savings recommendations? Should I keep it in cash in a savings account that has 1% growth, or transfer more funds into my individual account and deal with the ebbs and flows of the market?