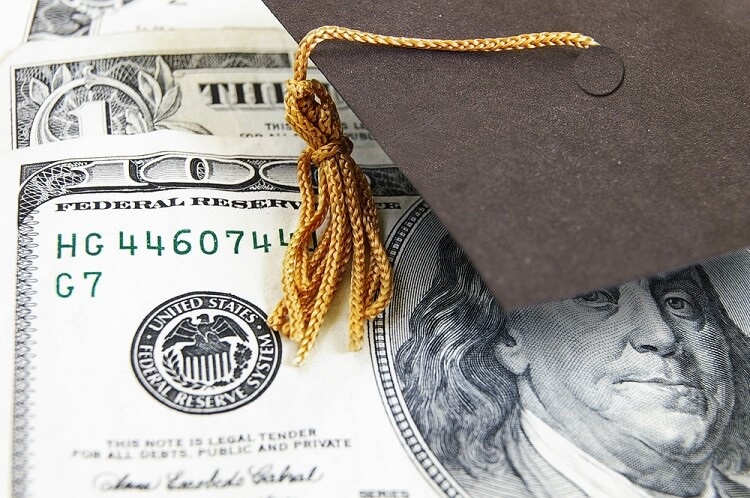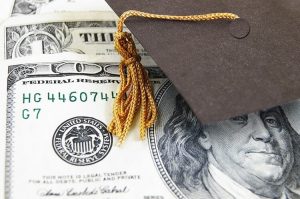 The following is a sponsored post from Education Loan Finance.
Building wealth can be difficult for folks right out of college and even those who have a few years between them and their alma mater. The biggest factor? Student loan debt. Student loan debt just recently by-passed the $1.5 trillion dollar mark and more than 44 million Americans carry that debt.
So, how do you overcome your own student loan debt and build a life of financial security and wealth? If you stay committed to your ultimate goal and use the tools available to make it happen, wealth can be built.
Student loan balances and rates
It's real simple – know what you owe. It can be difficult to keep up with four to eight loan balances, but know the rates for each one. That may seem like a daunting task to write everything down, but knowing where you stand can make a plan to get where you want to go easier.
Make payments
This seems like a no-brainer, but make payments. Don't defer loans, go into forbearance, or sign up for an income-based repayment plan. These all sound like great plans from the federal government, but in reality, they can hurt you for a long time.
Interest that builds when you stop making payments is capitalizing and being added to your loan balance. Meaning, your loan balance increases and so does the interest you pay on that loan balance. This can happen with Income Based Repayment options. Though you're making your Income Based payments, it might not even be covering the interest charges, again causing your balance to grow. Remember, making payments will get student loans taken care of quicker.
Refinance
Just like mortgage rates – private student loan rates fluctuate with the market. Look at what you're paying now and find a company that will refinance with you at a lower rate. Most companies have conditions you'll have to meet, such as good credit, steady income, and responsible Debt-to-Income percentage. Also, you will have had to graduate with a degree from an approved school.
Education Loan Finance is a trusted name in the student loan refi marketplace and on average, saves their customers $282/month and reduces interest rates by 2.62%*. When you refinance you can then decide to take the extra money and invest it or apply that savings to your principal to pay the loan off earlier.
Know ALL debt and rates
Earlier, we talked just about student loans, but know all your debts and the rates associated. This helps you determine what you should be paying first and how much debt you can carry. You can build wealth and have debt.
Let's say you have a car loan with a 2% interest rate. After refinancing and consolidating your student loans, the interest rate drops to 6%. It's not out of the realm of possibility that your return in the stock market could be around 12% annually. Take the money you've saved and invest in the stock market. Historically based on market averages, you'll have a gain in interest of 4% which increases your net worth.
You have to be disciplined and take the savings and reinvest it, otherwise you're not building wealth. For example: if you were to start investing at age 25 and you invest $1,200/year ($100/month) with an average rate of return of 12%, when you retire at 65, you'd have around $1,000,000. Do some calculations of your own to see what you can gain by investing. Remember, though, there is always a risk of losing money when investing so be sure you know your risk tolerance before getting started.
Budget
It's real easy to get in the mind-set of "I deserve it" when it comes to things and not be cognizant of what you're spending. A $6-a-day fancy coffee habit can cause you to miss out on wealth building opportunities. Don't do it. Build a budget and with the handle you now have on your student loan debt, it will have more room than it did. Apps can also be helpful. There are apps that help you stick to your budget, remind you to pay bills, and invest your money as well.
Find accounts that pay you
A number of financial institutions now offer checking accounts that pay an interest percentage just for having your check direct deposited or other requirements. Look around and find a financial institution that will pay you. It's free money for just doing something you would normally do.
Side hustles
A great way to get closer to financial independence and have more money to put either into investments or toward your student loan debt is a side hustle. More and more folks are finding unique ways to make some extra dollars. Do you have an over-flowing closet or extra time in your day? Make some money selling clothes you don't wear or use your car to chauffer folks around. Or here's a list of more great ideas on making money.
Just make sure you use those dollars toward a goal like buying a rental property, investing in the stock market, or paying down that student debt so you can put that loan to rest.
Don't let student loans get in the way of building wealth and a financial future. Look at what you owe and come up with a game plan to get the best interest rate, then take the savings and reinvest it. You worked hard to get that degree, now put those college smarts to use.
If you're interested in refinancing your student loans, check out ELFI's options. Doing so just might save you a bundle.
*Member Lifetime savings – Average member lifetime saving calculation of $26,215.92 total savings is based on information provided by Education Loan Finance customers who refinanced their student loans between 08/16/2016 and 10/07/2017. While these amounts represent average amounts saved, actual amounts saved will vary depending on a number of factors.