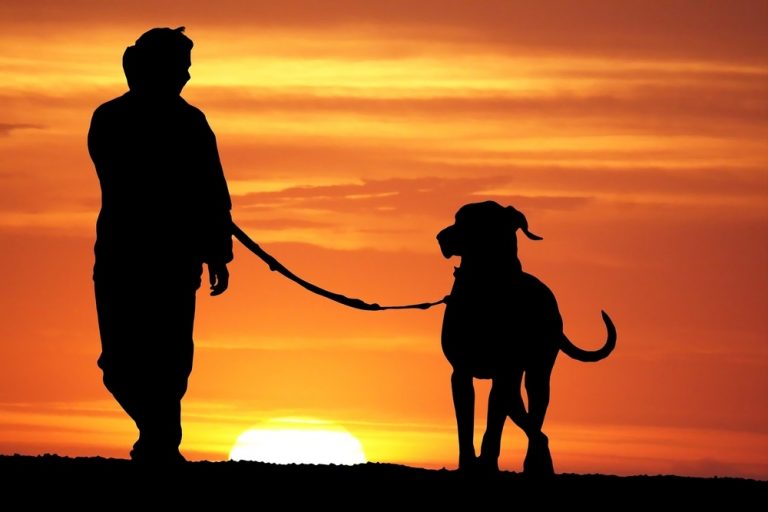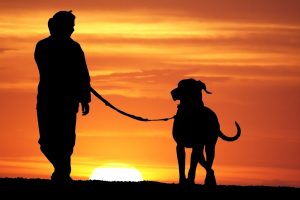 Now that I've shared how a side hustle can get you to financial independence in 10 years, I wanted to offer some suggestions on side hustles for your consideration.
Of course there are thousands of ways (maybe more) to earn some extra money on the side, so I took the approach of "what would I consider doing if I wanted to start a side hustle"? I figured that if I would be willing and able to do these things, many of you would as well.
So I'll be sharing those ideas — some of which I've actually done (and would do again) and others I have considered through the years.
Then you can chime in with your suggestions and we'll have a whole host of ideas for potential side-hustlers to consider.
With that said, here's my list…
Offer Pet Services
I've written many posts about how expensive pets can be ($69 billion a year in case you're interested) and how people should consider costs before getting a pet.
The flip side of that is a money-making opportunity for those of us willing to help pet owners care for their pets.
My daughter used to make a small fortune watching dogs and cats when our neighbors went on vacation. She loves animals and is very responsible, so she was perfect for this.
It was great for the owners as well since 1) they paid less than what they would to board the pet, 2) the pet did better at home than in a kennel, 3) there was someone to make sure things were fine at the house (no break-ins, busted water pipes in the winter, etc.), and 4) she picked up the mail and packages as well. It was a great arrangement for everyone.
She earned a pretty penny too.
In addition there are extra services that could be offered: taking them for walks, taking them to vet appointments, playing with them during the day, and so forth.
Think it can't be lucrative? Think again:
As for what's happening in my neck of the woods, here's a pet sitter in our area. Check out these rates! I could surely design a better-looking website, not to mention I'm a good marketer. If that business is working, I could probably make one work too.
Or if I wanted less admin in my life, I could join a site like Rover, let them do all the back-end work, and I'd simply become a sitter (i.e. the fun stuff).
I've even thought about doing this in retirement. I walk about 20k steps per day around the neighborhood. Why not take a dog or two with me each time? Two dogs three times per day at $18 per dog is $27k for five days a week and 50 weeks. Even if I did 20% of that, it's still over $5k per year to do something I'm already doing — walking! And I get a cute dog to play with (and not to have to spend money on) to boot. Whoo hoo!
I actually suggested this to my wife. A week later she saw a post on NextDoor from a lady near us needing a walker for a couple months. I sent her a message just for fun but I think I was "out-classed" by both the local pet sitting business noted above and another person who had their site on Rover. Oh well, maybe it will work next time. 🙂
Become a Referee
This is an easy one for me because I was a soccer referee for years when my son was growing up.
He wanted to make extra money and we both are soccer fans.
So we took the tests to become certified and reffed for five or six years.
We'd make $15 to $30 a game, had a ton of fun (as long as you don't mind parents who know nothing about the rules offering their "suggestions"), and got great exercise.
We did all this in Michigan where the early spring and late fall can be brutally cold (I've done many games where the snow/sleet was blowing sideways) and the late spring and early fall can be brutally hot. Colorado should be much better, right? Maybe I should start up again.
It would be so easy to go back (I know the rules by heart and found it to be fun). If I could earn $20 per game and average 10 games per week (including tournaments where you can rack up games like candy) for 16 weeks per year, that's over $3k per year.
Many refs I know earned much more as they did multiple sports — simply going from one to the next each year (basketball leads to spring soccer leads to baseball leads to fall soccer leads to football). I'm sure some guys were making $20k to $30k per year and getting great exercise at the same time.
Use Your Current Skills
You likely have skills that people are willing to pay for.
If you're a teacher, you can also tutor.
If you're a business person, you can consult in your specialty.
If you're an accountant, you can do taxes on the side.
I consulted a few times during my career. They were always one-off projects and I never pursued more of them, but the money was good — $50 to $100 per hour.
I spent 28 years in marketing and could consult in many different business areas. The thought of it bores me to death, but if I really needed the money I would do it. I consider this option one of my retirement safety nets.
It's likely that by doing something like this you could earn more than your salary hourly rate. Since people hiring you wouldn't have to pay benefits, they could afford to pay you a bit more for the work.
Even if you could "only" earn $200 a week, that's over $10k per year!!!
Write Your Way to Wealth
Back in the day, people actually read magazines.
I wanted to pay off my mortgage and loved marketing and personal finance. So I started a freelance writing business around those two subjects.
I got a copy of Writer's Market
and studied it. I sent out a ton of query letters and over a couple years built up a $10k to $15k annual business by writing at night.
It helped us pay off our mortgage and set me up for a related adventure which I would start a few years later when I began blogging.
Today, you can make money from blogging in many ways. For example, you can be a freelance writer or editor. Blogs need content and people can only write so much. Even those who write a lot (like me) need editors. So you can help them out while making a bit of extra money.
Or you can start your own blog and monetize it. After just a year of consistent work, I'm on track to hit $20k annually from just advertising on this site — and there's so much more to do.
There are lots of options if you know a subject well and can write about it.
Make Money from Your House
There are several ways you can earn money from your home. A few ideas:
Rent it out as an Airbnb. This is especially do-able if you live in a place people want to visit. I have a friend who rents his home out for a week and a half every year during the Air Force Academy graduation. He makes enough in that week to take his family of five to Disney and have $2k or so left over.
Take in a permanent renter. Crystal at Budgeting in the Fun Stuff does this as well. Over the last 10 years, she and her husband have brought in $60,000+ in roommate rent. US News suggests, "If you can put a little kitchenette in your basement and rent it out to your nephew for $400, it's going to have a huge impact [on your budget]." We've thought of getting a renter since we have a five-bedroom place and are close to being empty nesters. If we found the right person, we'd have a built-in, paying house sitter while we traveled!
Rent out storage space. As I've noted, people pay a ton of money to store their excess stuff. If you have room in the house, extra space in the basement, or an empty garage stall, you could make some extra money by allowing people to store their stuff with you.
Of course, there's a hassle-factor with all these, but if it makes the difference between retiring now or retiring in 15 years, it could be worth it.
Teach What You Know
Every teacher reading this is now rolling his eyes. Yes, everyone thinks they can teach something, and everyone is wrong.
That said, I think I have a few teaching advantages that the normal person doesn't — and many of you probably do too. Some of them:
An advanced degree. As you know, I have an MBA. It's not from Harvard or Stanford, but it's not from Joe Blow University either. It's from a school that everyone reading this post would have heard of — from one of the large conference schools in the Midwest to give you a bit of a hint.
Tons of practical experience. 28 years of business experience is worth something. I know what works and what doesn't on a practical level. Many teachers teach from a theoretical perspective (especially college business professors), not from an experience perspective. I personally think real-world experience brings a lot into any classroom.
Taught hundreds in my career. No, not in a school classroom. I've taught in a business setting where people were going to take what I taught, apply it, and achieve important company objectives. I taught many courses over my career and became good at public speaking. Surely I could handle a group of college students, right?
I think I could teach several courses — in either business or personal finance — at the high school or college level.
I know some of you have very impressive skills and experiences. And even if you don't, there's likely a topic you know well that you could teach others about. Community colleges these days seem to offer everything from cooking to auto mechanics.
Become a Financial Advisor
Ha! I'm just pulling your leg!!!! 🙂
Then again, if this guy could do it, any of us could!
So that's my list. I have a few other ideas that I might consider, but these are the cream of the crop IMO.
See any that you like?
Or maybe you have others you'd like to suggest. If so, leave your thoughts in the comments below.
P.S. For those who prefer a video version of this post, see the ESI Money YouTube channel.