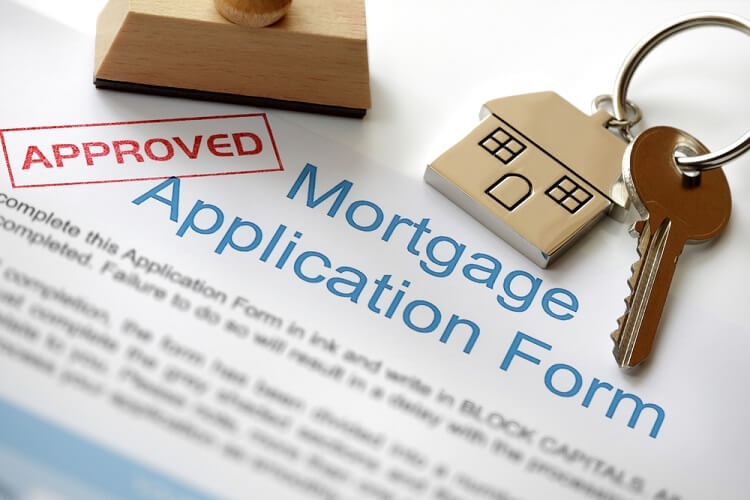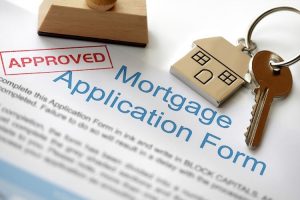 Now that everyone is up to speed on the fact that we've moved recently, let me share the saga of buying a house in the new city and selling one in the old.
Before I get into the details, let me start with how naive I was about the mortgage process these days.
It had been a long time since I had a mortgage (almost two decades) and there was a major real estate meltdown and banking crisis between then and when I needed to borrow.
I knew things had changed, but had no clue it was this bad.
Background
Just so everyone's on the same page:
We lived in OK.
We had a house there which had no mortgage — we owned it 100%.
We were moving to CO and needed a home here.
During the job transition, we looked at over 50 homes, finally found one we liked, put an offer on it, and it was accepted.
Which brings up the following scenario:
The CO home cost $370k (which is a middle class/upper middle class home — we could have afforded much more), roughly the same cost as the OK home.
It was clear the OK home was not going to sell before we purchased the CO home.
We had $200k cash available to put on the CO home, but that left us $170k short.
The Options
We had a few options, but none of them really panned out. The ideas from our real estate broker:
Get a HELOC on the OK house. This would have been a good idea but the law doesn't allow a HELOC on a home that's been on the market within the past six months (I believe that's the time frame). Since our home was currently on the market, it ruled out this option.
Sell investments and get cash. Uh, no. This would have resulted in large capital gains taxes and was just not a smart idea.
Use my relationship with Chase to get a special loan. They have been hounding me for years to become a "Private Client" which supposedly opens me up to a wide range of special services (which I'm guessing is how they can manage my money better than I can), so I could call them and see what they could offer. I did this, but they couldn't really put anything together quickly enough. They talked about a loan backed up with my index funds as collateral, but nothing came of it.
We also talked about a bridge loan, but since we didn't know when the OK house would sell, that wasn't an option. So we were left with a conventional mortgage.
I bid out the mortgage between Quicken Loans and my realtor's suggested bank (the advantage of working with the latter is that the realtor works with them and certain processes/document transfers are sped up.) In the end the price was tied, but since the realtor's banker was here (plus had the other benefits), I went with them.
The Inquisition Begins
Now let's review some financial facts before we get into the loan nightmare:
We were buying a house for $370k.
We were putting $200k down on it.
With these two points alone, the deal would seem pretty safe for the bank, right? The house could lose half its value and they could still sell it and get their money back if need be.
Plus we had so many other financial positives:
We owned another house free and clear in OK.
I not only had a job that paid well but also income properties which generated a good amount of cash each year.
We had a ton of money invested in mutual funds, much more than the cost of the house.
Both of our credit scores were over 800.
Roll all these together and you would think this would be the easiest loan in America to grant. But it was not.
They sent me a laundry list of documents they wanted. I spent two weeks digging up every trivial piece of information you could think of. There was the expected documentation like past tax returns, but they wanted things like a copy of the association dues bill from our house in OK.
They questioned why my properties didn't file a separate tax return (duh, because it's part of my personal tax return). They wanted this document and that document and more and more and more. It was a process more difficult than doing my taxes.
And mind you this was going on while many of our records were in OK, my wife was in OK, I was in CO, and I was learning a new job. Ugh!
Furthermore, they told me early on that they weren't sure I'd qualify for a loan. Uh, excuse me? Really? Eventually as the paperwork came in, they became more and more confident we'd get the loan.
I asked them along the way why it seemed so difficult to get a loan and why the documentation list was so large. They told me this was required as part of the new government regulations enacted after the economic collapse of 2008. What a pain for sure.
It All Came Together
In the end, we did get the loan and got the house. Some details:
The loan was a 30-year mortgage (a better-priced option than other loans) at a bit over 4% (I can't remember the exact rate).
I had to make six payments before I could pay it off completely, but after that I could pay it off without penalty.
The OK house sold a month later and I paid the principal on the CO loan down to virtually nothing immediately.
I paid the six payments as agreed and earlier this month paid off the entire loan. I am again debt free!
Other Options
We did consider other options besides buying a house in CO. These included:
Renting an apartment or townhouse. This would allow us to be flexible and get to know the area a bit before buying a home. But the costs were pretty high (nice apartments with three bedrooms and one parking space were approaching $2,000 a month) and the concessions (limited parking and space, the fact that we'd have to move again once we found a place, etc.) were too.
Buying a townhouse. We thought about simply downsizing into a townhouse or condo. The problem was that we are still a family of four, need the room, and townhouses often had constraints like limited parking, high monthly fees, and so forth.
Buying a smaller home. We looked at homes in the $200k range as well but couldn't find any in neighborhoods where we'd want to live.
If our kids had been out of the house (which is just a couple years away), we would have probably gone in a different direction.
In the end we ended up with a GREAT house, probably my favorite hove we've been in since we've been married.
So that's the saga. Reading back over this post I see that I've gotten nowhere close to communicating what a painful process it was. But trust me, it was agonizing! And this was for a pretty qualified borrower. I wonder how people with questionable finances even get close to having a mortgage these days.
Anyone else out there had to deal with the mortgage process within the past five years or so? Was it difficult for you?