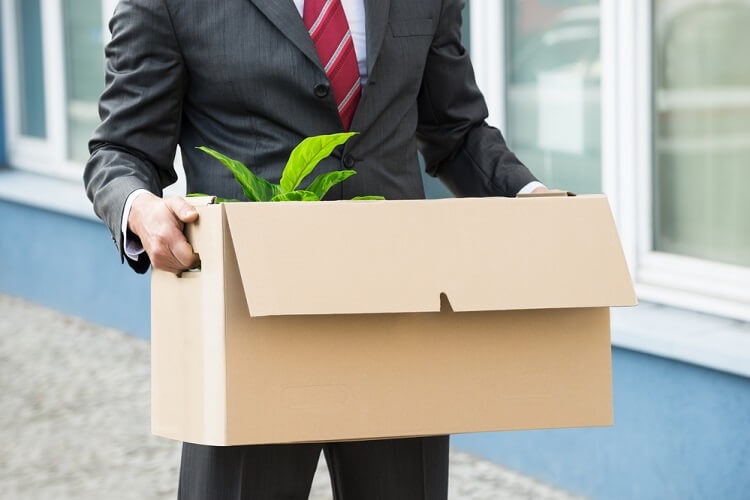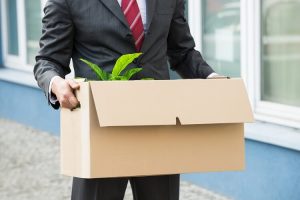 Many ESI readers are friends of mine and know about a career move I made a couple years ago from Michigan to Oklahoma.
Several have asked me to give an update on that move and how I ended up in my new state of Colorado.
It's a story full of twists and turns (and some good learnings), so I thought the rest of you might want to hear it as well.
Backstory
Just to get everyone up to speed, let's rewind a bit:
I had moved to Michigan in the fall of 1999 and lived there for 14 years. I had been in the same job for almost 10 years. It was a position I loved working for people I admired.
I wasn't looking for a new job when I received an email from an executive recruiter (ER) in March, 2013. He presented me with an opportunity that was in an industry I had worked in and was a level higher than my current position. While I was intrigued by it, I brushed him off as a matter of habit.
To make a long story very short, through a series of events I eventually took the new position. Highlights of the new position: 1) The company was privately held. It was about $100 million in sales. 2) It was in Oklahoma. 3) I was the president of the company, reporting to the owner/CEO. It was a big move up and a great challenge. 4) The company had great people and a solid business, employing several hundred people. 5) I received a good pay jump to make the move.
I moved to Oklahoma in August 2013. I flew back and forth a few times until our Michigan house sold. My family joined me in November in an apartment and by the end of December we had moved into our new home.
Our Time in OK
The next year was crazy. The business was in decent shape but was in a declining industry. My boss gave me free reign and I implemented many changes to position us for future growth (mostly in the sales and marketing areas). It was challenging, exhausting, stressful, and all-consuming, but by the end of 2014 our plans had great success.
We ended the year with the highest sales in company history and the fourth highest profits ever. We were on cloud nine!
As we got into 2015, the momentum continued. We were doing well in the early months of the year. Then in April 2015 it happened.
My boss called me into his office and said he was leaving the company. His family business needed him and he had to leave our company. The board had named a new CEO and he would be starting in a few days. Uh oh!
The new CEO started a few days later. I met with him on day 1. He seemed cold and aloof and I wasn't sure how to read him. Over the next two weeks I was only in the office a few days. I traveled for work several days and took a couple vacation days. As you might imagine, the entire company was wondering what the change would mean for all of us.
On the 11th day after he started (two working weeks and a day), he came into my office on a Monday morning. He told me it was clear that we were not on the same page. I responded that I did not know what page he was on but I was trying to figure it out so I could be on it. But he had already made up his mind. He said they didn't need me and that my employment was terminated immediately.
I don't know if you've ever been fired, but this was a first for me. It wasn't a complete shock since whenever a new leader comes in all bets are off. But it was shocking in that 1) it happened so soon after he arrived, 2) it happened less than two years into my tenure there, and 3) it happened after we had delivered a record sales year.
I was much less panicked than I thought I would be. I was in sort of a dream world as I walked out of the office and to my car. I called my wife, told her (she was shocked as well), and drove home. I then committed to take a week off and do nothing, which is what I did. I decompressed, relaxed as best as I could, and simply put the situation out of my mind.
Two things struck me about this time: 1) the people I thought would reach out and help me who didn't and 2) the people who I thought would never reach out to me to help and yet did. I had "friends" who didn't bother to contact me — or even respond to my emails. And I had others who I didn't know that well call me, say how sorry they were, and offer to help however they could.
Looking for the Next Thing
After the week was over, I started cranking up my job search. I had plenty of savings, of course, so I had some time, plus I had the income from my rental properties. I considered retiring for good, but wasn't completely happy with my net worth. So I started looking for a new job in mid-May.
I need to note here that I didn't know how long I would be unemployed and doubt did seep in now and then. If the old guideline of "one month to find a job for every $10,000 of the paycheck" held true, I would be without a job for a long, long time.
The biggest advantage I had was my network. I emailed and called everyone I knew and got my feelers into the market. I developed and worked relationships online. After a few weeks, I had three decent prospects but one that I preferred. After a series of phone and in-person interviews, I was offered and took a job in Colorado. I started at the end of July. My family arrived in September when we bought our house here. Our Oklahoma house sold in October.
The key for getting the job I wanted was my network. I was recommended for it by three people I knew and who also knew the owner of the company.
I've now been working here for eight months and am enjoying it. The pay is lower than I was making, but so is the stress/pressure. And the pay is close to what I was making in Michigan, so I ended up where I had been after all.
What Did I Learn
So what did I learn in this process? A few thoughts:
Be very careful when making a career move as you're messing with your single greatest asset. A wrong move could hurt you. It's often worth it (as I've proven time and again in my career), so I'm not saying not to do it. Just be careful. Do your due diligence and consider the possibilities before any move.
Even though you think you are "safe", you never truly are. You need to always work your career.
Networks are key. They are a big part of your career insurance.
Things happen. Don't let them get you down.
Layoffs can be managed better if your financial house is in order.
If you get fired, it's not the end of the world. Take some time to re-group and then get back on the horse.
If you want to review my entire career, start here for specifics on my various jobs. There have certainly been some ups and down. This last experience is a down but I'm back up again. 🙂
In the end, I was only without a job for a bit less than three months. It's a mini-miracle that the time was that short.
This may seem surprising to some, but I am glad I took the position in OK. It was a job I felt I needed to take and was glad to have the experience as the head of a company. Not that I'd do it again or choose to go through something similar again (especially for my family), but it was a good learning and growing experience.