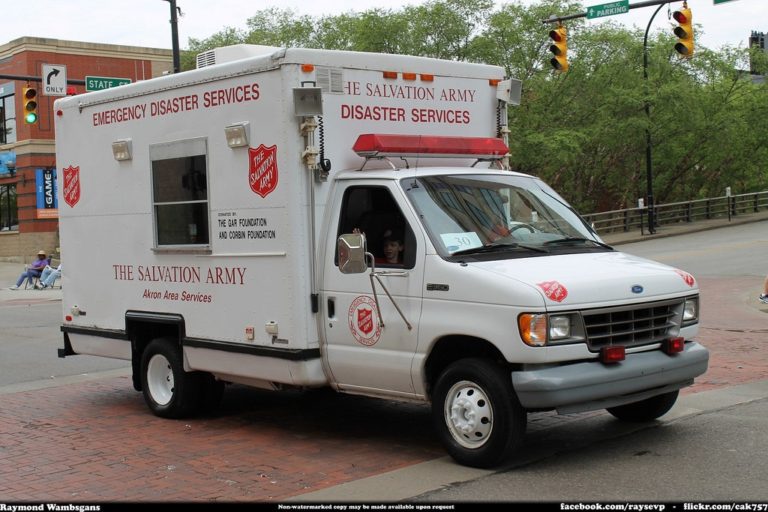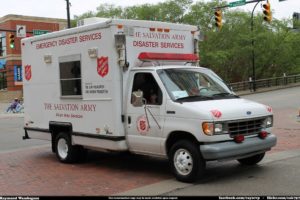 We spend most of the time here at ESI Money talking about how to grow our net worths — the steps we can take steps to become wealthier.
Today I'm going to shift gears a bit and cover a topic that often gets left out of financial blogs, but needs to be discussed.
As you might tell from the headline, I'm talking about giving. It's a topic that is especially appropriate at this time of year.
What Sort of Giving?
There are several ways people can give. You can give money, time, expertise, and so forth.
In this post I'll specifically be talking about giving money. This could be to charitable organizations, educational institutions, or even directly to people. But it's writing a check, charging a card, or giving cash to some group or person in hopes of helping them in some way.
Why Give?
The first question that comes up whenever I talk about giving is "Why should I give?"
That question especially makes sense on a site that's about growing your wealth! Simple math tells you that if you're giving away money, you're becoming LESS wealthy. What's up with that?
There are many reasons to give (perhaps some will leave those I miss in the comments below) but here are the reasons that resonate most with me:
To help others. This site isn't about becoming wealthy at all costs. It's primarily about living a good life that is created by handling your money wisely. I would consider caring and concern for others as part of that good life. It's likely that most people reading this post are far wealthier than the vast majority of the people in the world, and probably even most in the U.S. Certainly we can spare part of our excess to help others who are hungry, homeless, and sick. I won't belabor this point as it seems self-evident to me. But if it's not clear why we'd want to help others, we can chat about it in the comments below.
To help yourself physically. I'll cover this in the next section but there are a lot of very desirable, physical effects from giving. So by helping others, we actually help ourselves as well.
To help yourself financially. In addition to the non-financial benefits of giving, there is actually a paradox around it where givers seem to grow wealthier. This is inexplicable and contrary to math principles (how do you become wealthier by giving money away?). And yet it seems to happen. If you don't believe me, see Giving Makes You Rich, Those Who Give More Become Rich Faster, and Turns Out Giving Does Make You Wealthier — both the articles themselves and the studies linked to in them. I'm sure some of you who are more skeptical will refute these thoughts but I believe that my giving has allowed me to grow my wealth as much as many of the financial decisions I've made have. So whether you ascribe to the Bible's teachings, karma, or simply the adage that "what goes around comes around", there seems to be a link between giving and becoming wealthy.
And while this isn't a reason to give, I do want to note that if you follow the advice on this blog you should have more than enough to grow your net worth AND give at the same time. They are not mutually exclusive.
The Benefits of Giving
I used to think that giving was a benefit in and of itself — that by donating to causes, you felt good about it and that's what you got out of giving. That's certainly part of the equation, but as I searched a bit deeper I found that's just the tip of the iceberg.
Turns out there are many desirable non-financial benefits of giving. Here's an initial list from the Art of Manliness:
Consider these three surprising benefits:
1. We're actually happier when we give money away.
2. When we give, we participate in what we deem is important.
3. Giving releases us from the power of money.
You just never know. Maybe the twenty bucks you give to the American Cancer Society will be the tipping point. It will be the money that breaks open the solution to curing cancer.
Just imagine all the possibilities that can happen when you give.
But that's an emotional plea with little support, right? Maybe it's just hearsay.
Nope. Here's a piece from a pretty reliable source that even skeptics will regard as valid. The Cleveland Clinic shares Why Giving is Good for Your Health as follows:
Studies find these health benefits associated with giving:
Lower blood pressure
Increased self-esteem
Less depression
Lower stress levels
Longer life
Greater happiness
Studies find these things. And the Cleveland Clinic agrees with them. Must be pretty solid findings.
Who doesn't want longer life and greater happiness? I'll take some of each, thank you.
I googled around a bit and found source after source listing the benefits of giving, but they all pretty much echo what the Cleveland Clinic summarized. The bottom line: There are real, tangible, non-financial, health and life benefits from giving.
It's a Great Deal
So let's summarize:
You can give out of your excess…
…to help others who are desperate…
…while benefiting yourself both non-financially and financially.
What's not to love?
How to Give
Once someone decides to give, the next step is to consider how to give so you can make the most of your contributions. Here's how Forbes suggests we do this:
We all admire people who live the credo "It's better to give than receive," but it might be even better to give and receive–especially when you can afford it and get the biggest tax benefit. By planning and budgeting your charitable donations just as you do your discretionary spending and saving, you can ultimately be more generous over your lifetime (and after). So consider replacing a hit-and-miss donation approach with charitable-giving tactics and strategies that could improve your financial planning.
More specifically, here's what I would recommend for making the most of your giving:
Budget for it. Put it in your budget like you would any other "expense." If you plan for it you are more likely to actually give it. In addition, you can begin to think about where and how to donate strategically to make the most of your gift. Giving haphazardly and at the spur of the moment doesn't allow these advantages.
Look for organizations that use money well. Charity Navigator rates organizations on the amount of donations that actually go to helping causes (versus being eaten up in administrative fees). They have even created top ten lists in various categories to help make finding a good charity easy. They list a ga-zillion charities so the odds are high that you'll be able to find a good one that you like.
Give more in years when you can. I think we all know there are tax benefits of giving. Years when you earn more are a great time to give more since you can especially use the deduction. There's a way to do this so you can claim the deduction now and direct the money later, which we'll get to in a minute.
See if there's any way to multiply your gift. A good example of this is that many charities have matching gift campaigns at various times of the year. Giving when there's a match versus no match is a no-brainer as you can double or even triple the impact of your donation.
Giving through Taxes
Before I get to how my family handles giving, I want to address a point of view that I see floating around the web now and then. It can be summarized in this comment:
"My taxes count as my giving because they go to feeding the poor, housing the homeless, etc."
I can't tell you how much I disagree with this statement. Here are some reasons why:
Taxes are not given. People pay taxes, they do not give them. Taxes are not voluntary, they are forced on you. Giving is of your own free will and done from benevolent mindset.
People benefit as much as anyone from their taxes. Much of a person's taxes goes to pay for things THEY benefit from: defense, safety, roads, libraries, and on and on. So in effect they're "giving" to themselves, which isn't giving at all. Again, they're really paying for services that the government provides.
Taxes cover a fraction of the problem. Taxes do not come close to handling the issues we face. Things like hunger, homelessness, disease, etc. need much more money and effort put into combating them than what the government can do with taxes.
The world needs help. People need help not only in the U.S. but all over the world. You may say they ESPECIALLY need help outside the U.S. Yes, taxes go to provide foreign aid but again, it's not nearly enough.
Ultimately anyone claiming that their giving is taken care of through their taxes is just making an excuse because they don't want to give. If they don't want to give, fine, just say so. But don't try to justify it by claiming taxes are your giving. That's disingenuous IMO.
What We Do
We have given away at least 10% of our gross income since we got married. Most years it's been more — to the point where we're probably closer to 20% average through the years.
Here's how we give:
Budget for it. We plan our giving (the amount, not the specific organizations) as part of our overall budgeting process at the end of each year for the next year. In years where we didn't have a budget, we simply agreed upon a percentage of our income that we would give away that year.
Give in tax-wise ways. Some years we gave appreciated investments which allowed us to avoid capital gains on those assets. We'll probably be doing almost all of our giving in retirement from assets and not income.
Use financial tools at our disposal. This is something new I'm working on — setting up a donor advised fund. My plan is to contribute a good amount of assets into it this year (I need the deduction) and then distribute the dollars over the next year or two.
Give to have impact. We used to give small amounts to a ton of different charities. That not only had little impact for any given charity but also resulted in a ton of mail from the organizations constantly asking for more. Now we give much larger amounts to a handful of organizations.
So those are my thoughts on giving. Obviously, I do not benefit in any way if you decide to give. I have no vested interest in you giving other than I think it will be good for you. So please consider giving to the charity of your choice this season.
Also, I'd love to hear your thoughts, practices, and stories on giving in the comments below.
photo credit: Seluryar Salvation Army – Emergency Disaster Services Ford F-350 via photopin (license)