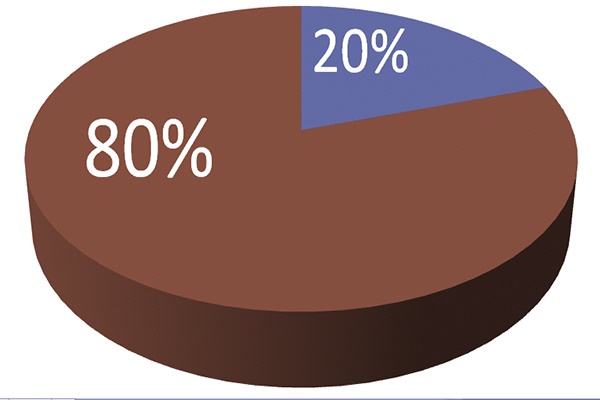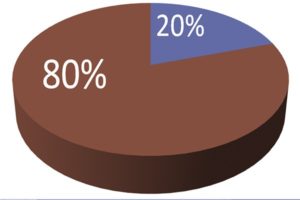 Summary: This post details the few, essential steps anyone needs to take to build wealth. 
My daughter is the only one in the family brave enough to play me in chess.
I still beat her handily each time, but she keeps trying, so I give her credit for that.
After the last game I told her that I'd teach her a few basic chess guidelines that would improve her game dramatically.
Here are the essential chess principles I'll share with her before the next game:
Develop your pieces quickly
Control the center
Castle for safety
Pay attention to your pawn structure
Have a reason for every move
Build up small advantages throughout the game
Get/keep the initiative
It seems impossible given how complicated chess is, but anyone who follows these seven steps will be a better player than the vast majority of people who know how to play the game.
Focus on the Essentials
For as long as I can remember, I've been a big believer in the pareto principle.
Also known as the 80/20 rule it says:
20% of the invested input is responsible for 80% of the results obtained. Put another way, 80% of consequences stem from 20% of the causes. This principle serves as a general reminder that the relationship between inputs and outputs is not balanced. For instance, the efforts of 20% of a corporation's staff could drive 80% of the firm's profits. In terms of personal time management, 80% of your work-related output could come from only 20% of your time at work. In Pareto's case, he used the rule to explain how 80% of the wealth is controlled by 20% of the country's population.
In other words, a very small amount of time/effort/people/whatever account for the vast majority of the results.
The same is true in personal finance.
You can spend years and years studying all forms of investing strategies, complex technical financial terms, detailed tax-planning options, and on and on. But these are in the 80% of things you can do that only have 20% impact on your finances. I'd much rather focus on the 20% of topics that deliver 80% of the impact.
In fact, I'd say personal finance is more like 90/10 or even 95/5 because a few, simple steps can help you grow your net worth to amazing levels.
The Essentials Series
With this in mind, I'm starting "The Essentials Series." I'll take various financial topics and list what I think are the essentials for success — the 20% of tasks that get you at least 80% of the impact.
I will then ask ESI Money readers to give their thoughts. Did I leave something out? Did I include something that isn't essential? Did I not come at it with the right solution?
As I've said several times on this site, ESI Money readers make the site better because they have such great experience, insight, knowledge, and wisdom. So I know that whatever I put out there, you'll make it better!
The Essentials of Building Wealth
So to start the process, let's begin with the big picture — what are the essentials of building wealth?
I've spent a lot of time thinking about this issue, writing about it, and living it out in my personal life.
I think it will come to no surprise to anyone that I think the essentials of building wealth are:
Earning — You need an income of some kind and the higher it goes, the better. For most people the key to driving income growth will be to develop their careers, but others will pick a business (or at least side business) to super-charge their earnings.
Saving — You must spend less than you earn. It's vital. Even if you make $1 million a year and spend it all, you are going nowhere. So you need to control spending and grow the gap between income and spending to be as large as it can be (within reason, of course, you don't have to be frugal to the point of hating life).
Investing — You then take that gap money and invest it in ways you like/prefer to grow it. I opt for index funds, real estate, and P2P lending, though there are many other ways to invest for success as well.
So to me, those are the essentials of building wealth. There are certainly other financial topics and they add to the picture, but these are the vital ones to me.
What do you think? Did I get it right or miss something?
photo credit: Il principio di Pareto via photopin (license)