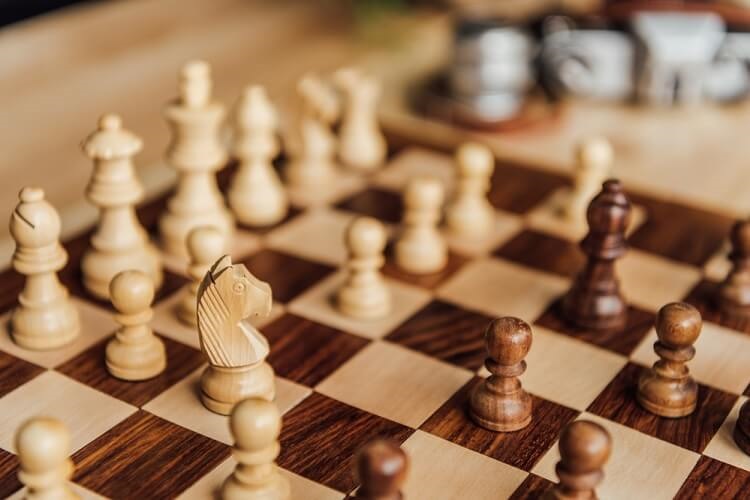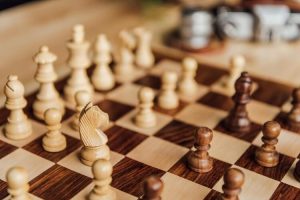 One key to building wealth is to measure it and track progress regularly.
Just like there's no way to tell what's happening in a sporting event without a scoreboard, you can't determine your success in growing wealth without some sort of tracking.
As a scoreboard is to a sporting event, your net worth is to your financial status. It tells you how much you really own.
Yes, other factors matter (such as income, savings rate, cash flow, etc.) but they only matter in how they impact the key financial measure: net worth.
What is Net Worth?
Before we get deeper into why net worth is so important, we need to define what it is. As a simple equation, net worth can be expressed as follows:
Assets – Liabilities = Net Worth
In other words, if you add up all the things you own (assets like your home, savings, retirement accounts, etc.) and subtract everything you owe (mortgage, loans, credit card debt, etc.), the difference is called your "net worth". It tells how "wealthy" you are.
Why It's Important
You know the old adage, "You have to know where you are before you can figure out where you are going"? That is true with your finances too.
The first step to becoming wealthy is to determine where you stand financially — to know your current net worth. From there you can take steps to improve it over time (we will give lots of tips how to do this over the life of this blog). And as you track your net worth through the years, you'll easily be able to see if the steps you're taking are having an impact and how much of one.
Knowing and tracking your net worth is your road map to financial success. Thus it's vitally important that you track it on a regular basis.
How to Track Your Net Worth
There are different ways to track your net worth. You can use the old-school method of a simple sheet of paper, a more modern option like a spreadsheet, or an automated selection like Quicken or Mint. Which option you choose doesn't really matter. As long as you're consistent, you'll be able to determine if your actions are growing your wealth or not.
Personally, I track mine monthly using Quicken. Each month I update the performance of my investments, put in my income and spending, and run a net worth report. I then record it in a spreadsheet and compare it to the other months of the year as well as my goals for the year.
Doing this gives me a quick report card on how I'm doing managing my money and highlights where I might need to make changes. In addition, I record my final net worth at the end of each year (and have done so since the early 90's.) That's how I know that my net worth has grown at a compounded annual rate of roughly 14.5% since then.
I used to update my net worth weekly, but that was simply too obsessive — even for me. In addition, there were too many wild swings (up big one week, down big another) as the market went up and down, big bills were paid, etc. Looking at it only once a month seems to level the swings a bit. As such, this time frame works best for me.
Monthly tracking is probably the most frequent you'd want to monitor your net worth (any more frequently doesn't really give you enough time to see progress.) Others measure their net worth quarterly or twice a year. I recommend that you check it every three months at the very least. Whatever your timeframe, just be sure you review your net worth regularly.
Income is Important, but Not the Key
Before I round out this post, there's one issue that needs to be addressed because there's a lot of confusion about measuring wealth.
Many people equate "income" with "wealth." They are not the same thing. "Net worth" and "wealth" are the same thing.
Obviously having a good income can help you grow your net worth and you should work to make your income as high as it can be IMO (that's why it's the "E" in "ESI".) But your real wealth is what you keep, which means that in addition to earning a lot you need to control your expenses (the "S" in "ESI").
Another way to look at this is that while having a good income will help you grow your net worth faster, you don't need a high income to amass a relatively high net worth. In fact having a high income often doesn't lead to a high net worth. Main reason: those who make a lot tend to spend a lot. If you make a boatload of money every year and spend a boatload plus some, you're going backwards financially.
The Media is Clueless
Adding to the confusion (or maybe causing it) is the financial media. In almost every article written by the mainstream media, "wealth" is used interchangably with "income."
I believe this mix up occurs for two reasons. The first is ignorance. Most of the people reporting on personal finances know very little about the subject — at least managing money on a day-in day-out basis. Sure, they might be educated or have read several books on the subject, but they are (generally) not wealthy and as such don't know the ins and outs of how to grow wealth and track it.
The American public is no better. Most believe that someone making $100,000 a year in income is "rich" while someone making $30,000 a year is "lower-middle-class." But if they knew that the person making $100k spends $125k a year and the "poorer" person spends $25,000 a year, they might think differently. But Americans rarely consider the expense side of the equation (which accounts for the poor state of finances many have.)
The second reason for confusion is data availability. Income data is readily accessible in large amounts and thus easy to use in articles and posts. It doesn't make it right, but it's another likely reason financial media use it so often.
The Bottomline
We will discuss many of these issues in future posts, but let's summarize to wrap this up for now:
Net worth is the measure that tells you how wealthy you are.
Knowing your net worth is important since you can then make changes to improve it.
By tracking your net worth on a regular basis, you can see your financial progress over time.
That's my initial primer on net worth. Anyone have anything to add?