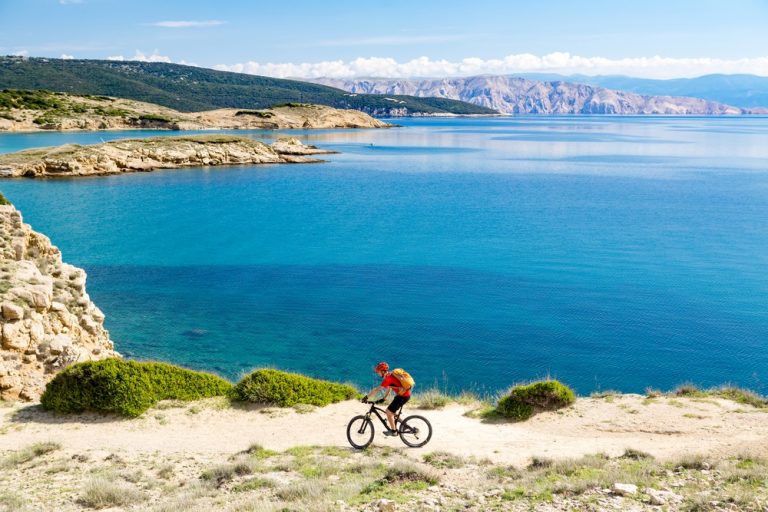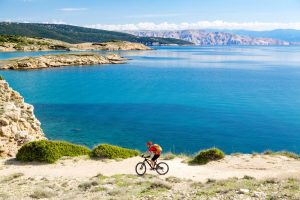 This is going to be a long and winding story, but stick with me as it will be both personal (and hopefully fun) as well as finance related.
I'll try to cut through the story by bolding some of the key money learnings, so those of you who just want the hardcore personal finance stuff can focus in on those.
Bottom line: This post is about how Costco Travel 1) saved us from a potentially terrible vacation, 2) saved us $10k, and 3) did so even when they didn't have to and it cost them — but they keeping their word was more important to them.
In the end, this is also a story of how much I love Costco, but I'll try to keep the gushing to a minimum. 😉
Background
One of the things I want to do in retirement is travel. Nothing crazy, mind you, but maybe a trip every other month to keep things interesting. It can be as exotic as a trip overseas or as mundane as a drive to see my parents in Iowa.
That said, one of my favorite places to go is the Caribbean. There are so many great islands down there and it's especially awesome to visit in the winter.
We haven't been there for a couple years. We were looking to go this past January and for some reason backed out. It was the same the year before. So I've been chomping at the bit to see the Caribbean again and I'm committed to going in 2018.
My wife and I have had an on-going debate about which Caribbean trip is better — seeing many islands (which has translated to taking a cruise for us) versus picking one and staying there. BTW, I'm the many islands person and she's in the one-island camp.
Obviously it's a quality versus quantity discussion and in the past we have always gone for the quantity — having taken three cruises in the past several years (mostly because our kids and my parents — who have gone with us — prefer cruises too). As such we've probably been to 10 or more islands. Our favorites are St. Martin, Antigua, and Barbados.
This time we started by changing directions. This spring we began to look at visiting one island. We narrowed down the list until we identified St. Thomas as the target. We picked it because it's: 1) a great island, 2) relatively easy to get to, 3) relatively affordable, and 4) had easy access (by ferry) to several other islands we liked.
From there we identified three areas in St. Thomas that we might want to stay in. We then looked at a ton of Homeaway/Airbnb rental options with the plan to visit in January 2018. We even emailed a few owners but couldn't find something everyone agreed on (as usual, it was not only our family going, but my parents were traveling too, so there were a lot of opinions).
Change in Plans
Towards the end of this process my wife (who was doing much of the research) got a promotional email from Norwegian Cruise Lines (NCL).
They were having a promotion that she thought was a pretty good deal. So she asked the rest of the family what they preferred — a cruise or staying on one island. This was her critical mistake. 🙂
In the end the vote was four for the cruise and two "I-don't cares" (she didn't care at this point, though later she would change her mind).
So we shifted our focus to possible cruise options.
What We Want in a Cruise
Since we've been on a few cruises (all with NCL), we have developed very specific criteria on what we like:
At least 50% of the days on islands (versus at sea). So if it's a 10-day cruise, at least five days needs to include an island stop. This is a nod to my wife who likes being on land better than being at sea.
Over seven days long, preferably at least 10. This was a staple of our past cruises as I was working and it took me three days to detox. If we only had a 7-day cruise, I would just get relaxed and half the cruise would be over. Of course I don't have that problem now, but there is a "hassle factor" of getting to the ship in the first place. I'd still rather amortize that frustration and cost over 10 days or more rather than just seven.
Hits as many of our favorite islands as possible while also including some new ones.
A balcony room at the minimum or a suite preferably. We have always had a balcony suite and I don't think I could ever go back. My wife and I have our own room and our daughter has her own room (my son sleeps on the couch). We have two bathrooms and a spacious place to eat/sit. And we MUST have a balcony. We also get concierge service and many other perks with a suite. Of course this is much more expensive than an inside cabin on floor four, but I like luxury on my vacations.
Convenient travel dates. In particular, we needed a cruise that left and came back in time for my daughter to get back to college.
Note one thing not on our list: low price. Of course we want to get the best price possible, but I'd rather pay more and get what I want than compromise and not totally love the vacation.
Picking the Right Cruise
So my wife called NCL and found the following cruise:
Sun, Jan 7 – San Juan, Puerto Rico (EMBARK)
Mon, Jan 8 – Philipsburg, St. Maarten
Tue, Jan 9 – St. John's, Antigua
Wed, Jan 10 – Fort-de-France, Martinique
Thu, Jan 11 – Bridgetown, Barbados
Fri, Jan 12 – Basseterre, St. Kitts
Sat, Jan 13 – St. Thomas, US Virgin Islands
Sun, Jan 14 – At Sea
Mon, Jan 15 – At Sea
Tue, Jan 16 – At Sea
Wed, Jan 17 – Tampa, Florida (DISEMBARK)
This cruise was PERFECT!
Here's why we loved it:
11 days (if you count starting in Puerto Rico).
7 different islands.
Included some of our favorites (St. Martin, Antigua, Barbados).
Had a day in St. Thomas which would let us explore the island to see if we really did want to visit it exclusively the next year.
Included Martinique which we've not been to but wanted to visit.
On the NCL Dawn — a ship we'd been on before and liked. Plus the ship has been refurbished since we were on it, so that was hopefully going to be a nice surprise.
Had a two-bedroom suite where all six of us could stay.
Our plan would be to fly into Puerto Rico the Friday before the cruise, spend Saturday and Sunday there, board the ship Sunday night, then be off to the races.
We would then stay in Tampa until the 19th upon our return. My daughter would leave that day for college and we'd fly home.
Search for the Best Price
We got a quote from NCL and then searched around the web for the best price. It appeared all the prices were the same for this cruise (at least in May 2017 when we were looking).
Then I checked with Costco Travel because we had booked cruises through them a couple times.
The cruise we wanted was on their site but there wasn't a suite option, so my wife called them.
It turns out they did have suites available, they just didn't list them on their site.
Costco had the exact same deal as NCL (just like every other site) including the extras NCL threw in like:
Free wi-fi
Excursion credits
Free drink package
Free upgraded dining
But the kicker was that in addition to all this, Costco also offered a $735 Costco cash card when the cruise was over.
In other words, Costco's price beat everyone else by $735!
BTW, I have noticed that Costco does the gift card promotion on products where the producing company wants to hold a line on pricing. An example of this is the iPhone. Costco had the same price everyone else had when the iPhone 8 came out, but they also gave a $125 gift card with it, effectively making it discounted by $125.
We booked the cruise with Costco for a $2,000 deposit on May 31.
By late August, NCL made us either commit or cancel the cruise. I'm not sure why it was so early but we did commit and on August 28 paid the remaining $7,955. (FYI, my parents were picking up $2k of the total.)
We paid with the Costco Visa cash back card that offers 3% on travel. That would save us another $300!
During this time my wife wanted to go back to Plan A (staying at an island) when she saw the price of the cruise. But it was too late as most of us were thrilled with the cruise by then.
Plus I convinced her it was ok because this blog was doing so well financially (unexpected income)! Ha!
Making Plans
During the time between the deposit and final payment, we did a few things to prepare:
Looked for flights to PR and back home from Tampa.
Looked for hotels in each spot.
Considered travel insurance (my mom had been sick and there was a chance she wouldn't be able to take the trip). We called Citi (who issues the Costco Visa) and was told we were covered up to $10k per person including sickness, weather, etc. That alone saved us a few hundred dollars.
Started thinking what we'd do on each island.
Thinking about and planning the trip is half the fun, so this was a good time for us all as we discussed what a great time we were going to have.
One-Two Punch
Then the hurricanes hit the Caribbean hard.
First it was Irma and then Maria. One alone would have been bad enough but the two of them together were brutal — especially how strong they were and that they basically hit the same islands.
We felt terrible for the people there and sent funds via our donor advised fund to help in the recovery.
When the dust settled, many of the islands we were headed to were devastated, with Puerto Rico being one of the hardest hit.
This caused us some concern since our cruise left from PR and we would soon need to book our flights and get a hotel.
But reports were that they might not have power for months and re-building would take years.
In addition, many of the other islands we were headed to were in bad shape too.
Given all this, it seemed highly likely that NCL would change several of the ports we'd be visiting and possibly even the port we left from. For those of you who don't know, cruise lines have the option to change ports, etc. on a cruise in the event of bad weather and the like.
So with all this uncertainty, how were we supposed to book flights and hotel rooms (getting decent prices and booking far enough in advance to be sure we got flights we wanted)? How were we to even know if we wanted to go to the islands NCL might choose over the original ones?
We were in a tough situation with lots of unknowns. What should we do?
NCL Response
Trying to eliminate some of the uncertainty, we called NCL in late September to see what they were advising.
We asked them about confirming the initial port so we could book flights, if there would be any changes to the cruise, if they would cover our costs if we scheduled flights and then ports changed, and so forth.
They told us:
The situation was fluid — they didn't really know what was going on.
They had changed the itineraries of all cruises going to impacted islands through the end of December (which wasn't us).
They didn't know if ours would be impacted or not.
They would let us know if it was as soon as they knew.
They couldn't tell us when they might know.
They would not commit to cover airfare changes, etc.
We explained that this kind of left us in the lurch as we wanted to book flights and hotel rooms. They couldn't (or wouldn't) offer us any help or guidance.
Obviously they were uncertain and were trying to figure things out, but this was little help to us.
Our feeling was that it was likely NCL would change our cruise, probably in a dramatic way. We would likely leave from a different port, visit different islands, and possibly even visit fewer islands (meaning more sea days). These changes had a good chance of turning this from a cruise that met all our requirements to one that met a few if any.
Furthermore, we were way past their day where we could cancel and get all our money back — and they weren't going to be magnanimous given the situation and let us back out.
Costco Response
Not one to take this sort of news lying down, my wife called Costco Travel.
The agent there was very nice. She said their policy was that we could cancel within 90 days and get a full refund (this would make the last cancellation date October 9).
The agent went so far as to say that if it was her she would seriously consider canceling as many of the islands were a mess and the cruise would probably change.
We decided to wait a bit, see if the smoke cleared and things became more concrete, and make a final decision after I got back from a trip on October 2.
By the time I got back, nothing had changed and NCL still didn't have any advice for us. So we decided to cancel.
My wife called on October 3, started the cancellation process (which involved Costco calling NCL for us on a three-way line), and was informed of a major problem — the previous agent we'd talked to had incorrectly informed us. We actually needed to cancel within 120 days. Ugh.
What Happened Next
It's hard to determine why there was a difference between the 90 and 120 days we were quoted, but it appears that NCL was saying that since we had a suite, that placed us in the "Haven Class" booking and those could only be canceled before 120 days without penalty. Other rooms could be canceled before 90 days.
For those of you who don't know, NCL has a private area on many (maybe all) ships called the Haven. It can only be accessed by a special key and features a secluded pool area away from the crowds, a higher level of service, etc.
My rough estimate based on looking at fares is that the Haven adds about $2k more per cruise than a non-Haven room. I have always wanted to try the Haven but couldn't justify the price. And the room we booked this time was NOT a Haven room.
Perhaps the NCL policy was that Haven and suite rooms had a 120-day cancellation clause. It was unclear.
Anyway, as it became apparent that the first agent had given us the wrong information, the issue had to be referred to a supervisor. The new agent said she was confident that Costco would make it right but wasn't 100% sure. The supervisor was to call us in two days.
Needless to say, those were two uncertain days. Thinking that we'd be forced either to forfeit our deposit ($2k) or even take a trip that we might not like was a killer. Costco could simply apologized for the mistake, say we needed to be in the 120 days, and tell us we were out of luck.
BTW, the call my wife had with the first agent was recorded and the agent had taken great notes on their system, so the issue of what she told us was not in dispute.
Costco Delivers
On October 5 we got a call from the Costco Travel supervisor to confirm that we wanted to cancel the cruise. We said we did.
He said they would do that for us. He would arrange it so NCL would refund the $7,955 to our credit card and Costco would issue us a check for the $2k. It sounded like Costco was covering our deposit out of their own pocket, but I can't be sure of that.
The call lasted five minutes or so (it was in the car, oddly enough, after we had just spent $200 at Costco).
Costco's return policy has been famous through the years as has their commitment to customer satisfaction. I always hope a company will hold to their word even when it was given mistakenly, but many do not. But two reasons we shop at and love Costco is that they do what they say and go above and beyond for their members (great products and low prices don't hurt either!)
So in the end Costco made it right, saved our vacation, and saved us $10k even when they didn't have to, all because their agent had told us they would and they wanted to keep their word.
Booking through Costco allowed us to get out of what was likely a huge mess (both financially as well as cruise wise) and open up some new options.
Needless to say, we are loyal Costco members now as much as ever.
Our New Plans
Of course it was a bummer for us not to go on the cruise.
We really wanted to as we liked it and knew the islands would appreciate us coming and spending money as they rebuild.
But we weren't sure we'd even get to those islands.
So after we cancelled we went back to plan A and decided to visit just one island.
We listed three options that had not been impacted by any hurricanes: Aruba (we were there 20 years ago and loved it), Grand Cayman (have heard great things about it and always wanted to go), and Hawaii (my parents have been several times and love it.)
We are in the final stages of deciding what to do and when.
Rest assured that I will share all the details of what we decide, how the trips goes, etc.