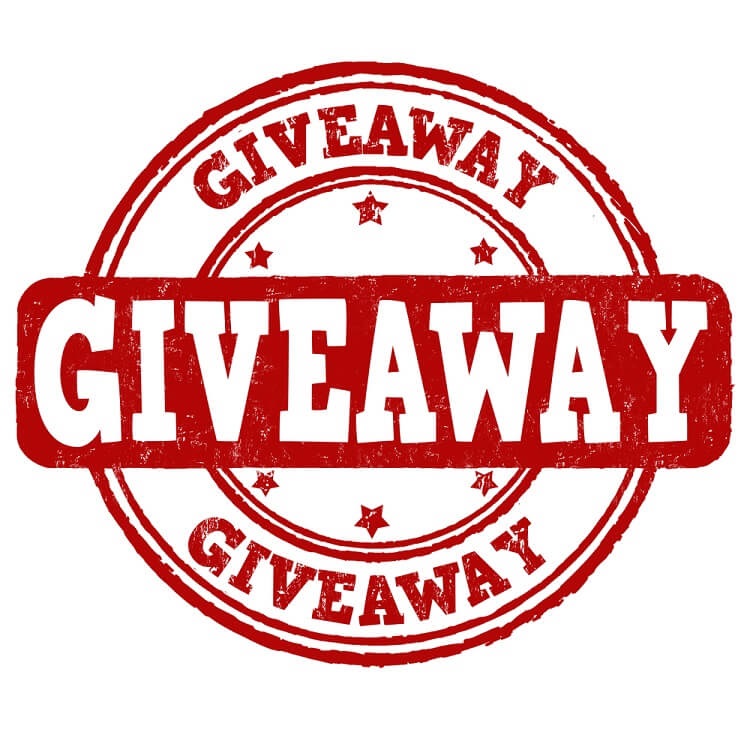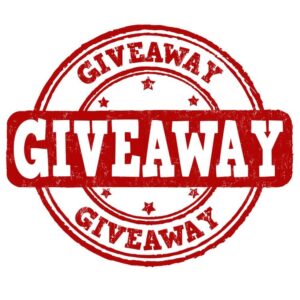 It's time for another giveaway!!!
Gift cards are in demand and since we're coming up on the gift-giving season (FYI, I start the Christmas music on October 1), I thought the time was right to give away some popular cards.
Before we get to that, I did want to share a bit of an update now that we're at the end of the summer.
First, It's been a GREAT summer for us. I hope you had a terrific one as well.
Second, you may have noticed I have ramped up the Millionaire Interviews to twice a week lately. I'm doing this for a couple reasons: 1) Lots of volunteers and 2) I'm trying to get to 100. At that point, we'll space them out a bit. I'll also summarize what we've learned after 100 interviews, so that should be fun. 🙂
Third, I've been taking most of the past month off and plan to do so for this month as well. I wrote a TON in the early summer, got way ahead, and simply needed some time to rest and relax a bit. It's been good and has allowed me to work on some non-writing tasks with the site. I'll be back to a more normal schedule (with more posts from me versus interviews/guest posts in October and November. One thing the break has allowed me to do is think of some great topics to write about. 🙂
Finally, things are going GREAT at Rockstar Finance. I'll give you an update in the new year, but for now if you want to follow the action you can subscribe here.
Now let's get on with the fun…
The Giveaway
This giveaway will be a bit different than in the past. Previously all you had to do to enter was to leave a comment.
This time, I need some advice, I know many of you have great wisdom, and I will reward those with the best thoughts for me.
I'm in the process of considering ideas for an ESI Money product. It could be an ebook, a course, or something else.
I need your thoughts on what you think I should create, what you'd be interested in, how much you'd be willing to pay, and so on.
I'll even help you out!
Here are some ideas I've batted around a bit:
Seven Simple Steps to Career and Income Growth
50 Ways to Save Thousands
The Three Steps to Financial Independence/Retiring Early
The Best Money Advice from Millionaires
How to Create a Money Making Blog
A Young Person's Guide to Becoming Wealthy
The Basics of Real Estate Investing
Mastering the Three Keys to Job Search
How to Retire in 10 Years or Less
Seven Steps to Saving Hundreds on Buying a New Car
How to Have the Wedding of Your Dreams for Half the Price
There could be more, but these should get you started.
What I'd like to get comments on include, but are not limited to:
Content/subject ideas
Format of the content (ebooks, audio, video, etc.)
Price of the product
Size of product (pages for book, hours of video, etc.)
Any extras (printables, electronic docs, etc.)
Anything else you think I should consider
Now with that preamble, here are the details of the giveaway:
I'll be giving away $360 in gift cards including $200 from Amazon (8 cards at $25 each), $100 from Starbucks (4 cards at $25 each), and $60 from iTunes (6 cards at $10 each) (one card per winner, total of 18 winners).
To enter, all you need to do is leave a comment below with your advice on what product(s) I should consider developing
Also list which card you would prefer to win
Be sure to leave your email address when you leave the comment so I will know how to reach you if you win (the email address will not be visible to anyone other than me).
The winners will be selected by me based on which I think are "best" — the best suggestions, the most thoughtful, the most complete, etc.
The top selections will receive their cards of choice, but as those are taken other winners may or may not receive their preferred card. If you card is not available, I will select one for you.
You may enter multiple times. You might have an idea now and suggest it, then think of something different later. You can come back and make that suggestion as well. You can only win once, but multiple ideas give you several chances to be a winner.
The selection of winners will be held on Wednesday, September 19, 2018.
Once I hear from all winners I'll mail out the cards (you'll want to get them soon, right?)
As with most giveaways, there are rules. Here they are.
Good luck!!!!