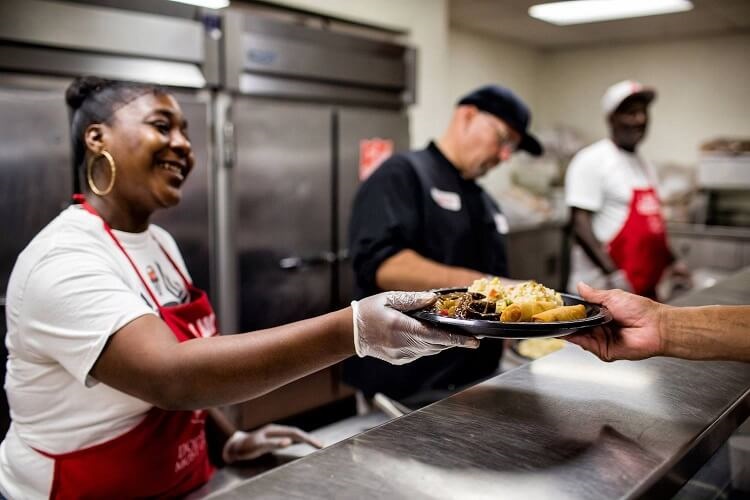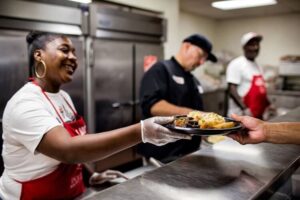 Almost 15 years ago now, I started my first personal finance blog.
One key feature of that site was that I gave away 100% of the profits.
At first it was no big deal as the site didn't earn much.
Then I had a couple great years and the charitable contributions shot up!
One of the programs I created to get readers into the giving spirit was a matching gift challenge around the holidays. I issued the challenge and for each dollar readers gave to a charity I matched it.
Together our donations went farther and we did much more good than I could have done myself.
I have been looking for something similar to do with ESI Money and have now found it.
So it's my pleasure to announce the ESI Money $50k Charity Match Challenge.
Here's how it's going to work:
Go to this page and make your donation to the Salvation Army.
As you donate, the page will keep track of how much has been given. (You can check back over time to follow its progress.)
On December 26, 2019 at noon Mountain time, the challenge will end.
Whatever the donation total is at that time, up to $50k, will be matched by me.
Seems simple enough, right? You give and I'll match it. Up to $50k.
FAQs
But you probably have a few questions. Let me take a shot at answering some of the more obvious ones…
Can you explain the match again?
Between now and December 26 at noon Mountain time I'm issuing you a challenge.
You give $1 and I'll give $1. You give $25 and I'll give $25. You give $1,000, and I'll give $1,000.
I'll match donations you make dollar for dollar up to a cumulative total of $100,000 (you all give a combined $50k and I'll match it with $50k of my own.)
How do I donate?
Simple:
Go to this page.
Click on "Donate now"
Fill out the information including your method of payment
Submit the information
Easy peasy.
Why the Salvation Army?
Growing up as a kid all I knew about the Salvation Army was that they had red kettles at Christmas time. If we had some spare change after a shopping trip, we'd drop it in the kettle. That was it. Nothing else.
Several years ago, I felt like I wanted more of my giving dollars to go to helping the poor. At that time I didn't know many charities that assisted the poor, but I did know the Salvation Army. So I gave a bit to them each year. The amount grew over the years but was nothing I would call large.
Then my employer decided to do a charitable promotion and we needed to pick an organization to receive what we raised. Through a series of events we decided we wanted donations to help the needy and selected the Salvation Army to be the organization. As a result I worked with Salvation Army people and organizations all across America. I've talked to the people who are part of the organization and the people they are helping (and I'm talking about real-life "needy" people on the streets of several major U.S. cities). So I know they are making a HUGE difference. As such, the Salvation Army is a place I can fully support.
After that experience I started volunteering my time helping our local Salvation Army (this was when we lived in Michigan). I served on a committee and attended various events. I saw the young, unwed mothers they are helping, the free medical services they provide, the disaster relief services they offer and on and on. I've seen first-hand how they minister to those in need and I am very impressed.
Some of you may object to the fact that the Salvation Army is a Christian-based organization. If your personal convictions make you want to not give for those reasons, I respect that and I hope you give generously to the charity of your choice. But the fact that I've seen their work in person makes the Salvation Army a no-brainer choice for me.
Others may be concerned that the Salvation Army spends a bulk of their money on proselytizing people or only on those of their faith. I can say with 100% certainty that this is not the case. Yes, it's because of their faith that they help others, but they do not push their beliefs or force recipients to become Christians to get aid. They simply want to "do the most good" (their slogan) and that in and of itself is their reward. And as I've said, I've talked to many people they've helped and know they are doing good, selfless work to those who need the help most.
Some may wonder about the Salvation Army's impact as an organization. Here's a summary of the top charities in America (The Salvation Army is #6). Charity Watch gives them an "A / A-" and 84% of their fundraising goes to programs. Again, I have no problems giving to them based on these measures either.
Where will my money go?
This is another great reason for using the Salvation Army. The money you donate will stay in your community (based on the zip code you fill out in the donation form) to help the needy in your area. The money I contribute will go to my local branch here in Colorado Springs. Since the Salvation Army is everywhere, they can use the money in every locality.
How will ESI make his match?
I will be donating from our donor-advised fund. I have filled it by contributing appreciated index funds. Now it's simply waiting to be used as a match.
Why give at all?
You've probably noticed that I talk about giving now and then, but let me explain a bit about my motivation.
Over the past decade or so I have become increasingly aware that more and more people are hurting financially. And I don't mean hurting in the sense that they have to cut down from premium cable to "only" 200 channels. I mean people are hurting in the sense that they can't afford food, clothing, and shelter. They can't afford to pay their utilities. They can't find a job even though they've been looking for several years. And it's bad, really bad. And seems to be getting worse.
I have also wanted to do something on ESI Money to encourage all of us to give collectively. For the most part the readers here are much better off than the average Joe (just look at how many millionaire readers have filled out an interview!). For the most part all of us can afford to give something to help those less fortunate. And I want to do something to encourage others who can give to give.
How can you make your donation go even farther?
Here's some advice from Full Time Finance sent to me on Twitter: "A reminder to those employed, many corporate employer also match your donation (seen this at multiple employers). You might be able to match from both ESI and your employer!"
What else can you tell us about giving?
Here are a few posts where you can check out my thoughts on giving:
Wrap Up
I'm not going to tell you why you should give or try to guilt you into anything, but I do want to challenge you. In short, there are needy, hurting people out there and you can make a difference. Please consider making a gift.
If you already have charities you support, that's great. I hope you give to them more than ever. If you have any left over after that, please consider donating something here too. But if you're giving generously in other places, don't feel like you need to participate.
So that's it. Over the next several weeks I'll be reminding readers of the challenge and giving updates as appropriate. I'd appreciate it if you'd at least consider this giving opportunity.
Thank you for reading this far and happy holidays!!!!