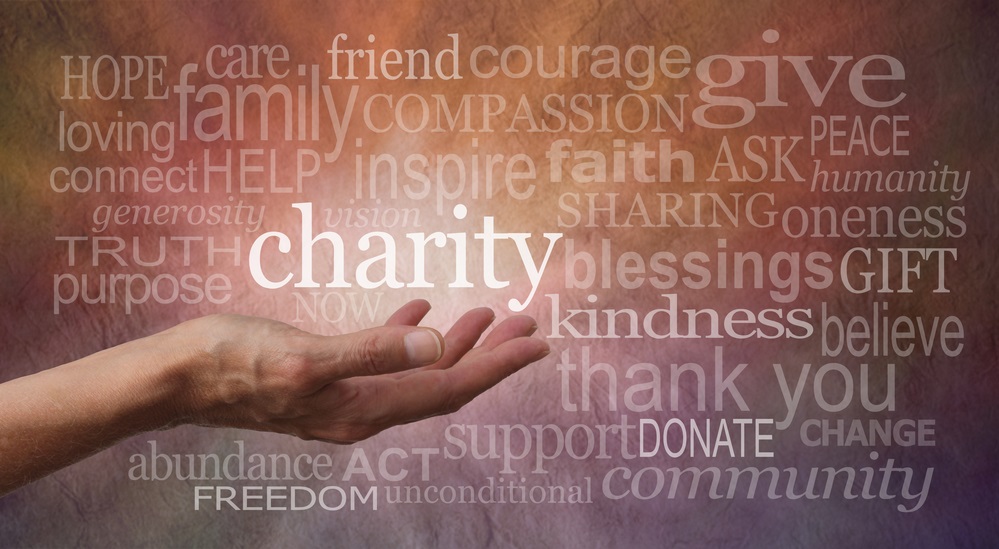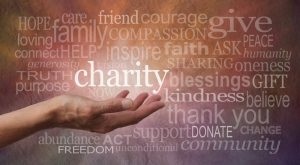 I read a hundred blogs on a regular basis, many of them in the FIRE (financial independence retire early) movement.
As you might imagine, they cover a broad spectrum of money topics.
I enjoy reading so many because they have such different and interesting perspectives.
But even though I consume hundreds of posts each week, I rarely find one on giving.
And I'm not just talking about giving money (though that's part of it for sure). There are very few articles on volunteering as well.
Why is this?
Today I want to have a discussion about where giving fits during the accumulation phase of FI. I'll share some random thoughts and then let you jump in.
If nothing else, I'm sure it will be interesting. 😉
Giving Not Completely Absent
Let me begin by saying that while giving isn't covered much, it's not completely ignored.
A couple examples:
I'm sure there are more and I've simply missed them.
If you're a blogger reading this and you donate either your time or money, let us know in the comments below.
In addition to these there are others who now give, but they started doing so after 1) they retired and 2) their sites started making big money.
This is commendable but outside the scope of what I want to discuss: giving while working on financial independence (FI).
Perhaps It's Just Not Discussed
I know I don't write a lot about giving, so maybe others are the same — they give but don't write about it.
After all, "giving your way to a higher net worth" is a tough post to write. It's not a compelling sort of article that readers want to read often.
Also it sounds a bit braggy to talk about how much you give.
So maybe giving is done and just not written about? It's a possibility.
How We Handled Giving
I think it's worth talking about giving at least now and then.
IMO talking about your personal giving encourages others to give. I know I have been spurred to donate time and money after hearing stories of how others did the same.
So with that in mind, let me share how we've handled giving:
We gave financially while we were working on FI, donating an average of 26% of our income for the 20+ years I have Quicken data for. Our feelings are that people are hungry now, people are suffering now, people need help now — so how could we wait to give?
We did our giving out of income mostly. We did give some appreciated stocks but should have done more for the tax benefits.
For many years we gave away 100% of the profits from my former blog.
We give today as well. It doesn't come out of income but from assets — through a Vanguard Charitable donor advised fund. We give to organizations that help those who are less fortunate.
In addition to giving money, we give time. I was the president of a non-profit and served on another advisory board for years. My wife has volunteered teaching kids at church which has now turned into a small, part-time job.
We could have done more, of course. It's always a fine balance, deciding how much to give versus how much to spend/save.
Everyone needs to answer this for himself, but this is what we are comfortable with.
The Math is Against Giving
My leading candidate for why there are few posts on giving is that it simply doesn't make financial sense.
If you're trying to save a bundle of money so you can reach financial independence, giving is going to do nothing but hinder you.
Put another way, $5k given today is multiples of that "lost" in savings over 10 to 20 years.
For someone working to retire at 40, that would be a killer.
Simply looking at the numbers would suggest postponing giving (at least giving money) until after FI.
Then once you are financially independent, you can decide what you want to do.
Odds are you'll have a lot of time and can then volunteer to your heart's content if you like.
Taxes Instead of Giving
One thing I need to mention before I turn this over for discussion is the "I pay my taxes so I don't need to give" line of thinking.
I covered why I dislike it in Considering Giving so I won't reiterate it here.
If you want to know the reasons you can check out that post.
Wrapping It All Up
Let's get to your thoughts. Here are a few questions to consider:
Where does giving fit into FI? Should giving be done (if at all) while a person is working on FI or only after FI is reached?
What are you doing (if anything) to give your time and money?
Obviously there's no "right" answer — everyone is free to do as he wants. I'm asking simply to get different thoughts and suggestions as we enter this season of giving.