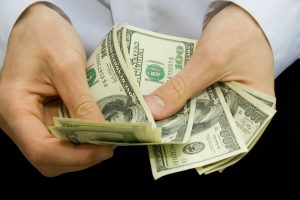 The other day I was listening to a podcast where the person being interviewed was talking about living on 25% of her family's income. The implication was they saved 75% of what they made.
But I don't think that's the entire story.
She said her percentages were based on "take home pay". Immediately I started doing the numbers in my head — what did that really mean? I assume that means taxes were already deducted. Was a 401k contribution also taken out? What about other expenses like medical insurance?
Then I moved on to other expenses. Did they have a mortgage? If not, living on 25% would be a lot more do-able. If they did, I don't see how the numbers could work.
All of this got me wondering about our situation — how much did we actually live on while I was working?
I thought I had all the numbers because I pulled them when I wrote about our savings rate, so I resolved to look them over when I got home.
Net or Gross
Before we get into the details, let me begin by talking about net versus gross pay.
My philosophy has always been that I make a certain amount of money (the gross) and EVERYTHING comes out of that. By looking at net (or take home pay), things can get muddy (as noted above).
For this reason, I prefer to deal with gross pay.
From there I feel it's ok to deduct certain things like taxes if you want, but I prefer to spell those out and starting from gross pay IMO is the only way to be really clear about it.
I realize others might have different viewpoints, but I wanted to make this distinction as the details below will deal with gross pay.
The Big Three Expenses
When looking back on our data (I've been using Quicken for 20+ years so we have lots of it), there were really three big "expenses" for us. I put that in quotes because many people would not consider two of them to be expenses.
Anyway, here's how our finances broke down by percentage:
Gross income: 100.0%
Savings: 36.1%
Giving: 26.0%
Taxes: 21.0%
This means that the actual amount we spent on ourselves during the 20 years I pulled the data was 17.0%. Yes, we lived on less than 20% of my earnings for over two decades.
Thoughts About the Numbers
Obviously, there's a lot to unpack here:
Summary
So, what does this mean?
Not much really, other than to reinforce what I've been saying through the life of this blog: earning, saving, and investing are the three steps to financial independence.
It was an interesting exercise and helps me record this information for posterity.
It also shows ESI Money readers that I actually practiced what I preach.
And it gives me something to link to when people say they can't afford to save. 😉