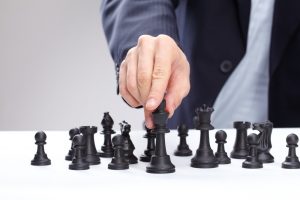 As you might imagine, I get a lot of emails asking for financial advice.
In fact, I get so many that I have a standard response to them:
I don't give out specific advice because 1) if I did that's all I'd spend my time doing 🙂 and 2) there's no way to really get to know someone's complete financial picture and give great advice via email.
If you like, I'd be willing to publish your email (with no name of course) and let my readers offer their thoughts. This won't give you a complete answer, but will offer a set of suggestions/ideas for you to consider as you put together your next steps.
Sometimes they take me up on the offer and sometimes they don't.
Today's post comes from a reader who did accept the offer. His story is as follows:
I'm a 59 1/2 year-old former nonprofit professional who was told by my physician of ten years approximately two years ago that I had to stop working due to a congenital medical condition. I had planned to work until at least 67 and hopefully 70 to save enough to retire (which I estimated at that time to be about $700,000). Unfortunately, I now find myself disabled and my private disability insurance – which replaced 60% of my annual income of about $95,000 – is capped at two years, which ends mid-December of this year.
After that, I am solely reliant upon Social Security Disability Insurance, which pays only about $2,000 per month, with the extra amount needed for my very modest living expenses coming from my retirement savings, which are about $270,000. The good news is that I have a very reasonable rent for the home I've rented from the same landlords for 18 years (they are in good health and are planning to pass the home to their daughter at their deaths), and I have no debt.
After closely tracking my expenses for the last 18 months, I've established an achievable, though pretty tight, current budget of $2,650 per month, and have prepared for this time by making certain purchases I needed and will use during the foreseeable future. I paid cash for my 2013 Honda and am putting approximately 2,500 miles per year on it, since almost everything I need is within 3 miles of where I live (I currently have about 24,000 miles on it). So while I'm still somewhat stunned that I had to retire at this age, I've made the best of my situation given what I can control.
I've assessed my situation against your 3 steps and am contacting you for any thoughts you might have. Regarding increasing my income, I'm fairly restricted right now due to health in taking on additional work such as consulting, which I've done before and have talents that are marketable, including professional writing and editing, which I've done, enjoy and am considered quite proficient at (as are you!).
My savings are the best that I could manage considering that I had planned to work at least 10 more years and had not focused early on saving for retirement (at the time I retired, however, I was saving approximately 50% of my net pay and was investing the maximum in my 401(k)).
Regarding investing, I'm not doing well in this regard in my opinion, because I currently have approximately 61% invested in both my 401(k) (about $137k) and a taxable mutual fund through Chase (about $29k). The remaining 39% (about $104k) is in cash, which I know I need to invest but I'm very concerned about the political situation, which I think will become more unstable, added to the historic high valuation of stocks according to certain widely-used measures (such as p/e ratios) and the uncertainty of bonds given rising interest rates. I'm planning to roll over my 401(k) next week into one or more Vanguard low-cost index funds (which I read you also suggest) and, in a tax-wise manner, want to eventually move my higher-cost Chase fund into a Vanguard fund as well.
Because my health condition will not necessarily result in a lower life expectancy, I've used the Vanguard retirement calculator to project a maximum of 35 years and, if I stay within my budget (with about a 3% draw-down per year on average), the calculator projects I have a 98% chance of my retirement funds lasting until age 95 (which I seriously doubt I will reach). Of course, that presumes I won't need long-term care, which I couldn't purchase due to my medical condition (no insurer would insure me).
In your opinion, what types of things would you suggest I think about regarding my income and investment needs? Should I go ahead and invest my relatively large amount of cash reserves and, if so, would a Vanguard index fund or perhaps an entirely different type of investment be advisable given my situation? Am I being unrealistic with my fairly tight budget, albeit with the understanding that I might need a bit more (I've given myself a "test" period of six months beginning in June to see if my budget is adequate or a bit too restrictive)?
Any thoughts or ideas you might have would be greatly appreciated.
What suggestions would you offer him for making the best of this situation?