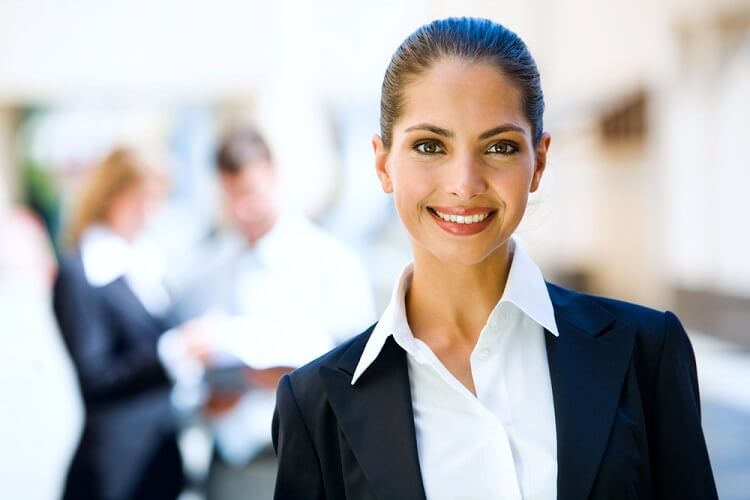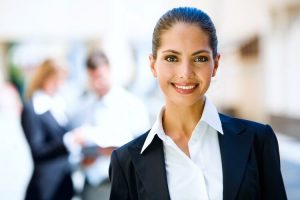 In How to Manage Your Career to Make Millions More I listed seven steps to making the most of your career.
Today we will be going into details of the second step: be likeable.
So that everyone is up-to-speed, recall that we've already covered step 1: 7 Steps to Millions More: Over-Perform.
Being likeable is not something that most people generally think of as a path to career success.
But it's extremely important if you want to get ahead, be promoted, and make more money. In fact, it may be the single-most important factor in growing your career.
In this post we'll cover two main parts of the likeability issue:
How important is being likeable to your career success?
How can you be likeable/maximize your likeability?
Importance of Being Likeable
Before I get into my own personal experience, let's hear a bit from people who have studied the issue.
We'll begin with Penelope Trunk, the author of Brazen Careerist: The New Rules for Success
. Here's her response to the question of what's more important, being competent or likeable:
People would actually rather work with someone who is incompetent and likeable than competent and unlikable. Most people nod in agreement when they read this. It's the unlikable people who form arguments in their head.
But there's more. At work, if you are unlikable, people start thinking you are less competent. So stop thinking you can skate by on your genius IQ because you can't. You need emotional intelligence as well. This situation is so pronounced that there are special-education classrooms rife with kids who could read when they were three. Social skills matter as much as intelligence when it comes to long-term success, even for the geniuses.
So, it's better to be likeable than a good performer, huh? Interesting.
BTW, here are her thoughts on why it's better to be likeable than smart.
Here's a related thought, a quote from Tiziana Casciaro, professor at Harvard Business School:
How we value competence changes depending on whether we like someone or not.
So if you're not likeable, people will think you're less competent. But if you are likeable, people will think you're more competent. Both of these are independent from the fact of whether or not you actually are competent.
Now let's go to some thoughts from The Wall Street Journal:
Likable people are more apt to be hired, get help at work, get useful information from others and have mistakes forgiven. A study of 133 managers last year by researchers at the University of Massachusetts found that if an auditor is likable and gives a well-organized argument, managers tend to comply with his suggestions, even if they disagree and the auditor lacks supporting evidence.
And some thoughts from Forbes:
If you are at the top of an organization (that you didn't start yourself), chances are, you got there because someone took a chance on you. Someone, early in your career, decided to invest in you and grow you. They likely did that because you were talented, or smart, or even fierce–but rest assured, they also found you likeable. People don't invest in those they don't like. They may continue to employ them because they produce results, but if someone is going to invest the time and effort into growing and mentoring you, they have to like you. I maintain that you wouldn't be where you are today if you weren't the least bit likeable.
Finally, here are some thoughts from Education Week:
According to research from 2010 by Barrik, Swider, and Stewart of Texas A&M University, interviewers' initial perceptions of a candidate's similarity (to the interviewer), competence, and the degree of likeability are predictive of future employment.
In 2010, Zhao and Liden reviewed how interns used self-promotion and ingratiation to increase their likelihood of receiving a job offer. Those who practiced ingratiation or behaved in ways to increase likeability were 55 percent more likely to receive an offer. Their study also showed that self-promotion and ingratiation had a stronger influence on who received offers than actual performance.
"Most leaders today tend to emphasize their strength, competence, and credentials in the workplace, but that is exactly the wrong approach. Leaders who project strength before establishing trust run the risk of eliciting fear, and along with it a host of dysfunctional behaviors," writes Amy J.C. Cuddy, Matthew Kohut, and John Neffinger in a 2013 article for Harvard Business Review.
To illustrate this point, the authors cite research by Jack Zenger and Joseph Folkmana. They found in a study of 51,836 leaders, "only 27 of them were rated in the bottom quartile in terms of likeability and in the top quartile in terms of overall leadership effectiveness–in other words, the chances that a manager who is strongly disliked will be considered a good leader are only about one in 2,000."
And there's much, much more, but I feel like I'm piling on at this point.
My Experience
I have seen the importance of likeability throughout my career. I know it has helped me progress and I've seen it work in others. For me personally, growing up in rural Iowa taught me what some might call "wholesome Midwest virtues." These are traits like being respectful of others (especially your elders), saying "please" and "thank you", and caring about a person for who they are. I'm not saying these traits are not found in other areas of the country, just that they certainly are part of the culture in Nowheresville, Iowa where I grew up.
In other's careers I can see likeability at work as well. When I like someone, I'm willing to help them out/do them a favor. Multiply this over many people and many years and you can see how likeable people get more done — and those who get more done get promoted.
I've also seen (multiple times) two similarly qualified people up for the same job. In almost every case the one who gets promoted is more likeable. That's just the way it goes.
Think about it from your own experience and preferences. If you had the choice, would you rather work with someone you liked or someone you didn't? Or even someone you liked versus someone you really liked? See how it makes a difference?
So I'm sure we can agree that likability is at least somewhat important if not vital to career success, right?
Since that's the case, the next question is what can we do to be more likeable.
How to Be More Likeable
Let's look at various sources before I give my two cents.
We'll start with Education Week again where Tim Sanders, author of The Likeability Factor: How to Boost Your L-Factor and Achieve Your Life's Dreams
, explains that likeability comes down to "four critical elements of your personality," including:
Friendliness: Your ability to communicate liking and openness to others.
Relevance: Your capacity to connect with others' interests, wants, and needs.
Empathy: Your ability to recognize, acknowledge, and experience other people's feelings.
Realness: The integrity that stands behind your likeability and guarantees its authenticity.
I like this because it's a short list we all can take action on. Those "400 ways to be more likeable" articles seem over-whelming to me.
Speaking of those pieces, here's one from Time with 14 ways to be more likeable as follows:
Develop a positive mental attitude.
Speak in a carefully, disciplined, friendly tone.
Pay close attention to someone speaking to you.
Maintain composure in all circumstances.
Be patient.
Keep an open mind.
Smile when speaking with others.
Know that not all thoughts need to be expressed.
Don't Procrastinate.
Engage in at least one good deed a day.
Find a lesson in failure rather than brood over it.
Act as if the person you are speaking to is the most important person in the world.
Praise others in a genuine way.
Have someone they trust point out their flaws
And not to be out-done, Forbes has their own list of nine traits of likeable people:
They relate open-heartedly to others.
They're kind and gentle, not critical.
They are able to walk in others' shoes.
They have a ready laugh and easy sense of humor.
They don't take themselves too seriously.
They have high integrity and generate trust easily.
They seem genuinely happy to be in their own skin and to relate to others from that confident place.
They are grateful for what they have and who they are.
They're happy for other people's success and joy.
Good stuff, but that's a mouthful to swallow and try to take action on. And which of the above are the most important?
As obvious as it is that likeability is important to career success, it's also obvious that being likeable is just as much (if not more) an art than a science. No one seems to have a magic formula for what it takes to be likeable.
My Thoughts
I have had over 25 years in business to develop thoughts on this subject while also considering how to communicate it in a way that's easy to grasp and implement. Here's what I've come up with as the key to being likeable:
Treat others like you want to be treated.
Or said alternatively:
Treat others how they want to be treated.
In other words, be nice. Be considerate. Think of others before yourself.
If you do these, I can almost guarantee that you'll be more likeable. And your career will benefit from it.
But even more, this is a much more pleasant way to go through life in my opinion. Even if it didn't have the career-building benefits, it would still be worth it to be likeable.
Those are my thoughts. What's your take on the issue?