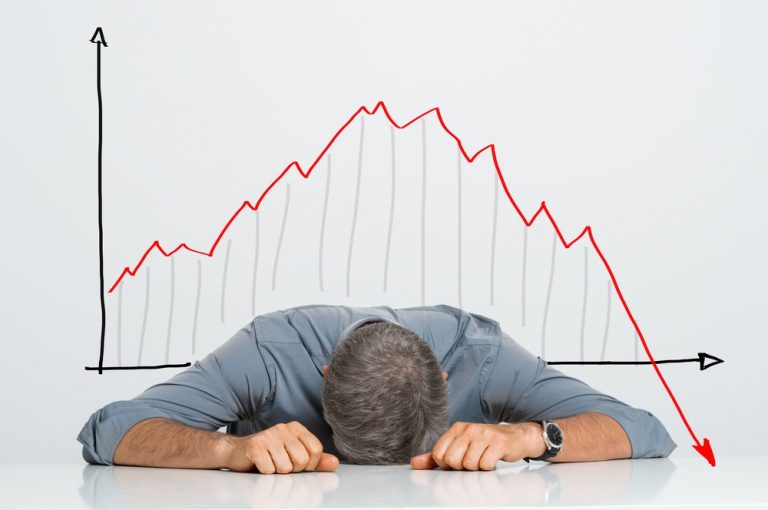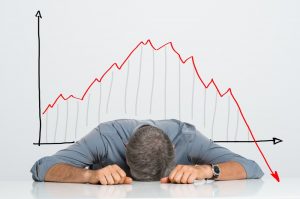 This site often seems like a brag-fest to me.
Many of the posts are about how I did this well or did that well.
Of course, I have had my successes and they are worth learning from.
But as we've seen now and then, I've also made a lot of mistakes.
Fortunately these have been limited in number and not that large. But they do happen and are just as worthwhile to learn from as the successes.
In addition, I think it's useful for people to see that even those who accumulate a good amount of wealth have had some pretty big doozies.
This is why I've started asking millionaires that I interview what their biggest money mistakes are — so we all can see that they aren't perfect and still ended up wealthy.
So today I'll have the story of an investment mistake I made many years ago which came back to haunt me recently.
The Five Closest People to You
You've probably heard the following quote:
You are the average of the five people you spend the most time with.
This is an accepted fact in many self-help circles and quoted quite often.
I'm not saying it's 100% true but I do believe that you become like/learn from those around you. Whether it's two people or ten, I don't know.
Anyway, whatever the number and whatever the impact, I wanted to be more like my boss and his wife.
They are an awesome couple and quite successful in business. Forgetting about the money-side, if I was simply more like them in my personality I would be a much better person.
Of course they are quite wealthy as well (three homes — two in the U.S. and one overseas) so who wouldn't want to be like them in that way too?
So when the opportunity came to invest with them in an LLC, I jumped at the chance.
We're Going to Make a Fortune!
Here's the situation:
In early 2005, my boss found a piece of property near our office that was a "goldmine".
It was a corner lot in what was potentially a growing retail area off a highway.
There were also rumors that Walmart was coming to the area and was going to be setting up a distribution center nearby. Can you say $$$$$$$$????
My boss was setting up an LLC to buy the property, hold if for a couple years, then sell it for a ga-zillion dollars.
The group was my boss and his wife, a local real estate with 30 years' experience (you would think he would know a good deal when he saw it!), and another local businessman.
Being the kind, inclusive sort of people they are (and knowing I was looking to invest money since we'd discussed it), they asked me if I wanted a piece of the pie.
Of course I did! Who wouldn't want to make a ga-zillion dollars?
So we broke the LLC up into the following: 50% for my boss, 20% for each of the two other guys, and 10% for me.
We bought the property for $100k in cash and took out a mortgage for the rest.
I thought this was a great way to make some good money, become an insider on what my boss was doing here and in other places, and only risk $10k. Even if the thing was a total dog, losing $10k wasn't going to kill me.
Cash Hog
Since we had a mortgage, we had cash calls every six months or so.
My portion of this was just over $1,000, so it was easily manageable from my income.
Besides, we were only going to hold it for a couple years and then sell it for a fortune, so there was no problem at all.
If only…
It's the Economy, Stupid
It didn't sell within the first couple of years.
The Walmart rumor died down (it was probably started by the guy who sold us the parcel), so we kept holding it.
Then the economy went to pot in 2008 and no one was buying anything for a couple years. (Thankfully I had gotten smarter about real estate during this time and bought some stuff on my own.)
Then the commercial area that was supposed to develop near the highway moved one exit down.
And there were absolutely no buyers. None. At any price.
And the cash calls continued. $1,000 here and $1,000 there. And time rolled on.
We all wanted to sell but couldn't find anyone to buy. It was a major drag.
Finally It Sells…For Less than a Ga-Zillion
I had long left that job but kept in touch with my former boss due to this deal as well as the fact that he was a good friend.
He called me once late last year and asked what my thoughts were on the property. I told him I was only 10% of the deal and would go with whatever he decided.
Eventually, the property sold this past summer.
I don't know the price but was notified by his assistant that a check would be coming my way.
By this time, the $10,000 I had invested had grown to a total investment of $31,285. All those cash calls had added up over 12 years.
My guess was that I would see $20k or so of that back. I wish that was the case.
In July I got a check for my portion of the sale. It was for $12,750.87.
Ugh.
Investor Extraordinaire
So needless to say, this was not my most brilliant investment.
It wasn't a death-blow either, but I hate seeing $20k go up in smoke.
So here we have it: another money mistake to add to the list.
Making Lemonade
I did send a note to my CPA to see if I could make some use of this loss. Here's what my note said (I've changed some of the names to protect the innocent):
Hi, Betty. I hope this message finds you doing well.
I have a tax question that will impact 2017 and wanted to ask you about it in enough time to make some other moves this year.
Back in 2005 I invested in an LLC which invested in real estate. It's No Lose LLC and we've dealt with the K-1's every year on my taxes.
My initial investment was $10,000 on 8-4-05. Subsequently through the years I invested another $21,285 as we had cash calls to pay the mortgage. So my total investment was $31,285.
Unfortunately, the investment didn't go well.
Fortunately we did sell it, but the check I got back as my portion was $12,750.87.
I'm wondering how this is treated for tax purposes. Specifically, can I use the loss of $18,534.13 to offset capital gains on mutual funds I sell? If so, I want to sell a bunch while the market is so high.
I'd appreciate any direction you can give me.
FYI, I'm selling some of the funds in my taxable Vanguard account to build up a cash stockpile. If (when) the market drops, I'll either 1) reinvest in funds at a lower cost or 2) buy some more real estate. As long as I keep my income below a certain threshold, my capital gains won't be taxed.
She responded with the following:
Hello ESI,
Yes, you are able to use the loss on your No Lose investment to offset other capital gains on mutual funds or stocks that you own.
I looked back at the previous years we have on file and see that some losses were used in 2014 ($1,819), 2015 ($2,409) and 2016 ($172).
These losses for No Lose were taken against gains from your rental properties (all considered passive income/loss).
According to the 2016 K-1 issued by No Lose your ending capital account is $26,447. This is lower than your figure due to the losses that were taken in previous years.
After accounting for the money you received from the sale of the property, you would recognize a loss of $13,696 which can be used to offset other gains.
That's what I was looking for — some way to make this mistake worth at least something.
I went to Vanguard that day and sold $35k of mutual funds, $13.6k of which were capital gains.
So there you have it! The story of how I lost a bundle instead of making a ga-zillion.
Learn from my mistake, Grasshopper.