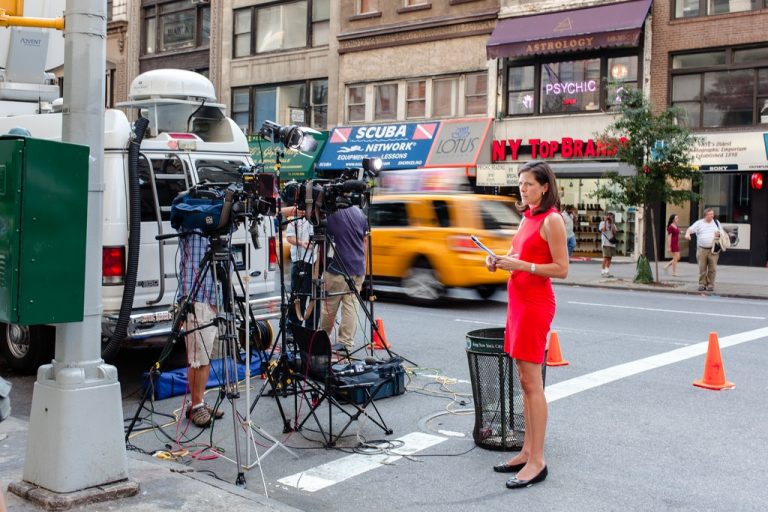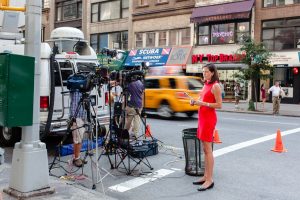 Do you feel another ESI Money rant coming on? Me too. 🙂
I've noted previously how many "financial experts" (or at least people who hold themselves out to know something about money) in the media really know very little about it. If you want to see my thoughts on the subject, see Why Another Financial Website? and Buying in Bulk is Always Cheaper.
This has been my perspective based on what media people said (and didn't say) about managing money. If you really know something about managing money it's easy to identify someone who knows nothing about it. Many media financial "experts" make it clear that they don't really know much about money management simply by what they say. Anyone who knows how to manage money can see that.
I've also experienced this lack of expertise in my career. I can't tell you the number of times I was interviewed by press people who were "experts" in business. But it was clear that they didn't know a lick about running a business. (Yes, I said "lick". It's the Iowa boy in me.) They reported on business and hence they were an "expert" — that's it. They often couldn't keep their facts straight — facts we had provided them prior to the interview. That's right, they couldn't even quote the numbers we gave them to help them with the interview. It was like 1) they knew nothing about the topic and 2) they just started studying the notes about 15 seconds before they started the interview. We always had to dumb down what we said in hopes by some miracle they would actually get the story straight.
A recent interview I saw confirmed these thoughts as accurate. Mike Rowe was on The School of Greatness podcast. In case you don't know, Mike (made famous by "Dirty Jobs") has been a TV host/interviewer/reporter type for much of his career. Between 23:45 and 28:50 into the podcast, he talks about the difference between how "experts" do/recommend something (in this case castrating lambs) and how real-world people who have been doing it for decades (and know what they are talking about because they've actually done it) do it. After telling the story Mike says at 28:10:
"The lesson on that day was beware of experts."
Why? Because they may know about something in theory, but really know very little about how it works in the real world.
He continues and soon thereafter starts getting into the lack of expertise among the media (edited a bit):
"I worked 15 years impersonating a show host prior to Dirty Jobs, as well as a journalist…I was committed to impersonating successful people on TV…as an actor and as a host."
In other words he (and by extension others in the industry) was good at acting like he knew what he was talking about — but he (and others) didn't really know much about the subject.
Then he really spills the dirt between 31:50 to 33:00 (edited a bit for back and forth dialogue and because I'm not the best transcriber — but the meaning here is correct):
"As a host, it's nothing but ritual. You stay up the night before and get smart on the topic, you have to. You've got to Google me…you've got to read up on me…you have to do something. And I had become very facile over the years at creating the illusion of competence. But that's all it was. I used to call it the plaque approach. Literally a plaque on a statue. I used to host all kinds of shows where we were pulling stuff out of our butts constantly and I'd walk up to the statue of Francis Scott Key and I would read the plaque. I'd get it in my short term memory and then I'd turn to the camera and say, "Francis Scott Key born in…blah, blah, blah." And so people would say, "That Mike knows everything." Mike doesn't know sh*t. He knows how to read a plaque."
This is it EXACTLY! This is exactly what we see in much of the mainstream financial media over and over again. If you read/watch/listen to mainstream financial media stories you can tell they simply read a plaque before writing their story, filming the spot, or commenting on the radio. They had to have done this — because what they have come up with makes no sense if you really know something about money.
This is why we see writers spouting off advice that someone who reads a few basic money books would know better than to pass along.
This is why we see mainstream media confusing terms — like using "income" and "wealth" and "net worth" (if they even use this term, many don't seem to have ever heard it) interchangeably.
This is why we see them getting basic "rules" of money wrong.
It's because they read a plaque — that's all they did. Then they regurgitate it in an attempt to sound knowledgeable. The problem is that to the masses reading, watching, listening, they do sound knowledgeable — because those people reading, watching, and listening know so little about managing money they think the media folks are well-informed. But people who actually know something about money can see right through it.
Don't get me wrong, these media people are not stupid. They are experts for sure. They are experts at looking good, sounding good, and being able to project the image of knowing what they are talking about without really knowing it. They can write extraordinarily well, they look fabulous on TV, and they speak and communicate well. They ARE experts. It's just that they are experts at show business/communication, not experts on the topic they are covering. They are experts at "creating the illusion of competence". That's it.
This is why I prefer reading blogs for my financial knowledge. Granted, many of them are written by people who are just starting out and don't know much themselves, but at least you know that. And you can have interaction with them in the comments. So both the content and the conversation become grounds for everyone learning more.
Many blogs are by authors who have a vast amount of knowledge on money issues because they have actually lived and worked through money challenges. I certainly prefer real people managing real money to a great-looking, well-spoken journalist who is skilled at creating the illusion of competence.
So consider this yet another public service announcement from ESI Money to beware of mainstream media financial experts. They are far from experts at handling money and listening to them could leave you far poorer.
Update after this posted: It's interesting how once I write about a topic it seems to pop up again and again in things I read/listen to.
As mentioned below in the comments, I ran into this post today.
It's written by a CFP and an author who is complaining that his clients are listening to experts who are not experts.
Two things are notable to me in his response. First is how he notes that experts are often biased:
Virtually every expert you encounter online or on television is being paid for those opinions. If they're discussing gold, real estate or master limited partnerships, you can be certain that their wallet or purse stands to gain from your interest in any of them. If they are recommending stocks, bonds or unit trusts, it is a sure thing that those products generate profits for them or their company. If they are discussing annuities, well, just run away as fast as you can.
Second, he defends himself against the experts not by touting any financial prowess he has (either personally or professionally), but simply saying he's been in the media just like the experts (who he says aren't experts).
Uh, ok.
Then he ends with:
I may not be right all the time. But I'm just as much an expert as these talking heads—and probably more so.
Wow. Is that the best endorsement you can give yourself? Yikes!
In addition to the above, I was listening to Tim Ferriss' interview with Mr. Money Moustache while walking today and Tim said:
It's important in almost every area but certainly in the world of financial planning and advice to ensure that the person giving the advice has done what they are suggesting or has some practice putting their words into action because otherwise they haven't stress-tested their ideas or at the very worst they are a hypocrite and they're doing the opposite of them.
Exactly my point. I'll leave it at that.
photo credit: Matt Biddulph TV news at the Empire State Building shooting via photopin (license)