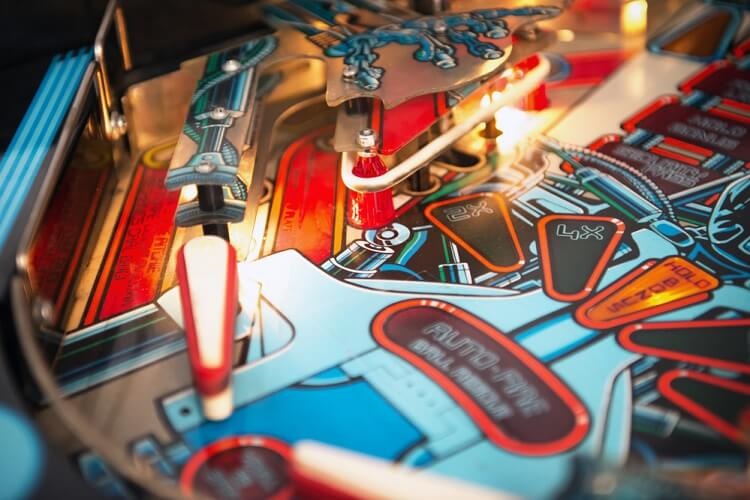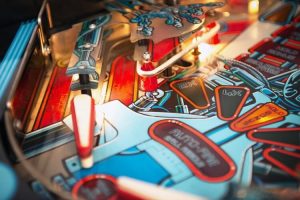 Here's our latest interview with a millionaire as we seek to learn from those who have grown their wealth to high heights.
If you'd like to be considered for an interview, drop me a note and we can chat about specifics.
My questions are in bold italics and his responses follow in black.
Let's get started…
OVERVIEW
How old are you (and spouse if applicable, plus how long you've been married)?
As I write this I am 46 years old and my wife is 47 years old.
We just celebrated our 26th wedding anniversary.
Do you have kids/family (if so, how old are they)?
We have two daughters.
We recently celebrated my youngest turning 21 and did the weekend thing in Vegas for her.
My oldest very recently turned 23.
The kids are a large part of this journey/story as my saving habits have dramatically impacted their lives and also because my oldest is high functioning autistic (meaning she can do most everything for herself, but will likely never have a full time job and the ability to provide for herself).
What area of the country do you live in (and urban or rural)?
We have lived in the Pacific North West since our high school years.
What is your current net worth?
$2.37M
What are the main assets that make up your net worth (stocks, real estate, business, home, retirement accounts, etc.) and any debt that offsets part of these?
Our main assets include:
Equity in our primary house (if you believe Zillow, ~$700k)
Equity in a rental house (~$160k)
Stocks
Index funds
Retirement accounts
Our only debt is in our mortgages: $63k in our primary house and $107k in our rental. Both are at 3.5% interest, so I have elected not to pay them off thinking I will invest the $170k it would take to pay them off in a better yielding vehicle. That said, I have the cash in the bank and need to get it invested.
EARN
What is your job?
I am a mid-level engineering manager at a large corporation.
My wife hasn't worked for significant income since our eldest child began having trouble keeping up with the class in the first grade.
We quickly decided my wife would home school her in an effort for my daughter to have the best quality of life possible and to balance her education with her learning style (read: she was only willing to learn what interested her at any given time).
What is your annual income?
My annual income is currently ~$180k.
My wife is currently getting a modest wage to take care of her ailing mother, though I consider that to be her "mad money" to use for whatever she needs because she has been so good about managing spending for the last 26 years.
She made ~$25k last year, but going forward more like $12k.
Tell us about your income performance over time. What was the starting salary of your first job, how did it grow from there (and what you did to make it grow), and where are you now?
My first job out of college paid $41,400 annually in 1993 and I did environmental engineering work (hazardous and nuclear waste decontamination, repackaging and shipping) which quickly transitioned into operations management work at a large superfund site in Washington State.
I did that for three years and the combination of me not wanting to get pigeon-holed as a nuclear guy and that first time our first daughter cried when held by my wife's mother because she wasn't around them enough to know/remember them caused me to look for work closer to home (Oregon).
That led to my second job as a process engineer at a Southern Oregon medical film manufacturing factory and an increase in pay to ~$60k.
After proving myself as a process engineer, the plant manager wanted to "get me into management" and not so subtly "encouraged" me to reconsider my initial refusal of the maintenance supervisor position.
After a year of that job and the plant manager not acting quickly enough to get me into a supervisory capacity over process engineers, I moved to NW Oregon where I was given the choice of being a process engineer 5 days a week or an Operations Manager who worked 12 hour days but alternated 3 days one week and 4 days the next. At the time, my kids were young and it was a no-brainer to work the compressed shift. The new salary was ~$70k.
I should also include at this point that both job changes were with Fortune 500 companies and the relocation packages (in both cases I opted out of the professional move and cashed out the value) allowed me to save for the down payment on the new house.
The first 5 years saw little salary growth (bad economic times and a manager that wanted me to come in and do project work on my days off to further advance), but in 2005 I changed jobs within the company and became a supply chain engineer and started getting promotions and meaningful raises.
That year, I got a 10% raise bringing me to $85k base, which I followed up in 2006 with a promotion and a 19% raise bringing me over six figures base pay for the first time in my career. That promotion also put me at the level where my annual bonus also became more meaningful.
I was promoted again in 2010 (but it was only 5.4% — my manager at the time wasn't one to go to bat for you) and a third time in 2014 (12.3%), bringing my base to $145.
I haven't talked about bonuses much, but I also receive ~16% annual bonus and just under 10% (combined) quarterly bonuses as well as ~$24k in RSUs annually. Earlier in my career, my bonuses were not as significant.
What tips do you have for others who want to grow their career-related income?
I didn't heed this advice my entire career, but be willing to change jobs.
When I finally got frustrated enough working as the maintenance supervisor and started looking for work (on then Monster.com in 2000), I recall being amazed out how my value in the market had greatly increased since I had last looked.
Similarly, I am not a big social media guy, so never have set up a LinkedIn account. I once asked my boss (VP level) at the time if it was stupid to not have a LinkedIn account – she answered with a rather quick "yes" followed by "I get an offer at least once a month."
What's your work-life balance look like?
Work life balance and even the concept of work life balance has changed over time.
As a young man, I wanted to be CEO. My father raised me to have a strong work ethic – and I do. I wasn't afraid to put in the long hours to impress the boss and launch my career.
Now, I have more of a "work to live" versus a "live to work" mentality.
I look forward to the day when I will have the financial stability to decide if I want to continue my career (though I no longer have aspirations of climbing the corporate ladder), semi-retire doing something I enjoy, or complete FIRE.
I will still do what needs to get done, but I am better about building a strong team around me and allowing them to do the heavy lifting.
Do you have any sources of income besides your career? If so, can you list them, give us a feel for how much you earn with each, and offer some insight into how you developed them?
Back when I was an Operation's Manager getting poor raises (1-3%), I was a bit disgruntled and had the attitude that I could either come in on my days off doing project work to please my boss to perhaps get a 10% raise due to promotion, or I could work for myself and start an online business.
Right, wrong, or indifferent, I chose the latter and self-learned how to import goods from China and sell them online. At the time Alibaba was an unknown to me (and most of the USA), but I found the site, established some business contacts in China and imported my first goods which happened to be 100 sets of poker chips (Chris Moneymaker had just won the WSOP and I wanted a nice set of poker chips for myself).
I remember the first sales opportunity we had was a local gun show – we had people lined up 10 deep to buy a set of 500 chips for $100 that we paid $40 importing.
From there, I learned to (poorly) code a web site, learned to get indexed by Google (much harder to be relevant on the internet than I previously would have guessed), established a wholesale clientele (cold calling), and started importing 20' ocean containers filled with poker chip sets.
I expanded to poker tables and other accessories and eventually grew the business into a six-figure income before the poker bubble broke.
Now, this is just a minor residual income stream from selling left-over inventory.
When I switched jobs from my 12 hour days as an Operation's Manager back to a regular 5 day/week job, I lost the free time to stay relevant on the internet (and also was getting burned out by the incredible amount of work – I never hired employees to manage shipping etc.). At one time, I planned to have 3-5 active web sites importing hot, new trendy items from China, riding the popularity and exiting the business as popularity waned.
I still think this could be very lucrative, but I'll offer this advice: do not import something as heavy (expensive and harder to handle) as poker chips (18 pounds for a nicer 500 piece set).
SAVE
What is your annual spending?
About $90k including both mortgages.
The main house will be paid off in 3 years and will reduce annual spending to ~$60k, though that will likely be offset by health insurance costs for the gap years between retirement and Medicare.
What are the main categories (expenses) this spending breaks into?
Housing is about $3,000 per month for both houses. The balance is food and living expenses.
I no longer keep track of it in a detailed fashion, but we average about $5k per month on our credit card that we use for everything.
We currently have no car payments nor credit card debt.
The youngest just finished off her associates degree at a local community college (which I paid for out of pocket) and is also living at home to save there. She will be starting at an in-state University in the fall which will double tuition expenses, but I have money saved in a 529 for that purpose.
She will still have the opportunity to live at home to save money, though it looks like she may be moving out. I get it (at 21), but I think she should buckle down and grind her last two years so that she can focus on school without needing to work more hours than she already does to offset rent.
We don't currently budget for vacations and are trying to get better about taking them more frequently.
Do you have a budget? If so, how do you implement it?
When we were younger we had a budget and I also obsessively entered categories of spending into money management software to track.
Now, we still manage our monthly spending, but not at the level of detail I used to.
Basically, we put everything possible on a reward credit card and pay it off in full every month.
Typically it runs around $4k per month, but college tuition, and unexpected expenses cause that to fluctuate occasionally.
What percentage of your gross income do you save and how has that changed over time?
We are currently saving just shy of 30% of our income.
I max out my 401k and employer stock purchase plan, save all of my RSUs (I currently am poorly balanced in my employer's stock), and receive a matching 401k contribution from my employer annually.
I have always been a saver and established my first 401k at the age of 20.
While young in my career, I made sure to contribute enough to maximize my employer's matching contribution and over time increased my contribution with annual raises.
Now, I have it maxed out as quickly as I can each year – I have my annual and quarterly bonuses contribute 50% to my 401k.
Historically, I have only sold my employers stock once in 18 years. I suffer from paralysis by analysis and tend not to sell unless I have what I consider to be a superior investment opportunity.
What is your favorite thing to spend money on/your secret splurge?
Most would consider my pinball machine collection a splurge, so I will go with that.
Having grown up in high school playing pinball (one of our early dates was playing pinball) and continuing that passion into college, I always wanted a pinball machine.
Once I learned that pinball machines actually appreciate, I started picking them up as I could and had room.
Once, I purchased another collector's entire 14 machine collection to get a great price on the lot. I kept the two I really wanted, fixed what needed fixing, and sold the rest one at a time (for a premium from what I paid).
At the end of the day, I had two top-tier titles for several thousand under their value.
Similar to my employer's stock, I tend to hang onto pinball machines because I wouldn't know where to invest the money otherwise. The appreciation from them is better than holding cash, but certainly not as good as I could earn investing it wisely.
INVEST
What is your investment philosophy/plan?
Like everything else, my investment strategy has evolved over time.
Ten years ago I traded quite a lot – I didn't day trade, but traded every week. I looked for stocks with predictable volatility and bought and sold based on that (buy low, sell high, but on a weekly basis).
That was working fine until I guessed wrong on a stock I held for over a year (because I hate taking a loss).
Since then, like a lot of the other folks interviewed, I primarily use index funds for the bulk of my investments.
I have always been fairly risky and tend to invest in aggressive funds. As I approach retirement, I recognize that I should balance my portfolio, but have not.
What has been your best investment?
My second house.
I purchased it on a short sale in 2013 and was very aggressive in the negotiation. It has increased in value by a factor of 2.2 in 5 years.
To contrast, I bought my main house in 2000 and it has increased in value by a factor of 2.57 in 18 years.
What has been your worst investment?
This one is easy. About a year before the show Gold Rush premiered, a very good colleague left the company I still work for to start a consulting company.
The Canadian gold mining company he was consulting for liked him so well they hired him to be Vice President of Operations. He approached me with assay results supporting the possibility to make millions off of a $25k investment.
I knew with him at the helm, my investment was safe, so I doubled down and invested $50k (this was at the peak of my poker business sales and I had the cash). My attitude at the time was that I would either retire a young man, or end up needing to work another year because of the gamble.
What didn't occur to me was that my VP of Operations was not an owner and could be fired….which happened when he started to uncover careless spending, poor operations fundamentals and otherwise started to "rock the boat". My $50k went to zero within 1 year.
What's been your overall return?
Overall is tougher to calculate, but since 2012 I have been keeping track with a spreadsheet and combined returns (reinvesting dividends) looks like 11%.
For what it's worth, the pinball collection is only 4.5%, though that does not take into account the value associated with a very good buy (i.e. the collection I bought, or buying below fair market value), but also does not include the man hours of maintenance I have done. If I had to guess, overall return since I started my career in 1993 is likely in the 8% range, though I guess I am not factoring in the gold mine bust.
How often do you monitor/review your portfolio?
I review at least annually, but seldom touch as it has been performing well since 2012.
NET WORTH
How did you accumulate your net worth?
As I mentioned before, I have always been a saver.
When I was a kid and getting a $5 per week allowance, it was typical for me to have >$100 saved at any given time.
That carried through into adulthood and morphed into being very conservative with my spending.
When my wife and I met, she did not have great spending habits, but as we became engaged and later married she got on board and was quite a quick study. Now it is second nature for her.
The bulk of my wealth was made through my salary and saving/investing. We seldom took vacations and tended to live frugally. Instead of going to the movies frequently, we instead purchased a nice flat screen television and sound system for our house.
I am good with my hands so tend to do most household repair work myself (though I find as I age I am no longer as eager).
When my poker business was more active, I bartered a lot for services I couldn't or didn't want to do.
I was fortunate to be a good enough student to get an engineering degree. I'd say that was the biggest factor in building my wealth.
What would you say is your greatest strength in the ESI wealth-building model (Earn, Save or Invest) and why would you say it's tops?
I think hands down it is Earn.
Save would be a close second.
I've always thought if I studied it more closely I could be a good investor, but somehow haven't found the time. Perhaps in retirement….
What road bumps did you face along the way to becoming a millionaire and how did you handle them?
We already discussed investing in the gold mine. I guess the best way to describe how I handled it was to take it as a learning experience.
Of course the major stock market crash of 2008 and subsequent housing adjustment impacted us. Through my lazy investing habits, I had around $100k in cash at the time and took advantage of the opportunity to get that back in the market.
For the housing crisis the PNW was hit, but has since recovered – so we rode that one out.
My most recent road bump was leveraging my China connections to import a new swim spa for the house. I saved ~$10k in the process, but the finish quality was poor, so the UV destroyed it in 2-3 years and I had to paint it. The control packs (USA made) both failed, and I have recently decided after 6 years that I should demo it, redo the deck, and put a new Costco bought spa in its place.
Our first house (starter by any definition) lost value after 3 years, so I put a renter in it until I was able to break even and sell it.
Life has dealt us many non-financial road blocks, but I will reserve those for another blog….
What are you currently doing to maintain/grow your net worth?
I continue to purchase my employers SPP, max out my retirement savings vehicles etc., but I am less active at growing my net worth looking at the side hustle perspective.
Do you have a target net worth you are trying to attain?
I have a target liquid net worth (meaning not counting my primary residence) of $2M.
That's based on needing to provide a perpetual income stream for my autistic daughter and my current spending habits.
I plan to withdraw $80k per year forever and set up generational wealth, particularly if my investments can outperform the conservative 4% return I am assuming.
How old were you when you made your first million and have you had any significant behavior shifts since then?
Per my financial management software, I was 42 (March 2014) when I first became a millionaire.
We have not made any behavioral shifts intentionally, though as I referenced, we are less disciplined in our 40s than in our 30s for sure.
What money mistakes have you made along the way that others can learn from?
I consider it a mistake not spending $3 – $6k annually on vacation/travel once I could afford to do so. I think I will always struggle spending despite this.
This is a good time to introduce the concept of regret. Not that I would ever get caught up in "keeping up with the Joneses", but to some degree I was dragged into it, particularly with my youngest. Parents need to be prepared to deal with tough situations here. "Susie's parents just bought her an Iphone X", "why does Timmy go to Hawaii every year and we can't".
My observation is that this issue is more prevalent in dual income high earning families and also with families that have gone through divorce. Always remember that you only get 18 summer breaks with your kids and will never get the opportunity for a "do over" – it can be a tough balance to strike. I sometimes question whether I struck the right balance of saving/spending while my kids were younger and plan to make it up with grandkids some day.
This topic is probably the number one reason I volunteered for this interview. I want young readers of this column to realize now that quality time with family needs to be factored into your budget. Force date night and vacations with the kids, occasionally splurge and go to the Super Bowl the year your team finally makes it, etc. The key here is to budget for it and to not feel "bad" for the expense.
What advice do you have for ESI Money readers on how to become wealthy?
It's a marathon not a sprint.
Start young and max any employer 401k match.
Establish a budget and stick to it – live within your means while gradually increasing your 401k contribution until you max it out.
For younger investors, Roth is a no brainer (for me I have not been able to decide on a conversion).
If you never miss the money in your paycheck, you will not feel deprived from a former standard of living – so a typical strategy is to bump your 401k contribution by half of your annual raise. That way you feel an impact from the raise, but also advance your FIRE goal.
Evaluate the real estate market once you can afford a down payment (negotiate this in your job offer – a hiring bonus, or a lump sum relocation package). For me buy versus rent was always simple – we wanted to own our house, but it is not always the best decision in any given real estate market.
Don't worry about what everyone else is doing.
Resist the urge to always drive a new car (we currently drive a 2005 and a 2013) or buy a new house (we have lived in our house for 18 years and are admittedly ready to move) – in general "keeping up with the Joneses" is a real thing and, in my opinion, should be avoided.
My view of most material things is function, not flash (automobiles is a good example – to me they are transportation).
FUTURE
What are your plans for the future regarding lifestyle?
My immediate focus is retiring early.
My target date is 2023, but that requires a 7.2% rate of return to achieve. As long as the economy does not get crippled (in any number of ways possible) in the next 5 years, I am on track.
As far as working beyond that, I have not planned that in detail. I expect we may become more involved in volunteering (in Special Olympics which my oldest is involved in, for example).
My wife has always talked about starting work when I retire for medical benefits, but it makes more sense for me to work one extra year, if needs be. We both will need to find other social outlets for sure though.
What are your retirement plans?
Financially my goal has always been to not to have to worry about money in retirement. That got adjusted when we learned our oldest had special needs, so my new goal is to have $2M liquid that I can draw interest/dividend income from. Ideally, the $2M will grow and allow for a perpetual inheritance.
Activities-wise, I used my last 8 week sabbatical to test drive having no plans and things were fine.
I grew up in the gaming generation and I can easily kill a weekend being a sloth playing video games. I doubt I could do that for long, but I am not concerned with getting bored. I think my wife is more concerned with having to deal with me 24/7. 🙂
We will likely get involved in clubs and activities and travel as well.
Are there any issues in retirement that concern you? If so, how are you planning to address them?
The three primary issues that concern me are medical coverage, the financial stability of the rest of my family, and fairly providing for my children.
Many on here have talked to the medical coverage topic and I think that is now well understood. I am basically planning for $25k-$30k annually from retirement to Medicare.
The financial stability of the rest of the family is a difficult subject to tackle. Basically my wife and I are the most financially successful members of our families – meaning we have brothers, sisters, aunts, uncles, cousins, and parents that are not prepared for retirement. At times I feel like it is my duty to continue to work to help them. At other times I recognize that it is not my job to provide for them financially.
I know it will be difficult to watch our loved ones struggle in the future, so don't have the answer here – feel free to offer input.
For most, fairly providing for your children is an easy one, but for me I struggle with what is fair. 50/50 feels fair, but I have one special needs daughter and one daughter without special needs (my youngest). Is it fair to provide more for my special needs daughter? This is a re-entrant topic in my life as we have also dealt with it from a time perspective – my youngest daughter's observation is that my special needs daughter gets more time and attention (particularly from Mom).
It's a tough topic and I will readily admit I don't have the answers. As our youngest has aged, I know that she "gets it", but to her it still does not feel "fair". To her credit, she is wonderful with her sister and generally has a personality that people are drawn to. It makes me sad that she sometimes feels overlooked, but to some degree I think it is human nature.
MISCELLANEOUS
How did you learn about finances and at what age did it 'click'? Was it from family, books, forced to learn as wealth grew, etc.?
I have always been good with money as mentioned earlier.
My father was not particularly good with money (sometimes buying impulsively), though he was a successful businessman and professor. As a result, my Mom has always been very thrifty causing me to think I learned a lot of my habits from her, but for the most part, I am just wired that way.
As an engineer, I took micro and macroeconomics, but by then most of my financial practices were set.
I have always been a strong negotiator buying cars and houses, but I the only formal training has been later in my career.
Who inspired you to excel in life? Who are your heroes?
Hero is a strong word for me. The closest thing I have to a hero is my father.
The single biggest thing he did to heavily influence my financial life is when he course-corrected my college major from business (because he was successful with an MBA) to engineering.
He correctly observed that in high school I was good at math and chemistry and suggested I try engineering school first and fall back on a business degree. If necessary. It wasn't.
I think I could have been successful in any major I chose, but there is no question that an engineering degree was (still is) heavily recruited at high starting salaries, which makes the SI in ESI much easier.
Consistent with my above answer, I think I was wired to excel. It never crossed my mind as a child that going to college was a choice. Not because my parents drilled that mantra into me, it's just how I have always thought.
Do you give to charity? Why or why not? If you do, what percent of time/money do you give?
We donate goods to charity, but do not attend a religious service regularly to tithe.
As mentioned above, we have immediate family members in various degrees of financial dysfunction that we help on an as-needed basis.
Again, a tricky topic because we don't want to become known as the go-to team when times are rough, but we also don't want to be perceived (or to be in reality) the "rich relatives that don't care about anyone but themselves".
Do you plan to leave an inheritance for your heirs (how do you plan to distribute your wealth at your death)? What are your reasons behind this plan?
I hope I have adequately covered this topic in previous questions, but I realize my responses are long and I will provide a quick summary here.
Our plan is to save $2M liquid and to draw from it perpetually at 4%. This is largely due to my adult special needs daughter, but also because it is reachable for me and feels like the responsible thing to do.
It took me until my 40s to realize that I may not have been born with a silver spoon in my mouth, but I also was not born with the deck stacked against me.
I want to leave something for future generations to appreciate and hopefully add to. I am not interested in future generations having "family money", but I am hopeful that I will leave a resource that responsible future generations will effectively manage and grow.