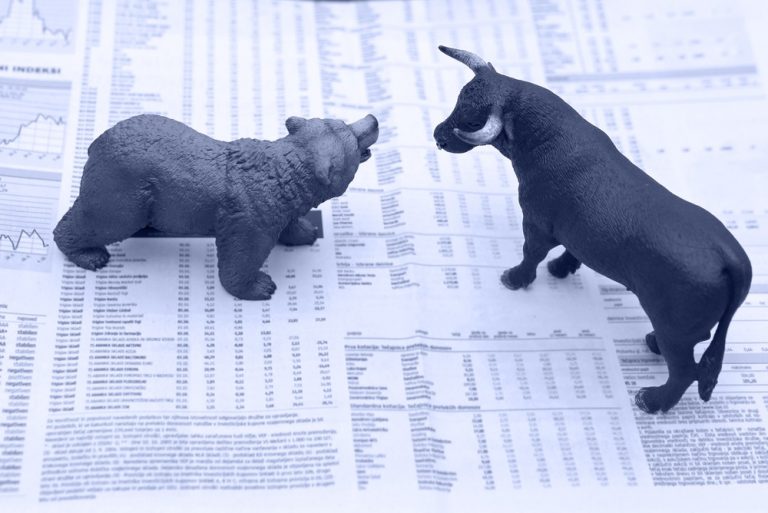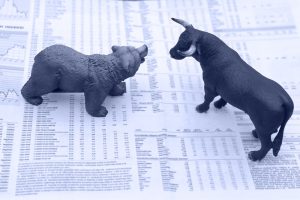 In posts like The Best Way to Maximize Your Investment Return and How a Side Hustle Business Can Get You to Financial Independence in 10 Years I use 8% as a long-term return percentage when doing investment growth projections for stock index funds.
Many sites will use 10% since it's around the historical long-term return of the stock market. And, of course, Dave Ramsey uses 12%, much to the chagrin of many money bloggers.
I like to be conservative, so I use 8%.
Lately when I've done this, someone will chime in with a question about 8%.
Here are some examples:
"I would like to know how you can make 8% on your money at a time like this. It seems rather difficult."
"I'm enjoying your posts (great ideas)! But where do you find investments that pay 8% these days? Curious."
"Where does one get an 8% return every year? Let's talk about that!"
Some of these questions are sincere (like the first two) while some seem like they might be snide (like the last one), though it's hard to tell.
So I thought I'd post some thoughts on an 8% return rate. Then if anyone asks about it in the future I can simply point them to this post.
Quick Responses to 8% Return
Let's begin by documenting some quick responses I've left on other posts.
I have responded to a few of the 8% comments above. Here's one of my responses:
There's a big difference between making 8% on your money "at a time like this" (i.e. "now") and making 8% on your money over a 10-15 year period.
IMO, you need to invest for the long haul to get decent returns and minimize risk. If you do that, there are several options.
And here's another:
Well, first of all, I get 10% every year on my real estate investments.
Second, and I don't know if you're trying to be snarky or not, but it sounds like it, you don't get 8% EVERY YEAR in the stock market (if that's what you're asking).
Some years you get 20%, some you get 3%, some you lose 10%, and so forth. Invest for a long period of time and 8% is a reasonable return (stats will say the average is more like 10%).
Those tell part of the story, but not everything.
Thoughts about 8% Return Rate
So here are my more-complete thoughts on an 8% return rate:
The 8% return rate I use is based off primarily stock index fund investments (75% stocks or higher).
The rate is much lower than what the stock market has shown historically (as noted above) because I like to be conservative.
The number is based on a LONG TERM investment in the market (i.e. 10 years or more.)
This return is not guaranteed, just like most investments aren't guaranteed. You could earn 8% over 10 years but you could also earn 6%. Or you could lose money. Or you could earn 15%. No one knows — that's the nature of investing.
If you're looking for an investment that you can make today that's guaranteed to return 8% to you while also being completely liquid, you won't find it. So if you want to earn 8% "these days" (which seems like it has a short-term focus), then you're out of luck.
I have NEVER said you would earn 8% every year. If you look at the market, you'll see that some years the returns are high and some they are low (or even losses). They might AVERAGE 10%, but there are few years indeed where the market earns exactly 10%. In my example, 8% is the same way. It's not 8% every year, it's an average of 8% over a decade or more.
While there's data that says 10% or 12% is realistic, we could have losses for the next 10-20 years. We also could be above those numbers for the next 10-20 years. No one knows! Investing is inherently risky, so you do it hoping for a good return but knowing you might lose everything.
You can give yourself the best opportunity to maximize investment returns by putting your money in low cost index funds. I prefer those from Vanguard.
Those cover my general thoughts on why 8% is a valid number and the various caveats associated with it.
My Personal 8%
But now let's address 8% from a more personal side. We've seen that the stats say it's possible to earn more than 8%, but how valid is that for me?
Consider the following:
I earn 10% or more on my rental properties. This is income alone. On top of that, I have more returns in the form of appreciation. Of course I invested in these properties over five years ago — this was not something I did last night.
According to this calculator, over the past 25 years (my investing career) the S&P 500 has returned 9.436% with dividends reinvested. This includes the 2008 meltdown, of course. I haven't calculated my exact return but my guess is that I've earned close to this investing in the market.
So it can be done. But it has to be done over the LONG TERM and is not guaranteed. Anyone looking for short-term, guaranteed investments of 8% are going to be hard-pressed to find them.
The Next 20 Years
And to end, it's worth saying again: as for where the market will be in one, three, five, or more years — I have no idea. No one does.
My guess is that over 10 to 20 years it will be up roughly 8% to 10%. But I could be wrong. Again, no one knows.
Hopefully this will answer any questions people have about why I use an 8% return rate.
Anything to add that I may have missed?