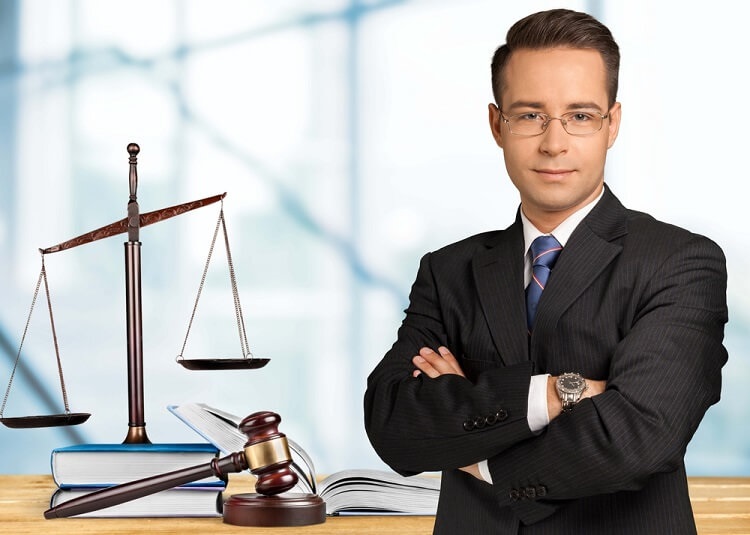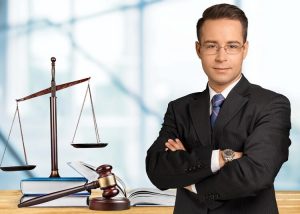 Here's our latest interview with a millionaire as we seek to learn from those who have grown their wealth to high heights.
And yes, I just posted one the other day. I'm declaring a "Millionaire Interview Week" since I'm being bombarded with offers to do these and I want to publish them while the volunteers are ready (I've learned that if you wait, the enthusiasm wanes.) So we'll have these all this week — and maybe more — until I catch up. 🙂
If you'd like to be considered for an interview, drop me a note and we can chat about specifics.
My questions are in bold italics and his responses follow in black.
Let's get started…
OVERVIEW
How old are you (and spouse if applicable, plus how long you've been married)?
I'm 34, my spouse is 35. We've been married seven years.
Do you have kids/family (if so, how old are they)?
Yep, two children, a toddler and a newborn.
What area of the country do you live in (and urban or rural)?
We're in a major city in the mountain west.
What is your current net worth?
$2.25 million (combined).
What are the main assets that make up your net worth (stocks, real estate, business, home, retirement accounts, etc.) and any debt that offsets part of these?
Approximately $1.7m in investments. Mostly index funds of various stripes that are equity-heavy. Specific funds depend largely on where they're held (my current government retirement funds carry some pretty limited choices). A few individual stocks to keep things interesting, but those constitute only a sliver of the overall holdings. We also focus on index funds with low expense ratios. I've been funding a deferred compensation fund to potentially cover expenses in the event of early "retirement."
$700k-800k in real estate
$170k in cash
$36k in vehicle value (though most wouldn't include that in net worth)
$90k in 529 educational accounts for our children
$5k in owning 1% of a small closely-held business
Offset by:
Approx. $335k in mortgage debt split between two properties
EARN
What is your job?
I'm a government attorney with seven years of experience.
What is your annual income?
$120k/yr. gross salary, plus benefits. My wife is currently a stay-at-home mom.
Tell us about your income performance over time. What was the starting salary of your first job, how did it grow from there (and what you did to make it grow), and where are you now?
My first lawyer job was clerking for a judge at about $55k/yr.
I worked for the government for another year after that, then I was in private practice for a few years making $80k-125k or so, and I've since returned to the government in a different position.
What tips do you have for others who want to grow their career-related income?
Maybe this brands me as a millennial, but job-hopping gives us the best chances for significant gains in the things we believe are important, whether that's income or work-life balance.
Few jobs will give you a 20% or 30% pay raise, which is what you can realize moving from job-to-job in some circumstances.
Also keep an eye out for unexpected opportunities. I knew I wanted to leave the law firm I was at, but the area of practice I'm in now hadn't really occurred to me as an option until I saw the job posting and applied for it.
What's your work-life balance look like?
It's currently excellent. My wife is taking time off to stay home with the kids. I'm out of the office by 5 p.m. all but a handful of nights a year. I can leave work at work and not think about it much until I'm back at my desk, unless I'm in trial. It's a big change from when I was in private practice.
Do you have any sources of income besides your career? If so, can you list them, give us a feel for how much you earn with each, and offer some insight into how you developed them?
A few.
We own a vacation property that we rent out enough so that its cost to us on an annual basis is less than $1,000 per year considering all the money going out the door (mortgage, HOA dues, utilities, etc.) and all the money coming in. The place on the whole doesn't result in net revenue to us, but it allows us to get out of the city for next to nothing.
My father-in-law passed away a few years ago, leaving us a direct inheritance ($200k) and also designating my wife as the beneficiary of a deferred-compensation plan he opted into in the 80s, which nets her $60k/yr. for the next few years (taxed as income). It's a major piece of allowing her to stay home with the kids.
SAVE
What is your annual spending?
Approximately $120k/yr.
What are the main categories (expenses) this spending breaks into?
Taking the past 12 months as an example:
$55k Home(s) (Skewed this year by a new roof on our primary residence; last year we spent $35k in this category)
$16k Education (mostly a 529 deposit, plus preschool and classes for our toddler)
$9.5k Food/Dining
$6.5k Taxes
$5.5k Travel
$5.4k Shopping (hardgoods)
$5k Rental-related expenses (mainly hiring cleaners after guests leave)
$4.2k Auto/Transport (both of our vehicles are paid off, so this is maintenance and gas)
$4k Health/Fitness
This year the numbers were thrown by our new roof (only partially covered by insurance); in the last calendar they were skewed by a new vehicle (purchased in cash).
Do you have a budget? If so, how do you implement it?
Not specifically. We monitor spending (usually that's me) and have a discussion every three months or so about major expenses, changes in spending, etc.
We also check in with the other spouse before making a "fun" purchase over $100.
What percentage of your gross income do you save and how has that changed over time?
Last year was an outlier: we earned $153k, spent $137k, for a net of 11%. The new vehicle didn't help.
Though that doesn't include $100k of inheritance that we didn't spend, which would make it 46%.
Though we include the deferred compensation inheritance in our household "math," the direct inheritance was invested directly on a rolling basis (which is why we still have a fair chunk of our net worth sitting in cash).
If we look at the past 12 months on a rolling basis, the numbers are $217k earned, $127k spent, for a net saving rate of 41%.
What is your favorite thing to spend money on/your secret splurge?
We don't drink cheap alcohol.
And though we don't eat out much, when we do it's often at expensive restaurants.
INVEST
What is your investment philosophy/plan?
Continual investing in low-cost, passive index funds.
What has been your best investment?
Though we don't hold many individual stocks, a few that we do hold have done very well. Not tech-bubble well though.
Our house has appreciated in value by nearly 80% in 7 years thanks to a busy real estate market.
But our best investment has probably been firing our old financial adviser and replacing him with a fee-only adviser who we asked to do a big financial overview, and who we now only contact once in a while when something significant changes.
What has been your worst investment?
Probably the $5k investment in a small closely-held business in an industry we were interested in.
It's been interesting to see how the proverbial sausage gets made in a small business, but it hasn't thrown off much cash.
What's been your overall return?
We've moved accounts and platforms enough that it's tough to quantify, but generally in line with Vanguard's total stock market index.
How often do you monitor/review your portfolio?
Monthly or so, usually to see if we need to make additional contributions.
NET WORTH
How did you accumulate your net worth?
We got a major leg-up by standing on the shoulders of giants.
Both sets of parents took big steps to fund our undergraduate and post-graduate educations, and between parental help and scholarships we graduated without educational debt.
That allowed us to maintain a fairly high savings rate and invest everything else.
We got another bump through inheritance, and another through owning properties in two fairly hot housing markets.
What would you say is your greatest strength in the ESI wealth-building model (Earn, Save or Invest) and why would you say it's tops?
I don't think we perform super-well on any single component of the model, but we perform pretty well on all of them.
Our annual income is good, but it isn't half-a-million good. Our savings rate is good but not >50% good. And our investments are doing well but they're not hitting anything out of the park.
What road bumps did you face along the way to becoming a millionaire and how did you handle them?
The firm my wife was working at imploded when she was six months pregnant with our first child and she was laid off. But an inheritance filled the earning gap.
What are you currently doing to maintain/grow your net worth?
Maintaining the current trends.
Primarily a 40% savings rate and continuing to fairly aggressively invest leftover cash in a split of taxed and retirement accounts.
Renting our vacation place out to cover its costs and appreciate in value.
Do you have a target net worth you are trying to attain?
Our target isn't really a set number, but one which will allow us to achieve early semi-retirement where we have the opportunity to taper down hours and income.
How old were you when you made your first million and have you had any significant behavior shifts since then?
November 2016. We've been on a pretty steady trajectory since.
What money mistakes have you made along the way that others can learn from?
I wish we would have changed financial advisers earlier.
Our old adviser was attached to my old firm's retirement plans, and we decided to move some of our own money over to him. Base fees were high, about 1.5%, and they traded all the time.
In hindsight, it looks like they were just churning fees, and the returns weren't great.
Things felt a lot more manageable once we hired an adviser that matched our personal financial beliefs (buy and hold boring and cheap index funds and keep fees low).
What advice do you have for ESI Money readers on how to become wealthy?
As a couple, we are lucky that we are geared the same way when it comes to finances. We both avoid debt and keep spending under control while not feeling like we're misers.
That's probably the biggest component in allowing us to save and invest on a regular basis without friction.
FUTURE
What are your plans for the future regarding lifestyle?
In a little less than a year, I plan to approach my agency with a request to work remotely three days a week, which would allow us to move to a smaller community near where our current vacation condo is located.
If the agency won't allow for it, I'll strongly consider going out on my own (starting my own law firm), and our financial cushion will allow us to weather dips in income stemming from that transition.
I also hope to drop down to 20-30 hours of work per week while our kids are growing up, either at this agency or through my own practice. It's certainly not retirement, but the wealth we have built up will allow me to scale down my hours (and my income).
What are your retirement plans?
Though I hope to scale down my hours significantly over the next ten years, I don't expect retirement is in the cards for me for a long time, in the sense that I expect to keep making an income for a long time. Though that might be with significantly reduced hours or even in a different position.
My law license is my most valuable income-producing asset, so I expect future plans may include some consulting or mediation work, or other work that touches on my area of expertise.
I would also like to work in some asset of the outdoor industry, maybe as an instructor or guide, though guiding is usually the province of the 20-something chargers.
Are there any issues in retirement that concern you? If so, how are you planning to address them?
Hopefully we'll get health-care figured out as a country by the time we need a lot of it, but that looks to be one major issue on the horizon.
Beyond that, I think boredom would be a major issue with "true" retirement for me, which is why I don't think I'll be doing it any time soon.
MISCELLANEOUS
How did you learn about finances and at what age did it 'click'? Was it from family, books, forced to learn as wealth grew, etc.?
Mr. Money Mustache was a big influence, along with Get Rich Slowly.
One of the best lessons I learned in college, where I had read something that suggested that carrying a balance on your credit card from month-to-month once in a while was a good way to build you credit (in actuality, I don't think that's true).
Anyway, after I saw how much it cost to carry a $100 balance from one month to the next, I paid my credit card off every month from then on.
Who inspired you to excel in life? Who are your heroes?
I mentioned above that my wife and I are geared the same way when it comes to finances. Most of that was instilled by our parents, who were also geared the same way – frugal without being miserly. They are our heroes.
I often think back to a conversation I had with my father when my wife and I were considering buying our vacation place. My family had a tiny little lake cabin when I was growing up; a lot of my best childhood memories took place there. When we were considering a vacation place of our own, my dad's advice surprised me. I expected him to be equivocal or have warnings for me. Instead, his answer was "do it if you can afford it, even if it's a stretch.
The memories we got from our cabin were beyond value, and I've never spent money on a better thing in my life." Our experience has been very much the same.
Do you give to charity? Why or why not? If you do, what percent of time/money do you give?
We do, though not nearly enough.
It comes in dribs and drabs, often when we feel guilty around the holidays.
My wife prefers to donate to cancer research; I prefer to give to charities providing mosquito nets in third-world countries because a few studies have convinced me it's where we can produce the biggest benefit-per-dollar.
Do you plan to leave an inheritance for your heirs (how do you plan to distribute your wealth at your death)? What are your reasons behind this plan?
If everything goes well, we'll have wealth left over for our children. But it's not the primary goal of our financial planning.
That said, since we experienced such a major benefit from our parents' help with our education expenses, making sure we can cover at least undergrad and potentially grad school for our children is a major priority for our financial planning.
That's why we opened 529 accounts for both of our children within a month of their respective births.