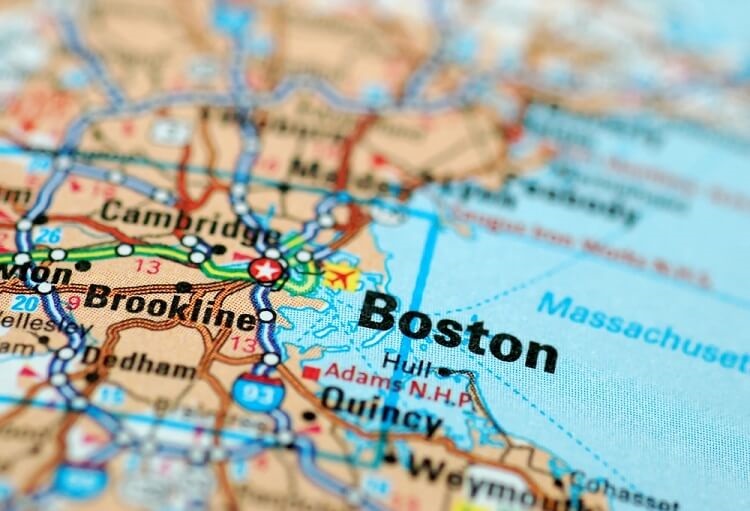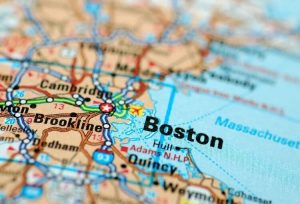 Here's our latest interview with a millionaire as we seek to learn from those who have grown their wealth to high heights.
If you'd like to be considered for an interview, drop me a note and we can chat about specifics.
My questions are in bold italics and his responses follow in black.
Let's get started…
OVERVIEW
How old are you (and spouse if applicable, plus how long you've been married)?
I'm 55 and my wife is 52.
We just celebrated our 25th year anniversary!
Do you have kids/family (if so, how old are they)?
Two boys in their early 20s, just finished college not too long ago.
What area of the country do you live in (and urban or rural)?
Suburb of Boston.
What is your current net worth?
~$2.2M
What are the main assets that make up your net worth (stocks, real estate, business, home, retirement accounts, etc.) and any debt that offsets part of these?
$685K Retirement accounts
$110K Brokerage
$497K House equity (Value $640K, Mortgage/Equity Line balance $143K)
$65K Collectables, Cars
$810K Cash
EARN
What is your job?
I'm VP of Sales for a software company.
My wife is retail store manager.
What is your annual income?
Me $200K-$250K year.
Wife is $60K year.
Tell us about your income performance over time. What was the starting salary of your first job and how did it grow from there?
My first "regular" job was probably a paper route. I had this for several years till about high school. I probably made $15/week and mostly spent it on candy and comic books. Yep the 'SI' of ESI wasn't in my blood!
When I graduated from college I struggled finding a job in engineering at first. I finally found a job and started out as an Engineering Tech and made just under $20K/year.
I stayed at that job for too long but after several years I landed a job making about $38K/year that I loved.
I was making 6 figures a few years later. I had transitioned into sales and really loved it and I've been in sales or sales management since.
What tips do you have for others who want to grow their career-related income?
I think it was Jim Rohn that said always invest in yourself first. Love that guy although he's passed and I never met him. I encourage readers to read some of his books.
I came from a single parent family that had little money but my family found a way to send me to college. I ended up with some student loans but not many.
In addition to my engineering undergraduate degree I was able to get my Masters in Engineering and MBA all by going to school part time nights — all paid for by my then current employers! Even small companies have contributed to my advanced degrees.
I will say this… I've never had a job where I had to work 80 grueling hours every week… but I had many a nights when I'd finish my homework at 2 or 3 AM only to hear one of our young kids waking up crying as my head hit the pillow. I'm a firm believer of working smart not just hard.
I think my education really helped me in the world of high tech sales in a multitude of ways. College degrees certainly helped open a lot of doors along the way.
What's your work-life balance look like?
I have no complaints. I work about 40 hours a week — sometimes more, sometimes less. I have lots of flexibility currently.
Do you have any sources of income besides your career? If so, can you list them, give us a feel for how much you earn with each, and offer some insight into how you developed them?
Close to 100% from career-based incomes.
SAVE
What is your annual spending?
Easier to say what I save maybe.
Currently we save about $50K/year, mostly 401K contributions.
Now that college bills are recently behind us, kids are almost on their own, and most home improvement projects are behind us (are they really ever done?), we will be saving more.
What are the main categories (expenses) this spending breaks into?
Hmmm. Ok so although I closely monitor all our expenses, we don't have a set budget but in general we live well within our means these days.
Here are most of our major bills:
Mortgage/Insurance/Taxes: $2000/month (usually pay $2500/month)
Equity line: $1000/month
Car insurances: $150/month
Car payment: $540/month
Food: $600/month
Gas, electric, mobile phones, cable, clothing, local entertainment, misc.: $2000+
Vacations: $6000-8000/year
Do you have a budget? If so, how do you implement it?
No, I have breakdowns of our expenses and monitor that closely but we aren't super stringent with a budget.
If my wife wants another pair of shoes or if I want to take some tennis lessons we do it.
I guess you could say we save first, then spend (or save) what we have left over.
What percentage of your gross income do you save and how has that changed over time?
About 20% currently (for spouse and I), mostly through 401K plans.
In my early years I contributed to 410Ks and always took advantage of any company matches, profit sharing and/or stock option plans.
About 15 years ago when I started working at a small start up I didn't contribute to a 401K because budgets were very tight and I was making much less than previously (but I got equity in the company). They didn't offer a match either.
As the company grew, and I was making more, I slowly started to contribute again.
And now I'm saving more in taxable accounts as well. Plus my wife has been working for the last several years too — maxing out her 401K.
What is your favorite thing to spend money on/your secret splurge?
It varies. I've had a long list of expensive hobbies.
I'm not going to save like a mad man only to have money when I'm too old to appreciate it. Delicate balance for sure.
INVEST
What is your investment philosophy/plan?
Mostly mutual funds although sometimes I dabble with stocks but not much recently…just waiting to find the next Google, Amazon or FB.
I'm a big fan of index funds these days…wish I had these options in my company 401K plans.
What has been your best investment?
S&P 500 Index funds.
What has been your worst investment?
Funds and stocks I don't want to recall.
What's been your overall return?
I'd guess it's somewhere around 8-10% annually.
How often do you monitor/review your portfolio?
Recently I'd say several times a week.
I have a large spreadsheet where I track all of my assets/accounts.
I don't look as often when the market goes down because I'm not moving anything either way. Buy and hold!
NET WORTH
How did you accumulate your net worth?
Primarily saving — both through retirement plans (IRA, 401K) and taxable accounts.
Home equity has been growing via appreciation and I've been paying off debt.
No significant inheritances (maybe $20K from wife's family).
We never refinanced to take out any cash (we refinanced several times for lower rates). We did this to reduce the loan duration or to reduce the mortgage payments but we kept paying the same monthly payment or more to bring down the principal quicker.
Honestly we were better spenders than savers most of our lives but we never touched anything we put into the 401Ks.
Recently, after many years, my company was purchased and I made some good money from that transaction. That really added to my long-term financial outlook thankfully.
That's also why I have too much money in cash accounts currently.
What road bumps did you face along the way to becoming a millionaire and how did you handle them?
I've never thought about road bumps on my path to becoming a millionaire….however road bumps in your life involving finances happen for sure. Here is what I'd consider a big bump.
In the early 2000s we decided to purchase a second home close to the beach up north. We could afford it but it was tight.
I'm honestly not sure how we managed at times but it meant that we had to cut corners on some home improvements on our primary home, and when the kids went to college we dipped into our taxable account more than I wanted.
Once the kids were older and in college, and my wife started working, we just never went to the beach house much. It seemed like a waste of money but my wife just loved that house.
At some point after some tough discussions we decided it was best to sell it. Unfortunately the timing to sell wasn't so great and we sold it for less than we paid for it…and after about 10 years the house depreciated by almost $100K.
Even though the housing market rebounded a bunch in most markets, it didn't in the area of our second home. That hurt.
Even though our extended family and we had some great times with the kids up there, financially it was a bad move.
What are you currently doing to maintain/grow your net worth?
Fortunately we were able to have my wife stay at home throughout most of our kids' lives, which was great. Now that the kids are older she's been pursuing her career and helping with income.
We were able to help fund 95% of our kids' college expenses so now that that's behind us we will be saving much more.
We both max out our 401k contributions at ~$20K/year each with some catch up contributions as well.
In addition to that we'll put away more once we finish some overdue home updates.
Do you have a target net worth you are trying to attain?
I think it will be a moving target but I'd like to get to $3M with a $5M stretch goal.
How old were you when you made your first million and have you had any significant behavior shifts since then?
49. Didn't feel like much of a deal back then and it doesn't now.
Honestly $1M doesn't seem like so much these days. And even $2M+ doesn't seem to make me super comfortable.
That being said I truly feel like I've been very fortunate to be where I am…I know I've worked hard to get here but I try to keep things in perspective.
Some people never catch a break in life — whether it's an illness in the family or they never had a good chance for a college degree. $1M or $2M — life is the same for me; I just appreciate things more as I get older.
What money mistakes have you made along the way that others can learn from?
Oh my. Where do I begin? 2nd home was one for sure. Here's another.
Number one would be don't invest your money in ANYTHING you don't understand or feel uncomfortable with.
I had a sizable amount of money in an IRA that was managed by a financial planner. I recall investing in companies and mutual funds that seemed really strange to me. Many of the funds were leveraged accounts — some tied to gold.
So when gold went up, the funds went up like crazy. But when they crashed they crashed bad.
At first my returns were decent but when the market crashed in 2008 I got hit hard. I know many people suffered…however I stuck it out and while the market eventually rebounded…that IRA didn't.
There are good reasons so many FI people invest in Vanguard index funds!
What advice do you have for ESI Money readers on how to become wealthy?
It may be cliché but like everyone says, start early and stay steady.
Always, always maximize your contributions to 401Ks to at least get the full company match if available.
If you are fortunate enough to have access to a company stock option plan find a way to fund it to the max! One of the companies I worked for had a great program that allowed you to purchase stock at 15% below the stock price and the beginning of a purchase period or at the end- whichever was lower. It was a guaranteed 15% gain if you sold the stock immediately. Some people didn't take advantage of that.
If I were to do things all over again I'd take all my savings (or most of it) and invest it all in Vanguard index funds — mostly S&P. Most funds over time won't match the performance of these funds.
Sadly I still have some funds that aren't in Vanguard yet (not available in company portfolio).
Get smart with investing. It's not hard to figure out returns of funds over periods of time- don't keep putting money in bad investments.
A little extra…bonus material maybe:
I'm fairly handy so I'm somewhat disappointed that I never invested in real estate. I was always too concerned about dealing with tenants. I wish I had ventured into that area, as I truly believe it's a great source of major potential income.
I know so many people that have done really well in real estate. Many bought a 2 family as their first house and lived in one apartment and rented the other for a while — until they were able to buy something else and have two rental incomes and so on.
I also wish I ventured more into doing more of my own home repairs early in life. Saving thousands of dollars doing things yourself allows more money for saving…and buying cool tools.
I'm doing more as I get older and braver but aches and pains deter me from doing some of the bigger jobs.
Life is a delicate balance. I would NEVER want to spend the best years of my life working my butt off and saving every possible penny only to retire in poor health. I also wouldn't want to spend everything I've earned only to have nothing in retirement.
I want to live life as it comes and hopefully enjoy many years as I get older with my family and hopefully grandkids some day. What would my life have been if all I did was work my fingers to the bone amassing millions only to potentially die shortly after I retire? Or earlier. Every day above ground is a blessing- got to enjoy it!
I've read most of the millionaire interviews and it's clear that many people have done well by saving at the 'expense' of what I'd consider living a very controlled and managed lifestyle.
Others have made incredible money and lived somewhat beyond their means expecting that income to keep coming in.
I'm probably somewhere in the middle. There are some expenses that I've always allowed my family — they could always buy any books they wanted (wish they got more from library though), we never skimped or budgeted for good food and the kids got plenty of opportunities to travel, study abroad, live at college, etc. If I wanted to stop to get a coffee I would do so without thought.
On the other hand one of my biggest pet peeves is wasting food in the refrigerator! Waste makes me insane.
Most of the time I'm happier going to a family owned pizza joint for a good dinner rather than spending hundreds on a fancy dinner. But I do splurge on occasion.
I wish there was one recipe that fits everyone but there is not. I know some millionaires drive old beat up cars and think others are foolish to buy expensive cars. If that is what they are willing to give up that is great — but that's not me. I don't drive $100,000 cars but I buy new every 6-7 years or so.
On the other hand I don't have a desire to live in a 15-room mansion — my 2500 square foot house suits me fine…although my wife might think otherwise.
I guess each individual has to determine his/her own goals in life. Sometimes you need to come to grips with reality and make some trade offs — sometimes not.
Wealth is akin to freedom and flexibility to me…but wealth without health is nothing.
I know this blog is mostly about money but money is just ONE piece of the equation. Along your path of accumulating money don't forget to take care of yourself.
All those crappy meals during busy days without getting enough exercise will compound just like your money — but in the wrong way!
You don't want to be that older couple with lots of money but can't travel with your kids/grandkids. Ok…off my soap box now.
FUTURE
What are your plans for the future regarding lifestyle?
I figure I've got a good decade plus ahead of me for good earning years.
With most of our major bills behind us I'm hoping we can save more while still living a very comfortable life with some good vacations and fun ahead.
I'd imagine within 5 years or so we'll decide if we want to relocate or not. Lots of questions around this topic still.
I don't have any plans to retire…but I want the flexibility to do what I want for work. I want to stay busy contributing to the world in some way or another.
What are your retirement plans?
I'm sure I will slow down and things may change but the thought of staying home all day or even travelling a lot is not appealing to me.
I'll do some travelling for sure but I hope I can stay active locally as well.
Are there any issues in retirement that concern you? If so, how are you planning to address them?
Health, healthcare and the uncertainty the future brings.
Not worrying too much, just trying to prepare the best I can financially and take better care of myself now.
MISCELLANEOUS
How did you learn about finances and at what age did it 'click'? Was it from family, books, forced to learn as wealth grew, etc.?
Funny. I've always 'understood' finances pretty well so I can't recall when it 'clicked'.
That doesn't mean I haven't made stupid mistakes. My worst was not paying attention to my investments…maybe that is when I "woke up"!
Who inspired you to excel in life? Who are your heroes?
My grandparents always instilled the need to go to college as well as many other great values. I always find myself thinking of them till this day.
One of my personal heroes was probably my Uncle. When I was a teenager he invited me to work out with some weights at his house during the summer. He was a tough guy and I was this nerdy small kid. He treated me like I was his own son.
When pushing me through workouts he'd often say "Give me another rep!" I recall once saying "I can't". He lit me up (in a good way) telling me to never say "I can't".
He helped me understand that in my mind I already gave up and sold myself short. He instilled the thinking in me….never give up and always push harder.
He's such a tough sob and now in his 80s he's fighting bone cancer. I love that guy for what he did for me.
Do you give to charity? Why or why not? If you do, what percent of time/money do you give?
Yes but we should do more. I know many others say this on ESI and it made me wonder a bit.
For me I want to make sure I absolutely have the ability to take care of my family — so for now I'm worried giving away more.
Sad but true, as the older I get the more I enjoy giving to others instead of spending on myself.
But I need to make sure my wife and kids are taken care of if something was to happen to me.
Do you plan to leave an inheritance for your heirs (how do you plan to distribute your wealth at your death)? What are your reasons behind this plan?
We would like to leave an inheritance for our kids but honestly we haven't put a ton of thought into that yet even though we should.
My wife's parents are leaving us an inheritance but fortunately they are still doing ok and I hope we don't see this inheritance for a long time, so I'm sure we'll be able to help our kids the same.
I would love to be able to help my kids financially while I'm alive. If we leave them everything when we're gone I won't get to see them enjoy it and that would be sad (well if I'm not around not sure how sad I could be. LOL). I think it makes planning harder for us but I hope we can do this.