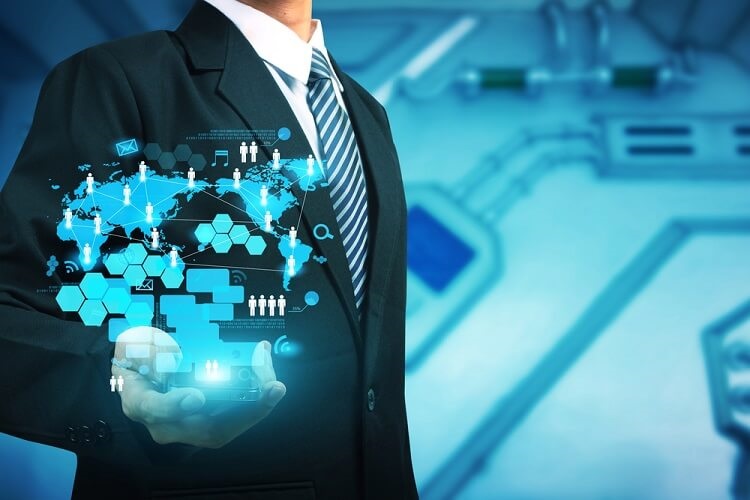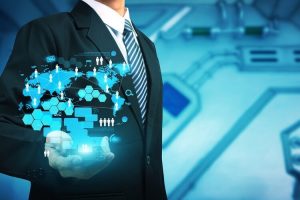 Here's our latest interview with a millionaire as we seek to learn from those who have grown their wealth to high heights.
If you'd like to be considered for an interview, drop me a note and we can chat about specifics.
My questions are in bold italics and his responses follow in black.
Let's get started…
OVERVIEW
How old are you (and spouse if applicable, plus how long you've been married)?
I am 46 and my wife is 47. We've been married for 18 years.
Do you have kids/family (if so, how old are they)?
We sure do, 3 kids aging from 23 to 17.
The two oldest are my step-children, but I have raised them from a very young age.
The 17 year old is ours together.
The oldest two have left the nest and are independent other than health insurance.
What area of the country do you live in (and urban or rural)?
We live in the upper Midwest.
The area has about 100,000 people and the cost of living is very affordable.
What is your current net worth?
$1.08 million – A newly minted millionaire! (Subject to the market's mood…)
What are the main assets that make up your net worth (stocks, real estate, business, home, retirement accounts, etc.) and any debt that offsets part of these?
Here's how it breaks down:
401k: $130k
Rollover IRA: $387k
Roth IRA: $255k
Brokerage: $69k
HSA: $12k
Home equity: $168k
Cash: $15k
529 Plan: $44k
The only debt we have is our mortgage of $147k, which is accounted for in the above home equity.
There are actually two Roth's, one for each myself and my wife. I combined them for simplicity. The brokerage money is in a Robo-Advisor account.
I was on the fence about including the 529 Plan because I actually don't consider it my money any longer.
The youngest will head off to college next fall and use that money. Even if I exclude it, I'm still over the million mark.
I chose not to include vehicles or a camper we own, neither are significant and wouldn't materially change the total.
EARN
What is your job?
I work in IT and have been fortunate enough to rise to the Director level.
My wife has been doing daycare out of our home since the oldest was born.
What is your annual income?
Between salary, bonus and equity my compensation is $192k this year.
Again, I'm fortunate to make good money for a living, but I know that because I live in a smaller town in the Midwest that this is nothing outstanding in the IT world.
The fatFIRE feed on Reddit is pretty eye opening!
My wife makes ~$50k working from home.
Tell us about your income performance over time. What was the starting salary of your first job, how did it grow from there (and what you did to make it grow), and where are you now?
I'm one of those strange people that has recorded their salary every year of their career. Looking at it now reminds me of the journey through different jobs, different locations and how I got to where I am today. Ok, enough nostalgia….
I started my career at $36,100 back in January 1995. One of my first goals was to make more money than my parents.
As it turned out, I made more than my Mom (breadwinner) after two years, and more than both my parents combined after four years. Thank you dot-com era!
I crossed the $100k mark at age 36 in 2008. Now at 46 I'm closing in on $200k.
I've lived in three different cities and worked for six companies over the past 23 years.
Again, most of those were back in the dot-com era when job hopping for larger salaries was very common. Think Wild West…
In the last 19 years I've only worked for two companies.
Salary progression has been very steady. The two most significant events that caused larger adjustments were becoming a people manager and then being part of the leadership team at the Director level.
What tips do you have for others who want to grow their career-related income?
In the IT world, education is key. Degrees are important as well as certifications.
I graduated from college with a Computer Science degree. I took my first job and worked a deal to attend graduate school part time. It took me 4 years, but I did complete my Masters, which helped later on in my career.
In today's world, things are becoming more and more specialized. Obtaining certifications in your areas of interest will definitely help set you apart from others. I have multiple certifications.
What's your work-life balance look like?
It has definitely varied over time depending on company and project.
On average, I'd say I put in 45-50 hours a week. However, major projects can skew this vastly upwards for months at a time until the project ends.
What's nicer today than in the past is we can mostly work remote.
Do you have any sources of income besides your career? If so, can you list them, give us a feel for how much you earn with each, and offer some insight into how you developed them?
No, just the jobs my wife and I have.
We have tried the side hustle thing before (see money mistakes below). At this point, we're not really interesting in trading our free time for more money.
SAVE
What is your annual spending?
This is where we start to fall down. We've never tracked annual spending.
It's only been the last couple of years where I've started to track my overall savings rate. The best I could do here is take income minus savings and assume everything else is spent.
The reality is that some cash builds up in checking and savings accounts, but we have the bad habit of spending that in chunks.
What are the main categories (expenses) this spending breaks into?
I suppose we have all the same categories that others do. We just don't track this closely enough. I know, bad right….
Do you have a budget? If so, how do you implement it?
As evidenced above, this is where I stink.
I wish we were better at this, but our income has generally allowed us to skate by without worrying too much.
What percentage of your gross income do you save and how has that changed over time?
I've only tracked with accurately for the last 3 years or so.
2016: 23%
2017: 23%
2018: 28%
2019: 29%
The percentages were much lower when I was younger. In my 20's I would guess it was somewhere around 8%. In my 30's it ranged from 12-15%.
What is your favorite thing to spend money on/your secret splurge?
We have a weakness for semi-high end cars.
Currently we have a 2019 Jeep Wrangler Unlimited Sahara. Believe it or not, that comes in at over $52k. To combat that we have recently gone down to a single vehicle.
Since we live in a cold climate our other splurge is too travel somewhere warm (think Caribbean) for a week in the winter months. We do this just about every year.
INVEST
What is your investment philosophy/plan?
I have always been aggressive with my allocation.
Unfortunately, for me being in IT, I was heavily invested in internet companies during the dot-com bust.
I also was in positions that lost 50% during the great recession. I didn't change a thing and was completely recovered in about 18 months.
As I've gotten a little older and read more about asset allocation I've adjusted in recent years. My current plan is as follows:
30% US S&P 500
20% Developed International
10% US Treasuries
10% TIPS
10% REIT
7.5% Emerging markets
7.5% Small/Mid Cap
5% Gold
What has been your best investment?
Hmmmm. This would have required me to record all investments over the years. Something I didn't do.
In general, I'd say my S&P 500 funds have likely performed the best over time.
What has been your worst investment?
Again, I don't have records for all individual funds over the years. However, I can give one example of my silliness from back in about 2011.
I actually bought a share of bitcoin for ~$1,000. After watching it swing wildly for about a year I ended up dumping it for a small loss. It had finally dawned on me that this was crazy speculation and I didn't want any part of it.
What's been your overall return?
Another, hmmmm. I don't really know, but if I had to guess I'd say 6-7% range.
How often do you monitor/review your portfolio?
I started tracking my investment totals (not individual investments) back in 2003.
I had a whopping $66k back then at the ripe old age of 31.
Since that point I've been recording my account values twice a month.
I know, too often, but it hasn't spurred any panic buying or selling.
NET WORTH
How did you accumulate your net worth?
I've taken the slow and steady approach. No windfalls, no inheritance, just sound, principled investing.
I'm by no means FI or ready to RE. I've always figured I need $2.5M for that. Having topped $1M, I know I'm on my way, now it's just a matter of time.
What would you say is your greatest strength in the ESI wealth-building model (Earn, Save or Invest) and why would you say it's tops?
I'm not setting the world on fire (no pun intended) with my savings rate.
And come to think of it, my investment returns haven't been stellar either.
So, we go with Earn. A $240k household income in a low cost of living area is a nice luxury.
What road bumps did you face along the way to becoming a millionaire and how did you handle them?
I mentioned above we don't have any side hustles. That wasn't always the case.
While my wife runs her own business, she has always had the entrepreneurial bug. We tried several small businesses, including retail, in the 2000's.
We always had partners, and it's very difficult to maintain those relationships in struggling small businesses. In the end, we poured in countless hours and ended up losing $60-80k.
What are you currently doing to maintain/grow your net worth?
Mostly, set it and forget it…
I do watch it for rebalancing purposes, but I recreated my own investment policy/strategy several years ago, as detailed above, and plan on sticking with it.
Do you have a target net worth you are trying to attain?
As mentioned, $2.5M is the target. With the 4% rule we can draw $100k.
I think we can live quite comfortably on that amount. Anything less and I don't we'd be happy with the sacrifices required.
How old were you when you made your first million and have you had any significant behavior shifts since then?
46
What money mistakes have you made along the way that others can learn from?
Going into business with "friends" is difficult….See above.
What advice do you have for ESI Money readers on how to become wealthy?
Avoid debt whenever and wherever possible.
Start saving as early as possible.
When kids come around, things get expensive real fast. Do your very best to maintain your spending level when they are in their high cost years.
Build cash savings, so when larger expenses (new-er car, new roof, etc) come up, you can pay cash.
FUTURE
What are your plans for the future regarding lifestyle?
I'd like to downsize my job to none at all!
To be perfectly honest, until recently I hadn't considered early retirement. Once I got a little more serious about my savings rate, spending, and job satisfaction, RE starts sounding more appealing and doable.
What I'm not completely confident in is when I might be able to pull it off. Much depends on the stock market, but my goal would be to pull it off as far from 59 as possible.
What are your retirement plans?
As stated, I think we will be real comfortable with $100k.
We have plans to buy an RV and spend 4-5 months a year touring the country.
Having cash ready to pay for the RV before retiring is part of the plan.
But for those who don't know, RV's aren't cheap to buy, maintain or travel around in, that's part of the reasoning behind the $100k budget.
Are there any issues in retirement that concern you? If so, how are you planning to address them?
Like most others, the biggest concern and unknown is health care.
Will it cost us $24k a year, $36k?
It sure would help the planning to know what that's going to cost in 10-15 years.
While my wife and I are both relatively healthy and exercise regularly, we both have chronic conditions that will require regular checkups and prescriptions.
MISCELLANEOUS
How did you learn about finances and at what age did it 'click'? Was it from family, books, forced to learn as wealth grew, etc.?
I was mainly self-taught. The driver was to achieve more than my parents. I just knew that a higher standard of living was something I could accomplish if I worked hard enough at it.
With that as the background, I started reading financial books as soon as I got into college.
I opened my first IRA when I was 19.
I continued reading through my 20's.
While my savings rate is nothing special, I did avoid major money mistakes.
Who inspired you to excel in life? Who are your heroes?
For this question, I'm going to list some of my early inspirational authors.
Charles Givins was an early influence on how to handle money, especially in the spending category.
I also loved the The Millionaire Next Door
. Great influence on how the power to time (i.e. Rule of 72) works for you.
The Next Millionaire Next Door
is on my reading list coming up. Can't wait to hear about how the last 20 years has effected the statistics.
More recently, I've been following a number of blogs surrounding FIRE. The leanFIRE movement doesn't interest us, other than picking up tricks like travel hacking, etc.
Do you give to charity? Why or why not? If you do, what percent of time/money do you give?
My wife is in charge of this category. For the last several years, we've been cooking several meals for the local homeless shelter during the winter months.
We also donate "things" we no longer need to goodwill and other such organizations.
We don't have a formal plan for giving. Time or things we've accumulated is easier while we are both still busy working.
I have a harder time parting with cash that I could be investing to get me closer to the ultimate goal.
Once we retire, we plan to donate even more of our time to causes we believe in.
Do you plan to leave an inheritance for your heirs (how do you plan to distribute your wealth at your death)? What are your reasons behind this plan?
We do have a formal estate plan with percentages of inheritance mapped out to the kids.
How much is left at the end of the rainbow is a different question. I wouldn't say we have anything specific in mind, just that we don't run out of money in our lifetime.
Once the ride is over, they will get what's left.