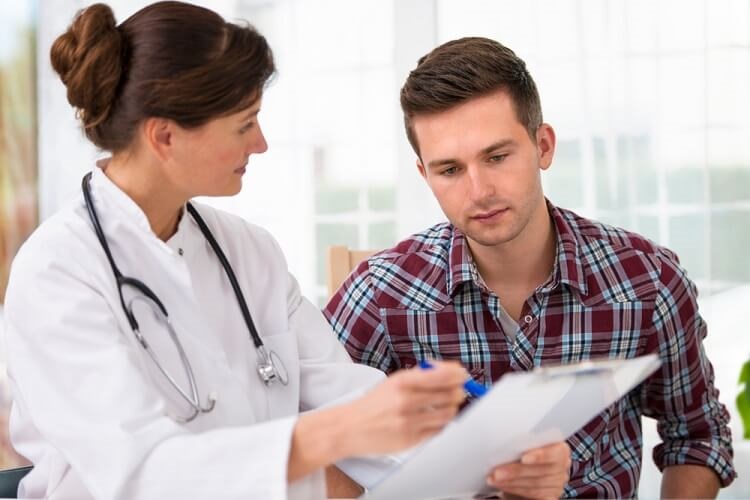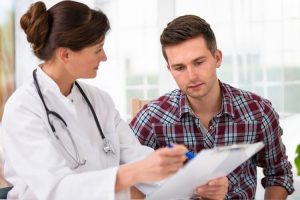 Here's our latest interview with a millionaire as we seek to learn from those who have grown their wealth to high heights.
If you'd like to be considered for an interview, drop me a note and we can chat about specifics.
My questions are in bold italics and her responses follow in black.
Let's get started…
OVERVIEW
How old are you (and spouse if applicable, plus how long you've been married)?
I am 48 and my husband is 57 years old.
Married 21 years.
Do you have kids/family (if so, how old are they)?
We have one child, 19 years old.
What area of the country do you live in (and urban or rural)?
Urban Southeast.
What is your current net worth?
$6.9 million
What are the main assets that make up your net worth (stocks, real estate, business, home, retirement accounts, etc.) and any debt that offsets part of these?
Employer retirement accounts: $882,000
Taxable Brokerage account: $4,735,000 (allocation 75% stocks, 25% cash/bonds)
IRAs: $650,000
College 529 plan: $120,000
Bank Account: $147,000
Home: $350,000 (latest Zillow estimate)
We have no debt.
EARN
What is your job?
We are both employed physicians, one in academics.
What is your annual income?
Physician salaries: $972,854
Military Retirement: $50,000
Investment Income: $77,092 (all reinvested)
Tell us about your income performance over time. What was the starting salary of your first job, how did it grow from there (and what you did to make it grow), and where are you now?
Well I had my first job bagging groceries in 1986 for $2.90/hour with time and half on Sundays. Yes, I (and my husband) have come a long way.
I won't bore readers with odd jobs during college but for both of us our first regular occurring paycheck was as residents. We were both military physicians followed by 5 years of continuing to work for the government, so we didn't make the kind of income our counterparts outside of the military were making, but it didn't seem to impact growing our wealth because we were always saving.
This is our combined AGIs over time as a snapshot:
1997: $133K (first year married, dual physician income)
2000: $208K
2005: $285K
2007: $293K
2008: $292K (bear market…lower dividend income)
2009: $325K (first year collecting military pension)
2010: $429K (one of us working part time)
2012: $433K
2013: $595K (both working full time, left government jobs)
2014: $676K
2015: $785K
2016: $840K
2017: $1,071K
What tips do you have for others who want to grow their career-related income?
Earned income isn't "free". It comes with effort.
As a physician we can see more patients or take on administrative roles. For me, the later boosted my income.
For my husband it was geographic arbitrage. He works at a rural hospital which pays him more money than when he worked at a metro hospital.
What's your work-life balance look like?
I work full-time without call.
Husband works in 2-3 week blocks per month.
Do you have any sources of income besides your career? If so, can you list them, give us a feel for how much you earn with each, and offer some insight into how you developed them?
Military pension: $50,000 (Benefit after active duty service of 21 years.)
Dividend Income: $70,000 (Dividend income kicked from our investments.)
SAVE
What is your annual spending?
Last year was unique because we spent money remodeling our home and our son was in private high school. Those expenses are gone now. [Editor's note: This interview took place in December 2018.]
This year our spending with only a couple weeks left in the year is $191,000.
What are the main categories (expenses) this spending breaks into?
I left out taxes (we don't spend that money). We pay about $500K annually in taxes.
After taxes:
Travel: $48K (we like to travel, but also included is my husband's travel expense to his job)
General Merchandise: $18K
College Expenses (Housing, I used 529 to pay. Otherwise he has scholarship): $13K
Child Expenses (extracurricular activities, primarily over the last summer): $11K
Restaurants: $10K
Groceries: $9K
Home Maintenance: $7.9K (this includes our HOA which covers lawn maintenance, garbage, recycling, exterior home care, walls out insurance for home, roof care)
Personal Care: $7.4K (I bought a Peloton…that is about 50% off that expense right there).
Insurance: $6.5K
Rent: $5.8K (my husband has an apartment when he is working those 2-3 weeks/month)
Electronics: $5K
Pets: $4K
Clothing: $4K
Entertainment: $4K
Telephone: $4K
Cable: $3K
Gifts: $2.8K
Educational Dues: $2.5K
Utilities: $2.5K
Healthcare (Dental): $2K
Cars/Gas: $2K
Do you have a budget? If so, how do you implement it?
No, we don't budget all, but I keep track of our expenses.
All our money, other than individual retirement accounts, is jointly pooled.
What percentage of your gross income do you save and how has that changed over time?
We save about 50-60% (Half to taxes, with the remainder spend 40%, save 60%.)
What is your favorite thing to spend money on/your secret splurge?
Eating out, travel, coffee.
INVEST
What is your investment philosophy/plan?
Dollar cost averaging. Don't' miss a beat.
Philosophy is pay taxes, pay yourself and then have the ability to spend whatever is left.
I think a lot of people pay taxes, spend and then save whatever is left leaving their savings rate too low.
We have dollar cost averaged into our retirement savings for the last 20 years.
Every week we bought 3-4 stocks with a fixed amount of money.
It is the "buy and hold" philosophy. Keep buying, buy regular, hold forever.
Our stock allocation is about 90% all individual stocks and the other 10% of funds in employer accounts.
We don't use a financial advisor.
What has been your best investment?
The investment of the education and time in training to become a physician.
There is no doubt the earning potential of a physician opens many paths to wealth. But it isn't easy by any means….countless days of call, working on holidays, missed functions, etc.
There is a sacrifice to become a physician.
We have also done very well with many of our stock investments.
What has been your worst investment?
We bought a single unit rental property for an investment in 2005. Then the housing market crashed.
It took ten years for the value to recover to price paid.
In the meantime, the interest, taxes, insurance were at a loss compared to the incoming rent.
The place was occupied the entire time by the same renters. It was at the point the place was going to start to need increased maintenance (appliances were breaking, etc). So we decided to cut our losses and sell.
What's been your overall return?
It is a little hard for me to calculate. We started our finances together before internet and online tools were available. We moved our money around different institutions over time which also "resets" the return.
We have money spread all around so aggregate data for us is lacking over time.
The last few years we have outpaced the S&P.
How often do you monitor/review your portfolio?
I use the Personal Capital platform to follow/review all our accounts, to include our son's accounts (checking, brokerage and credit card).
All our accounts are aggregated on the site. I review the daily email each day to monitor transactions.
NET WORTH
How did you accumulate your net worth?
Our net worth was accumulated by dollar cost averaging about 50% of our income since we were married.
Neither of us has inherited money.
We both started working with minimum wage jobs progressing to highly compensated physicians.
We always maximally contributed to our employer retirement accounts and dollar cost averaged weekly into our own account.
I always paid extra to our mortgage when we had a mortgage. We were completely debt free in 2013.
What would you say is your greatest strength in the ESI wealth-building model (Earn, Save or Invest) and why would you say it's tops?
We excelled in the latter two.
Most people would say our earning was successful too, but compared to most physicians, our dual physician income was well below any published average until the last several years.
What road bumps did you face along the way to becoming a millionaire and how did you handle them?
We have been through the bear markets. We never changed our investment strategy.
What are you currently doing to maintain/grow your net worth?
Currently, we are still working even though we have six figure passive income.
We still reinvest all our dividends, max out our retirement accounts and systematically dollar cost average (pay ourselves).
Technically, we are still in the "accumulation phase" but most would probably agree we could stop working.
We have about 5 years of expenses in cash to weather out any economic catastrophe along with collecting one pension now.
I will also have a pension at age 60 along with our social security benefits (assuming we get something).
Do you have a target net worth you are trying to attain?
No.
We have already exceeded a net worth of 25x our living expenses.
It would be nice to hit $10 million by the time I'm 70 but not sure we will hit that since we won't be working that much longer.
How old were you when you made your first million and have you had any significant behavior shifts since then?
I think we had a million dollars in 2008, maybe sooner.
We didn't think much of it at the time. It was around the time of the financial crisis so we knew we had to just keep growing the pot.
Nothing has changed. We kept on earning, saving and investing. Since then we have eliminated all debt.
What money mistakes have you made along the way that others can learn from?
The real estate venture didn't work for us. I know many build significant wealth this way. We should have just stuck to what was working best for us, which was market investing.
What advice do you have for ESI Money readers on how to become wealthy?
Save early and safe often.
Minimize debt.
Be educated about your finances.
Trust no one. No one cares about your finances more than you.
FUTURE
What are your plans for the future regarding lifestyle?
We would fit the profile that some would consider "Fatfire".
Besides retiring early, we really don't need to trim down to a frugal lifestyle. We can retire now.
I likely will work another year. My husband will probably not be far behind. He enjoys his job much more than I do.
What are your retirement plans?
Travel, crafts, exercise.
Are there any issues in retirement that concern you? If so, how are you planning to address them?
The inability to predict failing health.
I fear most not being able to enjoy retirement. I have seen too many people with morbidities and many die within months of starting retirement.
Life is short. Hence, retire early.
MISCELLANEOUS
How did you learn about finances and at what age did it 'click'? Was it from family, books, forced to learn as wealth grew, etc.?
I've always understood saving and compound interest.
I have had a savings account since I was in elementary school.
I balanced my checkbook down to pennies in college.
I started reading books when I finished medical school.
My husband and I would listen to radio and TV shows on investing.
Who inspired you to excel in life? Who are your heroes?
Both of us were self-motivated.
We worked and studied hard to get to where we are today.
Personally, I don't have "a hero". I cherish all my friends and family who have supported and encouraged me along the way.
Do you give to charity? Why or why not? If you do, what percent of time/money do you give?
Rarely and not a lot.
Because we were both military at some level I feel I have given already. We have 34 years combined active duty service.
The remainder of the US population who never serves (roughly 90%) can pick up the slack and support charities. We've served to provide their freedoms.
Do you plan to leave an inheritance for your heirs (how do you plan to distribute your wealth at your death)? What are your reasons behind this plan?
We only have one child and given our assets now, there is likelihood he will inherit any unspent money.
We live the same lifestyle as we did 20 years ago.
We do not have any life insurance policies for legacy purposes. If we outlive our heir, our money is to be left with charity.