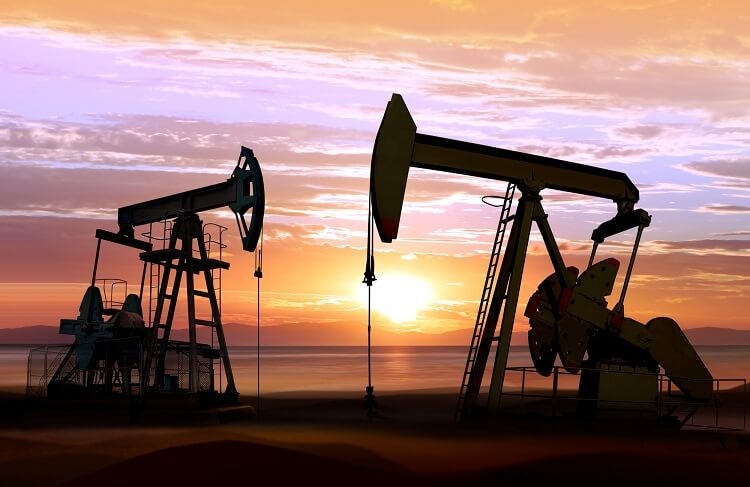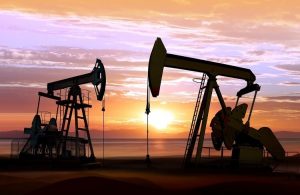 Here's our latest interview with a millionaire as we seek to learn from those who have grown their wealth to high heights.
If you'd like to be considered for an interview, drop me a note and we can chat about specifics.
My questions are in bold italics and his responses follow in black.
Let's get started…
OVERVIEW
How old are you (and spouse if applicable, plus how long you've been married)?
I am 64, my wife is 62.
We met / married in Europe. Twenty seven years married.
Do you have kids/family (if so, how old are they)?
Have two girls.
One is 25, works in the hotel industry as a business manager.
Second is 22, is in her last year of college to be a Special Education teacher.
We both come from large families – me from a family of six kids, her from a family of ten kids.
What area of the country do you live in (and urban or rural)?
Suburbs of a large upper Midwest city.
I grew in an urban northeast city; wife grew up on a farm in rural Midwest.
What is your current net worth?
With real estate and accounts (no personal items like cars, etc) is about $1.9 million.
What are the main assets that make up your net worth (stocks, real estate, business, home, retirement accounts, etc.) and any debt that offsets part of these?
IRA: $410k
Roth IRA's: $430k
457, 403b Plans (wife is a teacher): $270
Primary home: $600k
Second home/cabin: $200k
EARN
What is your job?
Currently semi-retired.
Wife is a Special Education teacher.
I had two careers: college education as a geologist (Bachelors, Masters degrees) and worked in the oil business for fifteen years.
Lost job in early 1990's (more on that later) and became a sales rep for a large pharma company (twenty years).
Took early retirement in 2013 and went back into the oil business as a consultant on offshore oil drilling rigs.
Retired from that in 2017.
Doing some oil prospecting part time and will drill a few wells this year.
Wife has been a teacher for almost 30+ years.
What is your annual income?
Right now, the only steady income is my wife's teaching salary of approximately $90k, of which she puts $24k into her 457 plan.
Have some income from oil producing properties from some of my drilling prospects as well as income from some 'hobby jobs' (ski instructor, honey sales from beekeeping activities).
Together these generate about $10k / year.
Also receive a pension from pharma of $26k / year.
Tell us about your income performance over time. What was the starting salary of your first job, how did it grow from there (and what you did to make it grow), and where are you now?
Always had a way to earn money.
In junior high, retrieved golf balls from the water hazards at a city-owned golf course and sold them. Made $3000 a summer starting in about 1967 – big money in those days!
Waited tables throughout high school, undergraduate and graduate school. Was making $10k / year, which paid for my tuition and whatever else.
First job out of grad school in 1979 was with a large oil company with a salary of $19.8k.
Changed companies, changed industries and took many job transfers in the first 20+ years of my career.
Moved sixteen times in twenty one years – Texas (five times), Oklahoma (three times), Colorado (two times), West Virginia, California, Indiana, Florida, Minnesota, Africa, Europe, Latin America. Each time, got a healthy pay increase.
Cracked the $100k level by mid-30's.
Was in the $120k range as a sales rep.
In the $250k range as a geologic consultant on the rigs.
What tips do you have for others who want to grow their career-related income?
Don't be afraid to do 'dirty' jobs that others may reject or to go into an assignment that has been neglected by the previous employee. Essentially, be the clean-up batter.
If you can turn things around, you look like a hero and get rewarded for it.
Never turn down a transfer. When you're young, you look like you're ready for a challenge and it can be very exciting to try new things / see new places.
What's your work-life balance look like?
Even when I was working full time, it was good.
The only time it really suffered was the three years as a district manager for the pharma company. Traveled 100+ nights a year and had constant conference calls.
Since I wanted to be home with my girls, stepped back and became a plain old sales rep again.
As a consultant on oil rigs, the schedule was 21 days on the rig / 21 days back home. That was a challenge but my girls were older by then and it wasn't as much of a strain.
Do you have any sources of income besides your career? If so, can you list them, give us a feel for how much you earn with each, and offer some insight into how you developed them?
Have a pension from pharma of $26k / year.
Get some income from oil wells in the midcontinent area.
Am a ski instructor and get some income from that.
Am also a beekeeper and produce a modicum of honey, which I sell at a local market.
Total of all those beyond the pension is $10k / year.
SAVE
What is your annual spending?
Fixed spending is about $50k / year ($4.2k / month).
What are the main categories (expenses) this spending breaks into?
Food: $18k ($1500 / month)
Utilities: $5k ($420 / month)
Insurance: $4.5k ($375 / month)
Gas: $2.4k ($200 / month)
Clothing, entertainment: $12k ($1000 / month)
Church tithing: $2.4k ($200 / month)
Second home / cabin expenses: $6k ($500 / month)
Do you have a budget? If so, how do you implement it?
Don't really have a budget but are fairly aware of our major expenses.
What percentage of your gross income do you save and how has that changed over time?
The only real savings that we have right now is through my wife's 457 plan ($24k / year, the max allowed).
When we were both working full time, we saved the max allowed with both our plans.
Even during the big recession, put the max allowable into every plan we could.
Created somewhat of a strain at home 'how come we make good salaries but never have any money in our pocket?' was a frequent refrain that I heard. But it has come back to us in a big way.
What is your favorite thing to spend money on/your secret splurge?
We bought a second home / cabin late last year in the north woods of our state. Something that we always wanted and paid cash ($200k).
Needs very little and is relatively inexpensive to maintain ($6000 / year). When we tire of it or whatever, is easily saleable.
INVEST
What is your investment philosophy/plan?
You might feign a heart attack but we are almost 100% in equities.
Have primarily ETF's: small, medium, large caps.
My father was terrible with money (got sucked into variable annuities and lost big time when he cashed out; outlived his money) but my grandfather, who had a fifth grade education, taught me how to invest. Used to do individual stocks until the MCI debacle.
Thought – I can read a balance sheet and evaluate a company (learned to read a balance sheet by reading, primarily Peter Lynch's 'One Up on Wall Street'). But if somebody is cooking the books, where does that leave me?
So went to index mutual funds and then eventually ETF's.
Had some bonds for a while (20% of portfolio).
But after reading more and seeing long term gains in equities, felt more comfortable with investing in growth vs investing in debt.
What has been your best investment?
The ETF's have all done well but the small cap ETF's have been remarkable. Small caps are probably around 20% return.
What has been your worst investment?
Worst investment was buying a house in the early 1980's.
Owning a house was not conducive to my moving lifestyle. Didn't know that only 10% down triggers a payment of monthly mortgage insurance (thought that was standard), was in an oil boom town area that eventually came back to earth, etc. Got caught up in the moment but lived to regret it.
What's been your overall return?
Overall, probably about 12%.
How often do you monitor/review your portfolio?
Too often. Look at it multiple times a day. Obsessed.
NET WORTH
How did you accumulate your net worth?
Christmas club (just kidding).
Came out of grad school with two degrees, a good job and $11,000 in student loans. Started from there.
Made good money although not stratospheric amounts.
Wife made a good steady income as well.
Then – invested in equities like clockwork. Month in, month out, in good markets and in bad.
As 401k's had just come into being around the time I graduated, started investing right from the get go. Always met the company match, more as time went on and I got more money.
Always lived below my means, probably to a fault.
Never got too concerned when the markets looked bleak.
Bonuses got invested instead of spent.
Company stock grants were cashed and reinvested in ETF's. I didn't want my paycheck AND my pension AND my savings to come from one place.
Virtually no inheritance ($7000 total).
Never had any consumer loans (car, furniture, etc) and pay off credit cards monthly (use just for convenience and the travel rewards).
We have no debt. Bought our house in 2000, refinanced in 2004 (15 year fixed), paid it off by the end of 2012.
Pay cash for cars, furnishings, etc.
Have paid for both girls' college (went to state schools; tuition and room / board in the $20k / year range).
Bought late model, low mileage cars for both girls (safety is the word here) and they have no car loans either.
What would you say is your greatest strength in the ESI wealth-building model (Earn, Save or Invest) and why would you say it's tops?
Greatest strength is probably saving and investing.
My income, though healthy, was never eye-poppingly high. Had two periods of unemployment and had to factor that in as well.
But I have been what can be described as an Uber saver.
Took those savings and put upwards of 100% into equities. I know that that is somewhat heretical, especially what is conventional wisdom for someone at my age.
But over the long term, which is my time horizon, equities have the best return. It pained me to have some bonds for a while (20% of portfolio for a year or two, on the advice of my broker) and watch the dance from the sidelines. Had to get back into the game with all my investments.
Did I get hammered in 2007-08? Yes.
Did I get hammered in Q4 2018? Yes.
Did I make it all back and then some? A resounding yes.
We have life longevity on both sides (parents all lived well into their 90's; have some close blood relatives who lived into the 100's). Need to really look at the long term.
What road bumps did you face along the way to becoming a millionaire and how did you handle them?
As mentioned above, the oil business is cyclical and had two periods of unemployment. One was six months, one was nine months.
In the first one (was single), substitute taught during the day, waited on tables at a country club at night. Made my bills and mortgage.
In the second one (was married with a newborn), stayed at home with my daughter, my wife continued to work, went to school full time to get my teaching certificate and looked to make a career change out of oil (no jobs for geologists at that time).
Eventually got on as a sales rep for a large pharma company and moved from Texas to California.
Through both periods, didn't save any money but didn't use much of our savings either. Came out about even.
What are you currently doing to maintain/grow your net worth?
Beside saving $24k per year, not much really.
Watching the stock market grow.
Not routinely tapping the assets.
Do you have a target net worth you are trying to attain?
While I don't use a financial planner, had a financial analysis done via my full service broker (Morgan Stanley).
Showed that even with modest gains in portfolio value (4%), should be in the $5-8 million range within 20-25 years. So I guess that is the goal.
I don't trade much. But the reason I use a full service broker is that, unfortunately, my wife takes almost zero interest in our money life. If something was to happen to me, my broker knows how I think and invest. He would continue in that same vein.
How old were you when you made your first million and have you had any significant behavior shifts since then?
Was early 50's when I hit the first million.
The only significant behavior shifts since then is that we feel more comfortable making big purchases (eg, the second home/cabin, nice carbon frame bikes, etc).
I try to keep in mind that money is a tool to use to obtain something else: goods, service, save time (that's a big one: can always get more money but can't get more time), etc.
Heard a term the other day: financial anorexic. Describes individuals who know they have enough assets to enjoy their life but are reluctant to spend money for fear of running out.
My wife and I have seen two sets of parents outlive their money, it is not impossible to run out. But every analysis that I've done or had done shows that the chance of that for us is virtually nil. So we are treating ourselves to things that matter to us.
What money mistakes have you made along the way that others can learn from?
Should never have purchased that house in the early 1980's.
Got caught up in the 'you can't lose' mode of thinking. You CAN and I DID!
Otherwise, I started saving / investing right out of college, saved the max (and then some), etc.
I didn't diversify as much as the books tell you to do (have all equities) but over the past 40 years it has worked out.
What advice do you have for ESI Money readers on how to become wealthy?
Save early. Save as much as you can and then a little more. Squeeze it.
But don't just save money; invest it.
Money in a money market grows at a glacial pace.
Don't be afraid to take calculated risks. Don't be afraid of the stock market.
In your working career, if asked to take on 'dirty' jobs or ones that others won't do, take up the challenge.
FUTURE
What are your plans for the future regarding lifestyle?
My assets have allowed me to retire (don't know if retiring at 62 is early) without the pressure of finding another source of income.
I plan to keep doing oil prospecting because I enjoy it. The other sources of income are just hobby jobs (ski instructing, beekeeping).
Do much skiing and want to ski as many places as possible.
Training for a triathlon and want to participate in the Senior Games.
Want to continue mountain climbing, go to Everest base camp, whitewater rafting in the Grand Canyon, etc. Why not?
What are your retirement plans?
We plan to stay in our house; have no desire to move to a condo or share a wall with somebody else.
The property is relatively small (.28 acres) but it backs up to a big woods so is private. The driveway is not too long and the mowing is manageable. Can always pay somebody else to do those chores if need be. The deck is composite, the gutters are LeafGuard so they never need cleaning.
All living can be done on one floor (bathroom, kitchen, bedroom, laundry, door openings big enough for a walker or wheelchair). It's a classic old guy house.
Have a theory about 'getting ready' for the day when you can't take care of the house: when you do that, especially if you're too young, a little switch goes off in your psyche and you start to become old in your thinking.
We both have a passion for travel (both lived outside the US for a number of years, before we met as well as after) and plan to do that as much as we can.
It's taken me the better part of two years to get really comfortable with retirement. Felt somewhat guilty and antsy, even with plenty of things to keep me busy. Maybe my wife continuing to work made me feel somewhat guilty; not sure.
Am mostly there in indulging some of my other passions and not feeling like I should be working.
Am on the finance committee for the local school board. Getting more involved with church activities. Looking to mentor a beekeeping class at the local high school. Want to start playing the piano again.
Are there any issues in retirement that concern you? If so, how are you planning to address them?
Health care: the pharma company provides health care for both of us, even if I pass first. Medicare will be our primary carrier with the pharma company as secondary.
Cash flow: We plan to wait until 70 before taking Social Security.
We are lucky in that both of us have pensions (mine – $26k / year, hers – will be approximately $36k / year).
With my and her Social Security, respectively, after 72 and 70, our income in 2019 dollars will be about $150k / year.
This will more than enough to cover our expenses.
But she plans to retire after the 2019-20 school year, after which she will begin her pension.
In addition to my pension, will be a little short after taxes.
I see a five year period or so in what I call the retirement gap: will need to tap assets in order to make ends meet and to do whatever else we want to do (travel, etc). With the assets we have, and the rate at which we plan to spend them down, I don't see this as a major issue.
As stated, after early 70's, our cash flow should be plenty to cover our expenses and then some.
Have been moving regular IRA assets over to our Roth IRA's. Primarily doing this to avoid RMD's after age 70½ years.
Did some analysis that showed that with our assets and the rate at which we would need to take RMDS's, we would be in the uppermost tax bracket by our mid 80's.
The regular IRA assets that we roll over are taxed at regular income rates so we're doing it in amounts that keeps our total yearly taxable income in the 22-24% tax bracket. We pay quarterly taxes with money from our Roth IRA. It's a big tax bite but will avoid huge tax bills in 20 years or so. Will probably take the remainder of our 60's to move everything over.
Long Term Care: looked into long term care insurance. An analysis showed the premiums to be too expensive at this stage of our lives and the benefits too limited. A good analysis of long term care insurance is done on the website 'Can I Retire Yet?' that shows basically the same thing.
My parents were burning through $25,000 a MONTH in memory care at the very end. We think that with our assets we can either self-fund long term care in a facility. Or, for that amount of money, have full time live-in nursing care.
Emergency Fund: we really don't have a ready emergency fund (eg, six months expenses). Instead, have a Home Equity line of credit on our primary residence of $150k. Low interest rate and can write off the interest on taxes. Used it when we bought the cabin, then just waited for stocks to rebound, cashed some of our Roth IRA stocks, and repaid the home equity loan.
MISCELLANEOUS
How did you learn about finances and at what age did it 'click'?
Like I mentioned, my grandfather showed us the value of investing.
Reading Peter Lynch's books was a big inspiration: taught me that the stock market is not a lottery ticket but an investment.
Finally 'clicked' in my late 30's. Then the fun started!
Who inspired you to excel in life? Who are your heroes?
Like I mentioned, my grandfather was a big influence. He invested right up into his 80's, even on a house painter's income.
Peter Lynch was a big influence.
Warren Buffet is a huge inspiration, especially his self-deprecating manner. Doesn't claim to have all the answers; just a lot of patience.
I remember during the tech boom in the late 1990's. He opted not to participate, as he couldn't tell which company had a sustainable competitive advantage (SCA). So his returns suffered but he was undeterred. Stayed the course, didn't invest in anything he didn't understand. Kind of the way I think.
Do you have any favorite money books you like/recommend? If so, can you share with us your top three and why you like them?
The The Millionaire Next Door
helped me figure out how I measured up at the time.
Peter Lynch's books One Up On Wall Street
and Beating the Street
took the mystery out of equities for me.
A Random Walk Down Wall Street
by Burton Malkiel is also a must read.
Do you give to charity? Why or why not? If you do, what percent of time/money do you give?
We do tithe to the church.
Also anonymously fund an underprivileged orchestra student from the local high school to go on their annual music trip.
Also fund the Catholic Newman Center at daughter's college.
Plan to give away more in the near future.
Do you plan to leave an inheritance for your heirs (how do you plan to distribute your wealth at your death)? What are your reasons behind this plan?
We do not have a definitive plan to leave an inheritance.
Instead, have been funding our girls' Roth IRA for the past few years. Plan to do that for ten years total.
We are allowing the stock market to drive returns over the next decades so that when they are in their late 50's, they will have decent retirement amount.
So far, they have a total of $75k in their accounts.
Just as my grandfather taught me about investing, I am teaching them as well. My older daughter funds her 401k to the max and both girls are involved in picking their own investments in their Roths.
There probably will be assets remaining when my wife and I pass, much of which will probably go to the girls. But by funding these Roths now, especially since both girls are in their 20's, I'm letting the market do it's long term work.
With the remainder of our assets, we can spend how we want, fund education funds for future grandchildren, leave money to other charities, whatever.