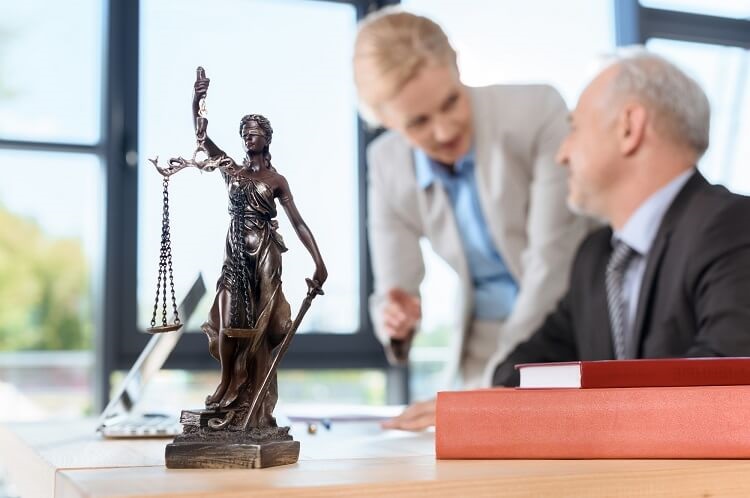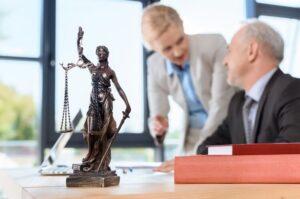 The following is a millionaire interview I first published on a previous site.
I have several of these interviews, conducted over the past five years or so, that I now want to place on ESI Money (so they are all in one place).
I've been posting them every now and then and will continue to do so, mostly in the slower times when many readers are on vacation or busy with other activities (like today). All great stuff!
The interview below took place in 2014. I've lost touch with the interviewee, so no update on this one. 🙁
My questions are in bold italics and his responses follow in black.
Let's get started…
How old are you (and spouse if applicable, plus how long you've been married)?
I am 49 and my wife is 50.
Do you have kids/family (if so, how old are they)?
Two girls, 18 and 16 years old.
What area of the country do you live in (and urban or rural)?
North East USA. Suburban outskirts of a major city.
What is your current net worth?
$2.6MM — including residence
$2.1MM — excluding residence
What are the main assets that make up your net worth (stocks, real estate, business, home, retirement accounts, etc.) and any debt that offsets part of these?
$980K real estate (2 rental condos and a residence)
$1.2MM Portfolio (Retirement accounts — 401k, Iras, and Pension account)
$450K- (taxable investment accounts)
No Debt (all paid off in the last 12 months).
What is your job (type of work and level)?
Attorney.
22 years with the same company.
In house/ corporate.
Started as assistant corporate counsel, moved up to corporate counsel, became a VP
What is your annual income?
My income has seen significant increases in income over the last 8 years.
My base annual gross income is $180K per annum. I also receive a bonus with a target of 20% (maybe 30%) of base.
My base income was $155K in 2008 (5 years ago) with a smaller bonus.
My base income was $130K in 2005 (8 years ago) with no bonus.
I also have two rentals that provide $34,000 per year GROSS.
However until very recently, when I paid them off, they basically paid for themselves but did not provide me with additional spendable income. Now that they are paid off I expect to receive about $22,000 per year NET (after property taxes and other expenses). I plan to pretend that $22,000 of income does not exist and just bank it.
Until the rentals were paid off I was a middle man and I justified the investment because someone else was paying the mortgage, taxes, etc.. (but I got the tax benefits) and that someday I would be the beneficiary of those payments.
I will get an annual bonus in the range of $35K gross.
How did you grow your income so high?
Education is the main thing that got my career started on the right foot.
After that, it is all about job performance.
Being a team player and working harder than your boss works (making his/her life easier) usually fosters good performance reviews, raises and promotions.
Getting into the bonus programs are a good thing.
What is your main source of income?
My job is my main source of income.
What is your annual spending?
We spend between $60K– $80K/year. And save and invest the rest.
How did you accumulate your net worth?
My net worth was accumulated slowly over time. I did not receive any inheritance or other windfall.
It is simply the result of saving as much as possible, investing the savings in real estate and a moderate stock portfolio, and systematically paying down debt as fast as I could.
I was hired 22 years ago for $46K and my income has slowly grown with typical increases of 3%-7% (early years were the higher percentages).
I was placed in a bonus program a few years ago starting at 10% of base. My bonus is now about 20-30% of base.
What have you learned in the process of becoming wealthy that others can learn from?
Unless you are lucky in some way with an extraordinarily high income or a business that is booming, gaining wealth is a slow, diligent process that involves spending significantly less than you make, and investing it so that it can grow.
There is some luck involved (stock market cooperating, interest rates) but there is also a lot of perseverance needed.
It boils down to keeping what you earn.
Everyone is trying to take your money away from you. With every loan payment and every purchase you are giving away your income — someone else is making money and growing their nest egg.
What are you currently doing to maintain/grow your net worth?
I try to avoid lifestyle inflation, while still maintaining a nice acceptable lifestyle.
I try to ignore the neighbors displays of conspicuous consumption.
I save as much as possible.
I have maxed out my 401k from day one.
I systematically save and invest money every single month.
I educate myself on investing and personal finance.
I avoid debt. And pay off debt as quickly as I can within reason.
Do you have a target net worth you are trying to attain?
Not really. But I would like to assure a smooth retirement. If interest rates rise, I need less. If they stay low, I would need more.
What are your plans for the future regarding lifestyle?
I would love to retire a bit early. Nothing crazy — maybe at 60?
It just depends what my situation looks like at the time I guess.
Is there any advice you have for ESI Money readers regarding wealth accumulation?
Most of us, despite the claims of our parents, are normal. We grow up, get some education maybe, get a job. I suggest that you live within your means. Spend less than you make.
We all do not deserve to drive a Lexus or live in a fancy new, large, home. Know the difference between a want & a need.
If you can train yourself to be satisfied with your income and live below it– you will have the opportunity to grow your net worth.
Most of us that have attained the millionaire status do not think of ourselves as wealthy. I don't. That may seem odd to some of you out there but its true.
Find a way to track your net worth and watch it grow. It will motivate you.
Pay off your debt. It's a great feeling.
I always tried to refi to loans with less years remaining. Never refi and extend your loans maturity date.
Read The Millionaire Next Door
.
Educate yourself on investing and personal finance.
Start investing and saving NOW. Open a Vanguard account.
Time is a two-edged sword. It is your secret weapon if you start early. It is your enemy if you start late.
Many of the cliches you hear are true — always pay yourself first. It's worked for me.
Compounding interest is a wonderful thing — if you do it right, at some point the interest/gains in your account will exceed your contributions.