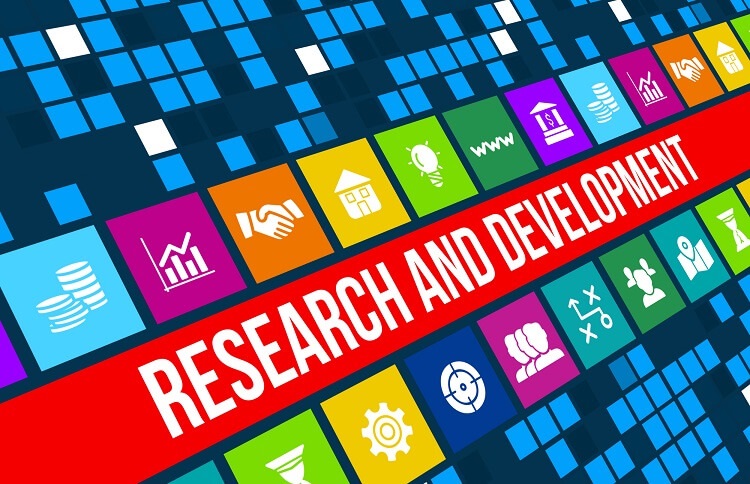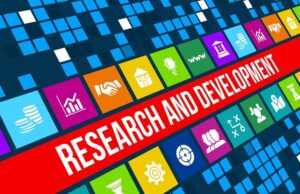 Here's our latest interview with a millionaire as we seek to learn from those who have grown their wealth to high heights.
If you'd like to be considered for an interview, drop me a note and we can chat about specifics.
My questions are in bold italics and his responses follow in black.
Let's get started…
OVERVIEW
How old are you (and spouse if applicable, plus how long you've been married)?
I am 54 years old. I've been happily married for 23 years.
Do you have kids/family (if so, how old are they)?
We have three wonderful children.
What area of the country do you live in (and urban or rural)?
Mid-sized metro area of the southeast U.S.
What is your current net worth?
$3.5 million as our house value has fully recovered from the 2008 crash and our brokerage account snapped back from 4Q2018.
What are the main assets that make up your net worth (stocks, real estate, business, home, retirement accounts, etc.) and any debt that offsets part of these?
House: $700k (no mortgage)
Retirement Accounts (Traditional and Roth IRAs and a 401K): $1.1M
Taxable Savings (Investments, mutual funds, etc.): $1.2M
Cash: $80k
Educational Savings (529 Plan): $195k
Corporate funded Pension: $195k
DAF: $50k
HSA Account: $12k
Company stock: $60k
EARN
What is your job?
I work in Research and Development.
Wife was a schoolteacher for almost 10 years but she is now a stay-at-home mom who is very busy with 2 PTSAs and recently took over caring for one elderly relative in our home.
What is your annual income?
Base, bonus and LTIs ~$250K.
Tell us about your income performance over time. What was the starting salary of your first job and how did it grow from there?
During high school, I delivered newspapers for 2 years and then worked part-time after school for the town sanitation department sweeping up trash and cigarette butts at the commuter train station and parking lots.
Growing up, my parents never talked about college or how important it was. Their main advice was to get a good job with benefits, so their idea of success was a trash collector or meter reader job for the town.
I barely graduated from high school and so I started working full-time as a cabinet maker earning $3.50 per hour. After one year of cabinet making, I tried community college but did poorly and left after one semester.
I then worked making the minimum wage doing landscaping and small carpentry jobs for about a year until I got a big break. My limited knowledge of how homes are built allowed me to get a job as a "Home Inspector" working for the area power companies. It was 1985 and big utility clients wanted to teach homeowners how to save money by reducing energy consumption and lower loads on the power grid. It was a pay-per-inspection job and my Social Security statement says I made $19K the first year and it felt like I had hit the lottery!
Over the 4 years I was there, I moved up and become a Manager and a Trainer. At one point, an Ivy League-educated manager from the corporate office told me that I was smart but would only go so far without a college education. After that advice, I decided to give college another try and went to night school part-time. I transferred to a 4-year school to finish my degree.
I got another big break after nagging a local research scientist for a job on her grant. She gave me a shot at a low-level contract position, and I excelled. I made $29K in 1995 which looking back might've meant I lost ground while I was earning the bachelor's degree.
I left that job after 2 years to double my income at a nearby competitor.
I left that next job 2 years later and doubled my income again by going from permanent to "contract" status.
In 2001, I was hired into a permanent role and have worked for the same firm ever since.
What tips do you have for others who want to grow their income?
Be willing to do the jobs/tasks that no one else wants to do and go the extra mile. My earning-career path is filled with divine intervention, set-backs and early failures.
For much of my career, I was fortunate enough to work for a large company that supported my career development and paid for me to become a certified Project Manager.
In Jeremiah 29:11, God said to His people, "For I know the plans I have for you, declares the Lord, plans to prosper you and not harm you, plans to give you hope and a future."
What's your work-life balance look like?
I feel like I killed myself working very hard the first three quarters of my working years to get myself where I have a senior level position in a large corporation, but it comes at a price.
I have three kids and a wife, so they are my number one priority.
God has blessed me as a provider and so I honor Him with my work and by following His command to take care of my family.
Do you have any sources of income besides your career? If so, can you list them, give us a feel for how much you earn with each, and offer some insight into how you developed them?
No, but thinking seriously of buying a duplex or something to rent out or some other real estate related investment. Maybe after this latest bubble pops.
SAVE
What is your annual spending?
It varies but around $10K per month.
This year, of our gross income: 20% for taxes, 14% for charitable giving, 5% for home maintenance, 4% for out of pocket healthcare, 4% each for private education, groceries, investment fees, eating out and travel.
What are the main categories (expenses) this spending breaks into?
We love to travel and take 1-2 family vacations per year while kids are still in our home. Our annual travel expenses are about $10k.
Do you have a budget? If so, how do you implement it?
We have a budget but are not slaves to it, as we make and save money in line with our goals.
Once I semi-retire and we are living off what we have saved, I will cut back and spend a lot of my time being more frugal/managing the budget.
What percentage of your gross income do you save and how has that changed over time?
We have always saved 15% minimum and contributed 10% or more.
Once we paid off our home, we redirected a lot of cash flow to max out the 401k (including catch-up amounts) and add to our brokerage account.
What is your favorite thing to spend money on/your secret splurge?
Experiences like travel with our kids and I now drive a sporty car after selling my 10-year-old Honda Civic that I bought new and put 190K miles on.
I don't think we have a lot of stuff as we try to use our funds to help others and travel to learn about the world.
INVEST
What is your investment philosophy/plan?
Right now, we use a professional CFP for managing our brokerage and IRAs but once I'm retired, I will move to conservative low-cost index funds.
I have already started a Fidelity account outside our CFP and work 401K just to get the hang of their systems.
I have also started a Personal Capital account where they pull all our accounts together into user-friendly dashboards but I don't like some of their algorithm-generated suggestions.
What has been your best investment?
We have been very cautious investors even before the 2008 financial crisis so once we felt like we had recovered most of the way back in 2014, we decided to get out of debt and pay off our house.
We had bought land at the height of the 2006-07 real estate bubble and built our home in 2007. I think we were underwater for 4-5 years but thank God, things turned around and we were able to pay off the mortgage.
I never want to go through that kind of crisis again where we worried if we'd be homeless if I lost my job and couldn't pay the mortgage.
Over time, real estate has been very good for us.
What has been your worst investment?
After living in a very comfortable house for 10 years that had increased 60% in value, I got caught up in the "They aren't making any more land" phenomenon in 2005-06. It seemed like everyone was flipping and getting bigger houses, so we joined that club and bought land. Timing is everything and I learned to never follow the herd again.
How often do you monitor/review your portfolio?
Quarterly reports that show that we often miss the market highs and miss some of the big lows that the S&P500 and DOW hit regularly.
What percentage of your gross income do you save and how has that changed over time?
2019 projected – $90k on $250k earnings (401K $25k, Employer match $25k, HSA $5k, Defined Pension Plan $12k and $25k in after-tax savings)
NET WORTH
How did you accumulate your net worth?
I have been blessed to have worked non-stop for 36 years with about 4 years of college classes mixed in.
What road bumps did you face along the way to becoming a millionaire and how did you handle them?
I have never once imagined becoming a "millionaire" and still don't feel like one. I'm not sure if it's my roots (my mom cleaned motel rooms for living) or living through many recessions and large-scale jobs lay-offs, so I still feel like we don't have enough money and it could all go away tomorrow.
What are you currently doing to maintain/grow your net worth?
We now save ~30% of my income.
Do you have a target net worth you are trying to attain?
I would like to have enough saved so I know my wife would never run out after I pass on someday.
How old were you when you made your first million and have you had any significant behavior shifts since then?
Age 51. I put my faith in the Lord because He has blessed us with abilities and many opportunities.
What money mistakes have you made along the way that others can learn from?
I wish I knew about FIRE in my 20's. I feel like I have lived my whole life to get to this point of financial freedom.
I think I could've made it sooner if we had adopted some of the more radical low-spending ideas of the FIRE movement.
If you had to give advice to ESI Money readers about how to become wealthy, what would it be?
Stay out of DEBT. We have 529 accounts for our kids so they should start out young adulthood debt free, but we teach them to tithe, share the blessings they have and always LIVE BELOW YOUR MEANS.
Others have said this but don't try to impress people. Even if they care about what kind of car you drive or how big your house is, it's the guy with money in the bank during tough times who can have peace and sleep soundly at night, which is priceless.
FUTURE
What are your plans regarding lifestyle?
I would love to live in a community where I could ride my bike to the grocery store, library, movie theatre and restaurants. Not sure where this Shangri-La might be but it's my dream for now.
Plus, go away and travel to experience parts of the world for 2-3 months at a time. Maybe visit Japan, climb Mt Fuji but travel on a college student budget!!
What are your retirement plans?
I would love to work with ministries like Samaritans Purse or the Red Cross doing storm damage recovery, e.g. work for short periods of time and then come back home to rest.
Are there any issues in retirement that concern you? If so, how are you planning to address them?
Healthcare costs and what the care will look like. I will have corporate subsidized healthcare from age 56-65 but then we go on government healthcare and who knows what that will look like.
I don't like what I hear about "free" healthcare in Canada and the UK.
I will try to be active by living someplace that is bicycle and walking friendly.
MISCELLANEOUS
How did you learn about finances and at what age did it 'click'? Was it from family, books, forced to learn as wealth grew, etc.?
My parents made very little money when I was growing up, they washed dishes by hand until they saved for a dishwasher.
They were very generous and did what they could to get by.
We went on one big family vacation to Washington DC during my childhood and one week away to a camp most summers.
When I was inspecting houses for a living, I met a CFP who gave me lots of free advice that I never forgot.
Compound interest is the one of the keys to becoming wealthy!! Time and persistence in saving.
Who inspired you to excel in life? Who are your heroes?
When I was growing up, we were lower-middle class as my dad always had a steady job and he worked to keep a roof over our heads and groceries in the fridge. My dad graduated from high school, but my mom never went to high school as she worked to help her family make ends meet.
Most arguments my parents had were over money problems and this left a big impression on me.
I get my work ethic from my mom and dad and both sets of grandparents. One set of grandparents were immigrants from Italy and the other set were born in the U.S. but right before WWII, as their parents fled Germany.
Do you give to charity? Why or why not? If you do, what percent of time/money do you give?
We tithe at our local church and support charities and Christian missionaries.
Do you plan to leave an inheritance for your heirs (how do you plan to distribute your wealth at your death)? What are your reasons behind this plan?
We have not decided on this and it really depends on how long we live, what the market returns are, and how much money we need to maintain our lifestyle to ensure.