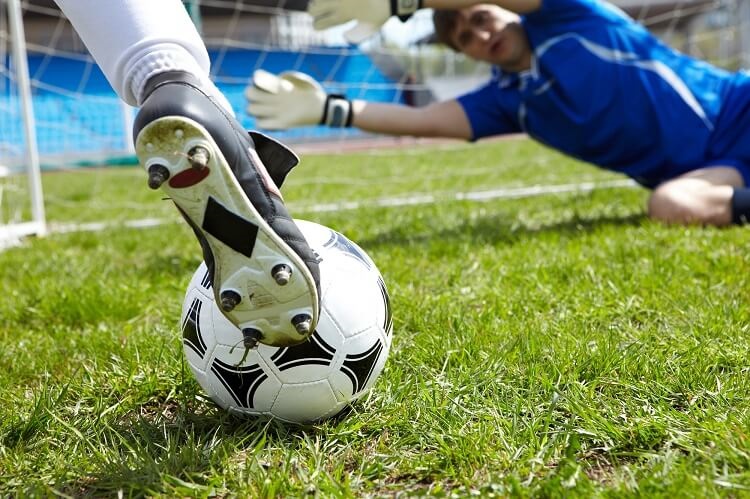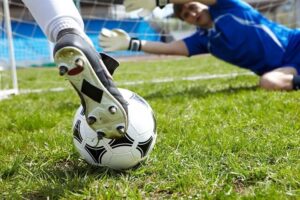 Here's our latest interview with a millionaire as we seek to learn from those who have grown their wealth to high heights.
If you'd like to be considered for an interview, drop me a note and we can chat about specifics.
My questions are in bold italics and his responses follow in black.
Let's get started…
OVERVIEW
How old are you (and spouse if applicable, plus how long you've been married)?
27 years old. Never married.
Do you have kids/family (if so, how old are they)?
No kids. Very tight family.
What area of the country do you live in (and urban or rural)?
Urban area in Texas.
What is your current net worth?
$1.05M as of April 2020.
What are the main assets that make up your net worth (stocks, real estate, business, home, retirement accounts, etc.) and any debt that offsets part of these?
Assets
Stocks (48% taxable non-retirement account, 17% Roth 401k, 23% Roth IRA, 12% Traditional IRA) – $430k
Real Estate Syndication, asset-backed debt investments, small VC deals – $355k
Rental property (Suburbs of a large city) – $215k (paid off mortgage after 2 years of initial purchase)
Municipal Bonds – $44k (AA – AAA rated munis)
Pension – $33k
Cash & short term (3 mos – 1 yr) CDs – $27k
RSUs – $0 (not assigning any value since some of the RSUs have not fully vested)
Business – $0 (not assigning any value to a 1.5 year old blog)
Liabilities
Line of credit – $54k (currently 2% interest rate as of 4/2020)
EARN
What is your job?
Engineer (Senior level) – primary job.
Multiple secondary gigs as a data science freelancer, math/science tutor, TA, etc.
What is your annual income?
$213k according to filed taxes.
Tell us about your income performance over time. What was the starting salary of your first job, how did it grow from there (and what you did to make it grow), and where are you now?
Year/AGI:
2011: $7,738
2012: $41,158
2013: $34,299
2014: $91,451
2015: $121,275
2016: $131,133
2017: $146,281
2018: $239,206
2019: $212,929
I worked two jobs throughout college (excluding internships) and somehow also played on the college sports team. I majored in Engineering and maintained an excellent grade throughout.
I did have student loans my first year of college but I paid it off the following year in college with the jobs I had at that time. The rest of my college tuition was paid for through academic scholarships.
I graduated college in 2014, hence the income spike that year.
I switched companies in 2018 which saw a good increase in income that year (although the switch really was not due to the financial benefits even though that is an added plus).
Currently, one of my main focus is tax efficiency and I am curious how ESI readers have done so in their different situations.
What tips do you have for others who want to grow their career-related income?
I am not really sure I have any tips since I am relatively young and would rather have the ESI readers comment on what they think grows career-related income the fastest.
For me, personally, following my passions has proved to be all I have needed thus far.
What's your work-life balance look like?
I probably have had too much energy the past couple of years and get quickly/easily motivated with most things. I am sure when I finally settle down with a family, I'll be sure to adjust as needed but right now, it is really good because the people I care about the most (my parents and sibling) hear my voice everyday.
I also do most of the things you would expect from a 27 year old in this day and age (responsible or irresponsibly!).
Do you have any sources of income besides your career? If so, can you list them, give us a feel for how much you earn with each, and offer some insight into how you developed them?
Outside of my regular job, the rental brings in ~$14k after all expenses, taxes, repairs, etc. I do not have a mortgage so I do not pay interest on it. I also have each room rented out separately so I am able to get better rates as compared to renting out the entire house to one family.
I manage the entire thing myself including paying all utilities, fixing all issues, and I am able to lower the expenses for each line item in the expense bucket while still giving an excellent quality of living to the tenants.
I also maintain a good relationship with each tenant and that definitely helps out with the retention rate thus far.
I initially lived in the home till 2018 when I left my company at that time for a different company. Fortunately, my rent at the new location actually ended up being lower than each individual room that I rent out to each tenant.
I also have yearly dividends from stocks, CD interest, Muni payments, and quarterly real estate syndication payments.
Finally, I bring in about $25-30k from secondary gigs I perform throughout the year.
I am finishing up my graduate degree so I am able to apply the skills learned to the different gigs.
Some of the gigs are freelance programming, data science analysis for companies as well as tutoring kids of any age (including college kids) anything that has to do with science, math, or engineering. I love seeing the progression kids make and that is a huge bright spot which I thoroughly enjoy.
SAVE
What is your annual spending?
$30k.
What are the main categories (expenses) this spending breaks into?
Property tax – $7,000 (yup…Texas)
Food – $6,000
Rent – $8,500
Utilities for the rental property – $3,100
Repairs for the rental property – $750
Fuel – $750
The rest are insurance, travel, and other business fees.
I do not have income taxes here but that is my largest expense by far.
Any recommendations on how to lower income taxes while increasing wealth would be greatly appreciated. I would love to learn how folks on this site approach this.
Do you have a budget? If so, how do you implement it?
I do not have a budget but I have a general idea of historical expenses and like to stay within +/- 10% of that if possible. I do keep track of my spending on Personal Capital to flag any errors as quickly as possible.
What percentage of your gross income do you save and how has that changed over time?
85-90%.
It probably was much higher when I was in college since I really didn't have that many expenses except food, tuition (covered with academic scholarships), and an extremely cheap rent (I lived in a small college town).
I never really bought books back in college as I mostly relied on the inter-webs.
What is your favorite thing to spend money on/your secret splurge?
I won't say I have something I spend a lot of money on thus far but last year I probably traveled every month for either work, business, or personal. I also have lots of ways to travel at a discount and also some United credits I can make good use of.
My favorite thing to do activity-wise is playing soccer and that is not an expensive sport as long as you have your cleats, a soccer ball, and good friends who like to compete.
INVEST
What is your investment philosophy/plan?
As I am still relatively young, I want to be more aggressive (although I have too much bonds and CDs than I would like to).
Prior to 2018, I had 70% in stocks and the new capital since then have gone mostly to hard assets such as real estate.
Any allocation advice would be great!
What has been your best investment?
Investing a lot of time in educating myself about how things work as well as my education (sounds cliche but true).
What has been your worst investment?
A high yield dividend stock with too much debt…basically a terrible balance sheet. The company filed chapter 11 and I lost all my equity in that company. That was a good lesson. I will touch more on that later.
What's been your overall return?
I am not entirely sure honestly as I really started keeping track of this stuff two years ago.
I think my company's 401k match has been great as I have always maxed out my 401k and those are entirely in a S&P 500 ETF.
My retirement portfolio has tracked the S&P 500 since 2014.
The cash-on-cash return for the rental is about 8% using the purchase price when I bought it.
The CDs pay 2-3% interest.
The real estate syndication deal hasn't been realized yet so I cannot comment on the performance but it has returned ~8% cash-on-cash returns so far. I have not had any major renovations thus far since I had it constructed from scratch.
The muni bonds have a 3.89% coupon rate but estimated yield is about 2.2% with a maturity of 20 years on average based on recent pricing 04/2020. The account value for munis has increased 7% since purchasing them a year ago. Fortunately, the munis are tax free.
How often do you monitor/review your portfolio?
I like to think about allocation and strategy and when I look at my portfolio weekly, this is what I have in mind for the most part.
Other than that, I typically track the transactions that flow through each account to make sure there aren't any errors in sight.
I also appreciate the continued use of technology for security to protect accounts with a lot of flow.
NET WORTH
How did you accumulate your net worth?
I grew my financial net worth through all three ways (earned, saved, and invested).
In a nutshell, I majored in a high-paying field and got a really good job out of college.
I performed well at work and also got really good yearly bonuses to go with a high salary. The yearly bonuses went directly into investments as soon as I got them.
My company also has a really good 401k match of 9% which I do not factor into my AGI.
I have also had at least two side hustles throughout the same period which tend to be higher-paying side hustles as they require technical skills as well.
Savings-wise, I have saved at least 85% and as much as my primary job's salary (since I can easily live off my secondary gigs).
Investment-wise, my portfolio has mirrored the performance of IVV (I also have large stock holdings in AAPL and MSFT separately) and 8% yielding real estate investments.
My home has appreciated by 22% total return (not annualized) over the past 5 years of purchasing it but I have not realized those gains and I do not plan to any time in the near future since I believe in the location and I am content with a 8% annual cash-on-cash return.
So, I think it has been a combination of all 3 so far but saving comes the easiest.
I have not inherited anything and I hope I don't have to for at least for the next 30 years so I can spend more time with my parents. If I do inherit something at that time, I will simply try to build it and pass it on to the next generation and I am sure my brother will as well.
What would you say is your greatest strength in the ESI wealth-building model (Earn, Save or Invest) and why would you say it's tops?
Probably saving since I can easily save at least 85% of my AGI without even thinking about it and I haven't noticed any lifestyle creep yet.
What road bumps did you face along the way to becoming a millionaire and how did you handle them?
Fortunately, I have not had anything majorly significant derail me except maybe missing a lay-up in basketball practice!
I did have a company stock I bought years ago file chapter 11 and emerged from it with all my equity in there wiped out but I actually do appreciate that it did because it inspired me to learn how to breakdown a balance sheet and I have been paying a lot of attention to that ever since then.
Other than that, I am a black male immigrant who came to the US 10 years ago with $0 in financial net worth so everything has been a trend up even with the ups and downs but I do appreciate the downs because I draw a lot of strength from that.
What are you currently doing to maintain/grow your net worth?
Any advice on growing net worth would be appreciated. I am more interested in learning from the folks on this board.
Currently, to maintain/grow my net worth, I have shifted focus to real estate syndication deals. I am thinking of maybe purchasing another property but I am not sure I would want to manage it myself due to having to keep up with tenants. I can do it but I feel my time could be used elsewhere but that is something I am trying to figure out.
Do you have a target net worth you are trying to attain?
I honestly don't know what my target should be because of the long time horizon.
It is much easier to set a target for the next two years and I would say my goal is to get my investment cash flow to be a much more substantial portion of my monthly cash flow while still increasing my W-2 income as well of course. 🙂
How old were you when you made your first million and have you had any significant behavior shifts since then?
27 years old and nothing has really changed when it comes to my behavioral shifts.
I am still the same person (with the same character/mindset) as I was 10 years ago when I stepped foot into the US.
I recently bought a new car after driving the same car for 10 years so that might be a huge change, although… it was still a Toyota model as my entire family all have Toyotas.
What money mistakes have you made along the way that others can learn from?
Ah yes, evaluate the balance sheet of a company (either public or private) before investing in it.
I got sucked into high dividend yielding securities without researching how the dividends were paid out (through retained earnings or by taking on more debt).
I also did not place enough emphasis on growth industries as I should have.
Make sure you learn as much as you can so you can make an informed decision. Think about the risks, up-side, and down-side for each investment you make.
What advice do you have for ESI Money readers on how to become wealthy?
I am in no position to give advice on this and would rather have the other millionaires on this blog chime in!
The only advice I can offer is to believe in yourself. Work hard, follow your passion as that will drive you more than you can ever imagine, and most importantly, be a very kind and polite human. Things will fall into place with time.
You can also bounce off ideas or strategies with the people closest to you as they might sometimes have a point of view that needs to be considered before taking action.
FUTURE
What are your plans for the future regarding lifestyle?
At this point, I do not think I will be retiring early as I do enjoy my job. My guess will be to realize my potential in the future.
I would love to build and scale a business as that sounds like a lot of fun and I wonder how/when entrepreneurs decide what point a small gig or business idea becomes a good candidate for scalability.
What are your retirement plans?
Oh dang, tough question haha hopefully I can still be playing soccer when I am much older. It's going to be a tough task but we will see.
Financially, my plan is to keep growing the retirement accounts by maxing out my Roth 401k every year and also taking advantage of the generous contributions made by my employer.
I do not really see myself retiring early but being FI would be great especially due to the peace of mind it offers.
Are there any issues in retirement that concern you? If so, how are you planning to address them?
No main issues but I can see healthcare costs being one.
I have read a lot about the high cost of healthcare but I have not personally experienced it due since my company pays a good share of the cost. I have also not had any health scares so far but God-willing, hopefully I do not have one in the near future.
To help reduce the risk of health issues, I typically try to eat right and work-out quite a bit but again, you never know what would happen in life.
MISCELLANEOUS
How did you learn about finances and at what age did it "click"?
My dad bought me $250 worth of shares in 2010. Ever since then, I have had to pay attention because I always wondered why he bought that specific company and how everything worked it general. I finally sold those shares in 2019.
I also had to go through the burden of applying for a bunch of scholarships when I was a freshman because I did not want any of my parents taking a loan in their names and I also did not like the idea of debt at all back then. I have softened up to debt as there are scenarios where one could have good debt and using leverage can be a powerful tool if used correctly.
Going forward, one of my main goals is to use some leverage to boost returns during a low interest rate period.
Who inspired you to excel in life? Who are your heroes?
My parents. They are really good people. Both are very hard-working.
My dad works as a nurse and is very passionate about the health of people around him. He started off in a different industry when he graduated college but had to pivot when he moved to the US. The career change ended up being a smart decision because he fell in love with his current career.
My mother was a professor in the education industry (now retired) and I remember seeing her reading books or doing research at night so that has always stuck out to me as a good example for hard work.
My brother also is an extremely smart individual in the Tech space and I like to pick his brain every now and then. We used to be pretty competitive back in the day but these days, we serve as inspirations for each other which has been mutually beneficial.
Do you have any favorite money books you like/recommend? If so, can you share with us your top three and why you like them?
I actually don't like reading books with more than 5 pages…I know it's weird but I can't read every single word!
But I do enjoy listening to a good podcast or reading blogs such as this one.
I do draw inspiration listening to stories about folks like Elon Musk, Steve Jobs, Aliko Dangote, and Robert Smith among other entrepreneurs.
Do you give to charity? Why or why not? If you do, what percent of time/money do you give?
I do give financially to the Arc Westchester Foundation. It is a foundation for people with intellectual and development disabilities.
I also do a lot of volunteering throughout the year with United Way with my focus being to help people in the inner city that do not have the opportunities most take for granted.
I have seen firsthand how the lack of opportunities in life can limit one's potential and one of my missions in life is to prevent that from occurring to those I come across through education, mentoring, being a confidant, and running my blog.
Do you plan to leave an inheritance for your heirs (how do you plan to distribute your wealth at your death)? What are your reasons behind this plan?
I definitely will be leaving what I have for my heirs.
I hope to be one of their many inspirations in life and will be passing on the baton to them when my time comes. My vision for them is they can use this as the seed to create generational wealth.