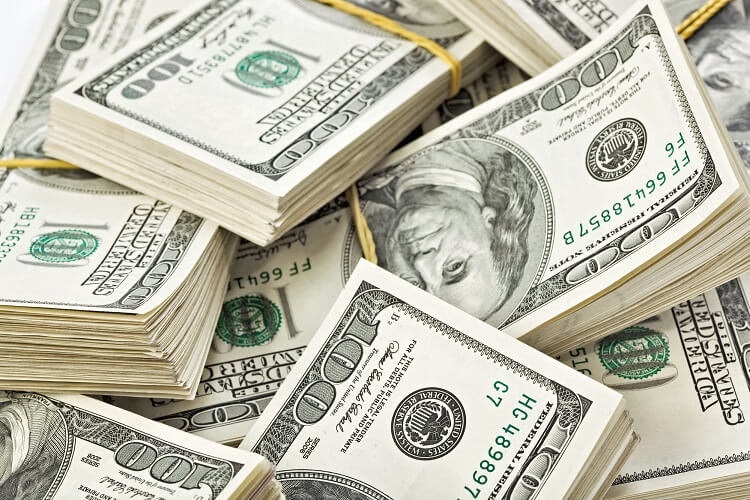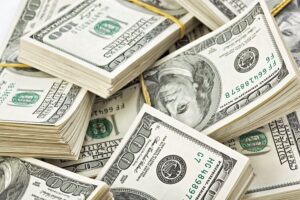 The following is a millionaire interview I first published on a previous site.
I have several of these interviews, conducted over the past several years, that I now want to place on ESI Money (so they are all in one place).
I've been posting them every now and then, but would like to get them all completed soon, so you'll see more of these in the next few weeks. All great stuff!
This interview was originally posted in September 2013. I have since lost touch with the interviewee.
If you'd like to be considered for an interview, drop me a note and we can chat about specifics.
My questions are in bold italics and their responses follow in black.
Let's get started…
How old are you (and spouse if applicable, plus how long you've been married)?
I am 36, and my wife is 37.
We met shortly after we graduated from college. We have been together for 14 years, and have been married for 12 years.
Do you have kids/family (if so, how old are they)?
We've made a decision not to have children.
What area of the country do you live in (and urban or rural)?
We live in a suburban/semi-rural area in the Mid-West.
We chose this region in part because of the quality of life and in part because of the very reasonable cost of living.
What is your current net worth?
Our current net worth is $3.1 million.
What are the main assets that make up your net worth (stocks, real estate, business, home, retirement accounts, etc.) and any debt that offsets part of these?
Our net worth is broken down as follows:
Assets:
Retirement Accounts: $900,000
Deferred Compensation: $250,000
After-tax savings: $1.1M
Inheritance (in an after-tax account): $450,000
Real Estate (primary residence): $450,000
Liabilities:
Other:
We also have approximately $400,000 in unvested stock options. I do not include these in net worth calculations, because they are not available to us today.
I don't count our other assets (cars, furniture, etc..). That's way too complicated, and those items will never help us retire.
Comments:
Our retirement accounts include our own 401k contributions, our employers' profit sharing contributions, and IRAs.
We both qualify for deferred compensation programs through our employers. These programs allow us to take reduced salaries now, with the balance being put in a fund. This helps us to defer taxes on this deferred income until we leave our employers. We'll then pay tax on the deferred amount, presumably at a lower tax rate.
You'll note the $450,000 inheritance. My wife's aunt passed away in 2007 and left her about $250,000. We put this in an after tax investment account and got lucky by investing it near the bottom of the stock market dip. Excluding this unexpected inheritance, our net worth would be about $2.7M.
Our only real estate is our house. We have intentionally avoided "investing" in real estate through rentals. A core part of our savings/investing philosophy is to "keep it simple"; we can make far more money by applying ourselves in our careers than by spending time and mental energy worrying about rental units. We refinanced into a 5/1 ARM a few years back. We'll pay off the balance when the ARM comes due.
What is your job (type of work and level)?
I am an Electrical Engineer and my wife is a Chemical Engineer.
I am a mid-upper level individual contributor while my wife moved into project management a few years back.
What is your annual income?
Our annual income varies based on the stock market performance and annual bonuses.
The range for our combined income is approximately $500,000 to $600,000. That is generated from about $350,000 base salary, $150,000 in bonuses, and $0 – $100,000 from exercising stock awards.
How did you grow your income so high?
Both of us made a conscious decision to study engineering because we believed it would continue to be an area of high demand. We both took jobs at large companies directly out of school, and neither of us has changed employers since. We place a high value on stability.
Our incomes have increased through regular yearly raises, commensurate with promotions. Neither of us has aggressively sought out pay increases, but we have always made it clear that we understand the value we offer our employers, and they have responded appropriately.
In some regions it is common to hear of people changing jobs every year or two. In the Mid-West employment tends to be far more stable.
I have friends who work in the Bay Area who have had numerous employers. It is not clear that job hopping has paid off for them. While each job change results in a higher salary, they lose unvested stock options, unvested profit sharing contributions, and generally the first year at a new company they receive very modest salary increases.
What is your main source of income?
Our primary source of income, by far, is our salary.
We are just now reaching the point where growth in our investments occasionally exceeds the amount that we save.
Most of our investment gains are capital gains that will not be realized (and thus taxed) until we sell the investment. We plan not to realize these gains until we are in a lower tax bracket.
What is your annual spending?
An approximate breakdown based on a $500,000 year is as follows (I derived this from last year's numbers):
Income: $500,000
Taxes: $175,000 (state + federal)
Savings: $250,000
Charitable Giving: $20,000
Entertainment: $20,000
Housing + Utilities: $18,000
Food: $10,000
Insurance: $4,000
Clothing: $2,000
I lump a lot in with "Entertainment"; that includes vacations, movies, sporting events, as well as gadgets. I suppose that could be classified "Miscellaneous".
You'll note that I don't include car payments there. When we want/need a new car, we pay cash. Of course that impacts our savings rate for that year.
How did you accumulate your net worth? Also, please share any mistakes you've made along the way that others can learn from.
We have been fortunate to have a good income immediately after graduating from college. But our net worth accumulation came as a direct result of "extreme saving". We have saved nearly half of our gross income for most of our post-college years. We have always maxed out our pre-tax retirement savings
Early on we lived in a very inexpensive apartment and ate chicken and rice to keep costs low. When we bought a house, servicing the mortgage cost well under 10% of our gross (this was the period when many people were buying houses with NINJA loans). We're still in the same house and the mortgage is now about 2% of our gross income.
I can't think of any real "mistakes"; we have been careful and consistent in our saving and investment strategy. There have certainly been opportunities for improvement though. I've always been a gadget hound, and adding up the money I've wasted on phones and tablets over the years is a bit embarrassing. No doubt it runs well into 5 figures. Now when I buy something, I mentally calculate its cost 20 years from now (learn and use the rule of 72).
What are you currently doing to maintain/grow your net worth?
We are continuing to save at a considerable rate, though to be honest we regularly ask ourselves what is our "end game". Fortunately we both enjoy our jobs, so are not planning to retire in the immediate future.
We are considering ceasing contributing to our pre-tax retirement accounts. These are already generously funded, and it is difficult to access those funds before retirement age. We're considering moving those contributions into our deferred compensation instead, where it will be available without penalty earlier.
Currently our net worth is growing on its own at about the same rate that we're adding to it through savings. One might think that we could stop saving pretty soon. But it's a catch-22; if we save less then we are spending more. If we spend more, then our lifestyle is more expensive. If our lifestyle is more expensive, than we need more net worth to cover that. And since we're saving less, it takes even longer to reach that higher net worth. One can have all kinds of fun going over these scenarios with a spreadsheet.
Do you have a target net worth you are trying to attain?
Our target is to have enough accessible savings to hit our current spending rate with a 2% drawdown. Assuming we want $80,000 per year, that means we need $4M in accessible savings.
We're less than halfway there (I don't count retirement savings as "accessible"), but our savings has ramped up with our income, so we should hit our target by age 40.
What are your plans for the future regarding lifestyle?
This is the big question. We have no short-term plans to retire. We may move to 80% time at work, if our employers will allow it. However doing so virtually guarantees that our careers will stall.
That's probably ok though. Having a 3-day weekend every week would be great!
Is there any advice you have for ESI readers regarding wealth accumulation?
Yes! The following should not be construed as advice. This is what my wife and I did, and it worked for us. I'm sorry that much of it sounds cliche. It probably is.
Read The Millionaire Next Door
. Then re-read it every year. Measure your success based on your savings, not your possessions. Strive to be a "Prodigious Accumulator of Wealth". View your net worth as your ticket to freedom.
Read The Dilbert Guide To Personal Finance. Open an account at Vanguard. Direct deposit your entire paycheck into the Prime Money Market fund. Set up two automatic monthly transfers out of this fund. One for $X into your checking account (where $X is enough to cover your budget), and one for $Y into a target retirement fund. Only trade individual stock with money you don't care about. Don't get cold feet when the stock market crashes. Your savings will grow slowly at first, and then more quickly. Before long it will be 5 figures, then 6.
Despite what many people will tell you, you can become quite successful with a corporate job. Make yourself a valuable employee, and you will be rewarded. Large employers usually offer stable employment. There are few things that can derail your plans faster than a prolonged period of unemployment (I know this from observing friends in this situation).
If you are successful, your biggest expense will be taxes. As a wage earner, your opportunities for avoiding them are very limited, but defer them if you can safely and legally do so.
When considering job moves, assess the entire compensation package, not just base salary. For white-collar jobs much of the compensation may require several years to vest. By changing jobs frequently you may miss out on considerable income.
Time and mental horsepower is limited. Avoid wasting yours on financial gimmicks like rebate credit cards and switching between high(er) yield checking accounts. The benefits from those are dubious at best, and trying to take advantage of them is mental clutter that you are better off without. Here's a secret: If you're not wealthy, you don't have enough money that an extra 0.5% yield on your savings will matter. If you are wealthy, you won't care about an extra 0.5%.
When you are starting out, the rate of return on your investments does not matter. You are far better off spending time figuring out how to save more money or increase your income than you are trying to figure out how to boost your investment returns by 1%.
Don't forget to factor in transaction costs. Every time you sell your house to buy a new one, you're throwing 10% of your home's value into a pit (there are more expenses than realtor's fees) That can easily exceed whatever capital gains you thought you were making on the sale.
Decreasing the cost of your lifestyle has outsized benefits. Not only do you have more money to save, but you don't need as much savings to recreate your income. Put another way, a penny saved is worth more than a penny earned.
There's a management principle that "If you can't measure it, you can't manage it". Measure (calculate) your net worth religiously every month. I've been tracking our net worth every month for the last 14 years in a spreadsheet (the first month it was $14,000!). It's hard to do this calculation when the market is down, but looking at how far you've come eases the pain.
Maximize your income and minimize your lifestyle. If you're still choosing a career, prefer a high demand field over a low demand field. This should be obvious, and yet far too many spend money on a degree that will never pay off.
Consider your priorities. Rapid wealth accumulation has benefits but comes with trade-offs. Only you know if those trade-offs are worth it.
Debt is insidious. Pay it off. All of it. Never borrow money to buy a depreciating asset.