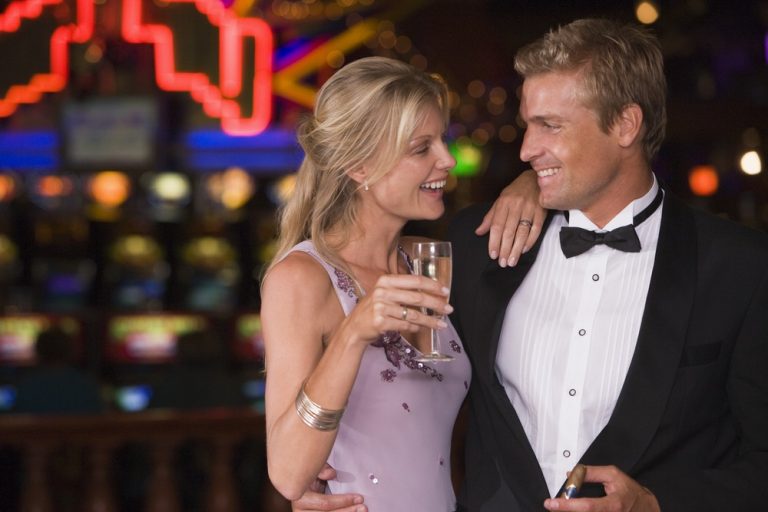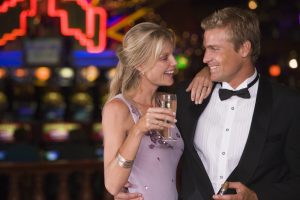 Here's our latest interview with a millionaire as we seek to learn from those who have grown their wealth to high heights.
If you'd like to be considered for an interview, drop me a note and we can chat about specifics.
My questions are in bold italics and his responses follow in black.
Let's get started…
How old are you (and spouse if applicable, plus how long you've been married)?
55 and 54 respectively. Married 31 years.
Do you have kids/family (if so, how old are they)?
Two grown children ages 26 and 24.
What area of the country do you live in (and urban or rural)?
Southeast
What is your current net worth?
$2.1MM+
What are the main assets that make up your net worth (stocks, real estate, business, home, retirement accounts, etc.) and any debt that offsets part of these?
Stocks: $1.5MM
Bonds/cash: $250K
House: $350K
Misc.: $75K
What is your job (type of work and level)?
Corporate finance executive.
What is your annual income?
$200K+
How did you grow your income so high?
The best thing that I ever did career wise was to get my MBA (10 yrs. after getting undergrad degree). This opened up opportunities to me that would not have been available otherwise. Thus my first 10 years out of college were relatively stagnant career and income wise.
Obviously working extremely hard is table stakes for success. The other key is to learn your business, build relationships, and be proactive in exerting leadership on a daily basis. Be a problem solver not a problem finder.
When you are starting out, it's critical to learn about other parts of your business besides your current scope. Seek out opportunities to interact with leadership and to build relationships with others in your organization. And exert leadership on projects or other applicable areas. Step up to fill gaps and get stuff done. I see many young associates who stay locked in their cube from 9-5. You need to get out of the cube and interact. This lays the groundwork for advancement.
[Editor's note: This is what I call over-performing. Those who do more get paid more and receive higher raises.]
What is your main source of income (be as specific as possible — job, investments, inheritance, etc.)?
My job.
What is your annual spending and what are the main expenses you have?
Our base spending has dropped since the kids are out of the house. We now average around $50K per year for all living expenses and about $5K-$8K for vacations.
We paid off our mortgage 3 years ago and also fully funded both children's college education and one child's masters degree which cost us a total of about $200K+.
We also recently purchased two near-new vehicles and paid about $60K in cash. Now totally debt free.
How did you accumulate your net worth?
My net worth was achieved by simple ESI. I worked hard and that paid off in gradual increases in my compensation. But the big factors were:
1) We always saved from day 1 and this forced us to get used to living below our means.
2) Whenever I got a raise, it was allocated to increased savings whenever possible vs. simply increasing our lifestyle and spending.
3) Bonuses and any tax refunds were almost always treated as windfalls to savings and not spent.
4) Since my mid-30's I've always maxed out my 401K. (wish that I started earlier).
5) My MBA focus was in finance and I became a student of the markets at an early age. I also had some great professors that taught the futility of trying to beat the markets and the benefits of indexing (this was in the early 90's so well ahead of the curve here). So when I refer above to "savings", I really mean investing in the stock market via mutual funds. While early on I did dabble quite heavily in actively managed funds, over the years I've gradually weaned my portfolio to be heavily indexed. My investments have always been 100% stocks with zero bonds. I have only recently been building up some cash and short term bonds to restructure my portfolio for retirement and to provide a buffer against any sequence of returns risk. Except for very early on, I never buy stocks directly.
6) We avoided debt whenever possible. Besides a mortgage and some car loans early on we never financed anything or accumulated credit card debt. We always bought slightly used cars and either financed and paid it off early or paid cash. And we always drive them until the wheels fall off.
7) Have a plan! In my mid 30's, my company was going through a merger and many people were being laid off. During this very stressful time, an older guy in his 50's (that used to be old) collapsed in his cube and had a heart attack. He had kids in college and needed his job badly. Well he survived but that made a huge impact on me. I then built a spreadsheet to track my investments and net worth and established the goal to reach $1MM by age 55 and to retire. I did not want to be that guy. Well I reached this goal several years ago and I'm only still working because I enjoy it and I choose to. You cannot reach your goals without a plan! It's critical to have a plan and track your progress.
What money mistakes have you made along the way that others can learn from (or something you'd do differently)?
In my mid 20's (before MBA), I followed a tip from one of the executives at my company and I purchased $10K of stock in a small company. This was basically all of our savings but I was assured that it was a sure thing. They were developing this product that was going to change their industry…blah…blah…blah.
Well guess what? The stock doubled and I sold and pocketed a cool $10K profit. So I obviously was a genius and I became an instant expert on the stock market. When the stock dipped guess what I did? I bought back in but just with $10K, playing with house money…smart investing. Well the stock continued to dip which made it even more attractive (so said the executives) so I eventually put about $15K more into it. Well we all know how this ends. The company eventually went bankrupt and I lost all $15K. This however was the best $15K I ever spent because it taught me some very valuable lessons:
1) I learned about NOL carryforwards (expensive lesson)
2) I learned that I knew nothing about investing or the markets. But this exposure gave me a huge appetite to learn about this mysterious money machine and about how the economy works. This is what actually pushed me to get my MBA and focus on finance and investments.
3) I learned that a stock can indeed go to zero. Prior to this many people had told me that it could never happen.
4) I learned first-hand the value of diversification.
I'm very grateful that I learned this lesson at 26 versus 36 or 46. If it had been later in life I'm sure that the losses would have been much greater than $15K.
What have you learned in the process of becoming wealthy that others can learn from (what can others apply to become wealthy themselves)?
Back in the day getting an MBA was one of the best ways to equip yourself with the knowledge that you needed to maneuver through the investing landscape. This is not the case today. There is so much information readily available on personal finance that it is incumbent on everyone to get knowledgeable on this stuff. It's really not very complicated but it does take some effort to get educated and the discipline to live responsibly within your means.
What are you currently doing to maintain/grow your net worth?
Earn as much as I can before retirement.
Do you have a target net worth you are trying to attain?
Not really but $2.5MM sounds nice.
What are your plans for the future regarding lifestyle (for instance, will your net worth allow you to retire early, downsize jobs, etc.)?
I feel very fortunate to be financially independent and to be in a position to retire at any time. It's a great feeling to have the heavy lifting done (mortgage paid off, kids' college done, etc.) As soon as I no longer enjoy my current role I plan to retire from career A and move on to plan B which might include teaching, coaching, or who knows what.
Is there any advice you have for ESI Money readers regarding wealth accumulation?
The best advice is ESI. It takes hard work and discipline but it's not rocket science.
There is no shortcut unless you win the lottery or have a trust fund.