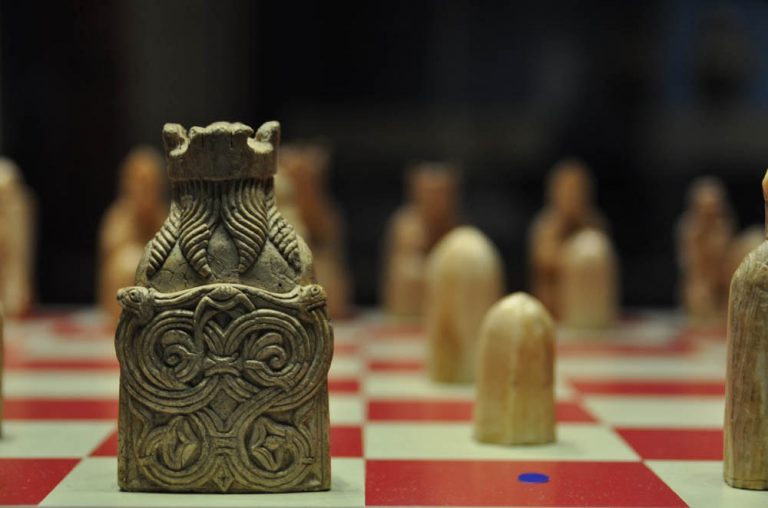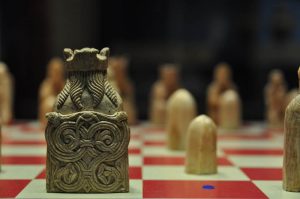 In The Value of Growing Your Career: A Real-Life Example I mentioned that getting my MBA was one of the vital moves I made to grow my income.
Separately, I was listening to an Afford Anything podcast about careers and the issue of return rate on various career investments came up. They were talking more about seminars, training, and the like, but the same principle applies to schooling decisions.
So I thought it would be interesting to look at the difference getting my MBA made to my earning capability. I knew it was substantial but didn't realize how substantial until I ran the numbers, which I did while preparing to write the sequel to How to Go from Zero to Millionaire, Part 1. (BTW, the data revealed that over 28 working years my earnings increased at a compounded annual growth rate of 8.16%.)
But before we get into the numbers, let's review the strange path I took to getting an MBA.
How I Got an MBA
Here's the back story on how I got an MBA:
I had always wanted to have a high-paying job, even as a youngster. Growing up in a lower-middle-class family made me realize I wanted a bit more when I became an adult.
I settled on getting a law degree because we all know lawyers make a fortune. 😉
I picked which college to attend based on 1) its history of getting people into law school and 2) Affordability. I paid most of my college costs myself (through scholarships and working) so I needed something affordable.
As a result, I didn't really consider the school's ability to help me find a job on its own merit (which was weak) — because I had no plans to get a job right after undergraduate school.
Well, as many well-thought-out plans have a tendency to do, mine went awry. I took an internship with a lawyer, hated it, and was now back to ground zero.
My college boss and mentor suggested I try a marketing class since I was doing marketing for him (I worked in the alumni office).
I took the class the first semester of my senior year and LOVED it! In the class the professor said, "The best marketing company in the world is company XYZ." (FYI, XYZ was a Fortune 500, name-brand company.) I decided then and there that I wanted to work at XYZ.
I sent XYZ a cover letter and resume and, as you might imagine, they sent me back a "sorry we don't recruit from no-name schools" letter. That's not exactly what it said, but that's what they meant.
So now I had two choices: 1) look for a marketing job somewhere else or 2) figure out a way to get into XYZ.
I tested the waters of the first option and discovered I couldn't find a job in marketing. My school had zero companies recruiting for marketing (and only a couple recruiting for any sort of business). I could however work for the state's department of game and fisheries for $18k a year. Ugh.
At this point I somehow found out about MBA programs (they were off my radar for some reason, probably because I had been so focused on being a lawyer. Also because I didn't know any MBAs (or even executives) but I did know lawyers.)
I found out that XYZ recruited heavily at MBA schools, so I took the GMAT, scored well, and started applying to grad schools.
I applied to two sets of MBA programs (after I had done my research): 1) the more elite schools like Michigan, Stanford, and Northwestern and 2) schools I felt like I could get into like Iowa and Indiana (I'm from the Midwest).
The elite schools laughed about as loudly at me as XYZ had. I got "no thanks" letters from them.
I got accepted into two or three schools, all of them from the mid-tier of the Big Ten. All of them had XYZ listed as recruiting and hiring from the school.
They were all relatively affordable, but one had an assistantship up for grabs. I applied for it, went to an on-campus interview, and they hired me.
I decided to attend that school and worked every weekend night for two years running the campus movie theater. In exchange they waved all my tuition and my room costs (I believe) plus paid me $300 a month. I was rich!!!!
I went to school there for two years, did well academically, and held a nice internship between the two years. When recruiting time came around, I interviewed with a couple companies just to get practice, but my focus was on XYZ. (In hindsight, I do NOT recommend a focus-on-one-company interviewing strategy.)
After several rounds of interviews, XYZ hired me and I was off to making six figures in a few years.
Crazy story, huh?
Earnings Comparison
Now let's consider how my lifetime earnings would have fared if I hadn't gotten and MBA (and thus hadn't gotten into XYZ).
It's a bit tough to nail down because there are so many unknowns, but let's start with some reasonable assumptions:
I would have likely earned somewhere around the $18k mark to start.
I would have had two extra years of earning (30 versus 28) since I would have skipped grad school.
I could have earned the same 8.16% annual increases, but I doubt it. Part of what boosted me so much was the level of companies I worked for, especially early in my career, and I wouldn't have had that without attending grad school.
So with that said, here are some possible non-MBA outcomes:
If I had started at $18k, worked 30 years, and had 3% average annual increases, my earnings over those 30 years would have been $856k
If I had started at $18k, worked 30 years, and had 5% average annual increases, my earnings over those 30 years would have been $1.2 million
If I had started at $18k, worked 30 years, and had 8.16% average annual increases, my earnings over those 30 years would have been $2.1 million
Now for the comparison:
What I actually earned in 28 years of my career was $3.9 million.
So, does the MBA look like it was a good return on the two years invested? Sure looks like it to me.
Not Just the MBA
The MBA paid off not just because I had the degree itself, but because it opened the right doors. Specifically it opened the door to XYZ that then helped me the rest of my career.
Here's how it worked out:
The MBA got me into XYZ
The starting salary at XYZ was over twice what I would have earned from the undergraduate degree
XYZ trained and invested in me (which made me even more marketable/valuable)
I learned much more at XYZ than I had in graduate school about how to really get ahead in business
The name-brand of XYZ helped me get hired at my next several jobs and impacted almost my entire career (imagine having Google or Apple on your resume these days, that's what XYZ was — and still is)
Through the jobs I had I also learned the seven steps to growing a career. So I don't think I would have had anywhere near the annual salary gains I experienced if I had taken the job out of undergraduate school.
Yes, there were many benefits of the MBA. I'm probably even forgetting some.
Return Rate
So, what was the return on my investment?
In some ways, it was an infinite return since I made so much more but didn't spend anything. I'm so thankful for that assistantship.
You could say my investment was those two earning years I gave up, but the differences were so vast it's hard to think that's even reasonable. If we do factor in the two years, my MBA paid out after the second year I had it (I earned more in two years after my MBA than I would have earned working four years with the undergraduate job — even if I had 8.16% increases with the undergrad job.)
Instead of a return rate percentage, let's look at actual amounts.
The MBA allowed me to earn somewhere between $1.8 million and $3 million more than I would have otherwise.
And as far as quality of life, I KNOW I enjoyed my MBA career much more than I would have the undergrad career. (And I'm guessing I enjoyed my non-work life better too, though that's hard to estimate.)
It's quite reasonable to assume I'd still be working with the undergrad career (and would be for quite some time). Ugh.
MBA Return Rates
So what does that mean for someone looking to get an MBA these days? Is getting one still a good return on the investment? I'll let you review these two posts and decide for yourself: Calculate the Return on Investment for an MBA and MBA Programs with the Highest 10-Year ROI.
As for me, here are some tips I think will maximize any investment in getting an MBA:
Be sure that any MBA school you consider has the prospects of getting you the job you want at higher pay. If you get paid the same after getting an MBA or stay at the same job, it's two years and a ton of money down the drain (unless that job opens up a path to more money in the future).
Try to make costs as low as possible. The lower the cost the better the return.
I prefer the strategy of getting into the lowest-ranking school (which is usually the lowest cost) that gets you into the job/company you want. IMO these have the best returns. (FYI, I went into XYZ with others who had MBAs from Harvard, Wharton, Stanford, and so on — a who's who of MBA schools. The difference between us? I had no debt from grad school and they had tens of thousands of dollars — I know because they were my friends and complained about it.)
That would be my criteria if I was to go back again or advise someone considering getting an MBA.
I know there are many savvy business people who read this blog. What do you think about the value of an MBA? And what are your guidelines for picking a school?
photo credit: Pleuntje 12th century chess via photopin (license)