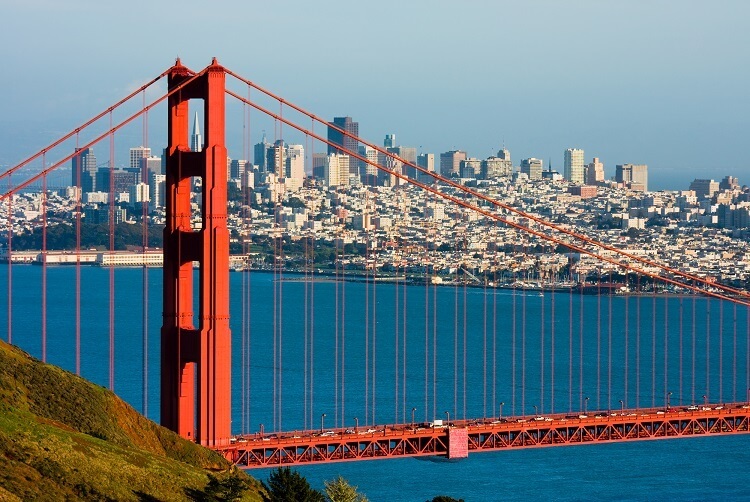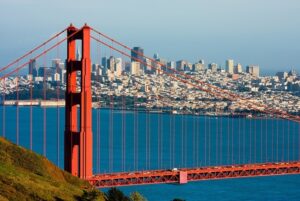 Here's our latest interview with a millionaire as we seek to learn from those who have grown their wealth to high heights.
If you'd like to be considered for an interview, drop me a note and we can chat about specifics.
This interview took place in August.
My questions are in bold italics and his responses follow in black.
Let's get started with some background provided by the interviewee…
BACKGROUND
I wanted to add a little background as I think it's important to our story.
I am originally from Chicago, my parents divorced when I was 2. My dad went to jail for 5 years for drug related reasons and my mom, brother, and I moved in with my grandparents. My mom is an alcoholic and has never had a job for as long as I can remember.
When I was 13, I got in trouble for smoking and selling marijuana. My dad since out of jail moved to Monterey, California where he had a long time friend that helped him get back on his feet. My dad completely turned his life around and we all agreed it would make sense for me to go live with my dad at this point. Now, even though my dad turned his life around, we were more like roommates than anything else, but I have to give my dad credit for doing the best he knew how. My dad became a landscaper and was able to afford us a decent life. I think he was making about $50k/yr, which for Monterey is not much.
Thankfully, my dad had a couple of good friends that were the ultimate influencers in my life that really inspired me to become more. One man in particular was a very successful financial advisor. He is my godfather and has always been a good influence on me.
When I was 18, I moved out on my own and have received zero financial assistance since then. I went to California State University, Monterey Bay and received a 4 year business degree. I paid my way through school loan free while caddying at Pebble Beach. I graduated in 2009 and began working as a financial advisor because I saw what a wonderful life my godfather had, and wanted it for myself.
Neither me nor my wife have ever received a penny of assistance since we've been on our own. We also haven't had any stock options or huge windfalls, which is typical for the Bay Area. 100% of our net worth is from making smart decisions, saving as much as possible, and investing the difference, the old-fashioned way.
OVERVIEW
How old are you (and spouse if applicable, plus how long you've been married)?
I am 33 and my wife is 34.
We have been married for 4 years, together for 7.
Do you have kids/family (if so, how old are they)?
We have a 4 month old daughter.
She was born April 9th during the peak fear of COVID which made for interesting times.
What area of the country do you live in (and urban or rural)?
We live in the Bay Area.
What is your current net worth?
Current net worth is $1.26M.
What are the main assets that make up your net worth (stocks, real estate, business, home, retirement accounts, etc.) and any debt that offsets part of these?
Brokerage Account: $650k
Me 401k: $170k
Me ROTH: $20k
Me RSUs: $90k (post tax valuation)
Wife ROTH: $25k
Wife IRA: $73k
Wife 401k: $10k (she switched jobs recently and rolled old 401k)
Condo: $1.05M
Assets: $2.088M
Mortgage: $818k
Wife student loans: $10k
Debt: $828k
Net worth: $1.26M
EARN
What is your job?
I am a financial advisor and my wife is an occupational therapist.
What is your annual income?
I will make about $275k this year and my wife makes $95k.
This year due to COVID and my wife's maternity leave, my wife will likely make ~$40-50k but we are hoping for it to get back to $95k by 2021.
Tell us about your income performance over time. What was the starting salary of your first job, how did it grow from there (and what you did to make it grow), and where are you now?
I first started as a caddy at Pebble Beach in high school. I was 17 when I got the job and worked weekends. I'd make about $200 a day. I caddied all through college and made about $30k/yr while going to school full time.
My school was only about $12k/yr and I lived with roommates which made my rent $600/mo. I lived very frugally while still enjoying life as much as possible.
I graduated in 2009 which timed perfectly with the financial crisis. Caddying all but completely dried up, which is probably the best thing that ever happened to me. You can easily make $75k being a full-time caddy, and this was my plan. I had to find new work, so I asked my godfather for advice. He suggested I apply for the company he worked for and said he would put in a good word for me, but I was otherwise on my own. I got an offer and started at $45k.
Here is a timeline of my income since then:
2009: $30k (a little caddying, a little as a financial advisor)
2010: $45k most of the year spent as a trainee
2011: $45k full-fledged financial advisor but having little success. Towards the end of this year I was called in to my managers office to get let go as I was falling behind my goals. I basically told him I wasn't going to accept this and asked if there was any other role in the company I would be a good fit for. He made an introduction to the manager of a financial center financial advisor, a new program being rolled out by the company.
2012: $40k I was unemployed for about 3 months while waiting for the transition to the financial center. I ultimately decided I wanted to move away from sleepy but beautiful Monterey to the Bay Area for better opportunity. I started my new role in the Bay Area late 2012.
2013: $95k I am finding a lot of success and doing very well in my new role, but this is a salaried job.
2014: $60k I decide to go back to 100% commission and try to build my own book of business again, this time with much more experience under my belt. I knew I was more or less at my ceiling in my current role.
2015: $100k having a lot more success the 2nd time around.
2016: $140k
2017: $170k
2018: $200k
2019: $230k
2020: ~$275-300k the thing I love about my job is there are no company politics or promotions. I make more money by having more clients that I have to find myself. If I want a raise, I have to work harder.
My wife took a much more stable path, she went to UCSD and then went to a small school in Arizona to get her Masters in Occupational Therapy.
Her first job out of college she was making $75k and just now is up to $95k from the standard COL raises.
I am incredibly thankful for my wife, because the only reason I decided to go back to 100% commission was due to the stability of her job. We could handle me failing again. While we weren't married at the time, we were living together and knew we wanted to spend the rest of our lives together.
What tips do you have for others who want to grow their career-related income?
I just never took no for an answer. Even when I was getting fired for underperformance, I simply wouldn't let it happen. I learned from all my failures and kept striving for success.
I also think it's incredibly important to pick a career that has high income earning potential, if that's your goal. I am definitely not the smartest guy in my office, but I am for sure the hardest working. My world is surrounded by people with huge egos that went to Harvard Business School and the likes, so I've always felt like an underdog that had to work 3x harder.
Also, I dropped everything and moved to a city I knew no one in simply to try and make more money.
What's your work-life balance look like?
Now, it's pretty good.
As a financial advisor I am essentially my own boss. The first 5 or so years it was miserable.
Wife's work-life balance is exactly how she wants it. She loves her job helping older people and clocks in at 7 am and clocks out at 3 pm. On a stress-adjusted basis, my wife earns far more than I do!
My wife would probably do her job for free as it brings her much enjoyment. She's been offered promotions countless times to become the director of rehab in a big facility, but simply wants to continue working with patients and bettering their lives.
Do you have any sources of income besides your career? If so, can you list them, give us a feel for how much you earn with each, and offer some insight into how you developed them?
Just our brokerage account which is set to earn about $25k in dividends this year, all is reinvested, though.
I do not include this in any of our income numbers.
SAVE
What is your annual spending?
We used to be incredibly frugal. As our income has increased we've been a little more relaxed on spending.
We still watch what we spend, but not nearly as closely. When we go out to restaurants, we still don't order the most expensive item on the menu.
I'd say we spend right around $8-9k/mo, which for the Bay Area is relatively small.
What are the main categories (expenses) this spending breaks into?
Mortgage (interest only) + HOA: $3,000
Wife student loans: $500
Food and entertainment: $2,000
Everything else, the occasional trip, household expenses, pleasure shopping: $2,500
Do you have a budget? If so, how do you implement it?
We do not have a budget.
We trust each other to spend when needed and to not spend when not needed. I used to question how many clothes my wife got delivered to the house, but care much less these days 😛
My wife really is a wonderful financial partner and I fully trust her in this department.
What percentage of your gross income do you save and how has that changed over time?
We used to target 50%. We no longer have a target but guess it's still right around there.
We probably save around $10k/mo including 401k. I only contribute 5% to my 401k, which my company matches 100%. My wife only contributes 2% as that is the max her company matches.
I much prefer the bulk of our assets to be in a taxable account which is contrary to the popular belief. This is for several reasons, mainly due to flexibility and investment options.
What's your best tip for saving money?
I have gone from extreme frugal to relaxed consumer over the years.
My best tip for saving money is to find passion in life outside of possessions.
I have been obsessed with being a millionaire since an early age, I think largely due to my upbringing and wanting more from life. I never really had a plan, but figured if I saved as much as I could, I'd eventually get there.
What is your favorite thing to spend money on/your secret splurge?
For my wife, it's definitely clothes! Now that we have a 4 month old daughter, she and her mommy are the most fashionable pair ever!!
For me…as corny as it sounds, I love spending money on stocks. I buy individual companies in our brokerage account and on the 15th of every month I take whatever is left over in our checking account after paying all credit cards and bills, combine that with the dividend income that accumulated throughout the month, and make a stock purchase.
This is incredibly fun for me and I research companies daily figuring out what my big 15th of the month purchase will be. This purchase is normally around $6-10k every month. I guess there's worse addictions out there.
INVEST
What is your investment philosophy/plan?
I think it's important to know that we are swinging for the fences.
Every financial decision we make is definitely on the riskier side, but a calculated decision as I fully believe we can easily be an 8-figure+ family at some point in the future.
In IRA/ROTH/401k 100% of the money is in S&P500 index funds. This is our fallback plan in case I royally mess up our brokerage account.
Within our brokerage account, I buy individual companies that pay and raise dividends. Examples would be GIS, MMM, MO, JNJ, DIS, NKE, SBUX, TGT, etc. We currently have about 40 different holdings, and I try not to add too many new holdings at this point and rather build out the ones we currently have. I very rarely make any sells, I think it's been 2 years since I've sold something.
My intermediate term goal is to build our forward 12 month dividend income to $100k which would make us financially independent. We are currently at about $25k.
Another interesting thing I do in my brokerage account, and one of the main reasons I only do the match in our 401ks in favor of building out our brokerage account, is I sell puts on companies I want to own, on margin. I have a couple of very strict rules with this, I only sell puts on an amount that I can save over the course of a year. So if we save $120k, I will be willing to have $120k in puts outstanding. This is so I can pay off any exercised puts in a reasonable time without paying margin.
I invest the premium received immediately. Most of the time these puts go unexercised. Even during the height of the recent COVID drop I did not have a single put exercised and they've all since recovered. (I'd be lying if I didn't say I was sweating bullets on March 23rd).
I write all puts as long as possible, usually a year or two out. Primary goal is I'd love to be put the shares to continue to build out my portfolio at cheaper prices, but plan B of just keeping the premiums doesn't suck either.
An example of a put I wrote recently: I sold an ESS January 2021 $220 strike put and received $23 premium. I immediately received $2300 in my account in which I will combine with our monthly savings and dividend income and make an investment on the 15th. I would love to buy 100 shares of ESS at $197/share in January 2021, but worst case is I keep the $2,300.
For example, right now our brokerage account is worth $650k and I have $690k invested in individual stocks, $250k in outstanding put strike with maturities ranging from Jan 2021 to Jan 2022, and $40k of collected but unearned premium which is invested, thus $690k invested. I am charged 0% margin interest to do this and essentially have $940k equivalent invested on $650k balance.
I want to stress the fact that this is an increased risk/volatility path I am taking. I would recommend 99% of people to just invest in the S&P500 and to not sell puts on margin.
What has been your best investment?
Our best investment by far has been our condo. I was renting a room in the condo in 2015 with the owner of the condo in the other room. One day he told me he was giving me a 30 day notice that I had to leave. Perplexed, I asked why and he said he was fixing to sell the condo. I asked him to give me a couple of days to see if I could swing putting in an offer before he puts it on the market.
At the time, I had about $70k in a brokerage account and my income in 2015 was only $100k and only $70k the year before that. My wife and I weren't married at the time. I knew the condo was worth about $720k so there were no easy paths to make this happen, either through down payment or even qualifying for the loan.
I talked to my then girlfriend at the time and we decided if we could make it work, we would buy it together. She had no money for down payment as she was aggressively paying down the $100k in student loans she had accumulated, but I had a bit of down payment and she had the income we'd need to qualify for the loan. My wife and I took the owner out for dinner to negotiate. I told him the following:
I think your condo is worth about $720k, the unit was built in the 70s and never once upgraded, the bathroom and kitchen are in rather rough shape. I think it would take about $40k to redo both bathrooms and kitchen (Bay Area is very expensive, basic remodels). Let's save you 5% by not using real estate agents, and you won't lose 3-4 months of me paying $2500/mo rent while you fix the place up and sell it. Given all that, I think $660k is a fair price for both of us, we will pay a lawyer $3k to whip up a purchase contract.
After thinking about it for a couple of seconds he stood up, shook my hand, and said we have a deal. I put 10% down and essentially wiped out whatever money I had in my brokerage account.
We have since refinanced 2 times, pulling cash out both times, which is why we now owe $818k instead of the original $600k. All the cash has gone directly into our brokerage account. Our loan is 10 year interest only at 2.5% and I invest what would have been principle payments into the brokerage account. I figure every dollar in our condo is earning 2.5%, which is not an acceptable return when I am aiming for an 8-figure net worth.
What has been your worst investment?
Hard to say, my investment strategy as a whole may be the right answer, this year.
By nature, dividend paying companies are more value oriented. I am having a pretty tough year performance wise as IVE is down 12% YTD and IVW is up 17% YTD.
I do believe value will be fine long-term, but it's not fun seeing the Nasdaq rip to new highs while my portfolio is staying rather stagnant.
What's been your overall return?
I have dramatically outperformed the SP500 since I started investing around 2013.
The main reason for this is the leverage I employ through writing puts on margin on companies I want to own.
I have earned an average 16% annually since 2013.
How often do you monitor/review your portfolio?
Well, given that my profession is in the markets and that I have a deep passion for managing my portfolio and researching companies, the answer to this is 8-10 hours a day, I'd say.
NET WORTH
How did you accumulate your net worth?
Like I said earlier, 100% of our net worth is from focusing on my career, spending less than we make, and investing the difference.
We've had zero windfalls, which is something I am proud of.
I'd say the 2 biggest decisions I've made so far was buying our condo and giving up my ~$100k salaried job to try and make it again on the commission side. Both of these decisions were incredibly difficult to make and put us in a very strained financial position at the time they were made, but have ultimately been the deciding factors in where we are today.
The other thing is the financial engineering I try to employ whether it be doing cash out refinances on an interest only loan, or selling puts on margin.
What would you say is your greatest strength in the ESI wealth-building model (Earn, Save or Invest) and why would you say it's tops?
Honestly, I'd say all 3 have been an equally important factor to make us hit the millionaire mark at age 32.
If I had to pick one, I'd say Earn has been the most important for us. But, as shown, it's really powerful when you can focus on all 3.
What road bumps did you face along the way to becoming a millionaire and how did you handle them?
I kind of touched on this throughout the interview, but being unsuccessful for the first couple years of my career, and then taking the risk after finding success to going back to 100% commission.
What are you currently doing to maintain/grow your net worth?
I continue to try and grow my business, although I am relatively happy with where I am at today.
There are many advisors in my office that make $1M+ a year, but I am OK at $300k and will take growth naturally and with clients I want to work with.
We will continue to save and invest ~$10k/mo into our brokerage account.
Do you have a target net worth you are trying to attain?
I struggle with this but minimally $5M before retiring, which I think should happen sometime around 40 years old.
However, I am setting ourselves up to live solely off the dividends, so I suspect our net worth to continue to grow in perpetuity as dividends are only one aspect of returns from a company.
One fun thing I love doing is using a compound interest calculator. If my wife and I take our current $1.26M net worth, we do not save another penny the rest of our lives, but work until the normal 65, and our wealth compounds at 10% a year, we will be worth $26M by 65 years old. That's without saving another penny.
I do see us being worth 10s of millions at some point in our lives, simply because the wealth generating machine we've already built is a powerful force in and of itself and we still have many years to continue adding to this machine.
How old were you when you made your first million and have you had any significant behavior shifts since then?
We were 32. It felt cool as I track my net worth daily and it has always been a huge goal of mine.
The main behavior shift is we don't watch spending nearly as much as we used to as net worth and income continue to increase at an acceptable pace.
If we target to save 50% of our income, and our income continues to grow, that allows us to naturally inflate our lifestyles while still saving more an a yearly basis.
Important to note, I saved 50% of my income even when I only made $45k fresh out of college.
What money mistakes have you made along the way that others can learn from?
I think for the first couple years of my career I focused too much on being frugal and saving and not enough on growing my income.
What advice do you have for ESI Money readers on how to become wealthy?
There's lots of way to become wealthy. One of the reasons I want to share my story is because my wife and I did it the old-fashioned way – brick by boring brick.
I come from the poverty ghettos of Chicago. My father and mother are both druggies and alcoholics. My dad passed away when I was 25 from liver failure and my mom is essentially a walking corpse at this point.
I am very proud of the life we've built now as a 33 and 34 year old. My daughter was born a millionaire, and we have more or less guaranteed our financial success. It has taken years of sacrifice and hard work, but I truly believe anyone can achieve financial independence with the right attitude and knowledge.
Start with saving $50 a month, this will train your mind and you will slowly find ways to save more, earn more, and invest more.
Also, I moved to the Bay Area knowing not a soul for the sole reason of there being more opportunity to grow my income. Not everyone can or will want to do this, but try to think outside the box.
FUTURE
What are your plans for the future regarding lifestyle?
The beginning of this journey for me had the end goal of retiring early.
Now that I have built a successful business that I enjoy doing, I no longer feel the dire urge to retire early, but I still want us to be financially independent as soon as possible.
What are your retirement plans?
My goal is for us to hit $5-10M in net worth as soon as possible, I currently think this will happen around 40 years old, or in 7 years. This will give us roughly $150-250k in dividends annually, which is enough to support a middle class life style in the Bay Area.
I have dreams of possibly hitting $100M in net worth one day, even if it's when I'm 60+. If we play our cards right, I don't see why we can't get there eventually.
Everyone laughed when I said I wanted to be a millionaire by 35, we did it at 32. Everyone is laughing when I say I want $5M by 40, I'm fairly confident we will make it.
I don't even tell people I think we can hit $100M by 60-70 years old because 99.9% of the population simply doesn't understand that kind of wealth or what it takes to get there, but I truly believe it's in our cards.
Neither me nor my wife have ever sailed before, but it's both of our dreams to buy a boat around 40-45 and sail the world. If it doesn't happen exactly like that, I imagine we will find ourselves traveling the world one way or another.
Are there any issues in retirement that concern you? If so, how are you planning to address them?
Nothing yet! Just making sure my wife and I choose happiness everyday, as money won't make that choice for us.
MISCELLANEOUS
How did you learn about finances and at what age did it "click"?
Definitely seeing my godfather live in a big house with a nice car.
Having grown up in poverty, this was my "ah-hah" moment where I realized there was more to life.
I'd say around 16 years old is when I started mentally preparing myself that I wanted to be successful financially. Every decision I've made since then has been to stay on this path.
Do you have any favorite money books you like/recommend? If so, can you share with us your top three and why you like them?
I tell everyone that is serious about bettering their financial lives to go read every Berkshire Hathaway annual letter.
Other than that, I'm not much of a book reader. I just pour over annual reports and financial statements from companies all day long.
Do you give to charity? Why or why not? If you do, what percent of time/money do you give?
This is a tough one. The easy answer is no we do not.
The long answer is we have a very giving heart and plan to donate a significant amount of our wealth when/before we die.
It's potentially just a selfish way for us to rationalize our decision, but our belief is compounding our wealth will have a greater impact for society down the road than it will today.
Do you plan to leave an inheritance for your heirs (how do you plan to distribute your wealth at your death)? What are your reasons behind this plan?
We plan to leave enough for our daughter and any potential future children to never have to worry about money, but still have to find their own way in life.
Depending on where our wealth ends up when we die, we plan to leave our daughter $3-5M and donate the rest to charity, preferably before we die.