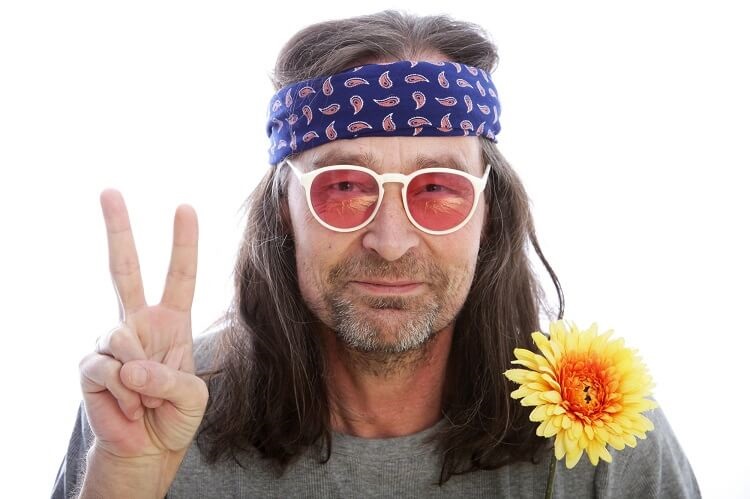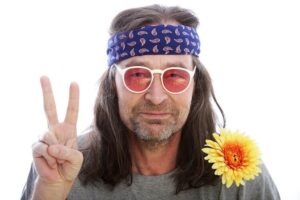 Here's our latest interview with a millionaire as we seek to learn from those who have grown their wealth to high heights.
If you'd like to be considered for an interview, drop me a note and we can chat about specifics.
This interview took place in September.
My questions are in bold italics and his responses follow in black.
Let's get started…
OVERVIEW
How old are you (and spouse if applicable, plus how long you've been married)?
My wife and I are both in our early 70s.
We have been happily married for over 50 years.
Do you have kids/family (if so, how old are they)?
We have two sons and six grandchildren.
What area of the country do you live in (and urban or rural)?
We split our time between the Midwest (where there are grandchildren) and the Southwest (where there is no snow), both urban.
We have done so for 25 years. By design, we are residents of the lower tax state.
What is your current net worth?
Our current net worth is approximately $2.8 million.
What are the main assets that make up your net worth (stocks, real estate, business, home, retirement accounts, etc.) and any debt that offsets part of these?
Taxable investment accounts: $100K
Retirement accounts: $1.3 M
Rental property: $300K
Inherited farm land: $300K
Residences (2): $700K
Operating accounts (cash): $50K
Misc property: $50K
We have no debt. Credit cards are paid in full each month. The properties have increased substantially since purchased.
EARN
What is your job?
I own an engineering consulting firm I co-founded over 30 years ago.
Although retired I still enjoy dabbling with it.
What is your annual income?
Retirement income has been around $150K/year, which includes Social Security, retirement minimum distribution, rental income, investments, and business income. That will decrease as I continue to ramp the business down, but it is more than enough.
Tell us about your income performance over time. What was the starting salary of your first job, how did it grow from there (and what you did to make it grow), and where are you now?
My first job was a paper route at age 12.
In high school, I worked 20 hours/week for 75 cents an hour.
I worked part-time jobs in college. My wife also worked in high school and college.
My first engineering salary was $9,600/year. I was excited after my first raise to break the $10,000/year barrier.
Over the next 20 years my salary increased to about $75,000/year, which was augmented by a side hustle of about $5,000/year teaching at a night school. The teaching experience would become very valuable later after starting my consulting practice.
After about 20 years of corporate life, I started the engineering consulting firm with a business partner. It was time! Never looked back.
Having spent 10 years of those 20 as a sales engineer, the transition was pretty smooth, and the consulting firm was immediately profitable even after salaries. Within a few years my income (salaries and profits) varied between $120,000 and $180,000 a year until I decided to cut back in 2015. Since then I've averaged about $50,000/year with selected projects.
With the same effort I might have made more in the corporate world, but having fun was more important to me than being another unhappy corporate rat. I have enough. In retrospect, the freedom and satisfaction were so worth it. I'd do it again in a heartbeat.
What tips do you have for others who want to grow their career related income?
Invest in an education that will both pay well and provide enjoyment. I loved (and still love) engineering.
But don't overpay for your education. After a few years, it won't make a difference for most jobs. I got a great education at a state university, and was able to graduate debt free. (More challenging today.)
Continue to invest in training and broaden your experiences. My sales experience was invaluable in starting the consulting firm. My teaching experience paid huge financial dividends later when we added training to our consulting services.
Although not for everyone, don't be afraid to go out on your own. The potential for financial success is often greater than working for someone else. Ironically, after becoming established the security if better too. (No single person can fire you.)
As so many others have advised, live beneath your means, preferably in an area with a moderate cost off living. It helps to have a spouse that shares your financial philosophy.
What's your work-life balance look like?
It is fine. As I continue to ease into retirement, I still teach and work on other projects.
Primarily for fun, but some even provide serious income.
Do you have any sources of income besides your career? If so, can you list them, give us a feel for how much you earn with each, and offer some insight into how you developed them?
As mentioned earlier, our income now consists primarily of Social Security, retirement account distributions, and rental income.
SAVE
What is your annual spending?
About $95K/year, including taxes. Could be reduced if needed.
What are the main categories (expenses) this spending breaks into?
Housing (two homes, taxes/fees, no mortgages) $25K
Household (groceries, clothes, utilities, etc.): $10K
Insurance (home/auto/umbrella/health): $20K
Auto (fuel/maintenance/registration for used vehicles): $10K
Taxes: $20K
Misc: $10K
Do you have a budget? If so, how do you implement it?
No. We live simply.
Although we like nice things we feel no need to impress others with our possessions or lifestyle. Never have.
What percentage of your gross income do you save and how has that changed over time?
As retirees, we no longer feel the pressure to continue to save, although we still do.
Upon starting the business, we invested 25% of salary for over 30 years in a tax deferred plan. It added up. We also invested yearly profits (which varied) in regular investments.
Prior to that time, we saved more modestly, between 5 and 10% per year. My regret is not starting early in our 20s, but by being aggressive later we eventually made up for lost time.
What is your favorite thing to spend money on/your secret splurge?
Dining out and travel. We love trying different ethnic foods, which are often very tasty yet inexpensive.
We have camped throughout much of the US, and ten years ago splurged for a small RV.
We do neither to save money, but because we truly enjoy the experiences.
INVEST
What is your investment philosophy/plan?
We invested regularly, and slowly watched the savings grow. Initially, we self managed using several Fidelity funds. No fancy trading — just patient investing.
In 1998, we switched to a financial advisor. This was a referral from my long time accountant. It turned out to be a smart and timely move. When the dot com market tanked in 2000 he had us positioned for minimal damage. The same was true in 2008, and again today in 2020.
After losing some money I self managed, I realized I did not enjoy it and was not that good at it. I was happy to pay a professional advisor, just as I would pay a doctor, attorney, or accountant. The fees are well worth it to me.
The advisor is a fiduciary, and his fee is a percentage of assets. When we win, he wins. I also like that he lives, breathes, and I suspect even dreams finances. He loves finance like I love engineering.
At the risk of stepping on toes, I'm not sure self managing is the best approach for everyone. I've seen several colleagues get clobbered in downturns when their egos got in the way.
What has been your best investment?
An engagement ring for my wife, 53 years ago. Would not be where I am at today, financially or otherwise without her.
Need I say more?
What has been your worst investment?
Once took a flyer on a gold mine penny stock. It was touted by a relative just getting started, and I invested partly to help him out. Lost it all, but it was only $1000. He was embarrassed, but I told him to forget it. Had he won big, I would have been thanking him.
But it did serve as a reminder that speculation is not a good way to build wealth. Neither is the lottery.
What's been your overall return?
Our managed investment funds (both tax deferred and regular) have generated around 8% on average over the past 10 years. Of course, I do not expect that to continue.
Average returns from our rental have been 5%, plus 5% in appreciation.
The farm land is lower and more sporadic, but that is OK. It is still positive, and has been in the family for over 100 years.
How often do you monitor/review your portfolio?
I review statements monthly, and my wife and I meet once a year with our advisor (with telephone meetings as needed) to review accounts.
NET WORTH
How did you accumulate your net worth?
Slowly but surely. As a design engineer in the corporate world, I earned a decent living. This was augmented by moonlighting, and with my wife's part time income after the kids were in school.
My income increased substantially when switching to sales engineering. As a business colleague said, "those who put money in the till, make more than those who take it out." Plus it gave me great skills that were later very useful.
My income jumped again upon starting the consulting firm. It was not immediate, but within a few years my income had doubled and continued to increase. Plus I got to keep the profits of my labors, and nobody told me what to do…priceless.
At the same time, we lived beneath our means, while enjoying the journey. We saved and invested. It wasn't rocket science, although I actually did some real rocket science as a consulting engineer.
What would you say is your greatest strength in the ESI wealth building model (Earn, Save or Invest) and why would you say it's tops?
All three were instrumental in our financial success. But of the three, I would say regular SAVING was key, augmented by frugal living.
The EARNINGS were always good — even with two layoffs, which were incentives to go on my own. But I've seen more than a few colleagues with similar life time earnings not achieve the modest wealth we have. They bought houses and cars that cost twice what we paid. They went on expensive vacations, spent more on luxuries, and more.
The INVESTMENTS have paid off, but I recognized early that I had neither the interest nor the drive to pursue this. I felt my time was better spent on earning money, and letting a trusted professional manage the money. Maybe not for everyone, but that worked very well for us.
What road bumps did you face along the way to becoming a millionaire and how did you handle them?
Less than two years out of engineering school, I was laid off from a defense contractor, along with several thousand others. My wife was eight months pregnant. The experience jolted me, and was a catalyst for starting my own business later.
It happened again when I joined a startup and was let go a year later, being displaced by a friend of the founder who jumped in after seeing the business might actually make it. That adventure cost me both time and money, but it provided valuable small business experience. It also made me less naive. Not everyone is honest.
When starting my business, I watched the billings, bookings, and expenses like a hawk. The earlier road bumps served me well.
Do you have a target net worth you are trying to attain?
Not really, but the net worth continues to slowly grow. We have enough, and are content. I have no desire to be the richest person in the graveyard.
How old were you when you made your first million and have you had any significant behavior shifts since then?
As I recall, about 50.
One day, when reviewing our finances, I realized we were now millionaires. Didn't slow me down, though, as I was having too much fun with the business.
At that time, both my business partner and I joked that even if we won the lottery, we would probably keep doing what we were doing. How many people can say that?
No significant behavior changes since that time, except we are no longer concerned about our finances like when we were younger.
What money mistakes have you made along the way that others can learn from?
Probably the biggest mistake was not starting to save aggressively in my twenties. We didn't squander our money, but with two young children it seemed like the we never had a surplus.
I sometimes regret selling a house that was almost paid off. In the last 25 years it has increased in value almost three times. At the time, I didn't want to be a long distance landlord, but it would have been a solid investment that paid for itself.
Getting caught up in our emotions, we almost bought a house in a retirement community, but came to our senses in time. In retrospect, that could have been a costly mistake.
What advice do you have for ESI Money readers on how to become wealthy?
There are many paths to wealth, but a common theme is to live below your means. It helps if you have the right partner who shares your financial philosophy.
Earn: Chose a profession that you enjoy, but that also pays reasonably well. Continue to invest in your education. Although not for everyone, if you have the itch, don't be afraid to start your own business as I did.
Do not spend your time doing something you don't like, just to make more money or climb the corporate ladder. Life is short — do something that matters and that you enjoy.
Save: Live beneath your means! Start saving young — even if just a few dollars a month. Take advantage of tax deferred accounts, and never pass up free money from an employer.
If you have debt, pay it off aggressively. The exception being a mortgage, but don't over buy a house, and don't buy expensive cars and other toys. A dollar today is worth many dollars in the future. Just ask Warren Buffet.
Pay yourself first — donate to charity — spend the rest with thanksgiving.
Invest: Keep is simple, and invest regularly. Don't continually tweak your accounts.
If you decide (as I did) to use a professional advisor, check their credentials and use a fiduciary who bases fees on your portfolio performance.
I realize a financial advisor is anathema to many readers, but I learned years ago that professionals often make or save more money than their fees. And they can save time better spent on doing what YOU do best. It has worked for me.
FUTURE
What are your plans for the future regarding lifestyle?
While comfortably retired, I still stay engaged teaching classes on my engineering specialty. It brings in some fun money, but more important it helps younger engineers build better products. A little payback to the old-timers who helped me when I was young.
I also have other interests that keep me involved. When asked that question by my financial advisor, I told him that even if I lived to 500, there would still be things I'd like to try and explore. He often reminds me of my answer.
It has been a joy to watch our grandchildren grow up, even though they remind us how fast life is going by. It has been one heck of a trip.
Are there any issues in retirement that concern you? If so, how are you planning to address them?
Health is always a concern. But so far, so good.
We fully realize we won't live forever, so best to enjoy each day as it comes. Fortunately, due to our ESI finances are not a major concern.
MISCELLANEOUS
How did you learn about finances and at what age did it "click"?
My wife and I both came from working class families that suffered financial setbacks. My father died when I was 14, and my wife's parents divorced when she was 14. We had little, so we both learned frugality at a young age — make it do, wear it out, do without. Looking back, the lessons were valuable ones.
I probably first learned about actual finances from my paper route at age 12. I was never given allowance, so I learned about profit margins (15 cents per week per customer), paying monthly invoices, and watching my savings account grow.
As an engineer, I was aware of project budgets and costs. Starting some side hustles augmented my financial interests. But running the consulting business drove it all home.
Fifteen years into my career, I started an MBA program, but dropped out after I realized it was not taking me where I wanted to go. So I decided to focus instead on starting a consulting firm, rather than advancing in the corporate world.
However, the accounting courses I completed were valuable. I still read various finance books, mainly so I can converse intelligently with my financial advisor.
Who inspired you to excel in life? Who are your heroes?
My parents. My wife. A couple of teachers.
Thoreau. Franklin. And Marvin, an early business mentor who offered sage advice and encouraged me to go on my own.
Do you have any favorite money books you like/recommend? If so, can you share with us your top three and why you like them?
The Millionaire Next Door
, Stanley & Danko (1996). On reading it, I realized I was already on that path, particularly with my own business. But it reinforced my resolve to continue. My all time favorite when I recommend a financial book.
Champaign Living on a Beer Budget. Ferguson and Ferguson (1969). Read it soon after getting married. I liked the philosophy, and it showed frugality could be fun and enjoyable.
The Hidden Persuaders
. Packard (1957). My wife and I both read as teenagers (before we knew each other), and it made us wary of Madison Avenue and all the manipulation. The insights served us well.
All three are still on my bookshelf.
Do you give to charity? Why or why not? If you do, what percent of time/money do you give?
To focus our efforts, we limit our financial contributions to a couple of favorite charities.
For the past four years, I donated over two thousand hours to a Homeowners Association badly in need of management help. In spite of success, it has been less than fully satisfying due to a few terminally unhappy people. Possibly due to their life long mismanagement of their own finances.
Do you plan to leave an inheritance for your heirs (how do you plan to distribute your wealth at your death)? What are your reasons behind this plan?
We plan to leave everything to our two sons.
Both are mature business professionals, and we trust they will use our estate wisely.
Is there anything else you would like to share with us?
Life is short, but a beautiful gift.
Spend your time and your money wisely. Smell the roses. Enjoy the ride. Do stuff that matters. Share your good fortune.
And from a couple of aging hippies — live in peace.