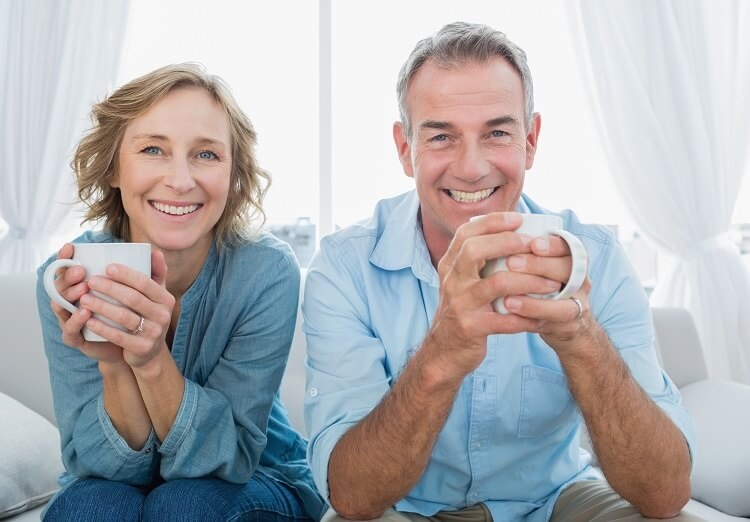 Here's our latest interview with a millionaire as we seek to learn from those who have grown their wealth to high heights.
If you'd like to be considered for an interview, drop me a note and we can chat about specifics.
This interview took place in October.
My questions are in bold italics and her responses follow in black.
Let's get started…
OVERVIEW
How old are you (and spouse if applicable, plus how long you've been married)?
We are 52 and 56 and have been married for 28 years.
Do you have children?
We have 2 children ages 20 and 24.
What area of the country do you live in (and urban or rural)?
We live in the Midwest in a major metropolitan area with great sports teams and an international airport.
What is your current net worth?
I estimate our current net worth to be 2 million.
I say "estimate" because, unlike many of your other interviewees, I do not track this religiously or diligently.
What are the main assets that make up your net worth (stocks, real estate, business, home, retirement accounts, etc.) and any debt that offsets part of these?
The main assets that make up the 2 million are:
401Ks at 700K
Cash 300K
Real estate (our home and one rental) 700K
Deferred compensation and longer term compensation programs at work come out to approximately 200K but this is subject to the fluctuating profitability of the enterprise so I don't really think about it as money in the bank. Up until now, it has always paid out as scheduled, but one never knows.
Our only debt is our mortgage, the balance of which I already deducted from the real estate number listed above so it is not an offset in terms of the amounts already shared.
I don't count cars or any other tangible assets.
EARN
What is your job?
I am a Vice President of Human Resources for a global manufacturing company and my husband owns his own business doing a myriad of property management and property development work both commercial and residential.
He has never advertised but has always had far, far more work than he could accept. He has not been interested in growing or scaling his business. He just focuses on doing beautiful, high quality work that stands the test of time and has never had one disappointed customer in the 30 plus years he has been in business.
What is your annual income?
My annual income varies between 300K and 400K per year depending heavily on the size of the various annual variable compensation awards for which I am eligible.
My husband's income is around 100K give or take, depending on the year.
Tell us about your income performance over time. What was the starting salary of your first job, how did it grow from there (and what you did to make it grow), and where are you now?
The starting salary of my first job was minimum wage. I was 15 years old and just wanted some money to spend on clothes and movies. My parents were divorced and my mom worked 7 days per week. We did not go hungry, but there was no one at home passing out cash for incidentals shall we say.
So, I worked at a local tennis club on Sundays (the least desirable shift) and closed the place up on my own at the end of the day. It would be very late at night and there I was at 15 counting the cash and locking up after everyone left. I don't think I would let my daughter do that! Anyway, I have never been without paid work since then
Fortunately, my father paid for my undergraduate college tuition. I worked the entire 4 years – typically two jobs – to have food and money for clothes, etc. I did everything from bartending, waitressing, catering, essentially any work that involved tips and access to good meals!
I took 3 years off between undergraduate and graduate school. I worked in a major hospital that was part of a prestigious University during the day as a Neuropsychometrician (administering neuropsychological tests to patients of every age who had suffered any sort of brain trauma) and worked at a restaurant at night. I did not save one single dime. But I gained a lot of experience both for my career and for life. I would not change a thing.
Childhood was not great for me so this time living on my own and supporting myself with no other responsibilities other than for myself, was a excellent.
My first year working at the hospital full time, I believe my salary was about 19K gross. I actually received a profit sharing check from the hospital system for about 1500 dollars! I was on Cloud Nine!
I did not have to pay for graduate school as I worked as a teaching assistant and research assistant for the 9 years it took me to complete my masters and Ph.D. Of course, my actual income was below the poverty level at that time. I remember having to talk to my husband and plan for several months before I could buy a new pair of running shoes. We also had 2 children during these years.
My income grew dramatically when I completed my doctoral studies and left academia after 10 years. My highest salary in academia was around 60K. Once I moved into business doing consulting my salary increased to 90K year one and has grown ever since. I have typically given myself my own raises by changing companies.
As a consultant I always had more clients than any of my peers and my clients insisted on working with me. In other words, I developed good, strong relationships and always tried to under promise and overdeliver.
Eventually the travel of the consulting became too much and I accepted an offer from one of my consulting clients to go "in house." Their first offer was about 30K lower than I would accept, so I said "no, thank you." They came back to me 5 months later and we agreed on an acceptable salary. It was about 25K more than I was making as a consultant.
I have changed jobs twice since then and never hesitated to ask very specifically for the salary I wanted. If you have a good reputation as someone who delivers and has integrity, a company worth working for should be willing to pay for that. Stick to you guns on the compensation you feel you need in order to really throw yourself into the work.
Here is the break down of growth by decade:
Age 20 taxed earnings – $4000
Age 30 taxed earnings – $60,000
Age 40 taxed earnings – $260,000
Age 50 taxed earnings – $450,000 (happened to be a good year of bonuses)
What tips do you have for others who want to grow their career-related income?
To grow your career related income, never burn a bridge, invest heavily in your own education, preferably an area of interest where you have a true passion, and ignore the naysayers who always have an opinion but rarely have the courage to follow their own passions.
Understand the sacrifices and make a conscious choice. Don't do it if you will be filled with regret later. I made a lot of sacrifices throughout the years to build my career. I missed parties, missed family events sometimes, missed out on spontaneous socialization with friends. I have been very focused on work and supporting my family.
What does your work life balance look like?
My work life balance is terrible, non-existent. I tend to work "all in" and this has been a major factor leading to my salary growth over time.
My consulting work put me directly in the C Suite and I felt very comfortable there even though I was half the age of the people I was consulting to. I never pretended to know something I did not, but I was not shy at all about calling things as I saw them. Lo and behold, people really valued that honesty and came to trust and rely on my input.
Overall, my work ethic and performance over time will likely allow me to retire much earlier than most, but I am still not sure that it is a good tradeoff for the years of foregone leisure time.
Don't get me wrong, I have a lot to show for my years of dedicated career focus. I have traveled the world, many times over, I have been able to provide for my family in a way that I never, ever would have imagined given how I was raised.
Do you have any sources of income besides your career? If so, can you list them, give us a feel for how much you earn with each, and offer some insight into how you developed them?
My husband and I have no sources of income outside of our jobs.
SAVE
What is your annual spending? What are the main categories (expenses) this spending breaks into? Do you have a budget?
We spend about 120K per year and do not have a budget.
As far as categories, I think ours align with what so many on your site have described, but we have a better than average home and take better than average vacations (typically once or twice per year.) So home and vacation are our splurges.
I simply don't have the detailed math to provide you because we don't track any of that religiously.
I am sure we would be further ahead financially if we did.
College expenses for our youngest are the next most major expense that we face but we have that covered in savings.
What percentage of your gross income do you save and how has that changed over time?
We went many years carrying debt, so we should be further along in our saving than we are but it is never too late.
Now we are on an aggressive savings path, trying to invest 30% of my net pay even after maxing out the 401K and catch up contributions at work.
In short, I used to spend more than I should, now I save more than most.
What's your best tip for saving (accumulating) money?
I am the last person who should give tips on saving money. I can give tips on negotiating salary increases, but I am in no position to give advice on savings.
You have many contributors to your site who are far, far ahead of me on that front. I am late to the game on aggressive savings, but I am trying to make up for lost time now.
What is your favorite thing to spend money on/your secret splurge?
As already mentioned, our splurges tend to be vacations and our home.
INVEST
What is your investment philosophy/plan?
My investment philosophy is buy and hold for the long-term.
What has been your best investment?
My best investment by far has been my education.
I have a doctoral degree and a lot of publications – so I went deep on my topic of study and stayed with it for many more years than any of my graduate school peers.
Then I got fed up due to how little people in academia earn and I went into business. I never looked back.
What has been your worst investment?
My worst investment was when I took about 20K and put it on various 3-D Printing company stocks and 2 of the 4 of those companies no longer exist.
At some point I realized that dabbling in buying and selling stocks was sort of like dabbling in brain surgery so I turned it all over to a trusted financial advisor. I know that you and many of your readers don't agree with this approach. However, I know what I am good at and I know very well what others are better at than me.
I have no business managing my investments and creating a strategy to cover me through what will hopefully be a very, very long retirement. I need a professional for that. I have grandparents who lived to be over 100 and both of my parents (gratefully) are still alive and living independently. So, genetics would indicate that I will need to save for a very long retirement.
What has been your overall return?
No idea on the specific number, but there have been good years and bad years. I really don't care as long as I have what I need to fund the retirement I have worked so hard for.
How often do you monitor your portfolio?
Too often.
I am obsessive about checking that all deposits have been made as appropriate and as directed.
NET WORTH
How did you accumulate your net worth?
My husband and I accumulated our net worth by getting up and going to work every day.
What would you say is your greatest strength in the ESI wealth-building model (Earn, Save or Invest) and why would you say it's tops?
For sure my greatest strength is earning.
I have always been direct and assertive about what compensation I want and have also negotiated good signing bonuses, etc.
I had never thought of myself as being a high wage earner until I started reading more and listening more to retirement programs.
What road bumps did you face along the way to becoming a millionaire and how did you handle them?
Our road bumps along the way were unexpected needs that our kids had and needing to help out a family member. I ended up needing to take over guardianship for a distant family member who was unable to help themselves and had never been set up properly for disability. Sometimes life throws a problem at your feet and it is simply wrong to step over it and move on if you are in a privileged enough position to help.
I never counted or tracked and will never know how much cash I spent helping to get this family member properly set up and cared for, but suffice it to say that it took years and lawyers were involved so…..I have always believed in God but since that experience happened I started praying daily, many times per day, to God to just see me through and give me strength. And He did. I am blessed.
Do you have a target net worth you are trying to attain?
I used to have a target of 4 million to retire, but now I see that I could retire any time if I chose to make some lifestyle changes (such as selling our home). So I now focus on getting my kids all of the education they may want and then I will likely retire. So, not so focused on a number anymore.
I realize this is so different from your other readers and contributors – I am sure that my lack of spreadsheets approach is making them all cringe!
How old were you when you made your first million and have you had any significant behavior shifts since then?
I don't know how old I was when my net worth and my husband's added up to over 1 million, but I can estimate that it happened at around 48 years old.
No, we have had no behavior shifts since then. We just get up and go to work every day.
What money mistakes have you made along the way that others can learn from?
A big mistake I have made was to not really face how much I was spending and on what categories.
I think I could have budgeted better for things like clothing and eating out. If I had paid more attention and been more conscious of the dollar amounts, I probably would have altered my behavior and started saving more and saving earlier.
What advice do you have for ESI Money readers on how to become wealthy?
Value yourself and seek to discover where, how and who might value the unique profile of skills and talents that you bring to the table.
And never settle, keep sharpening the saw as Covey said in The Seven Habits of Highly Effective People.
Don't be afraid of change or taking on a new challenge.
FUTURE
What are your plans for the future regarding lifestyle?
I will likely keep working for at least another 5 years.
I need to improve my work life balance for sure and that is much easier said that done.
What are your retirement plans?
In retirement, I plan to volunteer, get a lot of exercise, read, read, read and spend more time with friends and my husband and kids.
My husband is older than me and not in great health so I would like to retire sooner rather than later. Waiting until I am 60 or 65 is probably not going to happen.
Are there any issues in retirement that concern you? If so, how are you planning to address them?
I don't have any major concerns for retirement except the health care coverage which all of your readers and contributors share, I believe.
MISCELLANEOUS
How did you learn about finances and at what age did it "click"?
My parents divorced when I was very young. We went from living in a very upper class neighborhood with no worries about money to the opposite. It took a toll on my siblings and me and I believe has had a life-long impact on all of us in different ways. There was always a lot of stress and angst about money for as long as I can remember. We had our power turned off occasionally due to unpaid bills. That sort of thing.
Personally, I learned about finance by making every mistake in the book. I cashed out a 401K from a previous employer and paid high taxes and penalties – I netted about 36K and spent it on the construction of our home. I held credit card debt. I not only did not budget, I didn't even pay attention to how much money was going where.
I should have been much more intentional and conscious much earlier. But, hey, I was busy working! Seems like a mistake I think others could learn from.
Who inspired you to excel in life? Who are your heroes?
I had a high school teacher who went back to school and earned her Ph.D. at the age of 50 after her 2 kids had finished college.
I will never forget her! It was in her class as a junior in high school that I decided I, too, would get a Ph.D.
To me heroes have nothing to do with money.
Heroes are people who do the right thing such as caring for a disabled child, parent, spouse, being a police office, fire fighter, nurse, doctor. Heroes do the work and expect no special recognition. Heroes just do the right thing and most of them we never know or hear about.
Do you have any favorite money books you like/recommend? If so, can you share with us your top three and why you like them?
Again, I got a really late start but I do enjoy retirement and money blogs.
I read books by Ric Edelman such as The Truth About Money and The Truth About Your Future.
Do you give to charity? Why or why not? If you do, what percent of time/money do you give?
Yes, I give to charity.
I like organizations that are highly rated with Charity Navigator and do not take government subsidies. I prefer organizations focused on helping people who are down on their luck or were born into difficult circumstances.
At this point you won't be surprised to know that I do not track how much I give. Basically, I try to give more to fewer organizations with intention rather than just giving to whomever asks.
More importantly, my husband and I stepped in to help a family member when they were in need. We continue to do so. I have legal guardianship and am responsible for this person's welfare in all respects.
Do you plan to leave an inheritance for your heirs (how do you plan to distribute your wealth at your death)? What are your reasons behind this plan?
I do not want to do anything that would undermine the motivation of my children. I think seeking one's own path in life builds grit and character.
Having said that, I would like to be able to help them with things like weddings, if they choose to marry, and perhaps down payments on their homes, if they choose to be homeowners.
In other words, I would rather help them along the way rather than having them get a windfall when I die.