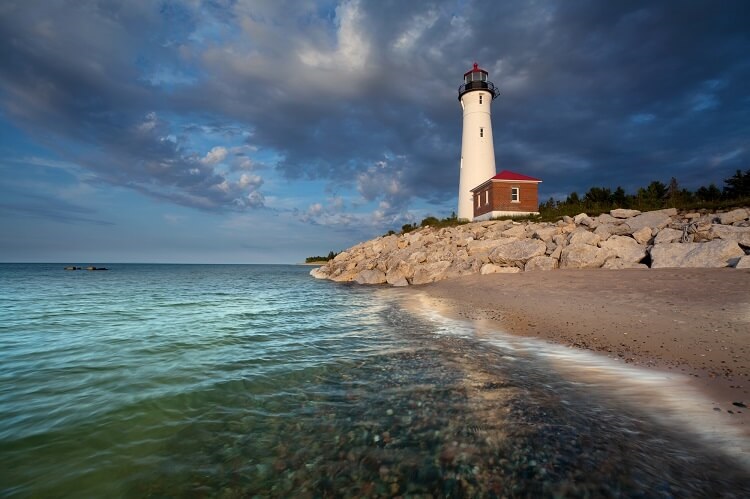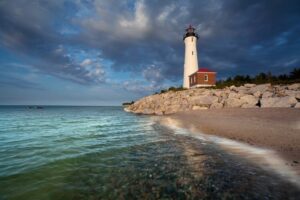 Here's our latest interview with a millionaire as we seek to learn from those who have grown their wealth to high heights.
If you'd like to be considered for an interview, drop me a note and we can chat about specifics.
This interview took place in October.
My questions are in bold italics and her responses follow in black.
Let's get started…
OVERVIEW
How old are you (and spouse if applicable, plus how long you've been married)?
I am 51 years old.
I was widowed in 2016 after nearly 25 years of marriage. I have since repartnered. We live together but are not married.
Do you have kids/family (if so, how old are they)?
I have two amazing daughters.
My eldest (22) just finished her bachelor's in nursing and starts her full time RN job this week!
My youngest (19) is a junior in college studying industrial operations engineering. I have no idea what that is, but she has assured me she will be able to get a job when she finishes her degree!
I am unbelievably proud of them both. I cannot begin to express how grateful I am for them each and every day. And I know their Dad is too.
My partner/boyfriend/person (what do you call your non-husband partner in your 50's?) is a wonderful part of my life. I feel very lucky to have found love again. A second relationship is not always easy, but it's worth it.
I would be remiss if I didn't mention my dog! He is my baby since my girls have left the nest. I don't know what I'd do without him!
What area of the country do you live in (and urban or rural)?
I live in the suburbs in SE Michigan.
What is your current net worth?
$1.8 million.
What are the main assets that make up your net worth (stocks, real estate, business, home, retirement accounts, etc.) and any debt that offsets part of these?
Traditional IRA: $801,202
Roth IRA: $81,790
HSA: $33,993
Acorns: $2,578
401K: ~$65,000 Sidenote: This is an estimate because we only get statements once a year and it's a 'safe harbor comingled assets plan'. This stinks because we have no information on how or where it is invested. Believe me…I've asked. It could be in Chinese gambling stocks for all I know! I only contribute the amount necessary to get the match. It's a shame as I'd like to contribute more, but I'm not comfortable investing my money without knowing where it's going.
Non-Qualified account: $604,717
Cash: $117,168. This includes checking, Vanguard money market attached to my taxable account and a small savings account. I have kept a good deal of cash on hand because…college. Three more tuition payments to go! And our house is in need of some repairs and improvements as it was built 20 years ago. Cement work is not cheap!
Pension: $109,000. I wasn't quite sure how to value this. It's the survivor portion of my late husband's pension. When I am 56 (or older) I can choose a lump sum or a monthly amount which maxes out when I reach 66. The figure is the lump sum I would receive at 56 and could rollover into my IRA…which is the way I am leaning right now.
In my NW calculation I have not included equity in my primary residence nor my share of the equity in the cabin up north purchased with my partner. But (for reference) I've listed these figures below:
Primary residence worth: $300,000
Mortgage on Primary residence: $202,000. We refinanced in late 2015 when my husband was ill to pay medical bills and supplement his disability income. He passed away shortly afterward. I am considering refinancing again soon or just paying the house off when I retire in 3-5 years.
Cabin up north: $25,000. I am not on the mortgage but my partner and I are JTWROS on the title. The mortgage is a little under 50K and it's worth around 100K. Just a tiny cabin in the middle of 11 acres of woods. We love it there.
EARN
What is your job?
I am a part time dental hygienist in private practice.
What is your annual income?
$28,000
Tell us about your income performance over time. What was the starting salary of your first job, how did it grow from there (and what you did to make it grow), and where are you now?
I started working when I was 13 at a lemonade stand which traveled around to local fairs. I made a whole $2/hour (under the table) and got $5 for lunch. It was hard, sticky work standing in a hot box with 5 other people making lemonade for 12 hours a day.
I went to college on an academic scholarship (my mother told me that if I wanted to go…it was all on me.) I worked nearly full time while attending school to help pay for living expenses. I am the first person in my family to attend and graduate from college. I pursued a degree in dental hygiene with a focus on returning to dental school after a few years. For a variety of reasons which I'll discuss below, this did not happen.
When I graduated in 1990 I was making $20/hour and my hubs and I thought we were on easy street! I had planned on returning to dental school in 1994/95 but my stepfather was diagnosed with terminal lung cancer and shortly thereafter my Mom suffered a massive stroke due to an aneurysm. My stepfather died at age 50 within 6 months of diagnosis. My Mom had two major surgeries to clip the aneurysm and is permanently disabled. Going back to school at that point in my life was not possible.
After much rehabilitation and therapy, we got my Mom into an assisted living facility where she has resided for the last 25 years.
At 28 my husband and I decided to start a family. And so we did! I worked full time until our first daughter was born in 1997 and then part time for about a year after that. The stress of motherhood/childcare etc…was too much and my husband was increasingly traveling for work and at that point made a great deal more money than I. So we agreed I would stay home full time. I stayed at home until our second daughter was 4 and my husband was diagnosed with a brain tumor.
Currently I work part time (two days a week) and I really enjoy my career and my patients. It would appear I have 'topped out' at $32/hr. Which isn't bad…but inflation adjusted…not great.
I am at a point in my life where I am trying to figure out what is next for me. My body can't handle too many more years of hunching over. I haven't figured out what I'd like to do next. Yet…
What tips do you have for others who want to grow their career-related income?
I am probably not the best person to answer this question because I haven't really grown my career to amazing heights.
My husband and I both grew up in working class homes where money was always tight. My Mom kept the heat at 58 in the winter and we ate a lot of Spaghettios. My husband wore (and was teased unmercifully) Toughskins and had a bowl haircut done by his stepmom in the kitchen.
He was much more career oriented than I. Once I graduated, he went to college at night and started at the bottom rung of the IT business, went on to become a consultant then transferred to a major automotive supplier as a senior director. We also had the great fortune (during a period when his tumor was stable) to become expats in Germany for 3 years. This was one of the best times of our lives.
At his peak he was earning 150K and I was working weekends when I could. We were a team in all aspects of life. I miss him every single day.
What's your work-life balance look like?
Right now, it's great! I work two days a week and had hoped to start taking classes or traveling more this year. But then…COVID. So I am taking time to enjoy my new grand puppy, work on my garden and figure out what I'd like to do when things open up a bit more.
Do you have any sources of income besides your career? If so, can you list them, give us a feel for how much you earn with each, and offer some insight into how you developed them?
I suppose this is a loaded question for me.
We were nearly at 1 million NW when my husband got the 3rd diagnosis of brain cancer. This time it was not treatable and he died about a year later. His life insurance put us past the million mark, but it was a terrible way to get there. I sort of feel like an accidental millionaire, though I have no doubt we would have been at or higher than my current NW if he were still alive.
SAVE
What is your annual spending?
Approximately $80,000.
This includes college tuition and health/auto ins and cellphones for both girls. This will end for my eldest this December and for my youngest in May 2022.
Obviously I don't make this level of income so I have money periodically transferred from my Vanguard taxable account.
What are the main categories (expenses) this spending breaks into?
Home/Taxes/Ins: $17,569
Auto/Ins/Gas: $12,709
Health (Ins premiums ACA/ deductibles/ Rx): $6,800 (YTD)
Utilities: $11,000
College: $15,000 (this is higher than normal as I had two in college until August!)
Food: $14,400
I don't categorize the remainder. As long as my net worth is going up or staying the same… I don't worry about it too much for now.
Once my girls are self sufficient…my financial picture will look a lot better. I think one of the greatest gifts you can give your kids is the ability to educate themselves. But I also think it's good for them to have some skin in the game.
Do you have a budget? If so, how do you implement it?
I have a general idea of what I spend but no actual budget per se. (I use Mint and Personal Capital).
My late husband was a flow chart sort of guy. Whenever he would bring out the excel spread sheet, my eyes would glaze over.
As I mentioned previously…I don't sweat every penny as long as I know my NW is moving in the right direction and my girls are taken care of.
Currently my partner and I keep our finances separate. We are working on a plan to open a joint bank account to more equally share household expenses.
What percentage of your gross income do you save and how has that changed over time?
I can't really say I have kept track of this. I am certain my husband did and it's probably in an excel spreadsheet somewhere.
What's your best tip for saving (accumulating) money?
Live well below your means.
We live in a nice neighborhood but not nearly as expensive as we could have afforded. Most of our neighbors are middle class and probably have no idea how much money I have. And that's how I prefer it.
What's your best tip for spending less money?
I wouldn't know!
I love shoes and still hear my husband's voice in my ear when I am buying (another) pair of black boots!
I try to cut expenses on things like cable (we just cut the cord) and cell phones by negotiating the best deal possible. This usually involves long phone conversations with people at a call center.
What is your favorite thing to spend money on/your secret splurge?
I may have given it away…above. I love my shoes!
And I cannot leave a greenhouse without bringing home a plant. Or five.
I enjoy wine, too. But most of my favorites are from Trader Joe's and cost less than $10 a bottle.
I also love travel and want to return to Europe as soon as it is feasible to visit the friends I was fortunate to have made while living there.
I am looking forward to exploring new places with my partner. There is a big world out there and I have not seen nearly enough of it yet!
INVEST
What is your investment philosophy/plan?
I was an armchair investor when my husband was alive, but he did most of the legwork.
When he passed away I was…lost. And extremely unsure of myself. I decided to use my Mom's FA whom I know and (still) trust. But this lasted less than 3 years as I became increasingly aware of exactly how much paying 1% of my portfolio with him was costing me.
In the spring of 2020, I decided to begin managing my own investments with a simple mix of Vanguard index funds. It was right around the time the market took a dive/COVID. I managed to get everything transferred over but still lost some serious money in my taxable account.
It's doing better now, but I feel like if I can handle this sort of downturn without panicking…I am in pretty good shape!
What has been your best investment?
Financially, I have no idea. It's too soon to tell! But I am so fortunate to be able to help my daughters with their education.
What has been your worst investment?
Well, not exactly mine…but one I approved.
During the tech boom my husband invested my transferred IRA from a previous employer and put it all into tech stocks. And rode it all the way down to the bottom. $30K. Gone. I am hesitant to invest in individual stocks to this day.
What's been your overall return?
I honestly don't know.
I know it is 1% more than it would have been if I was still with a FA.
How often do you monitor/review your portfolio?
I know it's not healthy…but daily.
Mint helps me keep tabs on my spending.
NET WORTH
How did you accumulate your net worth?
Hard work, savings and a shared goal for the future.
We did everything ourselves and never received a dime for our educations or anything else for that matter.
We supported each other financially and emotionally. Til death did us part.
What would you say is your greatest strength in the ESI wealth-building model (Earn, Save or Invest) and why would you say it's tops?
I was not the top wage earner in our relationship. So the Earn goes to my late husband.
I am now the save and invest part. All things considered, I think I am doing a good job!
What road bumps did you face along the way to becoming a millionaire and how did you handle them?
Lot of things. Cancer, death of parents, illness after childbirth.
It would have been easy to have given up on planning/investing and just spent it all, because life is short. But we (mostly my late hubs) had a plan for retirement. And many, many spreadsheets.
We just kept socking money away for our future. Sadly, he never got to see our hard work and planning come to fruition.
What are you currently doing to maintain/grow your net worth?
I contribute to my Roth, 401K and an HSA when my ACA plan allows.
Trying to buy fewer pairs of shoes.
Do you have a target net worth you are trying to attain?
No.
How old were you when you made your first million and have you had any significant behavior shifts since then?
See above. It would have likely been around the time of my husband's death either way.
In addition to our savings plan, his life insurance made it possible to me to live a comfortable life, help our daughters pay for college and become independent and productive people.
What money mistakes have you made along the way that others can learn from?
I would have started saving sooner and invested more.
I'd have been more careful investing in stocks or anything I don't really understand.
What advice do you have for ESI Money readers on how to become wealthy?
Use your resources wisely.
Educate yourself…whether in college, trade school or on the job. It will pay for itself in spades.
Don't mind what others are doing/buying and live within your means. Nobody really cares if you carry a Gucci purse or drive a Lambo. Pick the things that bring you joy and spend more on those and less on the other stuff.
FUTURE
What are your plans for the future regarding lifestyle?
I plan to retire from dentistry in the next 3-5 years…so age 54-56.
I want to start a second career but haven't worked out what that is yet. It will be a focus for me in the coming years before I hang up my (nitrile) gloves.
What are your retirement plans?
Financially, I will be pretty well set once the girls are out of college and off the payroll.
As mentioned above, I am trying to narrow my interests and come up with a plan to enjoy retired life and be involved in a new career/volunteer work.
Are there any issues in retirement that concern you? If so, how are you planning to address them?
The obvious one…healthcare.
Whether or not to take SS (widow's at age 60) or wait.
How to handle my survivor pension…lump sum, monthly, what age?
And how much is safe to withdraw and at what age? I have run a million Monte Carlo simulations. I imagine I will pay a fee only CFP to help me figure these out.
MISCELLANEOUS
How did you learn about finances and at what age did it "click"?
I was in my early 20's and planning our wedding. We paid for our wedding ourselves and had to dig out of debt before moving forward with the reception and honeymoon payments.
After we paid off our CC debt we never carried a balance again. On any credit card at any time.
Who inspired you to excel in life? Who are your heroes?
I don't know if it was a person as much as a desire to avoid living a paycheck to paycheck existence. To be able to take care of myself.
As far as heroes…it sounds sappy but my husband is the person who comes to mind. He was so good and kind. Everyone loved him and there will never be another like him.
People have complimented me on what a good job I have done raising our daughters. But it was 'us'. We met. Made a life and family together. Figured our way through so many ups and downs. I am just carrying the baton across the finish line.
Do you have any favorite money books you like/recommend? If so, can you share with us your top three and why you like them?
I have read so many!
I loved The Millionaire Next Door
, as did many of your readers.
I also enjoyed Get What's Yours: The Secrets to Maxing Out Your Social Security
by Laurence J Kotlikoff…
Money Confidence
by Kerry Hannon (geared toward newly single women) introduced me to the benefits of an HSA. This is something my FA never bothered to discuss and I feel is an important savings vehicle to help me with medical costs in retirement.
Do you give to charity? Why or why not? If you do, what percent of time/money do you give?
Each year I choose someone to help financially around the holidays.
Last year it was a coworker who is a single mom with no support from her ex. This year it will be my massage therapist…
It's only $500, but to someone struggling…it can make a difference.
Once I am more financially able, I will do more. I have paid for medical and dental bills for family members and friends. It's a small but meaningful thing.
I grew up worrying about whether we would lose our house, have electric turned off etc…I feel compelled to help others avoid that.
Volunteer work will be a part of my retirement plan. Be it in dentistry or another way.
Do you plan to leave an inheritance for your heirs (how do you plan to distribute your wealth at your death)? What are your reasons behind this plan?
I am in the process of updating my will again. It was updated immediately after my husband's death because I had a minor child. I have written it all down, but need to finalize it with my attorney. I plan to leave 30% to my partner (should I predecease him) and 35% to each of my daughters. Should he predecease me, I'll split it evenly between my girls.
Sidenote: ALWAYS have an estate plan. My stepdad died intestate. I was tasked with managing his estate because his sons couldn't/wouldn't. And my mom was in a coma when he died.
His estate got a large sum because he passed from lung cancer caused by asbestos. During this time his youngest son died by suicide, also intestate. The deceased son's portion went to my stepdad's ex wife. Whom he hated.
Make a will; just do it. And have life insurance if you have a family to protect. The girls and I would be in a much different place if we didn't have it. Money doesn't buy happiness, but it does keep the heat on.
I guess on a final note (sorry this is long) I would like to encourage people to enjoy some of their wealth now. I read these stories about working 80+ hour weeks and am reminded of my husband. He was quite frugal and will never get to enjoy any of money he worked so hard to make.
I have seen first hand with my Mom, stepdad and husband that life/health is not guaranteed.
While it's important to save for the future, it's equally important to enjoy some of what you earn. Too many people in my life have not had that opportunity. Once in a while…buy the expensive champagne or the filet mignon or whatever makes you happy. It's worth it.