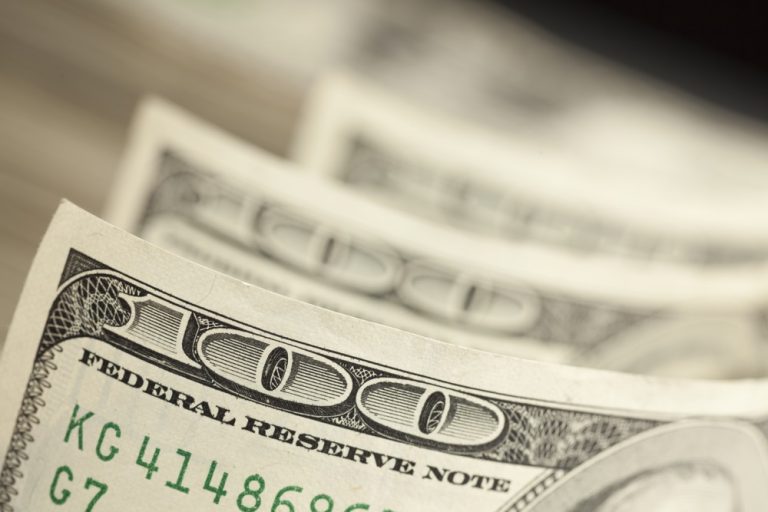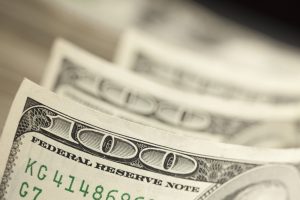 Here's our latest interview with a millionaire as we seek to learn from those who have grown their wealth to high heights.
If you'd like to be considered for an interview, drop me a note and we can chat about specifics.
My questions are in bold italics and his responses follow in black.
Let's get started…
How old are you (and spouse if applicable, plus how long you've been married)?
I am 51 and my wife is 46. We've been married for one year and together for 3 years. Both are remarriages.
Do you have kids/family (if so, how old are they)?
We are a double income, no kids couple. Does two dogs count? I raised a step-son who is now in his mid-20s.
What area of the country do you live in (and urban or rural)?
East Coast, High Tech Area, Mid-cost suburbs for past 20 years. I've lived in the same home and my wife joined me there at marriage. Not buying the bigger home has been a good financial decision.
What is your current net worth?
$1.3M
What are the main assets that make up your net worth (stocks, real estate, business, home, retirement accounts, etc.) and any debt that offsets part of these?
I have taken full advantage of tax advantaged savings accounts such as 401k, HSAs, and Roth IRAs.
His 401k ($835K)
Her 401K ($100K)
Brokerage Account ($120K)
His Backdoor Roth IRA ($45K)
Her Backdoor Roth IRA ($16K) for additional tax savings
HSA accounts ($7K)
Checking and Savings Accounts ($30K)
Real Estate Equity $165K, with Mortgage Debt at $200K
What is your job (type of work and level)?
I am a Corporate Spy, really! I am an internal executive strategy consultant working for a high-tech systems company (same company for most of my career). My wife is a Data Scientist in the healthcare industry.
What is your annual income?
Combined Income is $265K. His $165K, Hers $100K.
How did you grow your income so high?
Him: By staying focused and not making sudden moves. I am an 'individual contributing, non-manager'. Every new role built on the last role but increased my expertise. I have a technical degree, but realized my path to career growth was on the business side of things. Over time, I carved out a unique personal brand, by knowing the technology and my competitors really, really well. I had to learn how to serve executives by finding out what their goals are and helping them make it happen with minimal time investment on their part ( I didn't waste their time).
Her: My wife has had several careers in un-related fields. She works much harder than I do, and loves new challenges. At this point in our careers, her potential is growing faster than mine.
What is your main source of income (be as specific as possible — job, investments, inheritance, etc.)?
Our income comes from our labor, being salaried professionals. We have no "easy money", no ownership interest, stock options, or inheritances.
What is your annual spending and what are the main expenses you have?
The simple answer is we spend about $120K per year on living expense and short-term savings (vacations, furniture).
Our home is modest for our income level.
We try to travel internationally at least once per year, and travel nationally as much as we have vacation days.
We spend too much on good wine and dining out, but cook together at home a lot (of course we do, we are still in the honeymoon phase).
Save $80K towards retirement and health savings accounts.
The balance is taxes.
I don' t keep a spreadsheet, but I do account for it at the end of every month, and we have a cool little savings game we play, which rewards us both at the end of every month with a cash bonus for good behavior. Read below for more.
How did you accumulate your net worth?
So now, I'll answer the spending question the way we think about it, because it is so closely tied to our goal of accumulating net worth.
We are comfortable in our lifestyle so see little need to spend more on ourselves. But we have some common financial goals, like 'pay my taxes' and 'save for the best retirement possible (both length and quality)'. So, we account for our spending in this order:
1) By default, we pay taxes first, whatever my obligations are. I've worked very hard to learn to minimize taxes.
2) $86K Savings is next, we automate EVERYTHING to come out of my paycheck that I can, in this order:
His 401K at the max ($24K), Hers at the max for her age ($18K), company matches that add up to $13K.
HSAs, both maxed out ($7K)
Backdoor Roth IRAs: His $6500, Hers $5500 after taxes (also age based)
Another $12K after-tax goes into a strategy called "Mega Backdoor Roth 401K", most people would put this surplus into a brokerage account and pay taxes on the future gains. I will not have to pay taxes on these gains. Search on the term Mega Backdoor Roth to learn more.
3) All regular bills are paid electronically/automatically, as soon as our remaining salary hits our checking account – Mortgage, Car Payments, Student Loan, Utilities. This ensures we are covered for main bills. We use cashback Visa to save 2% on everything we spend.
4) 2% Cashback Visas are used for dining out, and all the manual spending we do. MONTHLY BONUS for WISE SPENDING: As a relatively new couple, both who were recently independent, I felt it was important to maintain the ability to have some separate money. We needed a way to jointly manage spending, but leave some for our secondary or minor goals. We set a cashflow minimum goal for our checking account ($5K). If we are good and don't overspend, anything that remains above that at the end of each month gets divided between us to spend or save anyway we want. No questions asked (for extravagances the other might not support). We also put an equal third portion into a household slush fund for common goals, like vacations and remodeling goals.
If we are NOT good, there's nothing leftover to fund our 'fun money'. We are "good" almost every month.
What money mistakes have you made along the way that others can learn from (or something you'd do differently)?
I've made some mistakes, and I've had some "learning opportunities" (bets I took, that I intentionally kept relatively small to see what I could learn, but not hurt myself too badly).
Losing Bets:
Multi-level Marketing Sales (Pyramid-like, but legal) in my mid 20's. I did learn a lot about human nature, sales, greed/foolishness. I mostly gained wisdom, and lost time, not money.
Two or Three small dollar investments in startup companies in my industry. Never more than 5% of my portfolio at a time. Big enough to teach me I wasn't very good at picking individual stocks. Small enough to not affect my retirement savings. I have one of those today in the losing category right now, but they are trying to cure cancer, so we'll wait and see.
Assuming oceanfront property would never go down in price. After seeing a gain of over 100% on an investment condo in 14 months, I sold it to double-down and buy two more. The 2007 housing bubble happened. After trying to keep them afloat for a year, I lost the properties to strategic foreclosure (to prevent personal bankruptcy) and all that entails to a credit rating (full recovery, however)
Divorce is expensive. This cost $400K at an earlier time in my life after 13 years of marriage. It was financially costly, but I can legitimately say it was a terrible financial event in my life, not a mistake I chose to make. For many reasons, I am much better off in hindsight, but took a pretty big hit at the time.
What have you learned in the process of becoming wealthy that others can learn from (what can others apply to become wealthy themselves)?
Don't quit a good day job until you know you can do something else better. I tried the real estate investing path as a side gig. I had rental properties, fix and flip, built 3 spec homes, oceanfront condos. At one point in time, I held 10 properties at once. Most of these investments taught me how I DIDN'T want to spend my time, dealing with tenants, or business partners, or contractors. I also realized that real estate investing is work, and is full of people who are willing to work harder for less money than me when compared to my full-time career. Overall, I didn't lose money, I just never made enough to want to keep doing it. Most of the time I tried to get clever and beat the market, I didn't. My salary was almost always a better way to Earn and Save, then other approaches that I tried.
Having more stuff won't make you happy. I spent 7 days in the poorest country in the Western Hemisphere, and expected to see misery everywhere. Instead, I saw happy people with tight family ties (out of necessity). After that, I vowed I would never FEEL poor again from a lack of stuff, and I haven't.
What are you currently doing to maintain/grow your net worth?
See my spending plan above for how we are continuing the savings process.
Now, for the investment approach. Over-confidence can be your enemy. We are trained that if we have half a brain, we are better than average all the time. In investing, it is a statistical fact that 50% of the market at any given time will perform below average. There are almost no advisors that beat the market all the time, and when you consider their fees, it makes it more than likely your advisor will put you in the below average spot. I have learned that the most noble place to be is Average. Average every day, every year, every decade, throughout my lifetime. Doing this is how I will BEAT the market. By removing the human emotion and the investor fees and just be average, I can beat the market. This is hard to accept and hear, I know.
To do this, I use the lowest cost funds, and Robo-advisors, like Financial Engines or Betterment or Wealthfront to help automate trading, rebalancing and tax-loss harvesting. I read a lot and have learned to become very cheap. Cheap on fees, cheap on taxes.
Do you have a target net worth you are trying to attain?
$2.4M in today's dollars is the minimum before I consider retirement. This should happen somewhere between age 57 and 60 if you believe the Monte Carlo analysis.
What are your plans for the future regarding lifestyle (for instance, will your net worth allow you to retire early, downsize jobs, etc.)?
I can retire early at or above my current lifestyle. If I choose to work, my lifestyle can go up dramatically at the expense of later retirement. We'll see…
Is there any advice you have for ESI Money readers regarding wealth accumulation?
Automate everything so you don't become a victim of your lack of self-control.
Look at everything you do in terms of strategic time frames. People who live month to month look at their money and ask, "What will this cost me this month?" I ask, "What will this cost me over 10 years time"– I canceled cable TV when I realized it might cost me $12,000 over 10 years (and I don' t watch commercials any more, EVER). Lots of decisions are like that.
Consider the source of any investment advice you ever get. Do they have your best interests in mind?
Learn about compound interest. Learn about investment tax topics. Learn about balancing your portfolio allocation. Get involved in your retirement planning so you can have a retirement.