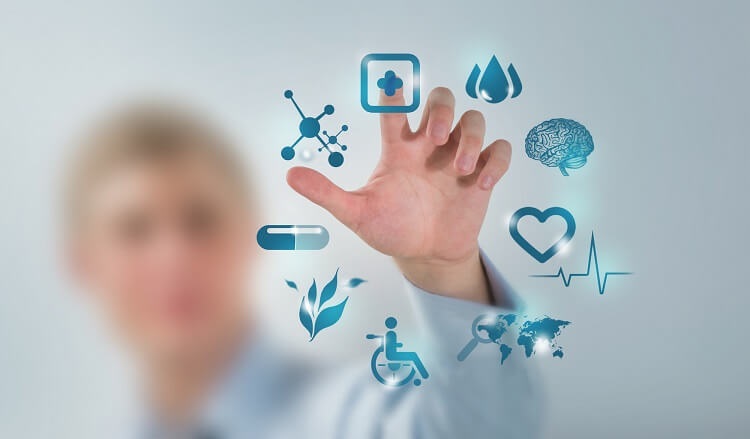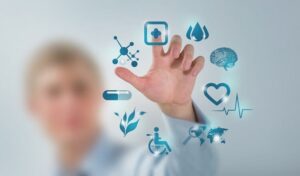 Here's our latest interview with a millionaire as we seek to learn from those who have grown their wealth to high heights.
If you'd like to be considered for an interview, drop me a note and we can chat about specifics.
This interview took place in October.
My questions are in bold italics and his responses follow in black.
Let's get started…
OVERVIEW
How old are you (and spouse if applicable, plus how long you've been married)?
I am 44. My spouse is 43.
We've been married 22 years.
Do you have kids/family (if so, how old are they)?
We have 3 children. Ages 17, 14 and 5.
What area of the country do you live in (and urban or rural)?
Central US small town. No large urban city close by.
What is your current net worth?
$2.01 million not counting business value.
What are the main assets that make up your net worth (stocks, real estate, business, home, retirement accounts, etc.) and any debt that offsets part of these?
My wife and I have everything mixed together so I'm listing our combined accounts for 401k balances etc.
401k – 555k
Business real estate location #1 – 1.98 million
Business real estate location #2 – 309k
Home – 950k
Cash – 284k
Not factored into net worth…
Business value – 1 million to 4 million (I've actually had interaction with current ESI Mentors on trying to determine this).
Debt
Note on Business location 1 – 1.3 million
Note on business location 2 – 258k
Note on home – 565k
Personal LOC – 36k
Wife's school debt – 103k
Primary vehicle – 0% interest – 41k
Secondary vehicle –21k. This car was a business lease my wife decided to keep. We were sending the check in to pay off at end of the lease and then Covid shutdown occurred. I decided I would rather pay interest on it for a few months and keep as much cash on hand as possible. Since there is so much unrest and uncertainty in the current political and business climate I'm still just hoarding cash and not paying off aggressively for a little while longer.
EARN
What is your job?
My wife and I co-own a medical practice. My wife is a physician. I was in the Information Technology (computer stuff) field for 15 years.
My wife was a solo practitioner in her own office. Through a combination of advice from consultants and knowledge acquired at my primary job we realized that we could scale our business into a more robust model by hiring in additional providers and sharing costs. I left my IT job to grow the business and now have the Administrator role over the company.
My wife handles the clinical and I handle all business and admin.
What is your annual income?
2019 income:
2019 was our best year to date.
2020 is looking to be quite a bit less than that due to Covid and time spent away from the office.
We expect 2021 to be back on track.
Tell us about your income performance over time. What was the starting salary of your first job, how did it grow from there (and what you did to make it grow), and where are you now?
I started college at 18 but quit after a year. I went back at 20 and did a 2 year computer tech degree at a local tech school which landed me a job making about 18k a year.
My wife knew from a super young age that she wanted to be a physician and kept that focus through her undergraduate degree studies. She and I were married while she was still in undergrad studies and she went straight through into med school and residency after college.
The year we were married I made 23k. By the time she started residency and started getting a small salary (40k) I had progressed to a higher paid position than that and always made more than her until she graduated residency and had that first full year of being a doctor on her own (150k).
I topped out in my IT career at 60k a year. Part of my IT experience was at a physician management company. The years I spent there I soaked up all of the knowledge I could knowing that I planned to run my wife's practice one day once she graduated and had one.
We broke the 100k a year mark in 2007. The progression has been as follows:
2007 – 109k
2008 – 119k
2009 – 138k
2010 – 248k
2011 – 292k
2012 – 304k
2013 – 352k
2014 – 383k
2015 – 174k
2016 – 356k
2017 – 441k
2018 – 613k
2019 – 1.09 m
What tips do you have for others who want to grow their career-related income?
From a business owner's perspective it would have to be look for ways to scale your business up. It has always involved risk with us but it's calculated risk. We constantly look for new opportunities within our area of expertise and are always open to talking to a 3rd party if they bring something of value for us to look at.
Don't be afraid to swing and miss. I've pulled the trigger on a couple of different ancillary services at the practice and some have worked and some have been costly failures. We've come out way ahead being willing to try to new things even with the failed experiences factored in.
When I worked a 9-5 job the employees that always had the most rapid advancement were always great with the end user. Some of my co-workers were more intelligent and knew more about computers but super hard to get along with and didn't care whether the customer had a pleasant experience or not. When it was time to pass out the raises they would get cost of living increases but never the big jumps.
So much of the work I was doing then and even the work that is done now in a medical practice is geared towards customer service. You have to have the knowledge to do the job but it's equally important to build a good rapport with others to have success long term. Also, you have to show up every day willing to work the long hours when needed.
What's your work-life balance look like?
The biggest problem most physicians face is burnout. There are always opportunities for extra shifts and longer hours to get the big checks. If you combine that with on-call schedules and the back office admin work and you see self-employed docs working 60-80 plus hours all the time.
My wife was burning both ends of the candle prior to me coming on full time. We made a deal that she would only have to do clinical and I would handle all administration and minutiae that doesn't produce income. Rarely does she work more than 30 hours in a week and I work about the same and usually less.
We try to get away a minimum of 6 weeks a year to unplug. Usually we'll do a couple of international trips of a week or two each. We come back energized and ready to push.
Do you have any sources of income besides your career? If so, can you list them, give us a feel for how much you earn with each, and offer some insight into how you developed them?
No, everything comes from one business.
I would love to diversify into other areas but for now all of my energy goes into growing our existing business.
SAVE
What is your annual spending?
Last year is a bad example on spending. We built our dream home and did a lot out of pocket to get everything we wanted. We also gave a way higher than usual amount to charitable contribution.
Prior to 2019 we averaged 120k spending plus about the same to charity. Last year we spent it all.
Back on track this year but I don't have a perfect breakdown yet so I'll give last year's numbers.
What are the main categories (expenses) this spending breaks into?
Here is a close ballpark breakdown of the numbers:
280K – Taxes
75K – Retirement Accounts
35K – Cash Savings
48K – House (property tax, insurance, and maintenance, mortgage)
23K – Cars (payment, gas, insurance, license, and maintenance)
302K – Charitable Contributions
21K – Medical costs
9K – Utilities (garbage, water, gas, electric, phone, tv, etc.)
17K – Food (restaurant, groceries)
10K – Misc Living (supplies, kid's clothes, entertainment, gifts, misc.)
40K – Vacation
12K – Med School Debt
180K – New House Build extra cash kick-in
40K – Mad Money accounts (separate husband/wife accounts, no accountability on the spend)
Do you have a budget? If so, how do you implement it?
We had a strict budget when we were digging out of credit card debt that we managed to accumulate after our first few years of being married. Once we got all that behind us around 2007-08 I backed off and we were more lax for a few years.
Just working on this interview and looking at other millionaire interviews makes me want to dial it in tighter. The only item we totally get carried away on is our travel expenses each year. Obviously from looking at the list if we cut down the charitable giving last year we could have saved a boatload more but my wife and I both felt very strongly about it and have no regrets.
What percentage of your gross income do you save and how has that changed over time?
The past few years we've been at about 8-10% with the best year in the past 5 being at about 20%.
We were horrible at putting much back as we tried to grow the business from 2010 through about 2015. We would always max out the 401k but we have a SEP in place and have only maxed it a couple of times.
We plowed a lot of extra into paying down balances on our previous home and our primary business location and a couple business loans we took on that allowed us to expand more rapidly than we would have otherwise.
I would love to be at a minimum of 25% savings and that's what we plan to reach next year.
What's your best tip for saving (accumulating) money?
If I don't automate funds to funnel to a savings account it seems to find other places to go.
What's your best tip for spending less money?
My wife and I would both be doing ok on spending and then one would see something they wanted and purchase it without checking with the other first. The other spouse would see that item or charge and then decide they deserved something as well and then they would go do one better.
This happened for a few years early on so we decided to setup Mad Money accounts. We can go mad with it and there is no accountability to the other spouse. If she wants to buy game tokens or coffee for 5 friends or new clothes she spends out of her account. If I want to buy a new golf club or nice pair of jeans I'm not concerned about her one-upping me from the account.
I tend to save mine and she spends hers as quickly as it hits the account.
The key with these accounts is that we both get the same amount. That was the case when I made the most and is still the same with her being by far the biggest earner.
All of the bills are paid from the main account but any personal fun items come from the mad money accounts. It has been a great system for us.
As for spending from the main account we both have discussion on large ticket items and decide if the cost is worth the amount of time it takes to earn it. We value our experiences so highly that we'll drop money on two weeks to Asia way quicker than we would a new living room set.
What is your favorite thing to spend money on/your secret splurge?
Travel.
INVEST
What is your investment philosophy/plan?
80% stocks, 20% bonds on our retirement/investment accounts. All through Vanguard funds.
We are heavy real estate in our overall portfolio since our business owns the buildings that our providers practice in.
What has been your best investment?
Building our own medical practice and absorbing the cost of new providers until they were able to get up to break even and beyond.
What has been your worst investment?
Early in our careers we put a few thousand dollars (all the cash we had) into an account with a broker. Within a couple of months it had all greatly diminished in value since the market was tanking a bit so I panicked and pulled the remaining few hundred dollars out.
At the time we had a negative net worth and weren't making much money so it was a tough pill for us to swallow and scared me on the market for awhile. In retrospect we should have left it alone and in the past 20 years it would have multiplied several times over.
What's been your overall return?
In the past 9-10 years with Vanguard it has been overall 12%. No idea what it was prior to that.
How often do you monitor/review your portfolio?
I pull it up every couple of months.
NET WORTH
How did you accumulate your net worth?
We've received zero inheritance. It has all been driven by our business earnings and appreciation in real estate.
Having physician employees at multiple locations allows us to make a nice percentage off of what each generates every year. Economy of scale works very well when you can share staff and office space and keep it all under one entity.
What would you say is your greatest strength in the ESI wealth-building model (Earn, Save or Invest) and why would you say it's tops?
I'm all about increasing earnings.
Most of my efforts are spent on ways to generate more. I want to play overwhelming offense and increase discipline to save and invest more. I realize we have lost time where money could have been compounding if we had invested and saved more earlier so we are scaling the business accordingly to still meet our big goals.
We prefer to increase earnings versus trying to cut all spending down to the bone. We've done that before when getting out of revolving debt but are at a point in our lives where we don't want to scrimp on our daily Starbucks coffee and reusing baggies to save a few extra pennies.
If there is a place in the world we haven't seen that we have high on the list we want to do it while we are relatively young and fit. It's a long ways to retirement and we aren't in a big hurry to get there so we plan to enjoy the journey while also being conscience of not getting too exorbitant.
What road bumps did you face along the way to becoming a millionaire and how did you handle them?
We made firm decisions to delay getting the dream home and nice cars until we hit certain milestones. We had years where our top earning providers brought home more than we did because we were having to absorb the hits that come along with having a business.
My wife and I knew that if we held on and laid the proper groundwork we could have phenomenal results. Anytime we started having doubts we would just invest more back into our employees and double down on the business.
That finally started paying off in 2018 and then 2019 was really good.
What are you currently doing to maintain/grow your net worth?
Ramp up savings drastically.
I'll split my efforts between aggressive savings and paying off the personal LOC and school loans and then the business real estate notes.
I have a list that shows the interest rates on each item and have a solid plan in place that I'm following to attack it all. My game plan has us with only mortgage debt by the end of next year.
Do you have a target net worth you are trying to attain?
10 million in retirement/investment accounts with all real estate paid off.
How old were you when you made your first million and have you had any significant behavior shifts since then?
My wife and I were both 42.
Since the million and 2 million marks were both passed with real estate values factored in versus actually having 2 million in investable assets I'm still obsessed with passing that accomplishment as well.
We have a nicer home than we did 2 years ago and upgraded the family vehicle but that's a tiny amount of our overall take home pay.
I would say overall our behavior is the same as before.
What money mistakes have you made along the way that others can learn from?
Worst mistake ever that still haunts me is us taking all the money they offered her in student loans during her 4 years of medical school.
Tuition was 20k per year and they also offered 20k per year for living expenses. I had a good job and our expenses were super low so we didn't need to take the 20k extra per year but we did anyways. We went out to dinner at least 5 nights a week and travelled around living the high life. We ate better while she was in medical school than we do now. We also squeezed in a trip to Belize one year and who knows where else.
I get nauseated now thinking about how much those $25 steak dinners have cost us. That was an extra 80k in loans for just inflating our lifestyle. I would have been a genius to have invested it in the market then but the smartest move would have been to decline it altogether.
That 160k ended up locked in at 2.8% and it just now got down to the 100k mark. It would have been 80k locked in at that rate and would already be gone. Should we have paid it off already? Absolutely, but there have always been items with a higher interest rate so I've made excuses and let it linger around. It won't see the end of 2021.
What advice do you have for ESI Money readers on how to become wealthy?
Start your own business. It will usually take leverage to grow it beyond the first couple of employees but there are so many opportunities out there.
Invest heavy in yourself and your employees. When there are opportunities to either put the fruits of your labor back into your business or to spend it on personal expenses make sure you've grown it as much as you want to grow it or it's an opportunity lost.
Take care of your business first and it will take care of you.
FUTURE
What are your plans for the future regarding lifestyle?
We have no interest in retiring super early. Our target age to be done is 60.
We take 6-8 weeks off per year and will probably maintain that same amount of vacation until 55 and then start adding a week or two extra here and there.
If we hit our 10 million retirement number way early then we would have discussion as to whether or not we wanted to continue going in to the office every day or ease into a part time role but for now we're pleased with the flow of everything.
We have several big international trip ideas lined up for the next 3 to 5 years so we'll continue enjoying the journey.
What are your retirement plans?
If we've achieved our 10 million and beyond and I didn't have to sell the business real estate to attain it then I'll probably come to an arrangement to continue dabbling with it and earning money from whoever takes the business over.
My wife will be fine with walking away from it all once the time arrives.
We will do a lot of revisiting places that we've seen on our world travels but taking the time to slow down and spend bigger blocks of time there.
We want to be able to fly First/Business Class whenever we go anywhere.
Are there any issues in retirement that concern you? If so, how are you planning to address them?
If our health is ok then it will all work out.
It will be interesting to see what healthcare costs are in 15-20 years.
MISCELLANEOUS
How did you learn about finances and at what age did it "click"?
It didn't click for me until we were late 20s and paying over $800 per month in interest on 40k worth of credit card debt.
Once we added everything up and realized our ship was sinking we both got very serious about making changes to our finances. It took about 3 years from when we discovered how bad things were until we paid the last one off. If our income hadn't been rising the entire time it would have taken quite a bit longer.
During this time there were a lot of financial blogs coming online and I was obsessed with reading every different site I could find.
I wish it had clicked when I was 18.
Who inspired you to excel in life? Who are your heroes?
My father and mother were my greatest inspiration.
No matter what adversity came they stayed positive and always had my back.
Do you have any favorite money books you like/recommend? If so, can you share with us your top three and why you like them?
The only one that I've read over and over is The Millionaire Next Door
.
The Millionaire Mind
by the same author is also great.
My favorite financial blogger for the past several years is Sam at Financial Samurai. I started following him super early when he had just started his site and he gives a glimpse into finance and real estate that's amazing and always thought provoking. He's in a crazy expensive area of the country (SF) but he always puts out a quality product to read and is the only financial blogging site outside of ESI and The White Coat Investor that I still regularly follow.
Do you give to charity? Why or why not? If you do, what percent of time/money do you give?
Yes. I've given as little as 10% of take home and as much as 10% of business gross.
There will always be those that are less fortunate and as long as we are blessed with abundance we'll pass along a portion of that.
Do you plan to leave an inheritance for your heirs (how do you plan to distribute your wealth at your death)? What are your reasons behind this plan?
If my wife and I reach 10 million to retire on we'll just live off the dividends and divide the 10 million among our 3 kids once we are gone. If that figure is more or less we'll still divide whatever is left evenly among them.
We would like to leave a financial legacy for each and feel like we will have supported plenty of charities during our life so none will be assigned to charities upon our passing.
Our children can decide what to do with their windfalls going forward.