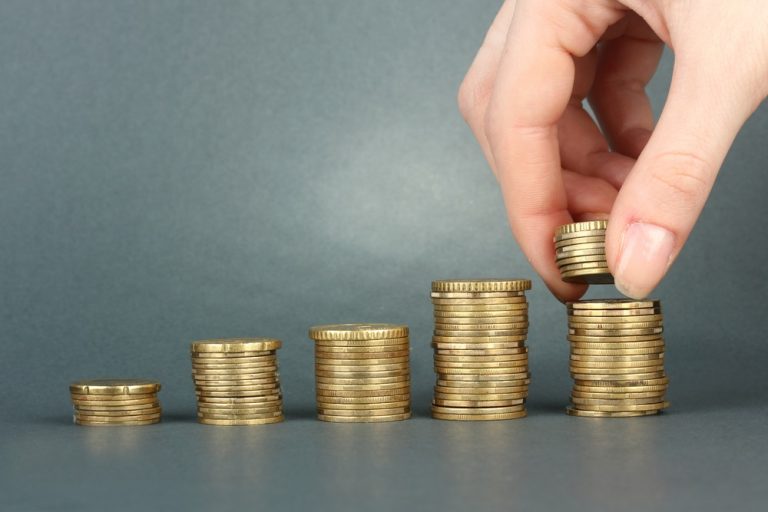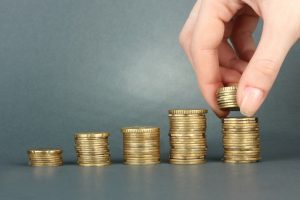 Here's our latest interview with a millionaire as we seek to learn from those who have grown their wealth to high heights.
If you'd like to be considered for an interview, drop me a note and we can chat about specifics.
My questions are in bold italics and his responses follow in black.
Let's get started…
How old are you (and spouse if applicable, plus how long you've been married)?
I am age 40 and my wife is 47. We will be married for 10 years in August.
Do you have kids/family (if so, how old are they)?
We don't have kids. We just have a dog who rules our house.
What area of the country do you live in (and urban or rural)?
We live in rural Pa. We live in the mountains, but are only a 2 hour drive away from NYC and Philadelphia. We get to enjoy a quiet life where we live and can take a short drive to the city for sports or cultural events.
What is your current net worth?
It just exceeded $1,000,000.
What are the main assets that make up your net worth (stocks, real estate, business, home, retirement accounts, etc.) and any debt that offsets part of these?
Our house is worth $220,000
The cash value of my wife's PSERS pension is $100,000
Brokerage Account $240,000
Combined IRA & 403B balances $480,000
What is your job (type of work and level)?
I work in HR for a not-for-profit health care organization. I have a Manager title.
My wife is a public school teacher
What is your annual income?
Our combined annual income is just over $150,000.
What is your main source of income (be as specific as possible — job, investments, inheritance, etc.)?
Our main source of income is our careers.
What is your annual spending and what are the main expenses you have?
We live a frugal lifestyle, but not as frugal as some. We have cable TV, go on vacations, and go to sporting events. If there is a product we truly want, we buy it. We watch our day-to-day spending. We bring our lunches to work and only go out to eat on the weekend. Our living expenses are about $2,500 per month. When we buy a car, we pay cash for a Honda or Subaru and drive them for 10-12 plus years.
How did you accumulate your net worth?
We never made a lot of money. 10 years ago when we were first married, our combined salaries were just over $80K per year. When we got married, I had over $100K saved. My wife came into our marriage with the house and had a good portion of it paid for. We doubled our salaries over the past decade. We have always saved at least 40% of our combined salaries and now save well over 50%. For the last 10 years we had an asset allocation of 75% in stocks and 25% in bonds. All of our investments are in low cost index funds. We just dollar cost averaged into our savings every pay. We now have a 65% stock and 35% bond allocation.
What money mistakes have you made along the way that others can learn from (or something you'd do differently)?
By always following a basic investing practice, I never made any real bad errors there. Before I worked in HR, I worked in digital marketing. I passed up the opportunity to go into a partnership with an old co-worker. He ended up earning a few hundred grand per year now with the business. However, I was true to myself. I did not want to become a business owner. Other than that there were not too many errors. I worked a job since I was age 14 and did not start investing until I was 20. I wish I started at 14. I did not finish my BS degree until I was 29 and MS until I was 38, I guess I could have finished school sooner too.
What have you learned in the process of becoming wealthy that others can learn from (what can others apply to become wealthy themselves)?
Start saving as soon as you can. Save as much as you can. Avoid all of the noise produced by the media. The media produces so little information that is actionable other than sell in a panic or buy at the end of a bull market.
What are you currently doing to maintain/grow your net worth?
We currently save over 50% of our salaries and work on finding ways to save a little bit more each year.
Do you have a target net worth you are trying to attain?
Our target net worth is $2.5M in 12 years and $4M in 20. I already have been at it for 20 years. I know how to play the long game.
What are your plans for the future regarding lifestyle (for instance, will your net worth allow you to retire early, downsize jobs, etc.)?
Our goal is to retire in 12 years. My wife's pension will pay her $64K per year. We are planning on withdrawing only 2% ($50K) per year from our investments. We want to wait to tap Social Security for 10 years after we retire when my wife is 70 and I am 62. We will tap it earlier if there is a long market contraction. We plan on keeping our home in Pa, but renting a condo for the winter months in a warmer part of the country. I would like to still work part-time, so I can at least contribute the catch-up amounts to a 401K and IRA. It is hard to stop doing something you have enjoyed doing for so long.
Is there any advice you have for ESI Money readers regarding wealth accumulation?
Be consistent. Take money from every pay check and invest it. Do it by way of a payroll deduction in a 401K and manually in an IRA. Tell yourself with every deposit that you are buying your freedom.