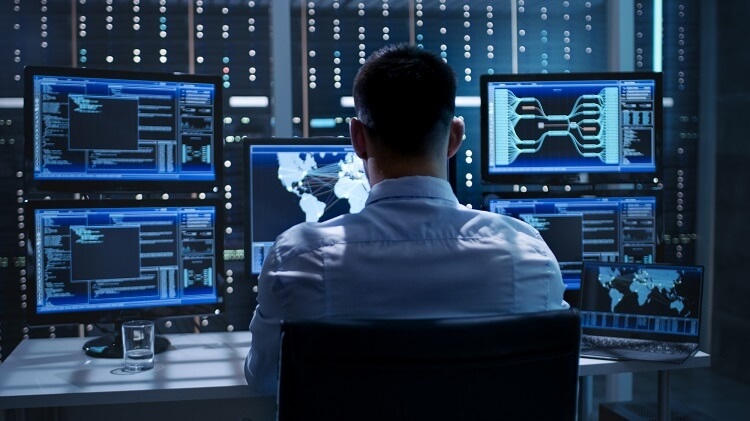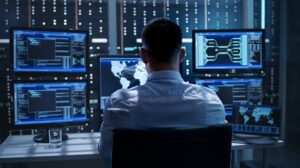 Here's our latest interview with a millionaire as we seek to learn from those who have grown their wealth to high heights.
If you'd like to be considered for an interview, drop me a note and we can chat about specifics.
This interview took place in March.
My questions are in bold italics and his responses follow in black.
Let's get started…
OVERVIEW
How old are you (and spouse if applicable, plus how long you've been married)?
I am 46 years old and never married.
Do you have kids/family (if so, how old are they)?
I have one son, who is 26 years old.
I had sole custody of him from the age of 9.
He has graduated college, married, and lives on his own (in my old house, on a rent to own lease).
What area of the country do you live in (and urban or rural)?
I currently live in a suburb of a major city in the Pacific Northwest, which is where I want to retire (moved in Feb 2020).
I currently am living in an apartment while I find/purchase my permanent home.
I lived in a suburb of a Midwest state capital for 16 years which is where my parents, sister, and son resides.
I have also lived in another suburb of another Midwest city, suburb of two Southern cities, and two years in the Pacific Northwest while working for a major software company for 4 years.
What is your current net worth?
My net worth is approximately $1.847M.
Assets approximately – $1.859M.
Liabilities – $12k (grows by $1k per month, which my son is paying me toward the rent to own of my old house, which he is buying).
What are the main assets that make up your net worth (stocks, real estate, business, home, retirement accounts, etc.) and any debt that offsets part of these?
The majority of my net worth is in the stock market with a mix between retirement and non-retirement accounts, and my home.
My parents have a large life insurance policy on themselves, of which I am a beneficiary (and two siblings).
Also, have some cash, a HSA and other small items that make up a small sum of assets.
Retail Bank – $36k
HSA – $21.3k
401k – $74.7k
Rollover IRA (former 401k from previous employers) – $207.3k
Roth IRA – $266.2k
Taxable Investments – $538.5k
Life Insurance – $340k payout *
House – $250k
Individual Assets (Truck, Trailer, Tools, Collections, Precious Metals, etc.) – $125k **
*My parent's life insurance policy is pre-paid, has no maintenance fees, and is distributed after both of my parents die to my two siblings and myself ($340k each of us). This is transferrable (upon my death to my heirs), and technically in my name, meaning I could sell it if I wanted to do such (and piss of my relatives – Surrender is $375k). They took it out so they would be able to distribute some of their estate, tax free, to their children while they were in their 60s while the fees were smaller, and not worry as much about estate taxes (which Obama was talking about taxing at the time).
** I am probably way undershooting the value of all this stuff but as some assets increase, some decrease, I am not really looking to keep a spreadsheet of value of my hard assets.
EARN
What is your job?
I was recently promoted to Director of Global Security Operations at my company.
I need to re-evaluate my job salary situation as this now comes with employees reporting to me and some other things which have changed my position and need to change my salary to reflect the new way of life.
As part of my advice (below you will see if you read that far) I must re-evaluate or move on if I am staying at the same place.
What is your annual income?
I make around $105k.
I am eligible for 20% bonus, but we have not gotten it for a few years, and this year is COVID, so probably not again.
I technically make $12k a year as my son pays is buying my old house from me, but this is not income, as I am going to decrease the amount of the house cost when he buys it by how much he has paid off.
I also technically earn between $10-40k a year in capital gains from investing. Since I don't see the money – and it all is just taxed – I really don't count that as income.
I also earn about $10k a year in dividends, which I re-invest. This is just from my taxable account as my retirement accounts are tax advantaged, and I don't count that toward income (as it is yet realized).
Tell us about your income performance over time. What was the starting salary of your first job, how did it grow from there (and what you did to make it grow), and where are you now?
Most of my life I have had a job once I hit the age to legally have a job.
My first job was corn detasseling at 13. For those of you not in the Midwest, corn detasseling is waking up at 4am during June/July summer heat, riding a tractor down the rows of corn, and manually pulling off the tassels (the yellow thing at the top of corn stocks that produces pollen to make corn). It was long hours from about 6 am to about 3pm, 7 days a week for 4 weeks. I made $4.00 an hour. It was enough money to live through life (going to movies, buying crap, etc.) for a year until the next summer to do it all gain.
I did detasseling again at 14, but I was now a crew chief, so I drove the tractors. I made $5.00 (Minimum wage was $3.75 FYI). I did this again when I was 15 and 16.
While I was 15 and 16, I umpired baseball as well. This was a March through June job on weekends. You would be paid $8 if you worked the bases or $14 if you worked behind the plate. I played catcher so working behind the plate was great for me and most other kids (umpires) wanted to work the bases. Games lasted about an hour and you typically had two games a day, typically 4 a week, making $56 a week.
When I was 17, I started working at Little Caesars for like 20 hours a week at $4.25. I worked my way up to shift manager/closer at $4.75. I had a love hate relationship with this place as I hated the work, but I worked there until I was 21 off and on based on college, breaks, and what not (which you will hear more later).
My first semester of college at my first school I worked the computer help desk for $6/hr working about 20 hours a week. My second semester (fall semester, as I took spring off when my son was born) I did the same thing. I found out about my son over Christmas break of my freshman year and dropped out of college and worked full time at Little Caesars so I could pay for him to be born.
I transferred schools, and would work in the computer labs for $6 an hour (about 20 hours a week) and also worked at a local GM plant in the mail room or motor pool for $7 when I wasn't in school, doing school work, working the computer labs. I also worked Little Caesars over the weekends. Throw in there some work at Hardees one summer when I quit Little Caesars and got paid $6/hr.
I did all that for a year and a half and got my AS degree. The local college I went to did not have a BS program so I transferred to the main campus. While I went there and lived on campus, I worked computer labs for $6/hr. During the summers, I took summer internships (2 in Minneapolis, 1 in St. Louis) which paid about $3k per month. The internships paid for tuition and room/board, and the computer labs during the school year paid for child support.
I got my BS in 3 semesters and I was offered to stay for my MS degree, while teaching. Tuition was paid by the University and I made about $1500/month in a stipend for room and board. I accepted and it took me 5 semesters to graduate. I did two of the previously mentioned summer internships as well for money during my master's program.
Once I graduated college, I got my first real job. I was a Consultant with Microsoft. My job was to go to client sites, and implement MSFT software. The salary was $56k, plus some stock options, etc. I know what you are thinking, "oh god, dot com millionaire". Ummm, no. I joined MSFT on a Friday and that was my strike price ($132.75). The following Monday the EU announced a several billion dollar fine to MSFT and the stock price tumbled to $60. I never executed those stock options as the price has just about hit that $132 high (there was a stock split) almost 15 years later.
When I first started with MSFT, they put me in a program for recent college graduates to Dallas, Texas for 6 months, all expenses paid, to learn how to be consultants. Since I had no expenses (besides child support) and food, I saved my salary, and eventually put that as a down payment on my first condo. I worked for MSFT for a year and a half in St. Louis then I was transferred to Redmond, Washington (MSFT headquarters). I moved here and was shuffled around a few departments due to re-organization, and eventually ended up getting promoted and making about $75k (plus 25% extra for working the graveyard shift).
Then I had a year from hell. My son was taken away from his mother and her rights were about to be removed. The judge ruled that even though I had a job and a house in Washington, my son's state and Washington child protective services did not have a reciprocal agreement, I had to move back to my home state. I also had to live in a house (not an apartment) and have a salaried job (not hourly). MSFT didn't want me to work remote and I couldn't move to their office in my home state, so I had to resign. I packed up my Washington condo in a U-Haul and drove home by myself.
The first job I could find was working Windows support at a large pharmaceutical company. I made about $40k. I bought a house, which was $145k (very cheap for the area I live in), having to cash in a ton of mutual funds to make the 40% down payment as I still owned my house in Washington, and my debt to income ratio was way off.
I finally sold my place in Washington and found a better job after 8 months making $75k in Cyber Security at a local company (no hour commute any more). I ended up getting up to around $90k after transfers and promotions. I worked there for 6 years and 51 weeks and was RIFed when the company decided to let go of about 50 people in one day. I know the exact amount of time I worked there as I was not eligible for 7 years of service in the severance package.
I lived off the severance package for a while, finished my MBA and started my own consulting company. I worked about 2 years over the next 4 years at some local companies making $75 an hour. Since the work was contract and if I had time between contracts, I saved a ton of money and lived off that and the remains of my severance.
After my last consulting engagement, I got a line on a full-time gig, with a small 100-person company doing Cyber Security. I accepted and have worked there for the last 5+ years. That company was purchased by a large multi-national company a few years ago and I have been promoted within the Cyber Security group.
I also work on the side teaching college at my alma mater as an adjunct professor, but not for a couple years.
Throughout my lifetime, I have had many investments, which I have not cashed in (except when I need cash for items). They are mainly rest and vest mentality with re-investing dividends. However, they do provide "hidden" salaries unfortunately. I have some mutual funds in a taxable account, which for example provide about $20k in capital gains (even though I made no transactions), so my taxable income is usually around $130k a year.
My greatest advice that I have is to not be afraid of change and embrace it and as long as you are prepared for the bumps, you can weather them.
What tips do you have for others who want to grow their career-related income?
I have a few pieces of advice about growing your career:
You never get rich working for someone else. You have to be the boss to make the most money. I have done this for a while and saved a ton of it over the years.
Always be learning. Things don't remain the same, you must stay up to date and learn new things or you will be left behind. Be a lifelong learner. I have an MBA, a MS, and a BS. I also learn about my industry, learn about my company and its market positions, client base, etc. This way, I know how things work, and how I can apply the principals of my job to help us make more money, while not compromising our security or corporate risk.
Staying in the same place, you will get stagnant. Take other positions within or outside your company. The only way you can get ahead financially is if you change your current to something else that lets you grow or you can negotiate a great raise. Most companies only give 2-3% raises which barely keeps up with inflation.
Use your time efficiently. What I mean by this is if something you do takes an hour a day to do and you can spend 8 hours automating it so it takes 5 minutes a day, you are ahead after 2 weeks. Learn how to automate things and make your life easier.
What's your work-life balance look like?
Life is always changing. Right now, my work life balance is much better as I am not teaching this semester and I am no longer living with my son. So, I am free to do more things that I want to do. I miss his company, but I am able to do what I want most of the time after hours.
I have had times when I am teaching (hour drive each way, twice a week, plus 3 hours on campus each day, so 10 hours a week). That on top of the 45 or so hours a week I put in my "day" job.
Do you have any sources of income besides your career? If so, can you list them, give us a feel for how much you earn with each, and offer some insight into how you developed them?
Really the only one I have besides my career is my teaching. I get about $3k per semester (fall, and spring) so maybe $6k a year.
SAVE
What is your annual spending?
I spend roughly $60k a year all in.
What are the main categories (expenses) this spending breaks into?
The major categories for me are Taxes, Transportation, Travel, Housing/Utilities, Insurance, Food, Gifts, and Fun.
Taxes: I spend about $25k a year in taxes between Federal, State, Local, property, sales tax (truck, paid monthly in lease payment), and personal property taxes.
Transportation: I lease a 2018 Chevy Silverado, which I intend to buy at the end of the lease. Lease, gas, and plates are about $5k a year.
Housing/Utilities: I own my home back home, so I just have to pay about $1.5k in rent a month on my apartment (while I find my permanent home, Feb 2020 move so COVID has been tough getting a new house), and $1k in utilities a year. I am looking for a house at about $500k, and I should have between 30-50% down depending on various factors. Hoping my son gets a mortgage in the next few months so my down payment will be about 50% or so.
Insurance: I pay $1200 a year for home and car insurance. I pay about $2k a year for Health, life, disability, vision, medical, and dental insurance.
Food: I splurge here and love to eat. I pay about $1k a month on food in various forms.
Travel: I like to travel and when I do, I splurge here as well. I spend between $2-$5k a year on travel.
Gifts: My son is getting married, so I am giving him $5k toward his wedding. I have funded his Roth IRA with $20k (over several years) so essentially, he will be a millionaire when he retires.
Fun: This depends on my fancy, but this is my slush fund, and whatever else I want to spend it on. A new computer, clothes, presents, some hobby, etc. all come out of this category. $200 a month (spent sporadically).
Do you have a budget? If so, how do you implement it?
Not really. I subscribe to the waterfall method of money management. I have pools of money and when certain pool overflows (or creates a waterfall) I move money to the next pool so that it increases. My basic pools are commercial banking (checking/savings), shorter term money investments, and long term investments.
So for example, my checking account is where the daily activities happen, it also serves as what some people call emergency fund. That account gets a good interest rate so I leave money there until I get too much of it (approx. $20k).
When I get to that point, I look at my goals for the year and see where I need to invest. So, I peeled off $6k and contributed to my Roth IRA for 2020. When I get more later this year (let's say I hit $20k again) I'll put it in my taxable investment account.
What I call shorter term money investments is not what the US Govt calls short term investments. I call this my taxable account. It is unrestricted in terms of access to the money in this account (i.e. don't have to wait until 59.5 to get access to the funds in this account). It also serves as a true emergency fund. My long-term investments are my retirement accounts.
What percentage of your gross income do you save and how has that changed over time?
I save about 40-50% of my income annually via various means.
I save 5% in a 401k, 5% in a Roth 401k, 4% company match in 401k, $3450 in a HSA automatically out of my paycheck. Plus, whatever I have when the waterfall flows (described above). The max for a Roth IRA gets contributed every year. I rolled a total of $40k into investment accounts in 2020.
Over the years, I have saved varying amounts of money but I have always saved as much to get the company match from a 401k. I have never maxed it out due to the fact I don't like the restrictions that are put on 401k for withdrawals. I will put like 10% in but not 15% or more like some people recommend.
I put some money in an Employee Stock Purchase Plan while I was at MSFT and put the proceeds in an UGMA/UTMA account for my son (via IRS allowed gifting). He used it to pay for college, and got complete access to the money when he turned 21. Due to good planning and going to a local school, he was able to make the money last and still had about $20k left over after graduation.
He got a BA in Business Administration from a local state university and works in an accounting department at a local firm. He plans to use the money in the account for a down payment on a house.
What is your favorite thing to spend money on/your secret splurge?
Travel and food.
I love to travel. Two years ago, I spent 2 weeks and just drove the west. 5400 miles in two weeks. Went to 7 national parks, and just had fun. I have driven Route 66. Last year I went on a 3-week vacation to Iceland, Denmark, Germany, Estonia, Russia, Norway, Sweden, and Finland. I have been to 42 countries and all 50 US states.
I also like food. I eat out a lot. Being single and work a lot it is a lot for convenience. I am also 6'6" and not exactly svelte (I am big, tall, and wide).
INVEST
What is your investment philosophy/plan?
I have a couple of investment strategies. I never leave old 401k or retirement accounts at former companies. I put them some place via rollover where I can manage them.
I have a money manager, which watches my Rollover and Roth accounts. They are low fee and I monitor their progress in terms of the market.
My taxable account I have a mutual fund that I have since I was 5 (so 40+ years) and has a tiny basis compared to the value so I have not touched that as I am going to owe a ton of taxes on that when I sell it. I have individual stocks I have purchased over the years (usually something like a $5k investment) in a buy and hold strategy. I usually buy stocks I know (i.e. tech stocks) and have only taken a loss on one stock so far.
For my 401k accounts, I have 50% go to a timed fund (like 2040 retirement fund, I want more risk now, even though I will retire earlier probably). The other 50% goes into an even split of International, Small Cap, Large Cap, Emerging Markets, and Bonds.
What has been your best investment?
My best stock was Apple. I bought in when the company was in a lull after Steve Jobs left the first time. He came back and the company has done well.
I have had others. Red Hat, Tesla, Google, Dell (I don't generally pick individual stocks, but these I knew would do well and I did make money in them).
I have one stock I buy and sell every year. It is very cyclical and I make about 50% on yearly as it goes down to the bottom in February (around $11), and it goes up to around $20 by October. Put $5k in that annually.
What has been your worst investment?
Back a few years ago, oil prices were very insane and gas prices were around $3.50 a gallon. I bought shares of an oil trading consortium which helped sell futures of oil being imported.
Well a few months after I bought it, OPEC announced they were increasing supply and suddenly oil and gas prices dropped, and we have been in a 4-year lull of historically low oil prices. I haven't sold yet, but it is down 75% of the purchase value. Again – a $5k investment, but one day I might just sell it and be done with that Band-Aid rip.
What's been your overall return?
This is very difficult to say due to money being allocated in many places, and hard to track with new money being invested so frequently.
Overall, I would guestimate that I meet or beat the market in my investment accounts, so whatever the stock market is doing, my accounts do similar.
How often do you monitor/review your portfolio?
Monthly for the balances of my accounts but I get daily notifications of any changes.
If a stock was bought or sold by the money manager, I get that notice daily.
Any money added or withdrawn from my checking account I get an email every morning.
NET WORTH
How did you accumulate your net worth?
Spending less than you earn
Invest early and often
Learning to not take money from our savings when things go sideways, learn to tighten your belt
Invest in yourself and your education so you can earn more income
Live modestly
Asking yourself "do you really need this" before you make a purchase.
What would you say is your greatest strength in the ESI wealth-building model (Earn, Save or Invest) and why would you say it's tops?
I would say investing.
I love investing and learning the ins and outs of it. I have done many hours of research and I have been investing since I was 5 years old.
When I was laid off for a couple years, I almost went to become a certified financial planner but couldn't get hired on quick enough before I found a consulting gig doing Cyber Security.
I am single, and have not made the $200k several people on this site do. I make barely $100k now and most have made under that for the 20 or so years I have been working professionally. I just have never spent a lot (saved) and invested early and often.
What road bumps did you face along the way to becoming a millionaire and how did you handle them?
Oh dear god I have had a few.
My biggest is when I was told I had to leave a job paying me almost $100k a year, a condo that was almost paid for, and a great career to move back to my home state to get custody of my son. I took a $60k pay cut, owned two houses at once, and had a job I hated, with an hour each way commute.
It was worth it but basically, I had to restart my career in a new state and I finally have gotten to the point I am making more than I did on the west coast, almost 1.5 decades later.
What are you currently doing to maintain/grow your net worth?
My only debt is my truck, which I will pay off after the lease easily.
I own my home. I spend way less than I earn. I save automatically by payroll deduction, and save manually when the opportunity arises.
Do you have a target net worth you are trying to attain?
I don't have a net worth I am attempting to attain per se.
I would like to retire early or not have to wake up early for work. When that occurs, I will be happy.
How old were you when you made your first million and have you had any significant behavior shifts since then?
I think in 2016 (so 41) or so, but not 100% sure.
I had finally paid off my house and my investments finally had grown to the point I was there.
There has been no change in my behavior.
What money mistakes have you made along the way that others can learn from?
Most of my money mistakes were not really mistakes but things that didn't need to happen because I didn't need them.
Like I bought a new laptop because my other one was 8 years old. It worked and still works, but I wanted something new. I thought long and hard about it and I longed for the new one. I have it now and yes, I love it, but is it that much better than the old one?
What advice do you have for ESI Money readers on how to become wealthy?
Spending less than you earn
Invest early and often
Learning to not take money from our savings when things go sideways, learn to tighten your belt
Invest in yourself and your education so you can earn more income
Live modestly
Asking yourself "do you really need this" before you make a purchase.
FUTURE
What are your plans for the future regarding lifestyle?
I want to retire soon.
I had a goal of "retiring" at 45 but that looks like it might not happen. I moved back to the west coast and must re-evaluate my finances. I must figure out how to pay off my new house build so I can simplify my finances. I downsized a lot when I moved (I literally towed a trailer behind my truck 2300 miles). The sad fact is that I have had a chaotic lifestyle for the last 15 years and now it is time to focus on myself.\
My definition of retiring is basically I don't have to get up every day at 7 am just to get a paycheck. If I chose to do that because it is a job I like, great. I am still striving for that because I am not a morning person.
What are your retirement plans?
Define retirement. I hope to get a job teaching at a university, get several months off a year and travel.
Are there any issues in retirement that concern you? If so, how are you planning to address them?
Healthcare. It is expensive, and I am not in the greatest health.
I am hoping to do more about that in retirement. Sleep and exercise are things I don't have time for now and quite frankly those are the two best things for your health. Plus, I have severe seasonal allergies, so moving out west will do wonders for my sleep and breathing ability.
MISCELLANEOUS
How did you learn about finances and at what age did it 'click'? Was it from family, books, forced to learn as wealth grew, etc.?
My parents gave us an allowance when we were kids. $0.50 a week and $0.25 went to the church. If we wanted to buy something (a GI Joe figure) we had to save up our own money. This made me good at savings, as well as made me want my own money and start to work as an early teen.
At 9 years old, when we moved to Asia, I had to negotiate my allowance and expenses with my father. We had a signed contract for 1 year. So, it was something like $1 a week for allowance, here were my chores, here were the penalties for not doing your chores, and you get $14 a week for school lunches. So, my dad would hand me $15 on Sunday for the week. If I spent all my money and didn't save my allowance portion, I couldn't buy things. If I didn't eat, I could spend more. Life lessons about a non-renewable commodity.
I did the same thing with my son however his schools were crap about allowing parents do this. He was not allowed to bring cash to school. He had to save 50% of all money received as presents and he got access to it when he was 16, so he had a few hundred bucks in a bank account for him, and he was happy when he started going on dates, wanted gas money, etc.
As for books or what not, I don't read books. I am a very slow reader and just cannot commit to the time to read an entire book, and don't get the enjoyment out of it. That being said I spend 4-8 hours a day reading. I have RSS feeds of over 100 FIRE sites, and read the articles as time permits. I also read magazines from my brokerage firm as well as some of my parents snail mail (as it goes to my house) which they subscribe (Kiplinger, money magazine, etc.) I get relevant up-to-date information, just I digest it in a different format (web posts) versus traditional print media.
Who inspired you to excel in life? Who are your heroes?
Pretty much my parents. My dad, who was promoted to director of Asia operations for the largest corporation on the planet at the time, moved us from the USA to Asia for 4 years in the 80's. He did some things that many of his Ex-Patriot (US people overseas) co-workers did not do. We didn't have a maid, we didn't live in a huge apartment, etc. My mother worked as a schoolteacher and we lived off her salary in that country. My dad left 100% of his salary in the USA, and didn't touch it (he made over $125k).
So, we lived off a $60k teacher's salary and when we moved back to the USA, we had $500k in salary sitting there that he invested. We as kids didn't feel cheated because we traveled, and wanted for nothing.
There were two other "defining moments" that were sort of throw away comments my dad made which had huge effects on me.
We were in Tokyo, Japan and were visiting Akihabara. This is the place were all electronics were being sold and my dad pointed down the street and saw kids buying computer parts. He said, "You see those kids (pointing to 8-year olds), they are building their own computers and they are not much older than you." I strived to learn more about computers from that point forward, have built dozens of my own PCs, and am in the IT field partly because of that comment.
It was the night I found out my ex-girlfriend was pregnant with my son. I was studying electrical engineering at a small school out of state and I decided to quit as I didn't have enough money to pay for tuition, and for my son to be born. He said, "I don't know how I can ever be proud of you again if you give up on your commitment to education." I eventually went back to school, worked 40 hours a week and took full time course loads, and graduated with a bachelor's degree 1 semester late, as well as having earned 2 master's degrees since.
Do you give to charity? Why or why not? If you do, what percent of time/money do you give?
Not currently.
I will donate certain things to agencies (Goodwill, AmVets, Women's shelters) but it is not a planned or regular thing.
Once I get to a point I can relax and get to a point of surplus (time, money, etc.) I will re-evaluate that position.
Do you plan to leave an inheritance for your heirs (how do you plan to distribute your wealth at your death)? What are your reasons behind this plan?
Yes and no.
I figure it will happen as I am planning on living to 80 and I have almost 100% certainty that will not happen. I have several health risks, family history, etc. working against me. So, I hope to die spending my last dollar. However, that probably won't happen, so I have an estate plan.
I plan on leaving money for my son (plus any I inherit from my parents if I go first) to him. I plan on leaving significant portions of my money to my nieces and nephews to help them will college costs. My son will get the rest.