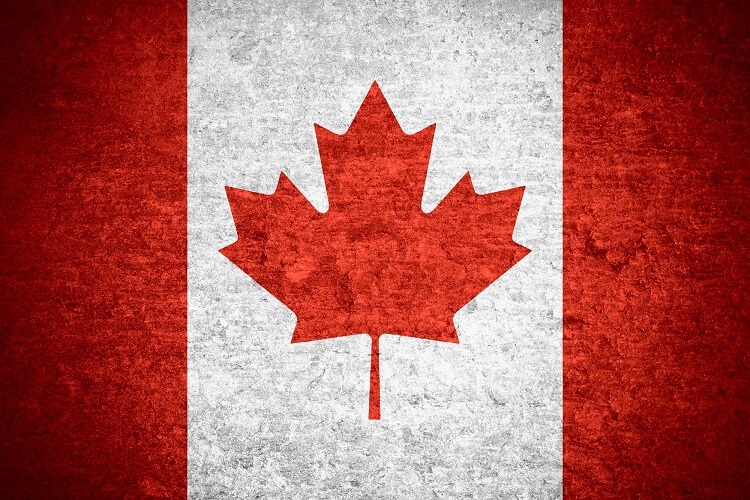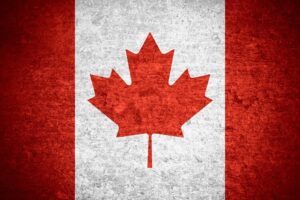 Here's our latest interview with a millionaire as we seek to learn from those who have grown their wealth to high heights.
If you'd like to be considered for an interview, drop me a note and we can chat about specifics.
This interview took place in May.
My questions are in bold italics and their responses follow in black.
FYI, all numbers are in U.S. dollars.
Let's get started…
OVERVIEW
How old are you (and spouse if applicable, plus how long you've been married)?
I am soon 59 yrs and my husband is 61.
We have been married 32 years tomorrow.
Do you have kids/family (if so, how old are they)?
We have 4 children. Daughter (30), Son (26), Daughter (21) and Daughter (18).
2 eldest live on their own. 2 youngest at home.
Our 3rd daughter will start in September her final year of Nursing, youngest will start Engineering.
What area of the country do you live in (and urban or rural)?
Edmonton, Alberta Canada – urban
What is your current net worth?
Total Net Worth: $3,013,023
What are the main assets that make up your net worth (stocks, real estate, business, home, retirement accounts, etc.) and any debt that offsets part of these?
Retirement Accounts $1,095150
Tax Free Savings Accounts $188,721
Brokerage: $45,427
Company Stock: $56,000
Cash: $34,125
Primary Residence: $496,000
Vacation Property: $412,000
Land & trailers $180,000
Rental $260,000
Mortgage payback $245,600
Education plan $60k (enough for 3rd daughter to complete her degree next fall and 4th should be fully funded). In Canada, education costs are approximately $26k for an undergraduate degree. Our children live at home while attending university. I have not included this in our net worth. We may get $32K in principle back but with the threat of fees escalating we will use it to fully fund our 4th's engineering degree.
Total Net Worth: $3,013,023
We are fortunate not to have any debt.
EARN
What is your job?
I am on permanent disability to age 65 so basically retired after 30 years primarily in sales roles for a few Fortune 500 pharmaceutical & medical devices companies.
My earnings started to decline significantly starting in 2017 when I required 2 surgeries and was downsized by the company while on leave.
I tried a part-time job for a few years but ultimately obtained full permanent disability in May 2020.
My husband is working part-time. He retired from his full-time job in March.
What is your annual income?
Our current income is $108k (my $40K disability, husband $53K and rental income $15k).
Tell us about your income performance over time. What was the starting salary of your first job, how did it grow from there (and what you did to make it grow), and where are you now?
I grew up in a low-income single parent household with my mom and 2 siblings in a duplex which our grandfather bought and put in trust so we'd always have a home. The rent from the other side paid the taxes and took care of repairs. My father did not support us and my Mom was on her own.
At the age of 10 I collected pop and beers bottles and returned them for the deposit $. I started babysitting at the age of 12 yrs.
At the age of 13 yrs,. I left an abusive household and went to an all girls private boarding school. My grand-father believed in private school education and he paid the tuition. Anything else clothes, toiletries, etc were my responsibility when my Mom could not afford to send an allowance thus I washed dishes during the school years and in the summers I returned home where I worked at various jobs (bakery, A&W, food kiosks at football games, food service at summer fairs, and retail) from age 14-18.
After high school I attended University full time. I lived at home and my Mom paid my tuition and books for my 4 year under graduate degree. Despite living at home for free, I often was the one buying the groceries, cleaning the house, keeping the yard, etc. My Mom worked long hours and was frequently away traveling for her job.
I supported my needs by working several part-time jobs during the school year working at retail, restaurants, teaching fitness classes, I was even the University Mascot.
During the summers I worked full-time primarily as a life guard & swimming instructor and part-time as well. One summer, I filled in for my Mom's job as a sales rep in the publishing world while she attended a course at Harvard. These roles contributed to sales, teamwork and time management skills.
I was able to avoid student loans. I changed tracks after my undergraduate degree to do another under graduate degree in an area I was passionate about. After 2 years, I was admitted to graduate school and finished with an MSc, in all I spent 9 years in University. I paid for years 5-9 and managed with funding from graduate school, scholarships and lots of part time jobs.
I received some rental income from the home my grandfather had purchased for us and lived rent free for several years. I became a landlord at the age of 21 when the home was taken out of trust.
My first job out of University was as a sales rep in the Consumer Products division of a Fortune 500 pharmaceutical company. I had a territory covering the city and surrounding area and I traveled a few times a month. I worked there for three and a half years and learned valuable negotiating and team work skills. My starting salary was $22k. I did make bonuses and was provided a company car.
I then transitioned to the medical side and became a pharmaceutical sales representative.
Over the next 30 years I progressed into specialty roles and a few managerial type roles, many of which required lots of travel. I did change to medical device later in my career which I really loved but when the company reorganized and gave me the entire country, I just did not have the heart to travel to that degree anymore. My health issues had started in 2010 and were getting worse.
Despite my success in a very new role where I was incredibly challenged and learning a lot, I ended up back in a Specialty sales role in Oncology with minimal travel. The lifting, carrying, driving and computer work and travel aggravated my conditions. The minimal travel changed within 2 weeks of starting my final full-time role. I ended up needing 2 surgeries and they re-organized me out of my job. After 5 months, disability cut me off.
I knew I could only manage a part-time role and luckily found something with no travel with a local company whom I'd developed contacts with during my tenure as a device rep. My part-time role paid me between $50-60/hour and I had great benefits. The company was fully aware of my limitations but within a year I could not manage the lifting.
My skills allowed me to move into a managerial role. This though had me back at too much computer work and ultimately my injuries got the best of me. I fortunately had the same insurance company and was approved for long-term disability. I ended up with much less $ because of the part-time work but it is better than nothing and covers me to age 65 years along with a small amount of life insurance.
My injuries were job related, and ignored by the companies with whom I worked for the most part. For all of you who work on computers please insist on ergonomic work stations.
The really loved my pharmaceutical and medical device career. I worked really long days and traveled a ton. I had the pleasure of working with many amazing professionals, many of whom became my friends.
I was incredibly passionate and driven. I knew I was helping patients every day and I know I made a huge difference and even helped save lives.
By 2008, I was always earning over $100k and my highest year was in 2013 at $204k but typically between salary and bonus I ranged from $80-$120K over the years.
I do know I did the right things for me, made the moves to many different companies and roles which I felt important for my career and my family. Some of my friends thought I was crazy because they were comfortable and felt their roles were important. Many have been downsized despite their loyalty.
Companies in the end will keep you as long as you serve their purposes. Re-organizations happen frequently and you need to always keep your pulse on your usefulness especially in sales. Be willing and open to new opportunities despite how comfortable you feel in your current role.
One friend worked 30 years at his company and during Covid he was packaged out.
My husband was an Olympic athlete and just retiring when we met. He had some part-time jobs while on the team but retired from the team with $10,000 in debt. It was hard to work, train and travel around the world.
We married in 1989 just after I finished University and as I was debt adverse I paid off his loans. He could have gone to University and had his education paid for by the government but he really wanted to just start a career. He had taken auto mechanics in High School so he started apprenticing.
His first job paid him $9K annually. Over time he grew his income to $39k annually.
When I changed into the Medical Device industry 10 years ago, my husband became a Heavy Duty Mechanic which provided him with health benefits, a small annual bonus and a big jump in pay. From 2011 onwards his income ranged from $71k to $90K depending on overtime.
Starting in 2017 he started taking his summers off and his income has dropped to an average of $56K.
Before we got married, we took a marriage preparation course where they spoke about how we'd manage $. I am so glad the issue was raised. I wanted to keep things separate; having essentially been managing my $ since I was a kid plus I had been a saver all my life and finally had a real job.
He, on the other hand, entered with debt and not much prospect for making $ for several years. It was a deal breaker if I would not agree to joint accounts. We honestly almost called off the engagement he believed so strongly in this. I am glad he forced the issue because we really became a team and we have never looked back.
He gave me the reigns to manage our finances and we have had minimal issues regarding money over the years. Seeing the credit card bills has ruined a few surprises but hey that's nothing compared to the strife of fighting over money. I hear of so many people these days splitting their $, one paying for the mortgage, the other paying utilities or basing the division on their individual earnings, I just could not imagine the time, effort and possible discord this would create. A marriage to us is a partnership in every sense.
We really approached our careers as a team. When I was traveling a ton and we had 4 kids under the age of 12, my husband stayed home for 7 years. The cost of child care versus the extra $8k of income we would earn could not justify someone else spending the days with our children.
Our goal once we both were back working full-time was to ensure someone was home every day when the kids came home from school. As I had an office in my home I was able to juggle my time and with the help of grand parents we made it work. It required our kids moving schools a few times and certainly I changed jobs a few times to try to be home more but it really all worked out just fine.
We have raised 4 fabulous children who we are so proud of.
What tips do you have for others who want to grow their career-related income?
Like many others in my industry it was hard to increase my salary substantially unless I changed jobs. I did it often. It was hard work but worthwhile both financially and career wise.
Each opportunity usually came with increased responsibilities, a signing bonus and variable compensation in the form of bonuses.
I had management opportunities along the way and could have moved up into more senior roles, however those required a move across the country. With 4 children and a family support system we just were not willing to do it.
Each company I worked for provided substantial training opportunities and role expansions of which I always took advantage and did whatever I could to improve my skills and knowledge. I developed so many strong relationships in the industry.
In sales it is so true; it's not always about what you know, but who you know. I had a reputation, I truly helped my customers achieve their goals and I always followed thru on my commitments.
What's your work-life balance look like?
Access to medical professionals was the key in my industry. Often my competitors would work Mon-Thurs and on Fridays they'd catch up with paperwork. Instead I'd be out on Fridays or work right till the end of day or be the first appointment of the day. As they say the early bird gets the worm so sometimes work-life balance was tough. I often caught up on paperwork in the evening or on the weekends.
Once I hit the specialty level I had to start traveling. At one point, I was away 70% of the time. Travel was provincial and eventually included international trips as well.
Often the travel prompted job changes to ease the burden but it always crept it's way back into my life with re-organizations, etc. Companies did what was best for business and I did too. I'd squeeze the most out of my back yard but to grow my sales I'd need to expand and spend time further from home.
It was hard for me; I missed out on a fair amount at home and often worked extremely long hours. Lucky now the internet and cell phones give people the ability to watch their kids play sports, and see their smiling faces before bed every night.
Do you have any sources of income besides your career? If so, can you list them, give us a feel for how much you earn with each, and offer some insight into how you developed them?
As I mentioned earlier, I became a landlord at a young age with my siblings. My mother lived rent free on one side until she passed away 18 years ago. Over time we built basement suites and managed 4 units. I lived rent free while in University but most of the $ went back into the property.
In 2003, I sold my share for $41K, I was royally ripped off on the sale but had strong reasons for moving on, that property is worth $800K today and still owned by my brother.
We used the $41k for a down payment on our first rental property worth $144k, now valued at $243k. We then purchased 2nd rental property 6 months later or $176K, now worth $256K. We aggressively paid off the mortgages and they have provided excellent income for many years.
We purchased a 3rd property worth $256K which I wanted to downsize eventually to, however we have just sold it to our eldest daughter and given her $112K worth of equity. She will pay us $100K over the next 5 years.
The 2nd property has been sold to our son who has also received $112K worth of equity and he will pay us $139K over the next 8 years. Our 1st property is still rented and provides approximately $15k income. We plan to sell it in a few years or downsize to it, at some time we will also give $112K to each of our younger daughters toward the purchase of their first homes.
Despite the outcome not being great from the sale of the duplex we did use the proceeds appropriately and ended up with nearly the same result.
I could write a book about the trial and tribulations of being a landlord. We self-managed and did not use a management company. We always felt their fees and attention to detail were not worth it. Hiring a management company is an option and for some this may be a better way to go. Do your homework before you decide if you want to be a landlord. Know your local laws and go in with your eyes wide open.
In 2008 I opened a part-time, home-based business and ran it for a few years in the evenings and weekends. I did not make much $ but it gave me some experience in running a business of my own, something I'd been curious about. My hope when I started was to transition to my own part time work. It was likely viable, however I shut it down when I transitioned into medical device sales.
My husband when we first married had a small DJ business which paid usually around $300/gig. It was good extra cash but ended when our garage was broken into and his equipment was stolen. He also had a very small side hustle in our garage over the years repairing cars for good friends while he stayed home with kids. This usually ended up being extra fun $ of around $2k annually.
In both scenarios our incomes increased substantially when we changed industries so the extra income was no longer required and honestly we had no spare time between jobs and raising 4 kids.
SAVE
What is your annual spending?
We spend approximately $61k annually and save an additional $26k.
Typically our budget includes $8k for travel, anything leftover goes into savings.
What are the main categories (expenses) this spending breaks into?
Property Taxes Primary: 7190
Insurance: 3100
Utilities: 5800
Phone/Cable/Internet: 3000
Furnishings/Appliances/Maintenance: 5000
Food, clothes, auto, medical, entertainment, gifts: 30,600
Vacation property Strata Fees: 6,186
Retirements savings: 16725
Tax Free Savings Acct: 9600
Do you have a budget? If so, how do you implement it?
I track our spending now fairly closely. As we approach full retirement I want to have a good idea of where exactly we spend our $.
Over the years I have approached budgeting rather loosely. We always spent below our means and put what was left into savings.
I would say I have an idea of our budget, my husband has no idea.
What percentage of your gross income do you save and how has that changed over time?
Currently we save approximately 30%.
There were likely years it was less given the cost of raising children but generally we were savers, not spenders.
What's your best tip for saving (accumulating) money?
Where do I start. I have been a saver since I got my first $1.00.
A cute story, my Uncle gave me a silver dollar when I was about 11 years old. I insisted on wanting to save it so I walked into a bank and opened my first bank account and deposited it. Unbeknownst to me it was gone forever. I really thought that special coin would be mine forever.
When my Mom left on Monday am to travel for work she would leave each child $10 to usually buy food. By Tuesday, my brother and sister were broke. By Friday, I still had the $10 if I was able to hide it from my siblings and eat at friends.
My first big pay cheque at the age of 10 yrs was $300 for helping my Mom breed and raise puppies. I lent my sister $50 from that $ and she never paid me back.
Best tip, put it away and don't spend it or lend it. I started my retirement savings when I was a broke University student. Regular contributions early and compounding has done it's magic.
We have always had bank accounts which are no fee, I move our savings around bank accounts regularly to the one who pays the most interest I donate things we no longer need to charity but sometimes I will sell things on a website similar to Craig's list.
We both worked hard at our educations and had careers which were fairly decent paying and stable.
What's your best tip for spending less money?
We remind our kids regularly we made lots of sacrifices to get to where we are.
When we bought our first house, we borrowed furniture and a tv. We bought very few new things until we paid off our first $48K mortgage in 6 years. Every single bonus went to the mortgage. Our 2nd mortgage was $65K and we paid it off in 3 years. We have lived mortgage free since 1998.
In Canada, we do not get to write off interest on our primary residence mortgage and we do not pay capital gains tax on the sale.
We were very aggressive in also paying off the rental properties. Not certain if tax-wise it was the best but it allowed us to sleep at night and have peace of mind especially during the years my husband stayed at home with the kids.
In all the years we have never had an empty property. One trick is to incentivize the tenants. If they signed a 2-3 year lease, we guaranteed no rent increase and a return of $50/month if they fulfilled their lease. They end up with nearly a month rent free at the end of the lease and we didn't have to turn over a property unexpectantly.
Other ways to save, we have historically not eaten out much as it's unhealthy and expensive with 4 kids. With a big family, I purchased the sales items and in bulk. We have 2 pantries, an extra fridge and freezer. I usually cooked double meals and froze half, so it was easy to pull something out rather than go out.
I can honestly say in 32 years of marriage we have never had someone deliver food to our door. Skip the dishes will never like us.
We grow a nice garden in the summer, I have learned to can food and I make most things from scratch. My husband made a loaf of bread every night for several years. We never, ever shop at convenience stores.
We have always driven old cars. My husband has a 1992 Jetta, yup an antique but he loves it. I have a 2007 Acura. As he is a mechanic, over the years he has saved us a huge amount of $ maintaining our vehicles. Our kids all started with 1992 Jetta's as well. I had company cars for many years which was a huge savings as well since my gas and insurance were covered.
For everyday living, utilities are expensive where we live so we conserve by turning lights off, using Led bulbs, wearing sweaters in the winter, keeping the house cool in the summer by closing blinds and opening windows at night, I try to follow all the eco guide suggestions as much as I can. I lock in to fixed rate electricity rates and do variable gas rates and I watch fees like a hawk.
When we travel to our vacation home which is 6 hrs away, we pack our own food and drinks and rarely stop for fast food. We take jerry cans full of gas to use on our return home or in our boat because gas prices there are on average $2 more per gallon.
I rarely purchase anything at full price and shop the sales.
When I go out, I try to do several errands at once and I plan my trips to conserve gas and time or I ride my bike when I can.
We don't pay for parking, if it means walking several blocks, we are always willing.
I keep our chequing account low purposely to prevent impulse purchases. I think I have used my debit card 1-2 times in the last 30 years.
There, truly are many ways to save $. For me by far I am best at the S in ESI because I consciously think before I spend any $ even if it's a dollar cup of coffee. Actually, you can't get a coffee for $1.00 anymore so we brew our own and maybe 6 times a year treat ourselves to a McDonalds cup of coffee. Crazy I think of this as a treat!
What is your favorite thing to spend money on/your secret splurge?
My husband bought tools which I have not included in our assets. He likely has $50k worth but he justifies it as a work expense was a tad of splurge for him.
I had to have a professional wardrobe for work but at times it was splurge to buy a new suit. I have shifted that spend to my favorite casual clothing which is Lululemon but I am sticking to a budget on this as I do not need anything.
We have upgraded a few times at All-inclusive resorts in Mexico and sometimes we have purchased things without planning. We recently bought my husband an electric bike which was expensive. It's worth more than his car.
In the last few years, we have been taking our kids out for food & drinks a few times a year thus our dine out budget has gone from $50/month to $250/month. Our food & gift budget seems to be growing as the kids acquire partners.
We feel fairly comfortable doing a bit of splurging now as we really don't need to keep saving but that shift is easier said than done.
INVEST
What is your investment philosophy/plan?
First off we took advantage of any $ our work provided and paid ourselves first.
Once it was saved, I believed in buy and hold.
I didn't become aware of fees until I had an analysis done of our funds. It taught me to be aware of fees. I had an advisor start wanting to sell things and this confused my hold strategy until I discovered it was only so he'd make more trailing fees. Our retirement funds are now with a large financial company in group accounts with very low fees– approx. .6 to .75.
We are primarily invested in US and Cdn Equity Index funds with the goal of growth. We have a small amount in laddered GIC's which we will draw from starting this year. We both have some $ in our tax free savings accounts where we own individual stocks we believe in and have some fun with those. We have very minimal exposure to bonds currently as we feel our real estate is our fixed asset portion.
I have a small amount of $ with a robo-advisor and have been tempted to move everything into one place but the fee savings would be minimal and the amount of work would be tremendous.
What has been your best investment?
I took advantage of company stock purchase plans where there were discounts of approximately 15%.
I continue to hold one which has grown over 200% and pays a good dividend.
What has been your worst investment?
I have lost $ buying into some investments which were, too good to be true. We also moved our investments to a few managers on recommendations from friend's and one advisor lost $38K in principle. Don't listen to your friends, get a fee only advisor and if it sounds too good to be true it likely is.
I am embarrassed to say I timed the market on Covid. I moved all of our investments to cash just as Covid was hitting North America. Our portfolio was down likely 1% when I did this. We had done so well in the last few years with returns of over 20% I let emotion get the best of me: I was too scared to lose those gains. I have learned it's easy to move out of the market but much tougher to get back in. I have slowly moved back into funds and ended up with an approximate return of 12.4% in the last year.
What's been your overall return?
Typical returns have been between 7-13%.
How often do you monitor/review your portfolio?
I started a net worth statement in 2011 and updated it annually.
I used to check our investments monthly when statements came in. I just did not have the time raising 4 kids and working full-time to pay much attention.
Now I am no longer working I have been focusing more on our retirement plan, working with a fee-only advisor and check my individual stocks and my retirement portfolio weekly. I don't fiddle with them just check to see how things are doing.
NET WORTH
How did you accumulate your net worth?
Earn
I started working very young.
At the age of 12 I sold the most chocolate covered almonds in the school. I learned early to sell and I developed a strong work ethic. When I went to boarding school I was barely passing, when graduation came I had honours. I regularly set goals and I achieved them.
I was able to get a Masters Degree. It led me in the right direction and I had a very fulfilling career.
Sales with variable compensation suited my personality. I always worked hard to get my bonuses as I knew they would make a true difference for our family. I was never afraid to consider a job change if it meant a new challenge and a climb up in compensation.
My husband eventually did the same by changing directions, going back to school and getting into a better paying industry.
I would say we were not huge earners but what we did with what earned is what has made the difference.
Save
I am a big saver and definitely frugal.
If you can do things yourself it's worthwhile. My husband is a handy guy so he developed our basement, we built our own yard, we shovel our snow and mow our lawn, I have never had a cleaning lady. The DIY life style has saved a lot of money and has kept us fit. If you don't know how to build or fix things it's fairly easy to learn or get help from a friend.
We have always provided for our children, they have had some nice vacations, they participated in sports, their educations have been 100% funded and along the way we taught them money does not grow on trees. They know the difference between wants & needs and if you want to keep up with your friends you may never get ahead.
Invest
I started investing in my retirement fund as soon as I was able to despite being in university.
My husband and I both have regularly paid ourselves first. We invested in property both our primary residence and in rental properties which have done very well.
Our children have all rolled up their sleeves to assist us when we have had to turn properties over to new renters, to paint fences, etc and by including them they have learned some of the ups & downs of being landlords. There is nothing like firsthand knowledge, experience and seeing the work involved.
At the age of 18 years, you can participate in a tax free saving accounts so we encouraged each child to start as soon as they could. We contribute half of the $4.5k allowed. (This is no longer in our budget because the youngest girls now receive $2.5k annually due to my disability.) These savings plans teach them to pay themselves first. It also sets them up with a nest egg to pay for a wedding or get a newer car. We did not want any big asks in retirement.
What road bumps did you face along the way to becoming a millionaire and how did you handle them?
We had some lousy financial advisors over the years. If they were bad we moved. I think we were just too busy to pay attention for a long time and did not do our due diligence prior to hiring them.
In 2011, I started tracking our net worth, we were then featured in a syndicated paper article about Financial Readiness, my big question at the time was could I retire to part time work by 2013. The answer was yes, but instead we changed careers and hit our highest earning years. No regrets there. We implemented most of the advice the independent advisor gave us at the time.
What are you currently doing to maintain/grow your net worth?
We are still ESIing.
Eventually rental income will disappear, my husband will stop working part time and by 65 yrs we will collect government pensions, and start more of the decumulate phase of our assets.
Do you have a target net worth you are trying to attain?
No. We have done the work necessary to enjoy retirement.
As we shift $ out of taxed retirement accounts I will start doing more dividend purchase with aim of a 6% return.
How old were you when you made your first million and have you had any significant behavior shifts since then?
Honestly I don't really know.
I suspect around the age of 41 and 43. By the time we were 49 & 51 we definitely had close to $2 million.
What money mistakes have you made along the way that others can learn from?
I would have gotten on board with a fee only advisor many years ago.
A real budget over the years would have been interesting albeit we have always been savers so not sure it would have made much of a difference.
I definitely made some investing mistakes along the way having taken stock 'tips' from friends. Not a great idea albeit a few have worked out, I am not the kind of person who dwells on the past because if I did I wouldn't be where I am today.
Despite mistakes we must have done something right because we are where we want to be. Happy and content with how we got here.
What advice do you have for ESI Money readers on how to become wealthy?
Build your skills, whether that be via education or experience.
Be determined to pay yourself first and to start early. The effort pays off. We did not ever earn a ton of $ but we sure worked hard for what we did earn and we saved harder.
Be willing to take some risks and know along the way you will make some mistakes but that is life. Learn what you can from the mistakes and don't be afraid to ask for help from someone who does not have a vested interest in the outcome.
Figure out what your definition of wealthy is. Driving fancy cars, wearing expensive clothes, having manicured nails, are those things important to you or is having the freedom to get up every day knowing you are 100% in control of what you do without financial stress of greater interest?
FUTURE
What are your plans for the future regarding lifestyle?
I am young in my mind to be retired but had no choice.
I am keeping busy enough and will find some volunteer opportunities while my husband continues to work part-time. He will do so as long as he is enjoying it. He fortunately can retire any time he wants.
What are your retirement plans?
We would like to do some big trips.
Some ideas include Eastern Europe, a few river cruises, a bike trip in Croatia. Australia & New Zealand has been a goal for 30 years with a few stops to places like Fiji and Bora, Bora.
We'd also like to spend 8-12 weeks RVing in the US & Canada every few year.
Once the kids have moved out we will likely downsize and spend approximately 6 mos at our vacation property.
Are there any issues in retirement that concern you? If so, how are you planning to address them?
My husband's health is not great, he has a pre-cancerous condition which could progress at any time. We want to start planning some big trips. His part-time job is flexible and he can get the time off. He has really good healthcare coverage and travel insurance so we need to take advantage of this.
If he decides at any time to quit we will have to budget $5k annually for supplemental health care and travel insurance. The decision to keep working part time was based partially on wanting to be home with the 2 kids.
I frustrate myself thinking about why we have 2 houses, and a lot with 3 RV's. Even when we are both retired how will we possibly spend enough time in any of them? I feel the work involved with taking care of all these assets is tremendous. I come home from our vacation property to cook, clean, and maintain while my husband works.
For now we have agreed to stay in our primary residence for 2 years. At that point, we likely will have only 1 child at home and then several options. She could live with any of her siblings, we could purchase a condo near the University for her and have a room for us or we could downsize to our rental home.
See what I mean? Frustrating with too many choices.
With sizable assets in our taxable retirement accounts I am wondering how to de-accumulate from a tax perspective. Has anyone developed a spreadsheet to figure out the best way to do this? I will get our financial advisor to run some different scenarios so we can make some choices but it seems rather complicated.
MISCELLANEOUS
How did you learn about finances and at what age did it "click"?
I was aware of $ at a very young age especially since we were definitely poor. Other than having a home we often had little else.
With my Mom traveling and leaving us on our own with a small amount of $, I started saving very young. As I got older I just kept saving and eventually started reading a lot of the finance sections in the new papers when I traveled. A few work colleagues talked about 'stocks' so I started to purchase thru work plans.
I have no idea if I overlooked any of those 'gifts' in my early years of employment. I feel companies don't do enough to educate their employees on the benefits they provide given financial literacy is often low even amongst well-educated individuals.
Who inspired you to excel in life?
Attending an all girls school with girls from very wealthy families taught me something I could work towards.
Education, taking chance and working hard. I played club volleyball and at a father daughter tea I was able to raise enough $ to go play at Nationals in another province.
Sometimes you just need to hustle and not be afraid to ask for help.
Who are your heroes?
My grandfather who set us up with a home, paid for my education and left us a small inheritance.
My Mom worked hard raising her 3 kids. We certainly made different choices and took very different paths but My Mom got into a publishing course at Harvard at the age of 40 and then opened her own business the first of its kind in Western Canada. She left me with the love of art, books and a thirst for knowledge and hard work for which I am grateful.
I also lived with another family for several years as a young child and I am grateful for the love and protection they extended to me.
Do you have any favorite money books you like/recommend? If so, can you share with us your top three and why you like them?
Retirement Income for Life by Fred Vettese is great for Canadians, so many books have no substance but this one really does.
Rich Dad Poor Dad is great to illustrate the American dream, anyone can do it, truly.
I recently read The Millionaire Next Door. I prescribe naturally to so many things in this book particularly on the saving side. I believe we have become the millionaires next door and no one except our kids have a clue.
Do you give to charity? Why or why not? If you do, what percent of time/money do you give?
I have several charities in our wills, I love animals so the local animal shelter, children's hospital, cancer agency as cancer has impacted our families in a big way and the University. It's not a large amount however depending on how our finances look in several years perhaps we will set aside more for other charities.
I have done a fair amount of volunteer work over the years for several charities and got a lot of satisfaction from giving what little time I had. I find so many NPO's have such large budgets and their work while important isn't always optimizing the donated funds so I prefer to give effort over $. I hope to get back at volunteering once we are more settled into retirement. I would like to mentor younger adults on financial literacy.
Do you plan to leave an inheritance for your heirs (how do you plan to distribute your wealth at your death)? What are your reasons behind this plan?
As mentioned earlier we have already gifted $112k to each of our 2 eldest children. We are providing them with loans for the outstanding amounts owed on the purchases. Both have substantial funds saved and we know these gifts will not change the way they manage their money otherwise we would not have been willing to make these arrangements. We plan to do the same for our 2 youngest daughters when they are ready to get homes. Having the security of a home is an invaluable asset, my Grand-father taught me.
My husband received an inheritance of approximately $83K from an Aunt & Uncle who had no children. Their estates were divided equally amongst their siblings and nieces & nephews. If a sibling had passed, their share was divided equally amongst their children. We liked how they distributed the funds to remain in the immediate family however we will not leave any $ to either of my siblings.
We loaned my sister $ and other support over the years. She is now living in poverty despite been bailed out to the tune of over $1/2 million over the years through different sources, we feel giving her more $ won't help her, she'd just blow it and be back where she started.
My brother and I have not spoken for years and he has no children. He is financially secure.
My husband's siblings are all professionals well-off financially and all without children.
This ultimately means we will divide our estate equally amongst our 4 children. If we have grand-children we will set each up with an education fund. As my grand father paid for my education, I feel strongly about this and my husband supports this decision.