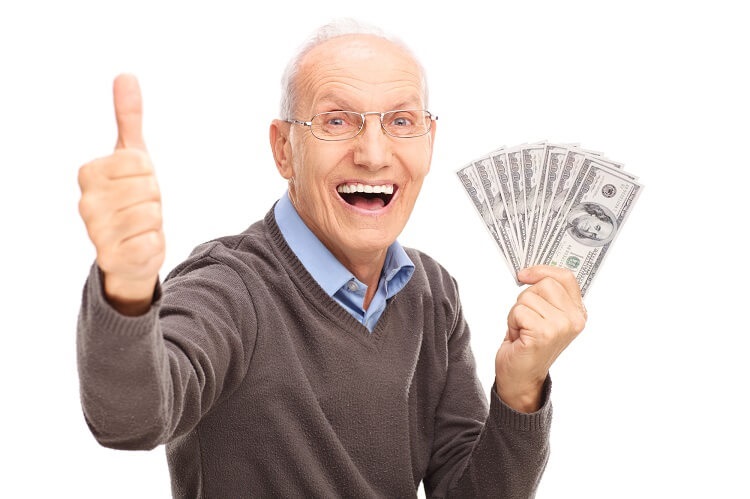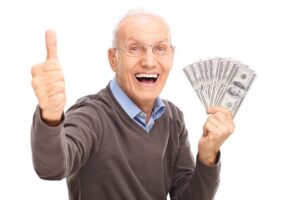 I can't remember when I first read Rich Dad Poor Dad
but I do remember thinking two things about it…
First was, "this has some 'interesting' concepts in it."
Second was, "I think this is over my head."
Then, through the years, I forgot about the book and never went back to it, as I have with so many others.
I considered a re-read a few times, but there was so much controversy around it I wondered if it had anything worthwhile to say.
Then recently the book was listed as #3 on the list of top money books millionaires read.
I thought, "I need to go back and read that book."
And that's what I did. Actually, I listened to it AND read it, underlining the juicy parts.
But let's not get ahead of ourselves. Let's begin with the controversies since some of you won't get to the review until these issues are addressed.
Rich Dad Poor Dad Controversies
If you Google "Rich Dad Poor Dad controversies" you will find a wealth of articles saying:
There was no rich dad — it's a fictional account being presented as fact.
The author, Robert Kiyosaki, is a fraud/cheat/swindler/you-name-it.
Here's a summary from Wikipedia:
John T. Reed, a critic of Robert Kiyosaki, says, "Rich Dad, Poor Dad contains much wrong advice, much bad advice, some dangerous advice, and virtually no good advice." He also states, "Rich Dad, Poor Dad is one of the dumbest financial advice books I have ever read. It contains many factual errors and numerous extremely unlikely accounts of events that supposedly occurred." Kiyosaki provided a rebuttal to some of Reed's statements.
Slate reviewer Rob Walker called the book full of nonsense, and said that Kiyosaki's claims were often vague, the narrative "fablelike", and that much of the book was "self-help boilerplate", noting the predictable common features of such books were present in Rich Dad, Poor Dad. He also criticizes Kiyosaki's conclusions about Americans, American culture, and Kiyosaki's methods.
So there are many critics of the book…and yet…
Support for Rich Dad Poor Dad
The same Wikipedia article says this about the book's success:
The book was originally self-published in 1997 before being picked up commercially to become a New York Times bestseller. It has since sold over 32 million copies and become a household name. On April 2017 a 20th Anniversary edition of Rich Dad, Poor Dad was published and in a preface to this 20th Anniversary edition Robert T. Kiyosaki asserts that an estimated 40 million copies of the book had been sold worldwide.
The 20th anniversary edition also says (on the front cover) "celebrating 20 years as the #1 personal finance book of all time."
I'm not sure about that, but there's no doubt the book has been a massive success.
In addition, Kiyosaki and the book have received support from the following:
Oprah Winfrey
Will Smith
PBS
Donald Trump
Daymond John
I'll let you decide what you think of this list, but there's no doubt he has some well-known supporters.
Forget the Controversy, Review the Content?
I don't really care for all that — pro or con. As I'm sure you know by now, I prefer to dive in myself and see what I think of a person/topic/etc.
The guy may be the worst fake money "expert" out there for all I know. Or he may be a genius.
For this post I'm concerned about the content in this book. Not any other book. Not what he's written elsewhere. Simply the content in this book. I'm not doing an expose on his entire life. Perhaps that will come later, though my guess is that some will do one in the comments below. I haven't seen a financial person this polarizing since Dave Ramsey came on the scene.
What I did was simple — I read the book and formed my conclusions.
I'm a big boy, can read and think on my own, and I'm willing to let the book rise or fall on the value of its content.
Wikipedia summarizes that as follows:
Rich Dad Poor Dad advocates the importance of financial literacy (financial education), financial independence and building wealth through investing in assets, real estate investing, starting and owning businesses, as well as increasing one's financial intelligence (financial IQ) to improve one's business and financial aptitude.
I don't know about you, but if that's what the book's about, it's on the right path and worth a read. Not to mention (again) that millionaires rate this as a top book in influencing them.
So I dived in…
Book Overview and Six Lessons
Interestingly enough, the first several pages of the 20-year celebration version I got was spent by Kiyosaki addressing some of the controversies. These dealt with the content and whether or not there was a rich dad (he says there was). There was no defense (or mention) of him being some sort of money con man.
After that section, the book breaks down into these main parts:
Six lessons that the author learned from his "rich dad"
Five obstacles people need to overcome to be rich
Ten steps to getting started
12 to-dos to become wealthy
Add all those up and the author gives 33 major points to consider and take action on. That's a lot.
I might cover some (or all) of these steps in future posts, but for now we'll focus on the six lessons as they make up the majority of the book (about two-thirds).
For each lesson, I'll list the lesson itself, include a key quote to add more explanation, and then share my thoughts.
Here we go:
Lesson 1: The poor and middle class work for money. The rich have money work for them.
Key Quote:
Buying or building assets that deliver cash flow is putting your money to work for you. High-paying jobs mean two things: you're working for money and the taxes you pay will probably increase. I've learned to put my money to work for me and enjoy the tax benefits of generating income that doesn't come from a paycheck.
My Take
What a valuable concept! I wish I had learned this when I read the book the first time.
If I had gotten this concept early in life, I think I could have become financially independent five to ten years earlier.
I may have even employed the "buy one house per year for 20 years" strategy and been a retired real estate magnate in my early forties.
I eventually began playing the right game — investing in index funds and real estate — but I lost a lot of time figuring those things out for myself.
If a young person can read these ideas, internalize them, and take action, they can become quite wealthy at a relatively young age IMO.
Lesson 2: It's not how much money you make. It's how much money you keep.
Key quote:
You must know the difference between an asset and a liability, and buy assets. If you want to be rich, this is all you need to know. It is rule number one. It is the only rule.
My Take
Kiyosaki defines assets and liabilities as follows:
An asset puts money in my pocket. A liability takes money out of my pocket.
He does focus much of the book on assets that literally "put money in his pocket" (i.e. income producing assets like real estate), so much so that I was beginning to wonder if he also like growth-focused assets.
Then later in the book he clarifies these are fine by including the following in a list of real assets:
Anything that has value, produces income or appreciates, and has a ready market.
So we're on the exact same page: invest in things that grow your wealth — either producing income, appreciating, or both.
BTW, he lists a personal residence as a liability, not an asset, because it has many associated costs with it. I get what he means and I also see the other point of view — that homes are worth at least something and can be sold for cash if need be, so they are assets in that sense of the word.
You can share your thoughts on this issue in the comments section. We've batted around the issue of whether or not to include a personal residence in your wealth numbers in How Do You Define Net Worth?
Lesson 3: The rich focus on their asset columns while everyone else focuses on their income statements.
Key quote:
Keep your daytime job, but start buying real assets, not liabilities or personal effects that have no real value once you get them home. Keep expenses low, reduce liabilities, and diligently build a base of solid assets.
My Take
I think Kiyosaki gets an anti-job label from some that's not deserved.
It's not that he says to abandon your career, he just advocates using career income for the right purposes, to invest in assets and not spend it all on consumer products.
He's also very adamant about keeping expenses low, which is something I like. If you can earn a ton and spend little, you can create a huge gap that will fund a boatload of investing — which will make you wealthy.
I also like that he knows the difference between net worth (true wealth) and income (which may or may not lead to wealth). It's something that many so-called "experts" (like journalists) frequently get wrong, as you find numerous stories of "rich Americans" with supporting facts based on income.
That said, Kiyosaki doesn't follow the traditional definition of net worth, but defines wealth this way:
Wealth is a person's ability to survive so many number of days forward — or, if I stopped working today, how long could I survive?
Unlike net worth — which is the difference between your assets and liabilities, and is often filled with a person's expensive junk and opinions of what things are worth — this definition creates the possibility for developing a truly accurate measurement. I could now measure and know where I was in terms of my goal to become financially independent.
I actually LOVE this line of thinking. I've defined financial independence as "Having wealth to cover expenses indefinitely." The author's wealth measurement tells how close anyone is to this goal. Once you get to the point where you run out of days before you run out of money, you've reached FI!
Lesson 4: Corporations are the biggest secret of the rich.
Key quote:
A corporation can do many things that an employee cannot, like pay expenses before paying taxes.
My Take
This chapter left me a bit dry.
The basic gist is that taxes kill most people and by forming corporations you can reduce taxes.
Yeah, maybe, but you also have to do some things that could be considered shady like "have board meetings in Hawaii" (to effectively move personal expenses — which are paid with after-tax money — to corporate expenses which are paid before taxes.)
It seems a bit scammy to me even if it may be technically correct and allowed by law.
Personally, I prefer his other advice for lowering taxes (later in the book): work to reduce earned income (which is taxed at the highest rates) and increase investment income (which can either deduct expenses before being taxed or is taxed at lower, capital gains rates). This seems like a better way to lower taxes IMO.
This was my least favorite lesson of the six.
Lesson 5: Often in the real world, it's not the smart who get ahead but the bold.
Key quote:
Once we leave school, most of us know that it is not so much a matter of college degrees or good grades that count. In the real world outside of academics, something more than just grades is required. I have heard it called many things; guts, chutzpah, balls, audacity, bravado, cunning, daring, tenacity, and brilliance. This factor, whatever it is labeled, ultimately decides one's future much more than school grades do.
My Take
Agree 100%.
One example of the sort Kiyosaki is talking about who you might not initially think fits the bill is Warren Buffett.
Sure he's patient, deliberate, and thoughtful but the dude also has guts (he invests billions at a time and takes big stakes in his investments)! And most would certainly say he is brilliant.
Of course, there are few Warren Buffett's but the good news is that none of us need to be that stellar. If we simply push forward a bit here and there, small progress will add up and make us wealthy.
Many people limit their financial results simply because they lack the fortitude to take action. One example is growing career income.
It's clear your career is vital to financial success and if you implement my seven steps to grow your income you can make it even more valuable. But most people can't/won't make a few, small steps to grow their careers. So they are left behind while others forge ahead.
Lesson 6: Job security meant everything to my educated dad. Learning meant everything to my rich dad.
Key quote:
I recommend to young people to seek work for what they will learn, more than what they will earn. Look down the road at what skills they want to acquire before choosing a specific profession and before getting trapped in the Rat Race.
My Take
Kiyosaki talks about a "synergy of skills" similar to the talent stack we covered from the book How to Fail at Almost Everything and Still Win Big
, addressing how various skills working together can propel someone forward.
This is why he recommends learning new skills through work experience as well as outside education with books, seminars, and so forth.
We've noted that 1) continuing to learn and develop is vital to income growth, 2) layering skill upon skill makes an employee much more valuable, and 3) some skills are more valuable than others. Why not work to develop these?
I wish I had intentionally focused more on developing skills during my working years. I did develop some, but they were mostly learned by chance. Kiyosaki is recommending developing skills on purpose, something that's extremely hard to disagree with.
Six Points that Make Rich Dad Poor Dad Worth Reading
From the above you can see that the book's main content is quite good. Even those who dismiss the author as a liar/cheat/etc. should admit that. The guy above who says the book has "virtually no good advice" either hasn't read it, doesn't understand money, or dislikes the author so much that he ends up making himself look like a fool.
Let me summarize it all with a few reasons I think the book is worth reading:
1. It offers a contrarian point of view.
Much of what Kiyosaki says is contrary to "common knowledge" in the personal finance world. This is what I like about the book — it looks at things from a unique perspective.
I think many great money books do the same including Your Money or Your Life
, The Millionaire Next Door
, and The Automatic Millionaire
.
This is probably why Kiyosaki gets so much hate. When you say personal residences aren't assets, income isn't as important as assets, and so forth, people tend to get upset (especially those with big houses, high incomes, and few assets!)
He's also very much a "pull yourself up" sort of guy which angers those who would rather sit around and make excuses for their lack of wealth (while taking zero action).
I like reading different/unique perspectives, especially when they are explained in logical ways and backed up with solid financial principles (like keep expenses low). What's not to love?
2. It focuses on turning earned income into income-producing assets.
I have to like this — it's at the heart of ESI Money!
What else could anyone conclude when I suggest earning a bunch, saving a ton of that, and investing it? The process is designed to turn earnings into investments and thus make people wealthy.
So this is an absolute winning point IMO.
3. It advocates controlling spending/expenses.
Haha! It's the "S" in E-S-I.
Again, very good and needed advice.
4. It pushes investing, especially in real estate.
Now it's the "I" in E-S-I.
I'm also a big fan of real estate and wish I had started investing sooner (and had avoided some big mistakes). If I had done so I'd now have more money than I know what to do with.
Oh wait, I already have that…because I INVESTED!!!
Solid point of view IMO.
5. It talks about the power of the mind and continual learning.
Learning is not only great for your career but also for your finances and life.
I spent most of my career years reading books and blogs, going to seminars (paid for by my employers), and participating in work-related learning that grew my skills and ultimately my income.
I loved it and still learn a lot today, mostly by listening to podcasts and audio books while walking in beautiful Colorado.
6. It emphasizes action.
In fact, very close to the end Kiyosaki says:
Action always beats inaction.
He's a do-er himself and recommends it for others. I do as well.
We've all met those who can talk a great game but when it comes to results they have put no points on the board — because they don't do anything.
They yack, yack, yack but never attack (their goals).
Thus they doom themselves to a life of mediocrity.
IMO it's much better to take action. Even if you fail you've learned something to make you better for the next attack.
Anyway, those are my thoughts on the book. I've also ordered two other books by Kiyosaki, Why the Rich Are Getting Richer
and Rich Dad's CASHFLOW Quadrant
as they both seem like they could be worth the read.
Final Take
So what are your thoughts on this book? Do you like the content (maybe in spite of the author)?
Or do you think the author is a quack and even if the advice is good, he can't be trusted and shouldn't be read?
I'm interested in what you have to say, so leave your thoughts below.