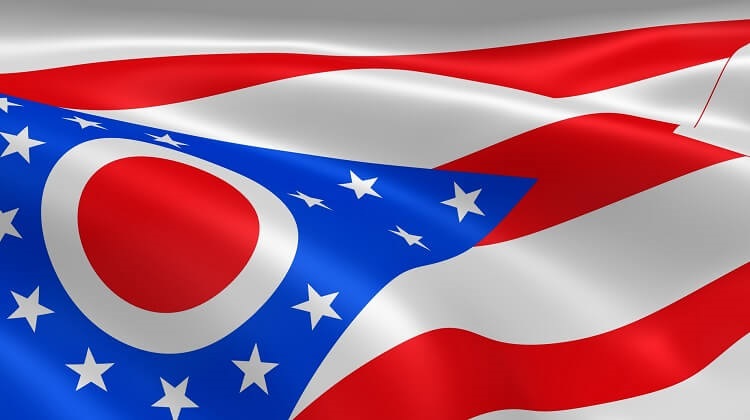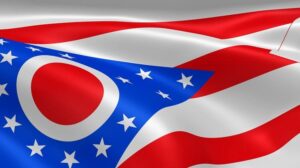 Here's our latest interview with a millionaire as we seek to learn from those who have grown their wealth to high heights.
If you'd like to be considered for an interview, drop me a note and we can chat about specifics.
This interview took place in August.
My questions are in bold italics and their responses follow in black.
Let's get started…
OVERVIEW
How old are you (and spouse if applicable, plus how long you've been married)?
I am 56 years old.
I am unmarried but in a 3 year committed relationship.
Right now we keep all our assets separate.
Do you have kids/family (if so, how old are they)?
I have one daughter who is 37 and 4 amazing grandchildren ranging from 1 year old to 10 years old.
What area of the country do you live in (and urban or rural)?
I live in the Midwest . Ohio specifically.
I have been here for 28 years. I was originally born and raised in New Jersey.
What is your current net worth?
My current wealth is approximately 1.4 million dollars.
What are the main assets that make up your net worth (stocks, real estate, business, home, retirement accounts, etc.) and any debt that offsets part of these?
The majority of my assets are made up of a 401K and retirement accounts.
I recently started some self-managed accounts dabbling in the stock market.
While new to the game I tend to be overly cautious about my investments.
I also have some savings from the sale of a home after my divorce.
EARN
What is your job?
I "retired" about a year ago after my job was eliminated.
After reviewing my finances I realized I had more than enough money to live more than comfortably.
I spent 24 years in the IT field. I started as a data processor and worked my way up to a global director.
I took on a lot of jobs that were out of my comfort zone which truly paid off. While a very stressful role I loved the opportunity to take on the difficult work.
What is your annual income?
At the time of my retirement, I was making $175,000 plus a bonus of $30,000 annually.
Tell us about your income performance over time. What was the starting salary of your first job, how did it grow from there (and what you did to make it grow), and where are you now?
I got married at 18 and had my daughter 2 months after that marriage. Due to an unplanned pregnancy I put off college.
I worked in the service industry for the next 10 years until a good friend bought me a college course as a Christmas gift. That was the start of finding my potential.
I finished a 2 year degree with zero debt. I got my first and only corporate job a week before I graduated.
My first job with the company I made a whopping $24,999.00 with benefits. Newly graduated from college and coming from the service industry, I was just thrilled with a steady paycheck.
I took every opportunity for advancement I was given. Training, traveling, job shadowing and the projects that everyone thought would fail. I wasn't handed anything but I had some great mentors throughout the course of my career.
I hit a 6 figure income in 2005.
Originally I had minimal knowledge regarding 401K participation and investments. For the first few years of my employment, I did very low risk investments.
I employed one consistent philosophy through out the course of my employment. Every time I received my annual raise, regardless of the size it went straight to my 401K. I figured if I never saw it I never missed it.
By the time reached my last few years of employment, I was putting over 25% of my income into a 401K.
I am forever grateful and gracious for the opportunities I have had. I never expected to be where I am but I believe it is exactly where I was supposed to wind up.
What tips do you have for others who want to grow their career-related income?
Never leave money on the table.
If your company is going to match what you invest, always take advantage of it.
Watching your portfolio growth realizing someone else is contributing makes it that much sweeter.
What's your work-life balance look like?
Since my retirement my work life balance is great. My time is mine.
This was not always the case. For the first 18 years of my career, I worked more hours than not, 60 to 70 hours a week was normal. I thought I had to work crazy hours to prove I was worthy of the salary I was commanding.
When my first grandchild was born premature, I realized no matter how many hours I worked or how much money I made, I couldn't fix things. I had a total mindshift to working smarter not harder. The long hours no longer appealed to me.
At the same time, the company I worked for went through a transformation moving away from the family philosophy that had originally been so attractive to a bottom-line budget-focused organization.
Do you have any sources of income besides your career? If so, can you list them, give us a feel for how much you earn with each, and offer some insight into how you developed them?
I don't have any other sources of income.
SAVE
What is your annual spending? What are the main categories (expenses) this spending breaks into?
Housing – $18,600
Travel – $5000
Insurance – $6000
Food/Entertainment – $5000
Car- 4000 – this bill goes away in 12 months. I purchased my car 3 years ago with the thought that I would keep the car into retirement. It was my first purchase versus lease in 28 years.
Do you have a budget? If so, how do you implement it?
I don't have a budget but have become more aware of my spending as I am currently living off savings.
Without a steady income I tend to be a little more selective about what I spend my money on.
My partner and I have discussed our annual budget when the time comes to combine our funds.
What percentage of your gross income do you save and how has that changed over time?
At the time of my retirement I was saving approximately 25% of my annual income in my 401K and about 10K a year in savings.
What's your best tip for saving (accumulating) money?
If you don't see it you won't miss it.
The 3% annual increases may not seem like much but over the course of 20 years it makes a huge difference.
What's your best tip for spending less money?
Think twice before you buy.
Will the purchase bring you short term joy or will it bring you long term joy?
I also NEVER buy anything that is not on sale or doesn't have a discount code. You will be amazed at how much you can save.
What is your favorite thing to spend money on/your secret splurge?
When I was working it was shoes and clothes.
Post pandemic and retirement I am left with a closet full of beautiful shoes and clothes that have not seen the light of day in a long time.
Every few months I go through and donate to the local women's shelter.
Now it is all about experiences. I have taken 3 vacations in a year, visiting parts of the United States I hadn't experienced in my 56 years.
INVEST
What is your investment philosophy/plan?
Right now I watching my money make money for me.
In the future I will do a little more dabbling in the stock market as I get more comfortable with it.
What has been your best investment?
I purchased a house in 2011 when the housing market was in the toilet.
Original purchase price was $310,000.
It was sold in 2019 for $475,000, making a very nice profit.
What has been your worst investment?
To date I have been very lucky and can say I have not really had a bad investment.
What's been your overall return?
Currently I am averaging about 28% annual return on my 401K and about 22% on my stock portfolio.
How often do you monitor/review your portfolio?
I monitor daily as I am proud of what I have been able to accomplish given my beginnings.
NET WORTH
How did you accumulate your net worth?
The majority of my money has been through my 401K.
One of the things I learned early on was not to panic when your dollars start going down.
I took two major hits to my 401K during the course of my employment. The first time I lost close to 300K. With the pandemic I was down about 400K.
Rather than panic I trusted the financial experts and friends who said leave it alone. Five months later my accounts had bounced back and then some.
What would you say is your greatest strength in the ESI wealth-building model (Earn, Save or Invest) and why would you say it's tops?
I am self made. I started with nothing and built my wealth by researching, trusting my instincts and sticking to my philosophy.
I also created a reverse timeline when I started my job. I started with when I wanted to retire and backed into the numbers.
Figuring out how much I wanted to save and what kind of salary I needed to command in order to get there.
My greatest strength was also my ability to own my own destiny. I was a pregnant teenager who recognized my potential as well as the value of an education. Both those things have served me incredibly well.
What road bumps did you face along the way to becoming a millionaire and how did you handle them?
There were a few years where raises were not only eliminated but money was taken away from staff.
When this happened I had to tighten my belt, take the extra money to invest out of my existing salary in order to stick to my plan.
What are you currently doing to maintain/grow your net worth?
I have limited my spending in order to keep from having to access my 401K or retirement.
This has allowed me to live off purely saving for the last year.
Do you have a target net worth you are trying to attain?
I am happy to say I have already hit the goal.
I was hoping for 1 million prior to retiring.
How old were you when you made your first million and have you had any significant behavior shifts since then?
I hit the million dollar mark at 54.
The biggest behavior switch has been to realize that I actually have enough money to survive.
What money mistakes have you made along the way that others can learn from?
A while back I went through an ugly divorce.
I didn't think at that time of the marriage to protect my accounts. I had to fight very hard to ensure the money I had earned and saved stayed mine.
What advice do you have for ESI Money readers on how to become wealthy?
Never let your start define where you want to end up.
If I talked to my 18 year old self I would have never thought I would be in the financial position I am in.
Even the smallest amount can grow over time. As soon as you start a job with a 401k and a match start putting money away.
FUTURE
What are your plans for the future regarding lifestyle?
I am happy to say I am retired.
While I had hoped for a few more years of employment, the elimination of my job allowed me to realize that I was more than capable of retiring very comfortably.
I am currently renting with no immediate plans to purchase a home. Renting makes more sense for me right now. I live in a great house with none of the maintenance worries or costs.
What are your retirement plans?
Travel is a priority for both myself and my partner.
Right now we are planning trips within the United States. However once things open up there will be a trip to Italy and the Maldives in our future.
Retirement also allows the ability to travel for extended periods of time versus dealing with the confines of a work schedule.
Are there any issues in retirement that concern you? If so, how are you planning to address them?
The only possible concern is the rising cost of healthcare.
While it is budgeted at the current rate the continual increase in costs is something I will continue to monitor.
MISCELLANEOUS
How did you learn about finances and at what age did it "click"?
Finances just always clicked for me.
As a single mom for a long time I had to be very penny wise.
As I have gotten older I have continued to educate myself.
Who inspired you to excel in life? Who are your heroes?
My parents but not in the way you would think.
They always seemed to struggle. Neither one of them has a retirement fund. I wanted to make sure I was never in this position.
My daughter was my biggest inspiration. I wanted her to know that anything was possible. She was the reason I walked my graduation ceremony at 30 years old. She is the person I have shared my financial success with.
Do you have any favorite money books you like/recommend? If so, can you share with us your top three and why you like them?
I don't really have any favorite books.
I tend to read more articles than books regarding finance.
Do you give to charity? Why or why not? If you do, what percent of time/money do you give?
I am currently involved with multiple charities.
One is benefitting the local children's hospital. There are numerous functions a month.
I am also starting as a mentor for College Promise. It is a charity that assigns a mentor to a high school freshman and follows them through their high school career with the intent of getting them college scholarships.
I also do closet purges every 3 to 6 months donating to local women's shelters.
Do you plan to leave an inheritance for your heirs (how do you plan to distribute your wealth at your death)? What are your reasons behind this plan?
This one I have just started giving thought to.
When my grandchildren were born I started saving for their college.
I realized recently they needed a house to grow into versus college funds that were going to sit for years. I helped my daughter with her home purchase as that was what they needed most.
If I do give money it will be before my demise when my family really needs it.