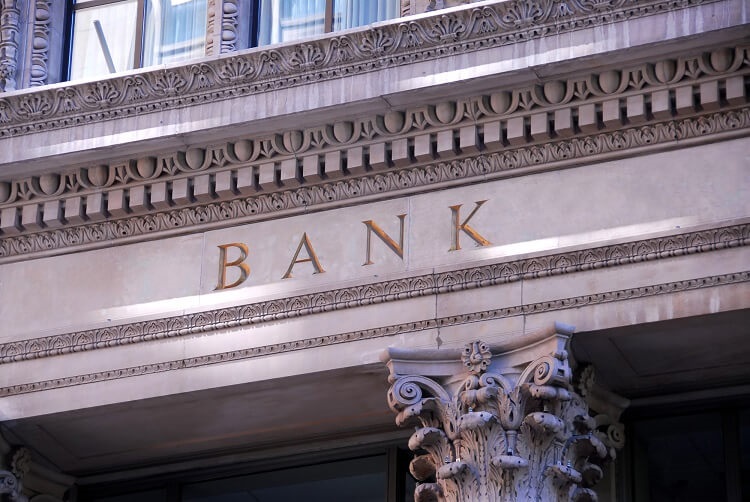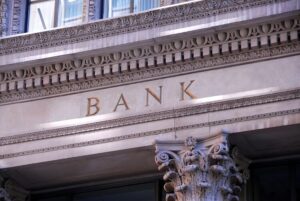 Here's our latest interview with a millionaire as we seek to learn from those who have grown their wealth to high heights.
If you'd like to be considered for an interview, drop me a note and we can chat about specifics.
This interview took place in August.
My questions are in bold italics and their responses follow in black.
Let's get started…
OVERVIEW
How old are you (and spouse if applicable, plus how long you've been married)?
I am 39. My wife is 38.
We have been together for 13 years. 7 years married.
Do you have kids/family (if so, how old are they)?
We have 3 kids who keep us very busy. Busier than I expected. Kids are 5, 3 & 1 years old.
So, the last 5 years as you can expect were very challenging to put it lightly. We are finally coming out of social hibernation. The fact that we kept the family intact during the last 5 years is nothing short of miracle in my modest view.
What area of the country do you live in (and urban or rural)?
We live in suburbs of large Midwestern city. Since we grew up in cities and lived in that big city for the last 10 years, any suburb would be considered rural.
But we love it here. At least we don't have to yell at kids to pay attention every time we go outside.
At the same time, one downside of life in suburbs I see is that kids don't grow up as "street smart" as city kids. And in my books, being street smart beats being book smart 99% of the time. Unless you are Magnus Carlsen.
What is your current net worth?
$1.2 million.
What are the main assets that make up your net worth (stocks, real estate, business, home, retirement accounts, etc.) and any debt that offsets part of these?
Real Estate – $200K
Investments (401k, Roth, Regular IRA, brokerage, etc.) – $900k
Cash – $90k
529 – $60k
EARN
What is your job?
I am a finance manager at the big bank. I have a small team that reports to me.
I'm currently debating now whether to keep moving up or find something more fulfilling. Corporate America is no cake walk with those stress levels.
One of my best friends owns a small moving company. He goes on the trips with his employees instead of working in his office/home. Recently he told me: "Man, I love my job. While it is physically demanding and hard, I don't have any stress. I am with my buddies all day long and we don't have to pretend. It just feels like a road trip most of the time".
So justice is still out there whether it is better to have higher paying executive job and start dying hair at 40 or just enjoy the life on the smaller budget.
What is your annual income?
I make around $150k all in annually.
Tell us about your income performance over time. What was the starting salary of your first job, how did it grow from there (and what you did to make it grow), and where are you now?
I will follow everyone's example and start from the bottom. Since I grew up in Eastern Europe I needed to start making money from the young age. I started collecting and depositing beer bottles at the tender age of 7. I remember making $14 for 2 days worth of heavy lifting and carrying those bottles to the closest grocery store in my home city. And then my dad offered me to exchange those rubles into dollars — which I did because nobody trusted our currency back then. Well not many folks still do. It was an early education into exchange rate and inflation.
When I came to the US I had only $1k to my name and the need to support my family back at home. So I did. I had so many different jobs – server, dishwasher, gas station attendant/clerk, construction, and many more. While working evenings and weekends as a server, I was able to finish one of the top public colleges with only $5k in debt, only because I took loans to travel. 😉 My wife did the same.
Funny thing I never felt that I was living paycheck to paycheck. And to that day, those were the best years of my life. Probably because I didn't have any real responsibilities besides sending $500 each month back home to support the family. I don't share this to brag, but hopefully to motivate others who feel they don't have enough. As long as you have health, good friends and family, you can figure out how to get through anything. And I did that with bad English and a strong accent.
After the university, I changed different routes in Finance, then found my latest job. My salary did an interesting zig zag trajectory – started at $50k/year, went up to $240k and then back down to $140k. Life is funny that way.
What tips do you have for others who want to grow their career-related income?
It depends, to be honest. I agree with folks who mentioned networking, helping your boss, and becoming irreplaceable for the organization. And being overall curious.
My take is the following: If you can, start a business that you can scale. That way you can be the most fulfilled and wealthy.
If you decide to follow the corporate route, then find a niche that pays well and switch jobs often within the industry. No lateral moves unless it makes sense strategically.
What's your work-life balance look like?
Very good – I work 40 hours a week.
Like everybody, I had my own share of 60-90 hour weeks but hopefully they are in the past.
Do you have any sources of income besides your career? If so, can you list them, give us a feel for how much you earn with each, and offer some insight into how you developed them?
Yep. We own a few investment properties that cashflow each month.
After all the expenses, we net approximately $2k/month. It gives us 30-40% return on capital. And that includes property management.
The reason we were able to achieve it is because we remodeled and refinanced one of the homes, pulling all our equity (famous BRRRR method). Right now, it is hard to find those gems.
Funny enough, I started doing it after watching one of those influencers on Instagram talking about financial independence. I took a course online and then was off to the races.
SAVE
What is your annual spending?
~$80k.
What are the main categories (expenses) this spending breaks into?
Housing (incl. taxes, insurance, etc.) – 25%
Kids – 40%
Groceries – 15%
Travel – 15%
Misc – 5%
Kids are too expensive. It feels at times like a particularly risky gamble in terms of money spent and expected return. Will they appreciate it down the line? Will they even remember it? 🙂
Do you have a budget? If so, how do you implement it?
We don't have strict budget but discuss big things we want/need to purchase.
We don't really monitor anything else because we trust each other not to go too crazy.
And it seems that trust and overall end goal is way more important than budget.
What percentage of your gross income do you save and how has that changed over time?
We save ~50% of gross income. It hasn't changed a lot during the years.
When I was in college I had to pay for tuition and send $500 each month back home to support family. Outside of minimal entertaining expenses, I saved most of what I earned.
What's your best tip for saving (accumulating) money?
Automate savings and think about purchases.
Automation is by far the best saving technique one can use. You stash it somewhere and forget about it. But it only works if you can justify in your head that those stashed funds are off limits to you. Otherwise, they will become other checking accounts with time.
And you really must think about things you are buying. If you can withstand the emotional pull of different purchases at the moment, you can take a few hours to think if you really need it. If after those few hours, you still think that you need to buy it, then go ahead. A new IPhone is cool but do you really need it?!
What's your best tip for spending less money?
Probably figure out what is important to you and spend money there versus just simply buying the latest shining object.
What is your favorite thing to spend money on/your secret splurge?
Travel & kids.
My wife and I have traveled a lot before kids. It didn't almost matter where we'd go as long as it was new. We went to fancy destinations on a budget (e.g. one month long 5k all in vacation in Hawaii during which we visited 4 islands).
While our kids are still very young, we tend to travel close by. We tried travelling far away with small kids but it was not something any of us enjoyed so we decided to take a pause with long travel. But we hope to return to it once the kids get older — take them to some interesting and unique places (e.g. Madagascar, Antarctica, etc.) Hopefully they remember them and not ice cream in hotels. 😉
We spend quite a lot of money (at least in my mind) on kids activities and daycare. Once they are in public schools, that budget line will be turned into extra-curricular activities and more travel. It is funny how I happily spend $30/swimming lesson on one kid and then spend hours debating whether I need to buy $20 flip flops because my current ones are falling apart.
INVEST
What is your investment philosophy/plan?
90% broad market ETFs and 10% "swing for the fences bets".
These bets include anything ranging from options (big fan) to land investments.
What has been your best investment?
In terms of capital allocation – a tossup between Bitcoin (300%) and natural gas. I have always been wondering how one could ride Bitcoin from $10 to $2,000 and not sell. It definitely wasn't me. 😉
In terms of time allocated, courting my wife was the best investment.
What has been your worst investment?
Trading individual stocks that I knew little about.
What's been your overall return?
10-14%.
Because I started tracking my net worth recently, I don't have all the data points.
How often do you monitor/review your portfolio?
Almost every day if volatility is high.
During continuous climb, maybe once a month.
In short, if there are opportunities in the market I tend to look often.
NET WORTH
How did you accumulate your net worth?
I hoped I could say I invested in Amazon in 2000 but unfortunately nothing glamorous.
Persistence and work. Coupled with saving and investing.
Nothing sexy, but it works.
What would you say is your greatest strength in the ESI wealth-building model (Earn, Save or Invest) and why would you say it's tops?
I would say saving.
Although everything is interconnected, I believe that without saving, one will not have funds to invest or simply increase his net worth.
What road bumps did you face along the way to becoming a millionaire and how did you handle them?
Quite a few. Starting with legal challenges and ending with failed businesses.
At the end of the day, it is all self-imposed. If you think this is road bump, then it is. The way I always thought of them is just another thing I tell my buddies when we go to get brewskis. It is not bad; it is not good. It is just part of life.
What are you currently doing to maintain/grow your net worth?
Staying the course.
Changing companies every few years and trying to start another business.
Do you have a target net worth you are trying to attain?
I was thinking $5MM in liquid funds (investments + cash) would be enough.
But the main target is for kids, wife and myself to stay healthy. In that order. Not sure if I share sentiment but when I have a bad cold/virus, I catch myself thinking that I would spend $10k really easy to get fixed up.
How old were you when you made your first million and have you had any significant behavior shifts since then?
37. Absolutely no changes.
Recently I realized that money doesn't bring me as much happiness as I expected. It is nice to fly first class, eat at good steak houses and stay in good resorts. But am I going to remember it?
As I mentioned, the best memories that I have are from events and things I didn't spend money on or very little. College years or early professional years lacked money but were full of debauchery and wild nights. Or maybe it is midlife crisis? Haha.
What money mistakes have you made along the way that others can learn from?
I would say stay within the law. I don't mean money laundering or tax evasion. As simple as pay for parking and don't drive too fast. Not fighting helps as well.
And I also sold Bitcoin too early.
What advice do you have for ESI Money readers on how to become wealthy?
One of 2 ways:
Choose what you absolutely love and figure out a way to start a business or make money off your brand.
Go a corporate route – find a profession that pays well, be decent at it and change companies every few years.
If you go the second route, you need to find ways to keep yourself entertained (e.g. hobbies, sport, etc.) and how to cope with stress that Corporate America entails. I never thought that work can be so stressful before working at one of S&P 500 companies and having a manager who thought "micromanaging" was a way to go. Gladly I met a very good friend there and we were able to make fun of the entire situation and everything that happened at work.
FUTURE
What are your plans for the future regarding lifestyle?
There is a Jewish saying "Man Plans, and God Laughs."
So what we hope/envision to do is to retire when we hit 55. Hoping markets go along with our plans and let us enjoy the next chapter with at least $3MM of liquid NW.
I know about historical returns but I also read about "lost decade" for stocks. Being a big fan of Nassim Taleb, I know that unpredictable things happen often.
What are your retirement plans?
Slow travel for as long as our health allows us to. When I was younger, I wanted to put a checkmark on each country I visited but then realized that being in one city for one day doesn't give me a chance to understand what it means to live there.
Additionally, we want to be closer to our kids when they are in their 30s and start having families on their own. 20-30 period (judging myself) is a period when they will not want to see too much of us. And I am not sure they will be sharing too much about their late-night conquests and early morning hangovers. We all were there. 🙂
Are there any issues in retirement that concern you? If so, how are you planning to address them?
As the majority suggests, healthcare and mental capacity.
To be honest, I don't know how I will address it. One guess is health tourism. Since I am not from US originally, I still can go to my home country and health care there is universal and free. And it is cheaper if you want to get exceptional service.
Also, I hope that my hours working out will pay dividends down the road. I have been an athlete all my life and continued going to the gym since early 20s. But again, it goes back to that Jewish saying. So, I hope that everything works out.
Mental capacity is another unknown. Although there is no family history of mental illnesses, it can happen to any of us. I continue doing sudokus and reading as much as possible. My wife doesn't allow books anymore around our dining table.
MISCELLANEOUS
How did you learn about finances and at what age did it "click"?
I think I knew about finances since very early age. Credit for this goes to the place where I grew up. We didn't have time to think about what makes me exciting to wake up every day. I knew that I needed money to do things and had to figure out what to do to accomplish it.
Investing part clicked around 30-31. Prior to that I would save and use money to either buy real estate or buy and resell things and trade individual stocks.
Who inspired you to excel in life? Who are your heroes?
Probably my parents. Dad set the example on how to be a man and provide for the family. Mom provided unconditional love and pushed me to do things I never knew I could do or accomplish.
Additionally, I just admire regular people, who work average jobs and keep sanity at the same time. They exchange their desires and ambitions for futures of their kids. I really do think it is so hard to do. But that's mature me speaking.
From larger-than-life characters, I really like Churchill. To be from a rich family and at the same time so zealous in his adventures is admirable in my opinion.
If you asked me 10-15 years ago, I am not sure I would remember my parents but throw names like Steve Jobs, Richard Branson and Nelson Mandela. While they accomplished so much and provided examples for so many, I think the real heroes are just average folks who keep on going after life throws curveballs at them.
Do you have any favorite money books you like/recommend? If so, can you share with us your top three and why you like them?
A bit unconventional:
"Shoedog" – Story of Phil Knight building Nike. Just a great business case on tenacity and simplicity of business.
"Reminiscences of a Stock Operator" – Great look into investor psychology.
"What I Learned Losing a Million Dollars" – Great book on having a sound strategy and human psychology when it comes to money.
Do you give to charity? Why or why not? If you do, what percent of time/money do you give?
Unfortunately, not. Well if you consider $200/year through work, then yes. But I don't look at it that way.
The reason we don't give any money is because we are not sure if our money will reach the final recipient. There are so many bureaucratic layers in each charity that I feel each dollar donated splits between 60% for administrative needs (primarily salaries) and 40% for a cause. And the recipient will be selected from those who lobbied the best.
If one of the charities comes up with a way to show accountability, I will gladly donate.
Do you plan to leave an inheritance for your heirs (how do you plan to distribute your wealth at your death)? What are your reasons behind this plan?
Very hard question to be honest. When I was growing up, I remember telling my friends that I will make sure that my kids will not need anything. I will give them anything they ask for. Since I didn't have too much growing up, I wanted to give them everything.
Right now, I am not so sure. I saw so many negative examples of money can do. But the worst disservice, in my opinion, is to make kids content and comfortable with life. I really want to raise them hungry and motivated and have zero clue how to do it. But I am fairly confident that money is not the right answer.
That said, still not sure about the inheritance. Maybe help with house down payments. But again, if I help that will make them work or hustle that much less. So who knows.