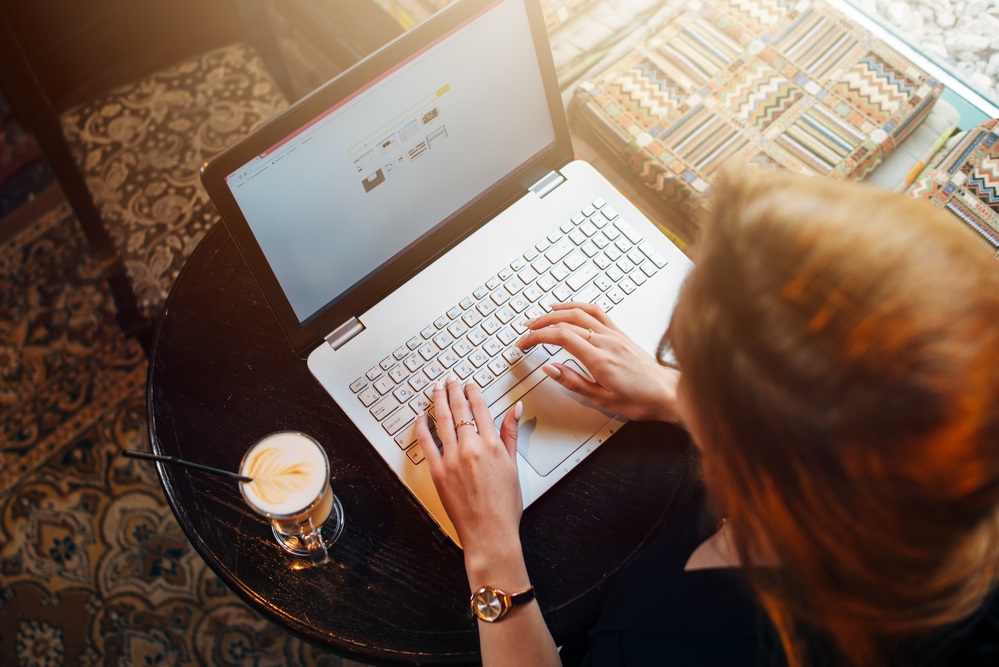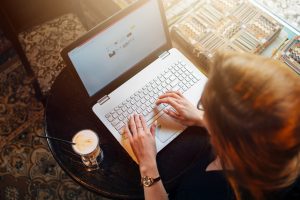 Here's our latest interview with a millionaire as we seek to learn from those who have grown their wealth to high heights.
If you'd like to be considered for an interview, drop me a note and we can chat about specifics.
Today our interview is with Ms 99 to 1 Percent from 99to1Percent.
My questions are in bold italics and her responses follow in black.
Let's get started…
How old are you and how long you've been married?
First and foremost, we want to thank you for giving us this opportunity.
ESI Money is one of our favorite blogs because we can really identify with what you talk about (Earning, Saving and Investing).
It's also not surprising that our readers keep mentioning how ESI is one of their favorite blogs too.
Now, to answer your question, we are 36 years old and we have been together for 7 years, married for 5.
Do you have kids/family (if so, how old are they)?
We have a one-year-old daughter. She's the life of the party, always smiling, and entertaining people around her. She enjoys being the center of the attention. Not sure who she got that from? lol
What area of the country do you live in (and urban or rural)?
We live in the suburbs of a major metropolitan city. It's a HCOL (high cost of living) area but we love the opportunities it offers and the fact that we are close to family.
What is your current net worth and what are the main assets that make up your net worth? Any inheritance?
Our current net worth is about $2,031,000 which includes:
Our house, we bought for a steal at $560K plus $40,000 upgrades, for a total of $600K, and we have had agents knocking on our door asking to buy it for $1.3M, but we are conservatively valuing at $1.1M. We are also aggressively paying down the mortgage. Starting off living in poor, unsafe neighborhoods with multiple roommates, has kind of made us paranoid, and made us want to secure our home first, before we move on to more interesting investments. Thus, we have been able to slash our mortgage in half and it's now only $240,000, therefore the equity in the house is about $860,000.
Our consulting business conservatively valued at $850K.
Stocks valued at $160K. Once we pay off the mortgage, we will go full force into investing in stock markets and we hope to increase that to $1.5M-$2M by the time we reach 45 years.
$100K emergency fund in short term investments. We haven't had an emergency requiring to use this fund, however we have used it to fund some opportunities that have paid off big time, such as buying our house for a steal on a whim, and starting the consulting business. The fact that the fund is there allows to always look out for opportunities. And when we use the fund, we always make sure to top it up again.
$50K in other assets such as our 2 cars and a $20K engagement (now worth $35K according to the latest appraisal) that was bought before discovering the FIRE/frugal lifestyle.
$10K in cash.
No other debt, except for the $240K mortgage that we are hoping to get rid of by 2020. We avoid debt like the plague. 🙂
What are your jobs?
Ms99to1percent is a CPA in corporate finance at a Fortune 100 company and Mr99to1percent is a principal/expert programmer.
What is your annual income?
Our combined annual income is $400,000+ and we hope to double it again in the next 5 years.
How did you grow your income so high and what are your main sources of income?
Our income started low because we didn't know we had to negotiate or ask for raises. It would have been great if blogs like ESI Money existed 10 years ago, we could have avoided that costly mistake. 🙂
We started realizing how underpaid we were and set a plan in a motion to increase our salaries.
Ms99to1percent realized how underpaid she was once she started filing taxes for her colleagues and realizing she was the least paid, even though she was the team lead and best performer. She was even the National Performer of the Year out of 3,000 employees.
Mr99to1percent also realized he could get paid more when HR sent him an email by mistake that showed the salary of a new employee that was going to be reporting to him. The new, less experienced employee was going to be paid more than him. That explained why HR never wanted to involve him in salary negotiations of his direct reports!
After these negative experiences, we set up plans to try to double our salaries within a short period of time.
Ms99to1percent got her employer to pay for her CPA; and then jumped ship to the best paying and fastest growing employer in the industry. She also has a tax prep side hustle that brings in income.
Mr99to1percent's new plan was to become a contractor. He worked hard, asked for more tasks and more direct reports to build up his resume, and also networked a lot and then was able to jump ship and become a contractor.
By being a contractor, he's able to charge a high rate and for every minute he works. And due to his strong resume, network and reputation, he has never gone without a contract and he's been doing this for 4 years.
We also have the consulting business that brings in some income. Some of the profits, that are kept in the company/reinvested, are not counted in our $400,000+ annual income.
We also developed a product under the company, and it took us a few years to bring it to market. But we didn't do it justice by promoting it enough. We only promoted it on LinkedIn and to only people we knew and for a short period of time.
But after starting blogging and learning how to promote a blog from the pros like ESI, we have decided to re-launch the product and this time really promote it hard.
The product is currently being used by universities around the world for free but we don't have a paying customer yet, and we hope to change that with the new marketing strategy.
Did you get any inheritance?
We didn't get any inheritance at all; it's actually quite the opposite. We started off very poor and had to fend for ourselves. We tend to be the ones to help out our parents.
For example, when in college Ms99to1percent gave all her co-op earnings to her mom to help her with a down payment on a house. Her mom also has very little saved up for retirement and we expect to help her once she retires.
We also help Mr99to1parcent's parents with their medical bills and ad-hoc expenses.
What is your annual spending and what are the main expenses you have?
Our annual expenses are very low considering we live in a HCOL are.
Our biggest expense is daycare at $20K for our 1-year-old daughter. Our annual expenses total $56K/year, which is about 15% of our income.
The rest of our income goes into taxes (6 figures), investing, giving and aggressively paying off the mortgage.
What money mistakes have you made along the way that others can learn from (or something you'd do differently)?
We have made many mistakes along the way. The most recent one was this past spring when we tried to pursue our lifelong dream of starting a school for kids, especially underprivileged kids. We thought it was going to be easy; however, we ran into roadblocks after roadblocks especially having to deal with the government bylaws and bureaucracies.
We ended up spending/wasting thousands of dollars all for nothing. We decided to suspend the project and relaunch it again once we FIRE and have enough money and time to deal with everything.
The lesson we learned was that you really have to research, research and research some more especially when you are planning to start an expensive project.
What have you learned in the process of becoming wealthy that others can learn from (what can others apply to become wealthy themselves)?
It's ok to try and fail but it's not ok to fail to try. Every time you come up with an idea, write it down and go for it especially if it's an idea that's not going to cost you an arm and leg. For example, when the idea of starting a blog popped up, and we decided on the name, we set up the blog right away, and started writing and officially launched pretty quickly after publishing only 2 posts.
Start early. Start thinking about your future early. For example Ms99to1percent was able to pay off her $40,000 student debt before graduating. She did that by choosing her field and school carefully, limiting the student loans she took out, starting to look for a job (and getting one) one year before graduating, and thus paying off the $40K student loans within 8 months, 2 months before graduating. Mr99to1percent also graduated college with no student loans by choosing a good but cheap school, packing all his classes into 2 days, and working 2-3 jobs the other 5 days.
Another lesson we learned from Ms99to1percent's parents is that marrying the right partner that you love but that also shares your vision is very important. When Ms99to1percent parents were divorcing, their businesses also went downhill. And the dad told Ms99to1percent "When you marriage fails, your business is bound to follow. Money might not buy you happiness but happiness and team work can bring you money and wealth".
Do you have a target net worth you are trying to attain?
We are trying to reach $4M by 45 years old mainly because we want to leave a legacy for our child(ren) and don't want them to go through the same struggle we went through.
And also, because we want to pursue our lifelong dream of opening a school for kids. We want to leave the world a little bit better than we found it.
What are your plans for the future regarding lifestyle?
Ideally, we would want to retire from at least our 9-5 jobs around 45 years old.
And hopefully our side hustles would have grown enough for us to pay other people (and pay them well) to manage the businesses.
And eventually, we would want our kids to get involved in the businesses, because we are really doing all of these for them.
Is there any advice you have for ESI Money readers regarding wealth accumulation?
Just hustle and hustle hard, if not for yourself, do it for your kids, grandkids, underprivileged kids…Try to leave the world a little bit better than you found it.