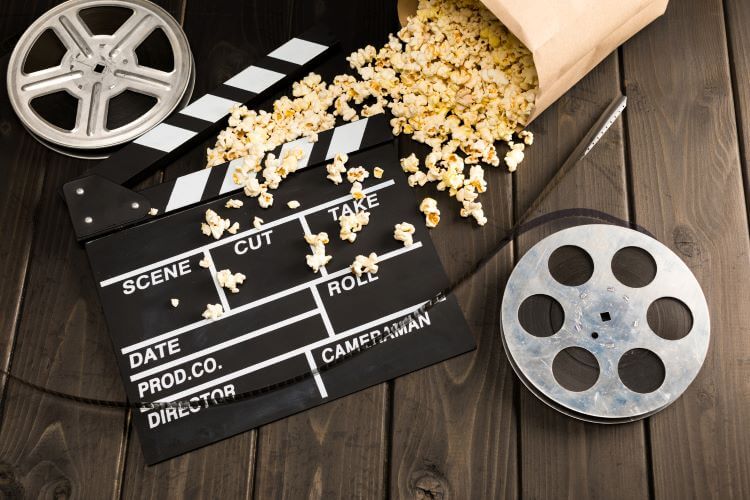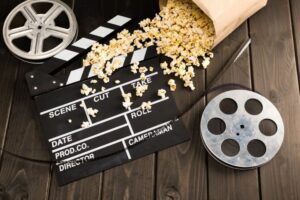 Here's our latest interview with a millionaire as we seek to learn from those who have grown their wealth to high heights.
If you'd like to be considered for an interview, drop me a note and we can chat about specifics.
This interview took place in July.
My questions are in bold italics and their responses follow in black.
Let's get started…
OVERVIEW
How old are you (and spouse if applicable, plus how long you've been married)?
I am 51 and my amazing wife is 52.
We have been married 25 years.
Do you have kids/family (if so, how old are they)?
We have three kids.
We have two boys (19, 16) and a daughter (14).
What area of the country do you live in (and urban or rural)?
We live in the suburbs of a major Canadian city.
What is your current net worth?
Approximately $13 million.
What are the main assets that make up your net worth (stocks, real estate, business, home, retirement accounts, etc.) and any debt that offsets part of these?
Stocks $5.5m
Real Estate (commercial and residential): $5m
Cash: $1.4m
Business Interests: $500K
Art/Collectables: $200K
Misc. Insurance, retirement accounts, photography equipment etc.: $800K
No debt that is not already factored into my assets.
Note: I do not consider primary residences as part of net worth. In the case that you do, my home is an additional $2.2 million.
EARN
What is your job?
I am an artist at heart. I have always drawn as early as I can remember, and it was the only thing that I ever wanted to do.
When it came time to choose a profession, I thought that I wanted to be a comic book artist. My parents, who never went to high school, were adamant that I go to college, so I went looking for a comic book college. When I found that the there was no such school, I settled on going to a film and television program at a local college.
I spent the early part of my career as an artist in feature films. I rose to an artistic supervisor. Eventually I became an owner of a film and television production company.
What is your annual income?
$700K
Tell us about your income performance over time. What was the starting salary of your first job, how did it grow from there (and what you did to make it grow), and where are you now?
I have always had the entrepreneurial bug. This is a good thing because I am a terrible employee. I am a laid back guy but I am naturally resistant to authority. This is a benefit to my art because this allows me to more critically see the world and how to interpret it for my audience.
My first real job was as an airbrush artist at an amusement park for $3.15/hour. I started my first business at 13 as an airbrush artist painting clothes at flea markets and bat mitzvas. My business was intermittent so I always held any job that would fund my comic book addiction. I was a dishwasher, stockboy, pinsetter, bicycle mechanic; anything that gave me a few dollars that gave me my next X-Men or Batman fix. Most jobs didn't pay more than $4/hour at that time in the 1980's.
I started a second business at 17 as a mural artist for tanning salons. In both businesses I had partners who were skilled but were too interested in spending the profits, so we never grew. I would guess that I made $5K/year in those businesses. A healthy sum when you are in high school at that time.
My parents were very supportive, but they were not in a financial position to help much, so during college I got jobs in my field for the summers. At those jobs I identified inefficiencies in their production pipelines and with the help of some of my classmates we would create mini studios within the studio. I would make approximately $30K over the summer that would cover my tuition and accommodations for the following school year.
After graduation I moved to Los Angeles and secured a job at one of the major film studios for $47K/year. More money than I had ever seen. I was happy to get paid doing things I loved to do. I might have done the work for free if they had asked me.
After working many years in LA I moved up to supervisory positions where I topped out at $150K. By that time, I had married my wife, who was a college sweetheart in Canada, as well as an accomplished artist. Our peak combined income in California was $270K.
In 1999 I moved to San Francisco to pursue more artistic growth. At my next job I took a 50% pay cut, but I negotiated bonuses in stock options. This was all the rage in San Francisco at the time. After a few years my wife and I decided that the United States did not suit us, so we moved back to Canada to start a family.
Knowing that we would never earn as much in Canada as we did in the States, my wife and I sold everything and downgraded our lives. We reduced our expenses to a minimum so that even if we worked at McDonalds, we could get by. We both took teaching jobs to bridge us while we figured out what the next move was. Our combined income was $90K, but I still had stock options of approximately $220K to execute when needed. We each also had 401Ks still in the States totaling $120K.
My wife and I had planned to start a studio ever since we graduated from college, so soon after returning to Canada I teamed up with a childhood friend who understood finance to start my film and television studio. My wife and I just had our first child at the time, but she was still a major contributor despite her responsibilities as a mother. During that time, I had next to no income and lived off my stock options negotiate from my previous job.
Gradually my income grew as the business grew. For those who have run businesses, you will know that this growth is not linear. One year you will find yourself with enough income to splurge a little. The next year you will be at the brink of bankruptcy. For the better part of 15 years my income was between $0 to $100K.
Eventually the business found solid footing and I initiated plans for a growth strategy. My income reached $400K.
At the 19th year of the business, my partner and I determined that the studio's value was at a high and sold to a larger studio. I am now a consultant to the purchasing company. My income from consulting is $275K plus performance bonuses.
Years before I sold the studio, I was uncomfortable that the business had no tangible assets. As a service studio our worth was fully determined by the 'goodwill' of our clients. We started on a journey of acquiring other companies, founding adjacent businesses and buying real estate to convert some of this goodwill into bankable assets. Many ventures were not successful or break even. The consistent winner was real estate.
Currently almost all my income is passive. Between rents from commercial real estate, stocks, bonuses and insurance products, my annual income ranges between $500K – $800K.
What tips do you have for others who want to grow their career-related income?
This question is never ending, but if I were to boil it down to two things then I would recommend treating income as a by-product of what you love doing, and early in your career, accumulate assets not money.
When doing anything that is beyond what most people would consider reasonable, there is an uncomfortable amount of risk along with unhealthy amount of hard work. The only way to push through the many challenges that you will face while striving for success, is to truly believe in what you are doing. This does not mean that you will have all right the answers. It means that, regardless of the quality of your decision making, you must really love what you are doing or you will find easier ways of spending your time.
The second tip is about concentrating on the journey instead of the goal. Everyone wants to be financial comfortable. Some people even want to be stinking rich. If your focus is to accumulate lots of money, you are unlikely to spend the effort necessary to build true wealth. Assets grow slowly, but once established, over time they are far more valuable than money.
What's your work-life balance look like?
I have always had a good work-life balance. Early in my career, because I loved what I did as a job, there was never enough time in the day to do what I love. I would sleep at the studio one or two days a week.
Once I was well established in my industry, I enacted a no overtime policy for myself. This meant that I would never do any overtime unless I felt that it improved me somehow or I was responsible for the necessity of the overtime. This policy meant that I made some enemies within the studios because I was sometimes seen as not being a team player, but at the same time it forced me to prove my value to the studios in order to keep my job.
When I started my own studio, I tried very hard to maintain the no overtime policy. I never let my work needs take precedence over my family's needs. I never missed a birthday, hockey practice or Christmas concert. I can reschedule meetings and find new clients, but I can never get these moments back from my family.
I am also devoted to making things. I love to create. One of my goals in life is to create a situation for myself where I have the time, means and support to continue making things until I die. With this in mind, I can easily adjust how I spend my time and efforts to maximize my creative process. This means that I don't drink, party, smoke or watch TV, because none of these things bring me the joy I get while creating things.
Of course, I realize the irony that much of my wealth comes from making television shows that I don't watch.
I currently am only involved in film and television projects I am passionate about and indulge in my hobbies.
Do you have any sources of income besides your career? If so, can you list them, give us a feel for how much you earn with each, and offer some insight into how you developed them?
After the sale of my company, I turned my biggest asset liquid, so most of my income comes from sources outside of my career.
These are all very approximate numbers:
Stocks: 4 – 10% return. $300K
Real Estate leases: $180K
Insurance: $20K
Cash: $30K
Misc: +-20K
Stocks
Part of the sale of my company was in stock. After my vesting period, I maintained most of the stock because the acquisition of my company was a catalyst to the parent company performing better, therefore increasing the value of my stock. I also maintain this stock because it makes me a major stockholder in the parent company so that my voice is heard.
The rest of my stock portfolio is diversified in index funds, ETF and a handful of individual companies.
Real Estate
Where I live in Canada, real estate has had immense growth. Assuming that you got into the market soon enough, an investor gets into profit very quickly.
This does not take into consideration the appreciation of the property. These assets appreciate at about 6%/year and rents increase 5%/year. Once the principals are paid off, the profit margins will jump substantially. They also are a source of liquidity if they are leveraged with Lines of Credit.
Finally, most of my real estate is commercial, which is much more flexible with the length and rules of the leases. I recommend anyone trying to build wealth to get into real estate.
Insurance
I have been investing in cash value insurance products for over a decade when I was looking for ways to secure my retirement.
These polices, upon maturity, payout a consistent amount in perpetuity, or can be sold for their face value.
Cash
I always like having lots of cash available. Warren Buffet said it best. "When you have cash, you never think about it. When you don't have cash, it's the only thing you think about."
My family did not have much money when I was growing up and I still remember the years of tenuous cash strapped living when I was growing the studio. I never want to be in that position again.
My cash only makes about 1.5% annually, which is well below inflation, but it is hard to quantify the peace of mind that I have. I also have the ability to jump on any potential opportunity immediately knowing I have substantial cash on hand.
Misc.
I still have interests in other companies and small loans that have some returns.
I do this mostly for family and trusted business associates.
SAVE
What is your annual spending?
About $200K.
What are the main categories (expenses) this spending breaks into?
I tried to break this down, but the honest answer is a don't really know.
I have never made a budget, so I never follow a budget. At the end of the tax year, I just look at how much income I had and see how much I have left, and that is my yearly expense.
Taxes by far is my biggest expense. This is probably followed by travel and food.
Do you have a budget? If so, how do you implement it?
I do not budget. My wife also does not budget.
We are generally frugal people and almost all our expenses, except travel and children, have not changed much since we were married.
What percentage of your gross income do you save and how has that changed over time?
About 70%.
Early in my career I saved about 15% of my income. Once I started my business, there was no savings at all. If there was a profit, all of it went back into the business.
After my business was sold, I paid off all my remaining debts so the bulk of what I make is saved.
What's your best tip for saving (accumulating) money?
Do not be tempted by luxury things. They do not make you happier.
If you do want nice things, work to create assets that will afford those things instead of just earning more money. Your ability to work for more money will go up and down, but assets will keep paying out.
Understand the amazing power of compound interest.
Train your mind to think long term.
Be financially informed instead of trusting your wealth to other people. No one will care more about your wealth than you do. This will require you to read a lot.
What's your best tip for spending less money?
Dream of things you want to do instead of things you want to buy. Experiences tend to be cheaper and last longer in your psyche. Things you want to own get more expensive the more money you make.
For example, initially you buy a Honda to get around. Then you buy an Acura because others around you have BMWs. Eventually you can afford a McLaren P1, but now you have a $2m depreciating asset. A McLaren cost 100x more than a Honda. Did it make you 100x happier? I doubt it.
Why not invite everyone in your extended family to an AirBnB in Maui or Santorini? I guarantee that it will make you and everyone you care about happier for years to come and it would cost nowhere near the price of an exotic car. If you are not at that level yet, take everyone camping or rent an RV.
For me personally, I like nice things, but I would rather build them than buy them. When you make things with your own hands you realize what their true value is. I like mid-century furniture. I make all my furniture and the satisfaction I get from each piece is enormous, both in the finished piece and the process of making it.
What is your favorite thing to spend money on/your secret splurge?
I will spare no expense on woodworking tools. There isn't a power tool that I do not love. I'm a Makita guy, but I have an extensive Festool collection. I can't walk into Lee Valley without leaving with something.
I love muscle cars. I have bought and rebuilt a number of them by hand. I never have more than one at a time.
I love staying at unique boutique hotels when I travel. The more eccentric the style, the better.
I am comic book nerd, so I collect original art from comics from the 1980's and animation cels from 1970's and 1980's Japanese anime.
INVEST
What is your investment philosophy/plan?
If we are talking about stocks or assets in general, my philosophy is simple. Only buy what you know. I buy stocks in things that I love and personally use. Only things that I am knowledgeable in.
An example of this is my comic book collection. I only bought them because I loved reading them and I used them for artistic study. Decades later there are millions of people around the world who loved comics as much as I did and now these things of pleasure have become an insurable asset.
If we are talking about general investing, I think long term and I don't listen to investment advice that doesn't make immediate sense to me. Investing is not difficult. What is difficult is filtering out the static. Short term thinking is the surest way to lose your money.
Prioritize creating assets instead of money.
What has been your best investment?
Investing in my own company was the smartest thing I ever did.
Second to that was extending myself to get into real estate before I thought I was ready. If you make a solid plan, then you need to quiet the negative voices in your head and execute that plan.
My best stock investments were Apple and Tesla.
I am a creative professional, so I have been using Apple products since the mid 1980's. When I could afford it, I bought Apple stock in the late 1990's. The sale of that stock was eventually used to buy my first house.
I test drove a Tesla the week the Model S came out. I was already a muscle car guy, but this new electric vehicle blew my mind so thoroughly that I ran out and bought as much stock as I could afford at that time. I believe is bought it at $30. I sold most of my Tesla stock at $890.
What has been your worst investment?
Buying into to the .com boom. I didn't understand stocks or any of the companies I was buying. I was just as wrapped up in the fever as everyone else. I lost everything when the bubble popped. Luckily, I didn't have much money to lose at the time.
Second to that was starting a tech company that I let evolve in directions I wasn't interested in. Eventually I lost so much interest that I sold my shares. I did not lose money, but I lost a lot of time.
What's been your overall return?
I judge my returns above inflation. For years it has been a bull market and inflation has been low, so my return has been 5%. Lately inflation has been quite high and growing so I expect my returns to be the 2% range in the near term.
I have moved much of my investment funds over to GICs and other government back products because they pay well during times of high inflation. My returns are in the 5 to 6% range with almost no risk.
How often do you monitor/review your portfolio?
I look at my stocks once a day, but I only balance my portfolio once or twice a year.
On the rare occasion a stock or industry will interest me, and I will make a move.
NET WORTH
How did you accumulate your net worth?
The bulk of my net worth was accumulated in my business.
I was born poor in the Caribbean. Not American poor, where if you can't buy Nikes you buy Ponys instead, but the no shoes living in a tin hut poor. I was adopted and sent to Canada to live with working class family. By Canadian standards we were poor, but much richer than my life in the Caribbean.
My relationship with money was disconnected. I knew that we didn't have much of it, but my parents were so proud that it was never an issue or talked about. I carried this attitude to adulthood. I knew I needed it to live but I didn't put much importance to it, and I never talked about it. My parents were very hard workers but financially illiterate.
I realized in high school that there was a relationship between money, management, luck and talent. I didn't understand how to take advantage to this relationship, but I did know that if you get it wrong, you cannot build your wealth.
Eventually I learned while working in my industry that I had the ability to affect 2 ½ of these elements. You cannot control the money. Money is a result of the other actions. Do not focus on the money. Money focus is always a short term game.
I have full control on how to develop my talent. I spent the bulk of my early career laser focused on becoming a more talented artist until I became well respected by my peers.
The management skill was the hardest and longest skill to develop. As an artist I didn't care about management, but I forced myself to get better. I also had a business partner who was skilled at management.
I initially considered luck as an uncontrollable part of nature. Eventually I realized that, while you cannot control luck, you can control how likely good luck will happen to you.
After identifying a niche in my industry, I started my studio with a childhood friend. Note: my wife had been an integral part of the support system necessary for the studio to succeed. We took no outside investors. I am not a fan of debt, mainly because I dislike not being free to make unincumbered decisions. Through the 19 years of my business, at the end of the year we were never in the red, even if that meant not paying myself.
I have read advice on this blog as well many other FIRE websites about always paying yourself first. With respect to ESI Money, if your goal is to achieve substantial wealth, paying yourself first severely limits your ceiling. I would recommend paying yourself first if your goal is to reach the $4m to $6m level. If your goals are loftier, I would rephase it to say, pay yourself first so long as it does not harm a growing asset.
It took more than a decade to stabilize my income to the point where I was getting paid the same as I did when I was an employee of a large studio.
The main focus was to build value in the company. I was asset rich, but cash poor. Luckily, my wife and I are both relatively frugal people. We both remember being hungry and she remembers being regularly evicted, so as long as we could afford the home we lived in and basic needs were covered, we were okay.
When the business grew to a size where my business partner and I were happy with its value, we accepted an acquisition offer. We had been offered buyouts throughout the years, but we always felt that we could squeeze out more value, so we waited for the right time.
About 1/3 of my net worth is in real estate. I love this asset class. It provides multiple benefits that are hard to match by other asset. It appreciates in value the longer you hold it, usually substantially beyond inflation if you chose the right areas to buy. You get rental income. The rental income pays down the principal. It is the reverse of credit cards where instead you are leveraging the bank's money to make you money. The asset can be used as collateral for other investments. Finally, it can be turned quickly into tax free liquid cash through lines of credit.
I don't include my personal residence as part of my net worth, but I do leverage the equity in my home with a line of credit. I have an additional $1.5m available to invest, so long as I can earn more than my loan percentage rate of 2.78%.
The rest of my net worth are smaller investments which were initiated over time for different reasons. All told, even if I didn't have wealth from my business or real estate, I would still be able to fund a modest retirement.
What would you say is your greatest strength in the ESI wealth-building model (Earn, Save or Invest) and why would you say it's tops?
I believe that I am strong on the Earn and Invest portions of the model.
I never thought about the Save part, but I believe that my nature made this a natural part of my style.
Earning income is closely locked to my goals as an artist so it doesn't feel like work.
My parents never taught me anything about investing so it became exciting to learn it along the way. The best part about investing is that it is unambiguous if you are doing it right or wrong. Do it right, you make money. Do it wrong, you lose money.
What road bumps did you face along the way to becoming a millionaire and how did you handle them?
Unless you inherit money, there is no avoiding road bumps. I have many. I am dyslexics, so learning in the regular way is difficult. My parents couldn't help me to learn how to manage money. In my business we chose to take the hard route and create a new niche in the industry instead of just competing in the same markets with other studios.
I think that biggest hardship to overcome was a racial one. I am mixed race, but most people identify me as black. Growing up in the Caribbean and Canada this was not an issue. It was not until I moved to the United States did I realize that I was not only racially black, but also societally black. While my industry was quite accepting of racial diversity, it was hard to not feel like an outsider because there were very few people like me in my field. In fact, it was two or three years before I saw another black person in the studio system.
It would have made the most sense to start my business in LA because that is the heart of the entertainment industry, but when talking to people and institutions in the finance realm, it was clear that being black was a detriment in the US, even in a lefty place like California. Believe me when I say that as a racial minority in America, it is possible to achieve quite a lot, but you will face barriers that white people are completely unaware of.
My wife, also mixed race, and I had experienced enough racial prejudice, and some scary racist situations, that we were very uncomfortable about raising kids there, so we moved back to Canada.
While back home, racism was not a limiting factor, but the legendary Canadian aversion to risk was. In the end we financed the business completely with our own savings.
What are you currently doing to maintain/grow your net worth?
Most of my investments are on auto pilot. I am diversified in many asset classes, so I expect my net worth to continue to grow at a conservative and predictable rate.
I continue to be involved in the film and television space creatively, with a few projects that I am financially committed to. These project might lose money or do incredibly well. They do not affect my base income.
I am considering purchasing vacation rentals in Europe and Caribbean.
Lately I have developed an interest in commodities. I'll do my research over the next year or so to see if this is something that I am truly interested in.
Do you have a target net worth you are trying to attain?
The original amount of net worth I was aiming for was $1.8MM. I don't know why I wanted that number, but it got stuck in my head.
Now that I've surpassed that, the new number is $30MM. I read somewhere that this was the level that banks label you an Ultra High Net Worth Individual (UHNWI). Currently I am in the Very High Net Worth Individual (VHNWI) category.
It is not really a serious goal because I am already more than comfortable, and I'm not prepared to do the work to get there. If I can live off the interest and keep pace with inflation, I am satisfied.
How old were you when you made your first million and have you had any significant behavior shifts since then?
I read this question as the first time I had one million in liquid cash. I was 38. I took a screen grab of my bank account. My business partner and I stared at the image like it was a newborn.
It hasn't changed anything because a few minutes after I took that screen grab, I loaned the money back to the business.
My approximate million dollar progression:
$1MM – 38
$2MM – 41
$3MM – 43
$5MM – 45
$8MM – 47
$13MM – 50
As you can see, the wealth progresses is not linear. While some of that can be attributed to compounding, most of the growth is from appreciating assets. With my most valuable asset sold, I will no longer be focusing on strong growth. I will instead focus on slow, consistent, predicable growth with the occasional dip into something fun and speculative.
What money mistakes have you made along the way that others can learn from?
I treated the government like another client. This meant I could negotiate with them and push out accounts payable. I was wrong. The government are gangsters. They will shut you down without warning. They seized the company's bank account, then emptied it. We had to do some serious dancing to keep the business afloat.
I would not advise anyone to not budget like I do. There have been many times where I have run out of money. It caused embarrassment to my wife on numerous occasions.
What advice do you have for ESI Money readers on how to become wealthy?
The first thing you need is a quality support system. This could be friends, family or colleagues. In my case, my wife has been fantastic. I could also trust my business partner completely.
If you have the personality for risk, start a business that you believe in deeply. If you cannot find anything that you are passionate about or you have a low tolerance for risk, then become very specialized at a job, earn as much as you can and save as much as you can. Use that savings to plan slow growth in real estate and low risk stocks and bonds or any other established asset class that you are comfortable in.
FUTURE
What are your plans for the future regarding lifestyle?
I never have to work again…but I will. Nothing I've ever done has felt like work so I will keep working. I will make short films that only require time and skill, unlike the entertainment that I made professionally, that is all about turning a profit.
I will design and build furniture to my heart's content. I will finally learn how to oil paint properly. I hope to do these things in various countries around the world.
My wife went back to university to get her masters so that she could start a new career in art therapy research. I don't have as much energy as her, which is necessary to start another career. She's pretty amazing. If she decided that she wants to start a practice or needs financing for research, I hope we will still be in a position to finance her dreams.
I will likely invest with my business partner when he presents something interesting. He always seems to sniff out deals. I will probably have a gentlemen's competition with him for maintaining/growing our net worth. He is a better investor than I am, but he has more taste for luxury. It will be an interesting experiment in different lifestyles.
What are your retirement plans?
I have a HUGE bucket list. It would take many lifetimes to fill it. My job from now on will be knock off as many of them as I happily can.
A few highlights:
I am setting aside time to design and build a custom home for my family. When I say design and build, I mean that I plan on doing it personally. I have won an award in architecture, though it is not my main field of study and I have constructed a vacation home with friends in the past. I want to use and improve these skills to build my modern home. It will have an outrageous woodshop of course.
Now that my kids are older, I would like to travel more with and without them. I've always wanted to immerse myself in foreign cultures for extended periods.
I want to heli-snowboard in the Rockies, Andes and Alps before my back is too weak to handle it.
I'm going to learn to forge a katana from a master Japanese sword maker.
Discover a new insect in the Amazon.
Are there any issues in retirement that concern you? If so, how are you planning to address them?
I have been athletic all my life and now my body is showing wear and tear.
I will probably use some of my wealth to get treatment from experts to ease several my health issues so that I can enjoy the last half of my life mostly pain free.
MISCELLANEOUS
How did you learn about finances and at what age did it "click"?
I don't think that there was ever a moment when things clicked. There was a slow seeping of knowledge.
What I did learn is there are levels of financial services and products that are unavailable if you do not have wealth.
Once my business achieved a certain amount of revenue, the banks started to offer me new types of loans at fantastic interest rates. When that income started to sit in my personal account, I was offered private banking. Suddenly banks wanted to give me every loan under the sun in more and more complex schemes, high interest investments and Visa Black Cards with ridiculous perks. It's not fair and it makes me uncomfortable.
Who inspired you to excel in life? Who are your heroes?
My cousin. He is 15 years older than me and became successful with his business early in life.
He was the first black person I ever saw walk into a business meeting and dominate the room. It made me realize that the power of personality can overwhelm biases.
Do you have any favorite money books you like/recommend? If so, can you share with us your top three and why you like them?
I am a voracious audiobook listener. I probably listen to fifty books a year. Only a handful of them are finance books. I usually can glean one or two important points from most books, even if they are bad. My favorite type of books are behavioral economics.
Predictably Irrational – Dan Ariely. Understanding the human condition based on irrational behavior. You can use this information when negotiating deals as well as understand why you make bad decisions even when you consciously know better. Humans are more afraid of change than pain.
The 4-Hour Workweek – Tim Ferriss. This is not a great book but there are a few great ideas in it. The first is, a master is someone with slightly more knowledge than everyone else in the room. Two, anything is achievable if you break the problem down to small enough elements.
Rich Dad Poor Dad – Robert Kiyosaki. This is definitely not a good book, but it will clearly explain to a layman the power of using banks to leverage your money in real estate.
Do you give to charity? Why or why not? If you do, what percent of time/money do you give?
My wife established a bursary at her university for single mothers.
I also have an award I give yearly to my alma mater in the name of my favorite teacher who died too early.
My wife also volunteers at a youth bereavement charity.
Do you plan to leave an inheritance for your heirs (how do you plan to distribute your wealth at your death)? What are your reasons behind this plan?
Our wealth will mostly go to our kids. We have been updating our will regularly, but there will be more adjustments as our kids are moving into adulthood.
Since it is possible that we may live into our 90's, we will distribute some of our wealth earlier so our children and potential grandchildren can do something with it. We will likely do it in the same manner we currently treat purchases with our kids. If you pay for half, we will pay for the other half. This can be anything from buying a house to starting a business.
We are also developing a trust that will ensure that all the children in the immediate family will be able to go to school for free.