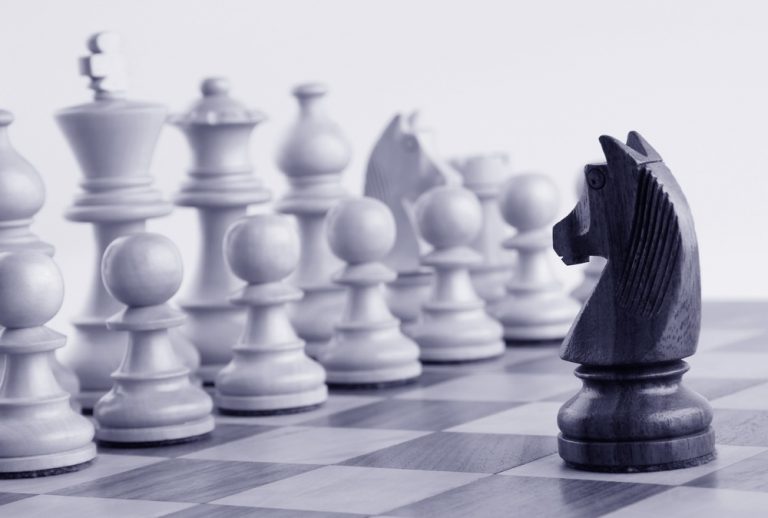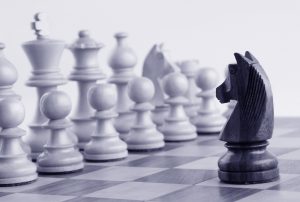 The following is a millionaire interview I first published on a previous site.
I'm running it here again on ESI Money so all my interviews are in one place.
My questions are in bold italics and their responses follow in black.
Let's get started…
How old are you (and spouse if applicable, plus how long you've been married)?
We are 41 years old, married 18 years, both college graduates with B.S.
Do you have kids/family (if so, how old are they)?
We have two teenagers. No pets.
What area of the country do you live in (and urban or rural)?
Midwest, urban.
What is your current net worth?
Our current investment portfolio is valued at $2.45m in taxable, retirement and cash accounts. This includes about $100k that each of the kids have in UTMA accounts, college savings plans and their Roth IRA's.
What are the main assets that make up your net worth (stocks, real estate, business, home, retirement accounts, etc.) and any debt that offsets part of these?
Our net worth as described above is in a variety of index funds (Vanguard) and ETF's.
We built our current home and paid it off in 10 years. Been mortgage free for 3 years now! We bought new vehicles, but have drove them 10 and 5 years so far and have no intentions to replace either in the next couple of years. It will be tough when the day comes that we do need to replace, to write a check for a car that will be worth 20% of that value someday. I like assets that go UP in value! We are debt free.
What is your annual income?
Our annual income last year was about $320,000.
What is your main source of income (be as specific as possible — job, investments, inheritance, etc.)?
All of our current income is from a business I started during college, my wife works part-time (not for our business). We re-invest all dividends, capital gains, etc. We've never received any inheritance, but the last couple of years we've received a nice gift of $10k from my parents.
What is your annual spending?
Our annual spending was $75,000 last year (not including fed/state income taxes & investments). Some of our expenses are paid by the business (phones, my vehicle, etc.). Although I give my wife grief when the "brown truck" shows up, she really is low maintenance and is not a big spender and is not worried in the least about the Jones'. We splurge on a nice vacation each year and our kids are fairly involved year round in church and school activities, so there are some travel and lodging expenses that we will cut in the next few years when they move on to college.
Years ago, when we had $18,000 in savings, I always envisioned purchasing a sports car or something extravagant if we hit a $1m. By the time we got to that point, my "investing values" that had made it possible to get to the $1 million mark were firmly in place — we celebrated with a $20 dinner at our favorite restaurant. We value the $$ in our savings MORE for moving us closer to early retirement than any joy that would come with a silly purchase like a sports car.
How did you accumulate your net worth?
I started a business while I was in college that has grown steadily for more than 20 years. That business made a profit of about $1,000 in the first year and this last year, my draw was $300,000. My wife works part time, with 100% of her pay going directly to her 401k. We hit $1 million in portfolio value at age 34, $2 million at age 39. We paid off our $180k home at age 37. There is no better feeling than knowing that our residence is paid for!
For the most part, as our income has increased, we have put more and more in our investments and avoided lifestyle creep.
What have you learned in the process of becoming wealthy that others can learn from (what can others apply to become wealthy themselves)?
I am proud to say that we have never paid a penny in credit card interest — a lesson that stuck with me from finance class! We've maxed out our opportunities to put money in a flex spending account for daycare in the past, along with healthcare bills, etc. We have a health savings account, but because we don't qualify for Roth IRA's, we max out the HSA, but pay our medical bills out of pocket. We are piling up cash in the HSA for future use. If we need it, we have all of our expense receipts to make tax free withdrawals.
Get rid of your payments and start paying yourself! We've been mortgage free for 3 years and car payment free for a year or two before that. When you get rid of a payment — start paying those payments to your retirement!
What are you currently doing to maintain/grow your net worth?
Our business has grown steadily for 20 years, but it may be plateauing and as we begin to eye the prospects of an early retirement, I am not looking to add to the workload. We've discussed we would like to take a few of our bucket list trips the next 3-5 years, while we are still young & healthy and working.
Do you have a target net worth you are trying to attain?
We set a goal of early retirement at 45, or cutting back, and not tapping savings until age 50. We would need $3.2 million and we could retire with current spending. Most likely, I will work part of the year and just make enough to pay expenses so we are not tapping the savings and let it continue to grow a few more years.
If we get to $4 million at about 44-45, I think I would like to cut back to working maybe half the year, make enough to add just a little and give it 3-5 years to continue to grow. Looking back over the last 15 years or so, our portfolio has doubled about every 2-3 years, except right around 2008. At current level, it has taken 32 months for it to double.
What are your plans for the future regarding lifestyle (for instance, will your net worth allow you to retire early, downsize jobs, etc.)?
Our net worth may allow us to retire or downsize my business in our mid-40's if we get average returns and continue to add to our investments at our 10 year average. We've been fortunate to have a big shovel, but we've saved religiously because of the "uncertainty" that comes with being an entrepreneur. As much as I am looking forward to the point when we might be able to make that decision, I am a workaholic, and stepping away completely could be a huge challenge.
I've began researching and reading about that aspect of retirement now more than the how-to financial stuff. If things continue to go well and it makes financial sense, we have aspirations to move to a different region of the country once the kids reach college, but our first priority is reaching the point we can make some decisions.
Is there any advice you have for ESI Money readers regarding wealth accumulation?
It doesn't matter how much you have to start with, the most important thing is that you start! Neither of my parents graduated from college, but had a very strong work ethic and are successful entrepreneurs themselves.
The best college course I had was a personal finance class, my first exposure to compound interest and other financial topics. I started investing $50 per month into two mutual funds through an agent. A year or so later, a mentor introduced me to Vanguard and investing and I soon moved to Vanguard. I started investing just $100 per month about 20 years ago. Last year, we added $180,000 in new funds to our taxable, retirement accounts, etc.
I've had a goal each year for the amount I wanted to invest and did everything I could to make sure we added more than the year before. In the last 15 years, I've only missed beating the previous year's savings twice — once when we had a large business related investment and the second was when we used a portion of the year's investment money to pay off our mortgage.
Avoid credit card debt. Pay off mortgage. Read The Millionaire Next Door: The Surprising Secrets of America's Wealthy
.
Buy quality vehicles, pay cash and drive them until the wheels fall off. Put your money in assets that go up in value!
Get rid of your payments and start paying yourself! When you get rid of a payment — start paying those payments to your retirement!