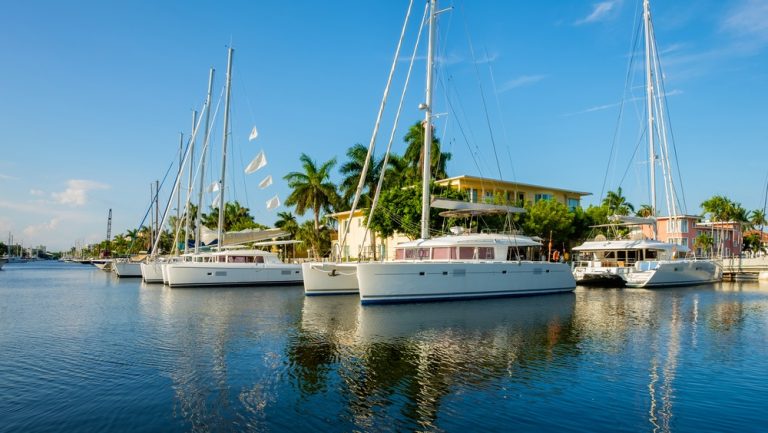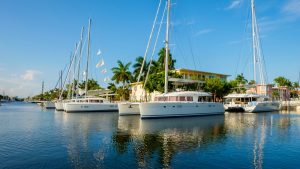 Here's our latest interview with a millionaire as we seek to learn from those who have grown their wealth to high heights.
If you'd like to be considered for an interview, drop me a note and we can chat about specifics.
My questions are in bold italics and his responses follow in black.
Let's get started…
OVERVIEW
How old are you (and spouse if applicable, plus how long you've been married)?
I'm 58 and my wife is 56. We've been married for 32 years. I was lucky that she chose me to spend her life with.
Do you have kids/family (if so, how old are they)?
We have two children, our son is 27, and daughter is 23. Both college grads working and supporting themselves.
What area of the country do you live in (and urban or rural)?
We live in SW Florida (semi-urban) but recently moved after retirement from suburban New England where we spent 30 years working and raising our children.
We grew up in the Midwest (rust belt) but left for job/career reasons (see below).
What is your current net worth?
$1.71M (not including pension value)
What are the main assets that make up your net worth (stocks, real estate, business, home, retirement accounts, etc.) and any debt that offsets part of these?
$200K in home equity (still owe approx. $235K @3.5%)
$1.285M Retirement Accounts (401K, Roth)
$120K Cash, Emergency Fund, etc.
$115K Cars and Boat (debt-free)
$1.3M Pensions (payout totals to age 90)
EARN
What is your job?
We both retired in 2017.
My last role was Director of Data Reporting and Analysis at a consumer products company but held a number of diverse roles over my 27 year career at the same company.
My wife was a special ed/elementary school teacher in the same school for 30 years.
What is your annual income?
Our combined income while working was about $220K/year (incl bonus). Mine $160K, Wife $60K
It is significantly less now that we're retired. We each have pensions that combined are about $41K/year.
We have a detailed budget that amounts to about $81K/year.
The balance will come from our investments (401K, Roth, cash). Based on our current retirement assets that indicates a draw of just less than 3%. And because this budget is padded with generous travel and home improvement plans, along with a few other discretionary expenses, we could pare that back to ~$60K-ish when markets are down and/or spend from cash bucket to preserve nest egg.
Tell us about your income performance over time. What was the starting salary of your first job and how did it grow from there?
My first real job paid about $30K/year. It was in the Midwest and was associated to the steel industry.
When those jobs all but disappeared in the mid-80's and my wife could only find a teaching job that paid $9K a year (that's not a typo, $9K/year in a parochial school in 1985), we moved to New England and started new lives with new careers with almost nothing. No savings, no home, two $1000 cars that barely got us there.
My wife started her teaching job (she got 3 offers in special education) and never left the school she chose until retirement.
I had a short stint building models and molds for the car industry then I got my big chance with a good-sized consumer products company. I started there as a model maker in prototype development. At that time, I was making about $40K. I moved up to manager in that department ($60K) then after a transfer within New England, moved up again to Director ($80K) of all prototype and sample development.
After 20 years in that department, I was lucky to find a mentor who was also well placed. He convinced me to take my career path in a different direction. At his urging, I went into Project Management and from there my career really took off as it provided me more exposure to Sr. Management types who I worked hard to impress by always doing more than they expected. By this time, I was making ~$110K.
The last 8 years of my career were some of the most exciting and rewarding. Ultimately, the company let me form my own team tasked with providing sorely needed, and previously non-existent, data reporting and analysis. When I finished working in early 2017 I was making about $160K. And yes, it was extremely hard to walk away but have no regrets!
And here's the kicker…I don't have a college degree. Sometimes, even though I was successful beyond my wildest dreams, I wonder what I might have done with a degree under my belt. I was certainly given every opportunity to succeed regardless, but maybe the insecurity of no degree made me work that much harder to prove myself.
What tips do you have for others who want to grow their income?
Work harder/smarter than your peers without trampling or holding them back in any way.
Do more than is asked of you…. Every. Single. Day.
Make your manager look good. Their opinion is what moves, or doesn't move you ahead.
Make sure other managers know what you're doing by showing interest and curiosity beyond your core job.
Know and understand that your career path is your own. No one else is going to provide for your success more or better than you.
Invest in yourself by constantly learning and updating your skills
Build relationships! Not necessarily friendships…but rather respectful business relationships at all levels above, lateral, and below your own. You never know who might be in a position to advocate for you.
Be empathetic, kind, and respectful to others and help them if you can. That will get paid back…guaranteed.
Learn to be a good great listener. You learn a lot more when listening than talking.
What's your work-life balance look like?
During our work and child rearing years, our work-life balanced sucked. No other way to put it. We were both dedicated (arguably too much) and perfectionistic workers. Very often Sunday afternoon/evenings meant "getting ready" for Monday. I was prepping for that week's meetings and my wife was checking papers, grading tests or doing data collection (you'd be surprised how much a teacher's role has become doing testing and entering data). I hated Mondays, now I love them.
I was lucky that while I was (again arguably) too laser focused on my career, my wife did the lion's share of taking care of the kids…staying home when they were sick, getting them to games and activities etc. She could do a lot of this because her teacher hours were similar to theirs, but I owe my success as well as our kids' incredible success to her dedication as a mom while also being a devoted educator.
Today in retirement, we have no work beyond the social engagements and volunteering that seem to keep increasing and keep us busier than we expected. So, our balance is great although the lack of structure and routine is a little disorienting but we're getting used to it.
Do you have any sources of income besides your career? If so, can you list them, give us a feel for how much you earn with each, and offer some insight into how you developed them?
We didn't have time for anything beyond our core jobs and raising our children in our working years, and frankly I find it interesting that there is so much talk lately about side hustles. I'm left to wonder how people do it and sometimes wonder if they're giving their main job the attention and energy it requires.
Although we've retired early and have only just begun our "second life", we've talked a bit about whether we'd work again, and if so, what we'd do. My wife could tutor but she's not quite ready to be an educator again. I have numerous skills both professional and creative and may at some point use my hand skills to build things or to help the many elderly around here with small handy-man type tasks. I may also run for office at our civic association. They could use a lot of help. In any case, I'm determined to never again work 9-5 or in any scheduled way. We love the freedom to pretty much do what we want, when we want.
SAVE
What is your annual spending?
As mentioned above, we have a budget that's around $81K. But it is a bit padded for safety, and because we haven't truly tested it through an entire year of retirement, it remains to be seen how accurate it will be. Right now, we're tracking to the low side (thankfully) but it's early yet!
What are the main categories (expenses) this spending breaks into?
Food, Utilities, Transportation, Travel, Dining & Entertainment, Clothing, Home Improvement, Cell Phones, Health Care, Mortgage.
It's a little more detailed than that but those are the main categories.
Speaking of Health Care… my wife's school provides about 90% of our health and dental coverage until we're old enough for Medicare. It was a clause in her contract that they no longer offer, but it is the primary reason we were able to retire as early as we did.
Do you have a budget? If so, how do you implement it?
Yes, and we track everything we spend against our budget in an Excel sheet that I developed and continue to tweak. I feel it's imperative in retirement (and in preparation for retirement) when you're working with a fixed amount of money to draw from. It's been quite a psychological challenge to go from accumulating to "decumulating". Although my budget and income tracking may be a touch too detailed for some, I find it enjoyable (and important) to know where our money is going.
We review it as a couple about once a month so my wife knows exactly where we are and how we're doing.
What percentage of your gross income do you save and how has that changed over time?
When working we maxed out my 401K and used the catch-up provision after 50 as well. Although the percentage differed as I made more money, I'd say it was generally in the 20% range.
What is your favorite thing to spend money on/your secret splurge?
I love cars, boats, and pretty much anything with a motor but remained restrained to some degree while getting to FIRE.
We recently purchased the boat of our dreams which sits on a lift in a canal in our back yard. We have direct access to the Gulf of Mexico and plan to do lots of exploring by water. However, we drive older cars that are paid off and will likely keep them for a while…at least until we settle in some more. When the time is right and the money is available, we want (not need) a Porsche 911. 🙂
None of this is secret though. We've remained a happily married couple by ALWAYS discussing and agreeing on any major expense.
INVEST
What is your investment philosophy/plan?
Buy and hold index funds and bonds in our 401k. I recently read A Simple Path to Wealth (jlcollins) and it basically confirms and espouses the benefits and advantages of doing just that. I would highly recommend that book to any and all readers…especially those just starting out in their careers. My son has read it and my daughter will soon… even if I have to read it to her!
We're currently about a 55%/45% equities to bonds ratio.
What has been your best investment?
I know this isn't what you're looking for but I would say in a somewhat cheeky way…My best investment was the time, energy and patience I put into our marriage. Staying married for 32 years takes all of that and more. But having my partner by my side at this wonderful stage of our lives is truly priceless.
What has been your worst investment?
We haven't dabbled in the markets in individual stocks but I would say within my 401k the "retirement funds" that are supposed to adjust stock/bond ratios as you get closer to your retirement age, are not solid investments. They tanked significantly during the recession and never really delivered great returns in good times. We held one for a while until I learned how to better allocate my money using other more broadly-based index funds (with significantly lower fees!!)
What's been your overall return?
No real idea…probably in the range of 12% (although that might be a fun exercise with all my new-found free time). Our 2017 overall was 13%.
What's really cool though is looking at how much of our current 401k balance is based on what we contributed vs. what my company contributed. Of the $1.285M in our 401k we contributed 57% ($732,450), my company contributed the rest 43% ($552,550) through company match, profit sharing and some other smaller company contributions. Obviously, those numbers include investment return over 25 years but if there was ever a lesson in why to contribute to your 401k… there it is.
How often do you monitor/review your portfolio?
Almost every day…because I enjoy it and it's as much a hobby these days as it is anything else. I am not tweaking our investments that often! Although I have rebalanced recently to add some International exposure.
NET WORTH
How did you accumulate your net worth?
Without sounding like I'm pandering…we used the ESI method before there was an ESI. 🙂
We focused on our careers, made some good decisions in that regard, saved a ton, and frankly had some good fortune with our investments along the way.
As you can see from the above, we started with literally nothing at ages 27 and 25, and never really made big salaries (although if someone had told me when I started out that I'd be making 6 figures someday, I would have told them they were crazy). We had some luck selling homes at the right time and made a few dollars as we were forced to move a couple times. But there was certainly nothing strategic about the timing.
In all honesty the biggest moment in our financial life came when an older co-worker literally walked me up to HR back in 1992 and made me sign up for this thing called a 401k. If he hadn't been so forceful and insistent, I might not even be answering this interview as a millionaire.
What road bumps did you face along the way to becoming a millionaire and how did you handle them?
Thankfully we turned a blind eye toward road bumps in the market that might have derailed our investment growth. When the great recession hit, I remember saying to my wife that we were going all-in at the lowest point. I had faith that the markets would come back and considering we were getting closer to our planned retirement date, we had little choice. So, I put it all in equities and the most aggressive ones at that… and well, here we are. Like I said, a little luck, a little knowledge and a lot of intestinal fortitude (or maybe stupidity!) got us here.
What are you currently doing to maintain/grow your net worth?
"Dancing with the one that brought us" …low cost index funds at a more "retirement appropriate" 55/45% split
Do you have a target net worth you are trying to attain?
No.
How old were you when you made your first million and have you had any significant behavior shifts since then?
We hit a million on 3/23/16…sorry can't tell you exactly what time. 🙂
What money mistakes have you made along the way that others can learn from?
By the time we learned about Roth IRA's it was a little late and we were earning too much. It would have been nice now to have more tax free income to lean on as we begin to draw from our investments.
Also, we had very long commutes. It kind of happened that way in our desire to keep our kids in the schools where they started, but driving 140 miles round trip (wife drove 100) each day is crazy expensive and takes away time better spent with family. We may not have understood completely at the time how much those commutes were robbing from us in both time and money but sometimes you don't have a lot of choice.
If you had to give advice to ESI Money readers about how to become wealthy, what would it be?
Save till it hurts, then save some more. Do not get caught up in lifestyle inflation or keeping up with the neighbors. Most of our former neighbors are still working 9-5's up in the cold snowy north. You know the same ones who were driving newer cars, bigger homes, and going on very expensive vacations. Learn to live on far less than you earn. But don't live so frugally that you miss out on enjoying life.
I also have a pet peeve about couples keeping separate his & her accounts. I know this is controversial, and I understand that what worked for us might not work for everyone, but I firmly believe we stayed on track financially and wasted less money because we were inputting and spending from one pool of money.
We see and hear about too many couples that act as if they only inhabit the same orbit as opposed to being on the same team. In many cases, it requires an "us against the world" mentality to survive the rough patches and to come out ok. Choose your partner carefully and team up as one…it's a long and bumpy ride.
FUTURE
What are your plans for the future regarding lifestyle?
We've agreed that when we no longer find enjoyment or value in our current surroundings and/or activities, we'll look elsewhere. It freaks my wife out that I talk that way because she grows roots quick and deep but we're in agreement that this place may not be our last stop. I've always been the one to provoke conversations in areas of change. It causes us to really talk about what we want from life and what we'll do next. Most of the time we were/are on the same page…Other times? We made our points but, in the end, placed the highest priority on staying together and decisions that most benefitted our children.
What are your retirement plans?
We're doing everything we couldn't do when we were working and/or doing those things slower. Slowing down to enjoy and savor the things that we rushed before.
Getting up a little later (late for us is 7:00am, it used to 5:00am every freaking work day). Spending time making and enjoying breakfast together instead of eating in the car or at the office. Exercising every day, grocery shopping more often to get food as we need it rather than buying for an entire week on the weekend, spending much more time in social activities, getting to know neighbors and people in our newly adopted town instead of just waving as we rush to work.
And I've been spending most of my time finishing the huge renovation of our home started back in May 2017. Yes, honey…it WILL be done soon. And of course, travel. In 2017 we went to CA for a wedding and extended the trip up into wine country as well as a trip back to New England and of course the yearly Christmas pilgrimage to where we grew up.
We're shocked at how many people we've spoken to who actually might be financially able to retire but are reluctant to do so because they might be bored…really!?!? I guess we're fortunate to have planned both financially as well as how we're going to use our time.
Are there any issues in retirement that concern you? If so, how are you planning to address them?
Certainly, running out of money is right up there. But I think we'll be fine. As shown above, it appears we'll only need about half of our budget to come from our investments which means less than a 3% draw. Based on my calculations and the crazy number of blogs and information that I've read, we should be able to sustain that as long as we need it… God willing, that will be well into our late 90's.
Of course, health and staying healthy is important. We're both very healthy now (and work out regularly) and our relatives are fairly long lived… so with luck and blessings we'll be able to continue to enjoy our new life for many years.
MISCELLANEOUS
How did you learn about finances and at what age did it 'click'? Was it from family, books, forced to learn as wealth grew, etc.?
I'm mostly self-taught. I was originally inspired by the book "Work Less and Live More". I've always been a saver…even when I was cutting grass in the neighborhood as a kid.
Both of our families were in the lower middle-class range. We were determined to provide a better life for ourselves as well as our children. Let's say we learned from example; both good and bad and have always been similar in that regard.
The more I read, the more I became interested and dove deeper to learn how to achieve FIRE (well before that was even an acronym). Today I read voraciously on at least 20 blogs including… ESI (of course!), Budgets are Sexy, Rockstar Finance (congrats btw!), Can I Retire Yet?, jlcollinsnh, Miss Mazuma, and a bunch of others. I really like how Rockstar highlights the best of the blogs each day…what a great feature!
Who inspired you to excel in life? Who are your heroes?
My dad was a very hard worker as were my wife's parents. But they had some tough breaks, employment wise, that lead to very tight economics in both of our homes growing up. I remember having ONE pair of shoes at one point and they had to do for school and play.
My wife and I were very like-minded and decided early on that we would not struggle the way our parents had if there was anything we could do about it. That was a prime motivator in moving from the Midwest to New England back in the 80's. It wasn't easy to leave family and friends, but we were determined to give it a try.
I spent some time in unemployment lines in the mid 80's and I remember standing there feeling belittled and embarrassed saying I WILL NEVER DO THIS AGAIN.
Do you give to charity? Why or why not? If you do, what percent of time/money do you give?
Yes, we were very generous while we were working. My company had an inspiring philanthropic strategy that encouraged its employees to share their wealth. And they lived up to their side of the bargain in amazing ways. We haven't settled out enough yet financially to know how much we can give, but we give to our church each Sunday for now.
Do you plan to leave an inheritance for your heirs (how do you plan to distribute your wealth at your death)? What are your reasons behind this plan?
We don't have specific numbers planned out to leave for our kids at this time but they will get what we have left… IF there's any left. 🙂
We haven't shared with them, in any detail, how much money we have yet. We want them to stay motivated in their careers and learn to support themselves without expectation of any form of large inheritance.
As mentioned above, our parents are unlikely to leave us much of anything and we're ok with that. We're both resolutely independent. And frankly, our siblings need more than we do, so we've made it clear to our parents to take care of them first and foremost.
FINAL THOUGHTS
Thank you ESI for giving me this opportunity. It's nice to put all my thoughts together and see them on a page. And this was a lot harder than I thought it would be. I have much more respect now for the many bloggers out there…working to help the rest of us with their wisdom and experience.
Speaking of bloggers, I read a lot about the frugality required to reach FIRE. While it's important to save and invest, I would caution folks in the early stages of their lives and careers to live in the present and enjoy life as much as possible along the journey. I did that to some degree but perhaps not to the level I should have.
9/11 was a wake-up call for me. It impressed upon me that there is no promise of tomorrow. And while it's important to save and invest for the future, it's all wasted if you never get the chance to live it.
And to those who are on the fence about retiring early…GO FOR IT! If you've done your homework and have prepared well…don't wait. Life is too short to have someone telling you what to do every day.