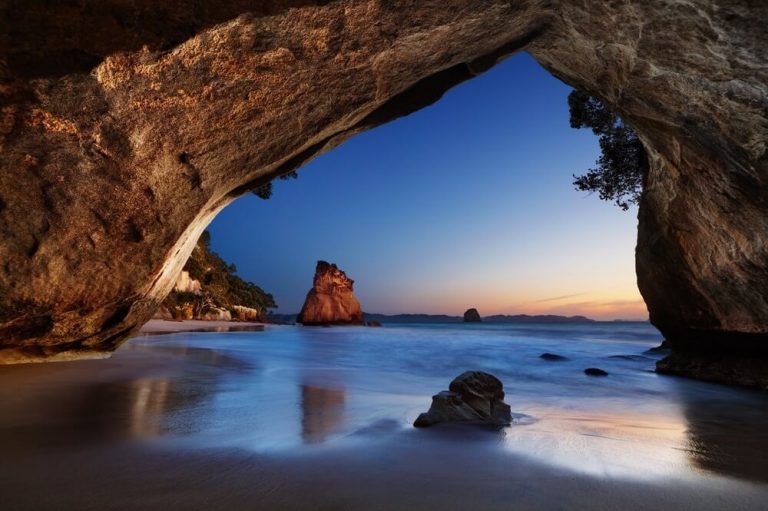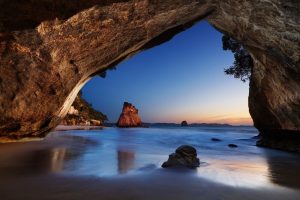 Here's our latest interview with a millionaire as we seek to learn from those who have grown their wealth to high heights.
If you'd like to be considered for an interview, drop me a note and we can chat about specifics.
My questions are in bold italics and his responses follow in black.
Let's get started…
OVERVIEW
How old are you (and spouse if applicable, plus how long you've been married)?
I am 43 and my wife is 39. We have been married for 16 years.
Do you have kids/family (if so, how old are they)?
We have 5 children, 11, 9, 7, 4 and 8 months.
What area of the country do you live in (and urban or rural)?
We have just moved to suburban Auckland from rural Whangarei, New Zealand.
We were there for a couple of months on holiday. Before that we lived in Brisbane, Australia. We have also lived in Suva (Fiji), Melbourne (Australia) and Guangzhou (China).
What is your current net worth?
$2.1 million
What are the main assets that make up your net worth (stocks, real estate, business, home, retirement accounts, etc.) and any debt that offsets part of these?
We own some Real Estate. We have a house which is split into 2 units. It is valued at about $1.2 million. We have various term deposit accounts up to around $900K. We have no debt.
EARN
What is your job?
We retired a few years ago.
When I was working I was the owner/operator of both a software and a furniture business.
Before becoming self-employed, we had a range of low income jobs – I think $45k/pa would have been the highest, and we were often on a single income.
It's not about how much you earn, but what you do with what you have.
What is your annual income?
$60K of passive income from investments.
What's your work-life balance look like?
I do struggle a bit in retirement with no fixed schedules.
I am holidaying at the moment but when I get back to actually doing something it will mainly be in the morning (as that seems to be the only time I can get my brain to focus on anything).
I spend a lot of time with the family.
Do you have any sources of income besides your career? If so, can you list them, give us a feel for how much you earn with each, and offer some insight into how you developed them?
We have bank term deposits. We earn around $25K per year. We don't want this to be a long term option, but we are living comfortably at the moment and there is no stress.
We also have a rental property, which is a house split into 2 units. We earn around $40K per year from this property. It was the first property that we purchased and we decided to split it into the units ourselves. We also added bedrooms to each of the units to increase the yield.
SAVE
What is your annual spending?
Around $18 – 20K per year including flights for travel, but excluding donations.
What are the main categories (expenses) this spending breaks into?
Food $150/week
Petrol $20/week
Clothing $10/week
Utilities $50/week
Kids' toys/activities $25/week
Flights/ Travel 5K/year
We have no accommodation expenses as either we're in our own home, or if we live elsewhere the rental income offsets the rent we are paying.
Apart from house insurance (not contents) and basic car insurance, we don't have any other insurance expenses. We have a good public healthcare system in both Australia and NZ.
Do you have a budget? If so, how do you implement it?
We don't have a budget. We measure expenses.
We both have a natural tendency to make wise financial decisions and don't spend money unnecessarily. My wife keeps a casual track of the finances.
What percentage of your gross income do you save and how has that changed over time?
We used to save around 80% of our income. At the moment it would be around 60%.
What is your favorite thing to spend money on/your secret splurge?
Dark Chocolate
INVEST
What is your investment philosophy/plan?
1. Only Invest in What I Understand
2. Avoid a Get Rich Quick Mentality
3. Eliminate Debt Risk
4. Get Multiple Income Sources
What has been your best investment?
Our first property that we initially bought to live in. We have been able to redevelop it by dividing it into units and adding bedrooms. We get a great rental return for it.
What has been your worst investment?
A property that was brought to flip. We spent a couple of months working on it and we only made a $10,000 profit.
With the help of a financial advisor, my wife lost some money on the stock market, we don't invest in that any more as we don't understand it sufficiently.
How often do you monitor/review your portfolio?
We will do some maintenance once a year on our property.
We review market rent annually.
There's not a lot we can do with the cash investments, we negotiate with the bank for the best rate when they mature.
NET WORTH
How did you accumulate your net worth?
In 2001, we bought our first house. It was dated and needed painting. We did as much work as we could ourselves to make it look presentable. We also tried to save wherever possible on materials.
In 2002, we had the first three of many homestay students come to live with us. Although there was effort involved in hosting and we lost some of our privacy, the income we received covered our mortgage payments. We also bought items they would need or could use from the profits of having them. For example, we bought beds, tables and heaters that we didn't have before that benefited both them and us.
Later in 2002, we decided to focus on becoming financially free and we bought another house. We didn't have an exact plan, but rental property was how we wanted to get there. We rented out the house furnished to university students. This helped us to make the property cash flow positive, rather than if we rented it as unfurnished.
In 2004, after talking with some of our Chinese homestay students, we decided to go to China. We taught at an English training company associated with a church in Guangzhou for six months. The company paid for our accommodation. The wages were low compared to New Zealand, but the cost of living was cheaper. Although we spent all our wages, we saved all the income we received from the properties back in New Zealand.
In 2005, we went back to New Zealand for a few months. We converted our house into an upstairs three bedroom unit and a downstairs one bedroom unit. We did a lot of the work ourselves. It took three months to complete and cost around $20,000. The cost of developing it was covered by the rent in just over two years.
In 2006, While we were in China we found an opportunity to export furniture to our home country. The furniture sold well, so that in a couple of months I went back to China to source more. We initially stored the furniture in my parent's garages. After a few months, we decided that we would move to our first property on the North Shore. We filled up our big double garage, a bedroom and some other space in our house.
In 2007, in our second property, we cut a doorway into a large room to make another two bedrooms. We then rented the house on a room-by-room basis. While it provided a higher profit for several years, we found it taxing, so we went back to renting out the whole house to one tenant.
In 2008, an opportunity came up to lease a showroom, warehouse and apartment for a bargain price in West Auckland. The apartment was very basic, and we had to paint it to make it look livable. We saved a lot in accommodation costs by living there. The business did quite well for a couple of years, but then the Global Financial Crisis hit, competition increased and sales went down.
In 2011, I was looking at a place on the internet, for ideas on making money online. I had a friend make a simple software app and it sold pretty well. We made a few more basic apps before we decided we had enough to retire in 2012.
In 2015, the rental market prices had risen significantly. We decided to reconfigure the layout of the first property to maximize profit. In the upstairs flat, we installed large french doors to divide a section off of a large living room. This area can now be a bedroom or multipurpose room. Downstairs we did the same.
By 2015, we had paid off the second property, so the rent came directly to us. While we were living in Fiji, we sold the house near the peak of the market. By simply putting the profit in term deposits, we receive a similar income from interest as we did from rent.
What road bumps did you face along the way to becoming a millionaire and how did you handle them?
Inexperience and fear.
Fear of making mistakes. Fear of taking on bigger projects.
We were interested to purchase more properties early on, but our lack of income made the banks nervous.
What are you currently doing to maintain/grow your net worth?
I'm about to publish a book on our journey to financial freedom. We are also keeping abreast of the property market – we have ready cash available for a bargain, but generally speaking, we don't think it's the right time to invest in property with the market still at its peak.
Do you have a target net worth you are trying to attain?
No
How old were you when you made your first million and have you had any significant behavior shifts since then?
34. No, we're pretty much the same. Most people who know us have no idea of our net worth, we live simply.
What money mistakes have you made along the way that others can learn from?
I would have bought more property along the way.
If you had to give advice to ESI Money readers about how to become wealthy, what would it be?
1. Be Content
2. Get Good Return On Investment
3. Get Passive Income
4. Use Other People's Money
5. Pursue Your Passions
FUTURE
What are your retirement plans?
We feel that retirement allows us the freedom to contribute to something fulfilling. It's not about simply enjoying a life without work. Instead of taking short, expensive holidays, we move from country to country, city to city, supporting new and recently established churches within our Church movement, while at the same time providing experiences for our children.
Are there any issues in retirement that concern you? If so, how are you planning to address them?
I have struggled to find something worthwhile to sink my teeth into. There are so many things I could do, but figuring out exactly what that is has been difficult. This year I will endeavor to find something that I can get involved with.
MISCELLANEOUS
How did you learn about finances and at what age did it 'click'? Was it from family, books, forced to learn as wealth grew, etc.?
My father was entrepreneurial. He had a car yard, which I worked at when I was younger.
I had always been a good saver. I wasn't interested in wealth at all until after I got married at 27.
Do you give to charity? Why or why not? If you do, what percent of time/money do you give?
Yes, we do. We believe giving is like a seed that you sow that will be beneficial for others and as a bonus will return a harvest in the future. Depending on where we are we give 10% of our income to a local church. We also look for opportunities to give money to others from time to time.
We like to give of our time as well to help with churches and ministries in different places. How much time we can give to them depends on how much they want us to help and how much time we feel we need to devote to our kids. Our kids are home schooled.
Do you plan to leave an inheritance for your heirs (how do you plan to distribute your wealth at your death)? What are your reasons behind this plan?
Yes. We would like our children to get an equal share of the inheritance. We hope that they would follow in our footsteps so that they will already be financially independent before then.